The 9 Best Outdoor Climbing Toys of 2023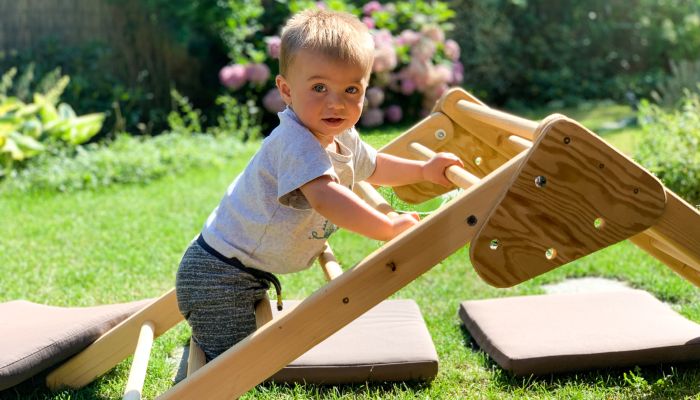 This post may contain affiliate links; please see our terms of use for details.
Climbing is an important part of motor skill development.
Climbing toys encourage movement and imagination.
Climbing toys with a slide, swing set, or gymnastic rings offer added benefits.
I looked away for one second, only to find our toddler comfortably perched on the coffee table when I turned back. If something similar has happened to you, it's time to invest in outdoor climbing toys!
Climbing is one of the many developmental stages your toddler will reach. While it may initially stress you out, you should encourage this activity.
Well-designed toddler climbing toys can help keep little climbers safe. Kids have a natural instinct to explore, and it's our job as parents to provide safe spaces for them to do so.
To help, we've compiled a list of the best indoor and outdoor climbing toys for toddlers. And keep reading until the end to learn more about how this activity benefits your kids.
Best Overall
Best Climbing Toys Build With Tubes
Best Soft Play Sets for Climbing
Costzon 8-in-1 Climbing Toys for Toddlers
Eezy Peezy Monkey Bars Climbing Tower
Go Beyond Softscape Crawl and Climb
Best Overall
Costzon 8-in-1 Climbing Toys for Toddlers
Best Climbing Toys Build With Tubes
Eezy Peezy Monkey Bars Climbing Tower
Best Soft Play Sets for Climbing
Go Beyond Softscape Crawl and Climb
Costzon 8-in-1 Climbing Toys for Toddlers
❤️【Play Safer with 100% Natural Materials!】 The wooden indoor jungle gym uses 100% natural industrial grade wood as materials as the slide boards are made of birch wood while the round rods are made of beech wood, both of which are characterized by great durability. The surface is coated with a Non-toxic BPA free which is more environmentally friendly than plastic materials, thus creating a safe environment for your kids when playing. NOTE: Parents must supervise children while playing.
💡【8-IN-1 Multiple Configuration】Packed full of fun features, this indoor playground features a slide, climbing rock, crawling ladder, climbing net, monkey bars, horizontal bar, drawing board, 3 colors abacus game and swing. It will give your child everything they need to have fun for hours at a time. The vibrancy of the colors which your children are sure to love. It's a perfect gift to strengthen children's motor skills and balance control, and help children to improve their courage.
🧸【Solo & Partner Time】Our 8-in-1 wooden kids climbing playground set is not only a climbing exercise tool, but also an educational learning toy. If you are looking to give your child an early head start in their development, then this indoor gym playground will be the best choice. The climbing section will increase their hand-eye coordination, aid bone, and muscle development, the abacus and drawing board can provide a learning environment for kids.
🎀【Perfect Play Set for Toddlers to Kids】This Jungle Gym set come with double sided reversible ramps, your kids can practice walking, climbing and sliding so as to develop their motor skills and improve their physical quality, play time is an essential part of a child's early years. Once they can walk, and with parents' supervision, they will love climbing all over it and sliding down the slide . It is suitable for kids over 3 year old to enjoy a really funny and meaningful time.
If you have a shaded space outdoors, this 8-in-1 climbing toy for toddlers should make your list. Your little one will develop their motor skills using the swing, rock climbing ramp, ladder, monkey bars, climbing net, or slide on this structure. It also features a drawing board and an abacus game as added benefits.
I like that small kids can start exploring this set with adult supervision once they learn to crawl, although it's recommended for toddlers 3 and up. Either way, this set can provide hours of outdoor play!
This set is made from sealed birch and beech wood. It will last outdoors, and if you assemble it correctly, it will be sturdy. Like me, I'm sure you'll find this outdoor climbing toy perfect for independent play and small groups. You can buy it in natural or rainbow colors to brighten your backyard!
Age Range: 3 years and up | Assembled Dimensions: 49" L x 47" W x 54.5" H| Maximum Weight Capacity: 110 lbs
View on Amazon | View on Costzon.com
The Best Climbing Structures That Encourage Imagination
Play & Fold Away Pirate Ship or Princess Castle
FUN FEATURES: Telescope included to search for buried treasure and rotating steering wheel so your little one can command their own pirate ship. Both features help develop gross motor skills and encourages an active imagination in children.
EASILY FOLDS FOR COMPACT STORAGE: The pirate ship folds flat when not in use for compact storage. Carrying handle makes it easy to bring the play inside or outside.
SECRET PLAY SPACE: Underneath the sturdy platform is a secret play space with two doors and a mesh window.
CLIMB AND SLIDE: Built-in ladder allows for easy entry into the sturdy platform and the slide provides a fun exit. Slide is 10.2" W.
With this fold-away pirate ship or princess castle, you can encourage climbing through imaginative play in 2 to 5 year olds. It's lightweight, easy to assemble, and perfect for indoor and outdoor use. Kids can use it to climb, slide, and enter a magical world.
Children love to engage in a stimulating environment. The theme includes a telescope for exploration and a rotating steering wheel to help develop the vestibular system and concentration. The set also has a secret area with mesh windows underneath its platform.
The Play & Fold-Away Platform will develop coordination, balance, and muscle strength. Your toddlers will enjoy this climbing toy and have fun while exercising! It's an excellent choice for new climbers and will allow you to enjoy a guilt-free cuppa while your toddler discovers adventure.
Age Range: 2-5 years | Assembled Dimensions: 58.1" L x 24.67" W x 61.3" H | Maximum Weight Capacity: 50 lbs
View on Amazon | View on Walmart.com | View on RadioFlyer.com
Sale
Merax 6-in-1 Kids Slide With Climber
6-in-1 Activity Center – This playset includes 1 extra-long slide, 1 climber with full-length rails, 1 crawl-through tunnel, 1 corridor, 1 basketball hoop and 2 storage spaces. By climbing, running, crawling and sliding, your baby develops gross motor skills, while improve physical health and burning off excess energy.
Solid & Secure Construction – Unique in castle-themed design, this kids slide is constructed with sturdy heavy-duty panels connected on all sides, making it a safe activity play center for toddlers. The staircase with handrails helps your little ones get up and down safer and more easily.
ASTM Approved Toddler Slide – Made of non-toxic quality HDPE material, this kids slide climber playset has solid finish and smooth surfaces that are pleasant to touch. The round corner panels guarantee your kids the least possible risk so you can always have full piece of mind. This safe activity center allows you to do your housework while keeping an eye on your baby.
Slide climber playset overall Size: 6'L x 6.2'W x 3.5'H丨Item Weight: 50lbs丨 Maximum slide load: 154lbs丨Maximum corridor load: 800lbs丨Slide length: 5.3'L. Valid for spacious interiors, backyard or garden.
This activity structure is a playground on its own! Your toddlers will unlock a world of imagination while practicing their crawling, climbing, and sliding skills. Made from non-toxic plastic, this climbing toy offers a safe way for small children to engage in independent physical activity.
Toddlers will develop their gross motor skills on and off this climber. It includes spaces for full-body movement. Your child will enjoy a full-length rail to climb, a tunnel to crawl or slither through, and a sturdy corridor. They'll also improve motor coordination by shooting balls in the basketball hoop and have two safe spaces to hide, play, or store their toys in.
You can purchase this toddler castle in one of three color options. It's recommended for babies from the age of one and has a weight limit of 110 pounds. Play peek-a-boo through the oval windows or allow your toddler to discover the fun of this climbing toy on their own. Either way, they'll be entertained for hours!
Age Range: 1 year and up | Assembled Dimensions: 6′ L x 6.2′ W x 3.5′ H | Maximum Weight Capacity: 110 lbs
View on Amazon
The Best Climbing Structures With a Climbing Wall
Montessori Climber With Ramp
【2-In-1 Climbing Ladder】This pikler triangle set includes a climbing triangle and a ramp. 1. The wood triangle climber can be separately used with battens on 2 sides. 4. The wood triangle climber with the ramp together is a fabulous indoor gym. One side of the ramp is for sliding, one for climbing.
【Designed for Toddlers 1-5】Make the toddler climbing toys indoor be your kids' routine! Time goes by, and you will find that kids' balance improved, physical strength enhanced, hand-eye coordination skills developed, and imagination profounded.
【Sturdy & Stable】The toddler climber adopts a triangle structure, strong nails and smooth feet for stable support and excellent capacity. It's a reliable kid climbing toy for long-time use, allowing 2-6 toddlers to play at the same time.
【Natural & Safe】The climbing toys for toddlers 1-5 are made of natural poplar and birch. No odor, no harmful chemistry components. Every edge is designed to be round to avoid unnecessary cutting. Besides, the surfaces are smooth after thousands of polishes.
If your toddler loves rainbows, this is the right climbing toy for them. It's suitable for kids in the 1-5 age group and will help them gain strength, develop balance, and improve hand-eye coordination. Your child can use bars to climb up the Pikler triangle, mount the climbing wall, or slide down.
You can place this wooden structure in or outdoors. It's a great addition to play areas and will keep your little one moving. After playtime, you can fold the climber and store it under a bed. It's easy to assemble again when you can keep an eye on your toddler.
This Montessori toy is a great investment and benefits your child by providing a safe space for them to develop motor fitness. You can adjust the ramp as your child ages to ensure the structure stays relevant when their climbing skills improve.
If you're looking for a more advanced Piler triangle, the Montessori Climber is a great choice! It's more expensive, but it can grow into a rather impressive climbing structure with slides, a climbing plank, and even a rocker. The color options are stunning and it's fine workmanship will keep it in the family for years.
Age Range: 1-5 years | Assembled Dimensions: 51" L x 23" W x 27" H | Maximum Weight Capacity: 125 lbs
View on Amazon | View on Walmart.com | View on Linor.com
Avenlur Indoor Playground Jungle Gym
❤️INDOOR WOODEN JUNGLE GYM PLAYGROUND – For toddlers and children ages 2-6yrs. This 6-in-1 indoor playground will bring lots of fun for all kids. Gross Motor Skills: Toddler climbing blocks allow little ones to develop important gross motor skills such as lifting, stacking, and carrying as they move and play at home, at daycare, or in the classroom
❤️MOTOR SKILL ACTIVITIES – Mini Rock Climbing Wall, Swedish Slide, Monkey Bars, Rope Ladder, Wood Ladder & Swing, offering endless fun for children to play. It's a perfect gift to strengthen children's motor skills and balance control, and help children to improve their courage.
❤️HIGH QUALITY VARNISHED WOOD – Avenlur's complete indoor playset will last many years to come. Increase Muscle Development – Improves muscle development and coordination. Assists with developmental needs. Climbing, exploring & testing limits. When the child's developmental needs are met they are generally more settled, calm, and happy. Assist the child to develop spatial awareness. Because of the sturdy & low ground design, it empowers little ones to use the rails to pull up with their hands.
❤️EASY ASSEMBLY – No professional installation required. Your kids can now enjoy a premium indoor gym experience with our 6-in-one multifunctional indoor jungle gym for toddlers that has monkey bars, a climbing ladder, and a slide to keep them interested.
Children ages 2-6 will enjoy this indoor play gym with a climbing wall, climbing net, swing, and slide. It also has monkey bars and a swinging ladder to create a fun space for young kids. The structure is sturdy and made from durable pinewood. It'll fit perfectly in your backyard!
If you think your toddler isn't getting enough exercise, this climbing toy will ensure they burn that excess energy. Your kid will enjoy climbing up the bars, hanging from them, and tackling the net. There are many climbing toys, but few like this one. Both older toddlers and younger children will enjoy playing with this set and they can develop gross motor skills in more than six ways on this play gym!
Age Range: 2-6 years | Assembled Dimensions: 47″ L x 56″ W x 58″ H
View on Amazon | View on Walmart.com | View on eBay.com
The Best Soft Play Sets for Climbing
Go Beyond Softscape Crawl and Climb
SAFE AND DURABLE — The toddler climbing toys are made of high-quality foam materials and PU leather, durable and difficult to deform, have soft and smooth surfaces, skin-friendly. Safe, non-toxic, and odorless. Passed the CPSC safety certification, and meets all safety standards.
FUN COLORS AND LEARNING — Fun colors to help capture children's attention! Toddlers can learn to climb, crawl and slide on the blocks, and explore more possibilities by arranging and stacking them in a way that stimulates their creativity and imagination.
MOTOR DEVELOPMENT — The indoor foam climbing toys encourage babies and toddlers to build strength during play and help improve motor skills, balance, and coordination. And contribute to physical and social skill development.
NON-SLIP BASE — The bottom of the foam blocks is designed with non-slip cloth, which helps reduce the sliding of the foam play set. And hook & loop fastener design, connect the' blocks togethernicely and ensure safety for toddler.
Soft climbing toys are ideal for babies under one who are just starting to crawl. This 4 piece set is made from high-quality soft PU leather that's nibble-proof and non-toxic. You can use it indoors or out to create a safe climbing platform for your little one. Exploring the individual blocks through crawling is good exercise and will help your baby develop their gross motor skills.
Once your child transitions to toddlerhood, they can use this soft play set to build a playhouse. You can strategically place the blocks in their bedroom to double as furniture. When using it outdoors, encourage your toddler to jump on and off the set if there's a safe landing spot. Jumping is another way kids develop their motor planning and sequencing skills.
Whether you have a climber or a slider, your child will enjoy this climbing toy. It's lightweight, so they can move it around and use it wherever they desire. Parents find the material easy to clean, so you're taken care of there too!
Age Range: 1 month and up | Assembled Dimensions: Rectangle: 17.7″ L x 17.7″ W x 9.8″ H Stair: 17.7″ L x 17.7″ W x 9.8″ H Sector: 17.7″ L x 17.7″ W x 2.3″ H Ramp: 17.7″ L x 17.7″ W x 9.8″ H
View on Amazon
Sale
ECR4Kids SoftZone Lincoln Tunnel Climber
Foam Climber: Toddlers will gain confidence as they climb, crawl, and slide on this beginner 360° structure; this all-in-one climber is a great way to introduce soft play in a playroom or classroom
Versatile Climber: The nine moveable shapes can be used independently, as a 2-piece climber for beginners, against a wall for additional support, or as a 360° climber in a room with a safe play space
Durable Materials: Dense foam core is covered in soft vegan leather and features a non-slip base for added stability when in use; easily assemble climber with included stay-put fasteners
Certified Safe: This indoor play set is GREENGUARD [GOLD] Certified for low VOCs, CPSIA compliant, and adheres to CAL TB 117 requirements
Climbers ages 1-2 will have fun playing on this 9-piece soft play set. If you have an older toddler on hand, it's still a good buy! Whether your babies crawl or your toddlers jump, the thick foam pieces will keep them comfy and you calm. The non-slip base and stay-put fasteners offer added protection to ensure this climbing toy brings nothing but joy.
Your child will develop critical thinking and gross motor skills when interacting on this playset. You can move it around the house as needed or place it outdoors when you're spending time there. Crawling infants can wander through the tunnel, while climbing toddlers can move up the stairs or ramp. There are many ways your kids can engage with these blocks!
Age Range: 6-24 months | Assembled Dimensions: 60″ L x 59.25″ W x 15″ H | Maximum Weight Capacity: 75 lbs
View on Amazon | View on Walmart.com | View on Target.com
The Best Climbing Toys Build With Tubes
Sale
Eezy Peezy Monkey Bars Climbing Tower
Endless Play: Let children enjoy endless fun and active playtime with the Eezy Peezy Monkey Bars Climbing Tower. Will quickly become a favorite backyard activity toy and home playground for toddlers
Durable: Interlocking plastic tubes and connectors with double self-locking springs make this set hard-wearing and tough, yet surprisingly lightweight and easy to assemble.
High Quality: The Eezy Peezy Monkey Bars Climbing Tower is made of high quality plastic material that features UV protection for long lasting outdoor play in the sun.
Portable: Ideal size for indoor and outdoor use. Lightweight and easy assembly makes this convenient for unit to be moved easily so your child always has their favorite climber toy rain or shine.
This standard climbing tower set made from tubes is perfect for fearless toddlers and older kids who enjoy outdoor fun. You can assemble it in your backyard for summer fun thanks to its UV-resistant layer that'll ensure it lasts.
Children benefit from this structure by developing their gross motor skills through play. They'll crawl, climb on, and swing from the tubes strengthening their arms, legs, and core. You can also ignite their imagination by encouraging the versatile use of this climbing setup. It makes the perfect frame for a fort!
An outdoor climbing structure like this could keep your little ones occupied for hours. If the weather acts up, you can move it inside for extended entertainment.
Age Range: 3-10 years | Assembled Dimensions: 70.1″ Lx 46.65″ W x 65.53″ H | Maximum Weight Capacity: 150 lbs
View on Amazon | View on Walmart.com | View on Target.com
Funphix Indoor & Outdoor Playset – Buildable Kids Playhouse
Develop Your Child's Tactile System: Get your little ones to play while learning with our easy-to-assemble montessori climbing toys. Stimulate their senses and imagination with life-size STEM toys that let them construct their own play sets & playground equipment.
Engaging Indoor and Outdoor Activities for Kids: Cultivate creativity with our climbing toys for kids ages 4-8. Our kids playground backyard set can be used to build an obstacle course for kids or outdoor jungle gym that provides endless opportunities for fun.
All You Need is Our Backyard Playground Set: Bring your child's imagination to life with our climbing wall for kids. Our kids playground set includes tubes, connectors, panels and wheels so you can create the perfect kids outdoor playhouse, indoor play gym, and more.
Montessori Toys for Confidence and Independence: With the Funphix fort building kit, you can help your little builders flourish on their own terms or with friends without any worries. Our kids playhouse with slide is ASTM certified and can accommodate up to 110lbs.
Nothing lays the fun-dation for imaginative play like buildable climbing toys! This kit includes tubes, wheels, and panels that your children can use to create a playhouse, jungle gym, fort, or vehicle. They can add slides, monkey bars, and even a hideaway space.
While they'll need adults to assist, you'll mostly leave the work to them. The Funphix playset was strategically designed to incorporate STEM learning into playtime and help your child develop their creativity. All structures built will allow kids to practice gross motor skills while playing.
Climbers aged 5-12 can safely enjoy this buildable playset that is sure to become a favorite toy. If you keep the structure you build close to the ground, you can encourage your infant to play on it too.
Age Range: 2-12 years | Assembled Dimensions: 17″ Lx 17″ W x 17″ H | Maximum Weight Capacity: 110 lbs
View on Amazon | View on Walmart.com | View on funPHIX.com
Recommended Accessories
While some outdoor playsets have it all, you'll have to buy accessories to make others even better. Here are my favorite add-ons for outdoor climbing toys:
How Climbing Activities Boost Child Development
Toddler climbing toys create a safe and stimulating space for developing several important skills. Children who climb gain physical, mental, sensory, and health benefits. If you encourage this activity in toddlers from a young age, they'll have improved motor skills, which could lead to a healthier lifestyle.
Children begin to develop climbing skills as early as 8 months, and continue to gain more control over their body as they grow. If they're already walking, you'll see them climbing soon. Here's some of what toddlers who climb develop:
Muscle tone and strength
Flexibility
Balance
Visual perception
Coordination
Decision-making skills
Choosing the Best Outdoor Climbing Toys
Whether you're buying climbing walls, jungle gyms, or soft play sets, look for these features to ensure your climbing toys are worth their price!
Stability: Choose toddler climbing toys that are stable. You wouldn't want your little one knocking it over and possibly hurting themselves.
Easy Storage: Your climbing toys should be easy to store under your kid's bed or a shelf in the garage.
Fade Resistant: If your climbing toys will mostly be parked outdoors, ensure they're fade-resistant. The sun can quickly bleach them if you don't keep them under shade.
Climbing Is Good for Kids!
Developing climbing skills will help your children maneuver their environment better. Whether you're a family who likes taking nature walks or you like your kids to participate in sports, encouraging them to play on climbing toys while young will set them ahead. Children with well-developed motor skills will also feel more confident engaging in social play.
You can introduce your kids to safe climbing structures even before they're interested. Most outdoor climbing toys can be a fun space to sit, play, or crawl (under supervision, of course!).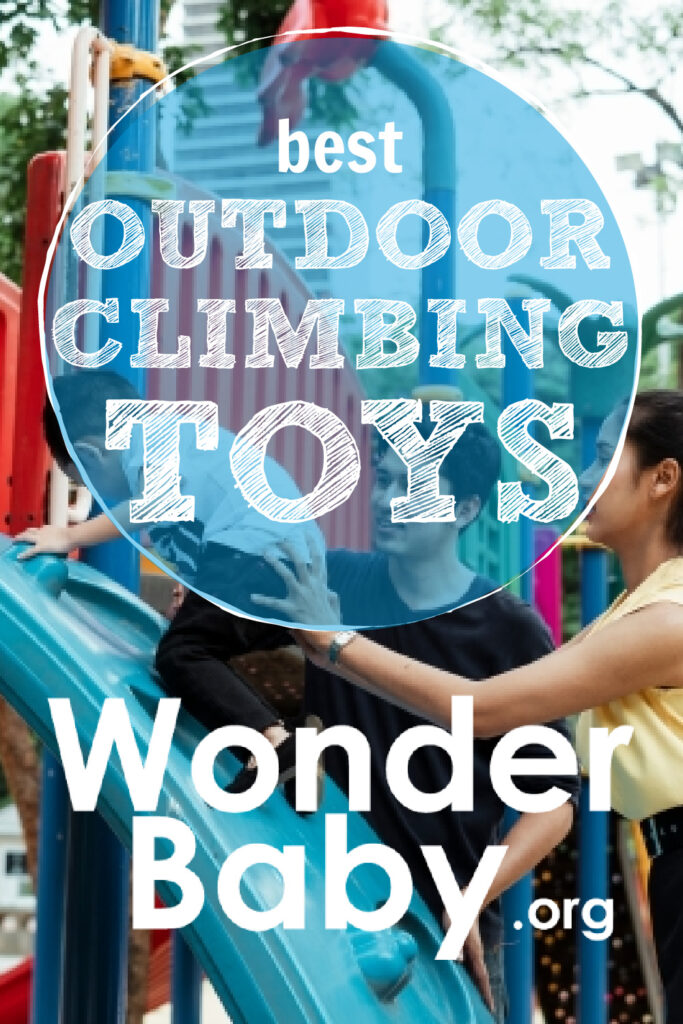 Related Posts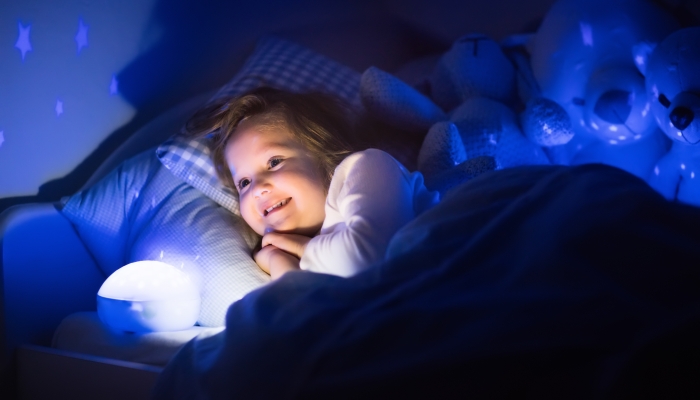 Product Reviews
Looking for the right night light to help your little one ease into bedtime? Check out our guide for everything you need to know about toddler night lights.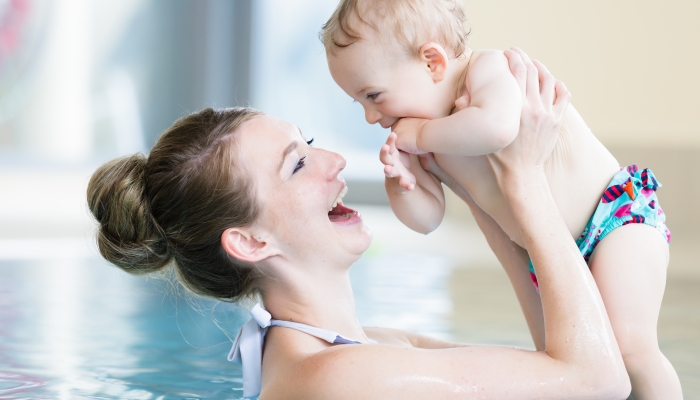 Potty Training, Product Reviews
The best swim diapers are comfortable and help prevent your baby from having an accident in the pool or ocean. Find our favorites in this round-up!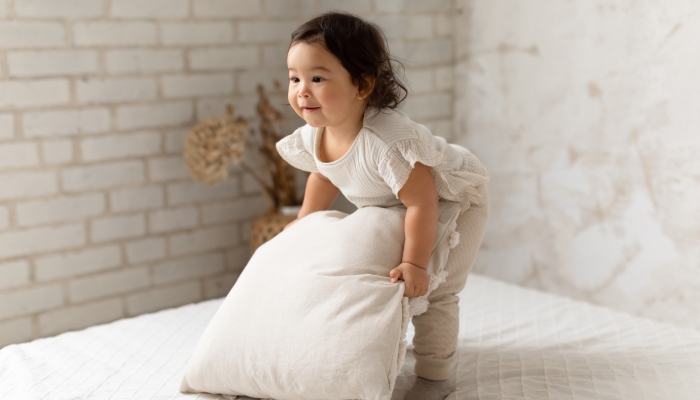 Product Reviews
If your toddler is ready to sleep safely with a pillow, you'll want to find the best baby pillow available to ensure a comfortable night's sleep.