How Parenting Styles Affect Behavior in Children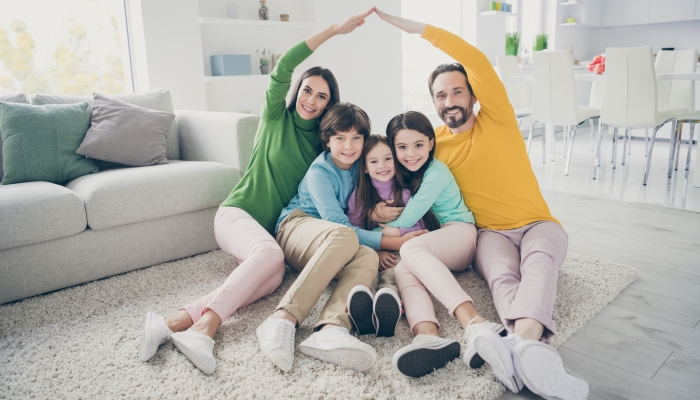 There are four main parenting styles: authoritative, authoritarian, permissive, and neglectful. There has been plenty of research into these parenting styles and their effects on children's behavior. The four main parenting styles are characterized by both responsiveness and demandingness.
Parenting style impacts behavior and development. How we parent influences how our children see themselves and how they interact with the world.
Authoritative parenting leads to the best outcomes. Children raised by authoritative parents have been found to do better academically, have higher self-esteem, and have better social skills than others.
Authoritarian parents (not to be confused with authoritative parents) are strict and lack warmth. Child outcomes of authoritarian parenting include rebellion and an inability to make decisions.
Many of us fall into a parenting style without consideration. You may find yourself copying the parenting style of your parents, especially if you think they did a good job. Or perhaps you're rebelling against their parenting style by choosing a different path for your family.
Whether you've made a conscious decision about how to parent or not, it's worth considering which parenting style you use. Unfortunately, not all parenting styles are equal when it comes to long-term child development.
As you learn more about the four main parenting styles, you should see how often you stray into each category. Your parenting style will likely have a mix of characteristics from each style. Pay attention to how closely you fit into each parenting type, and be sure to be honest about your bad days.
The Four Main Parenting Styles
There are four main categories of parenting styles: authoritative parenting, authoritarian parenting, permissive parenting and neglectful parenting. These four main types are based on work by Diana Baumrind during her years of research into child development. This work has been added to and further analyzed in the following decades.
Authoritative Parenting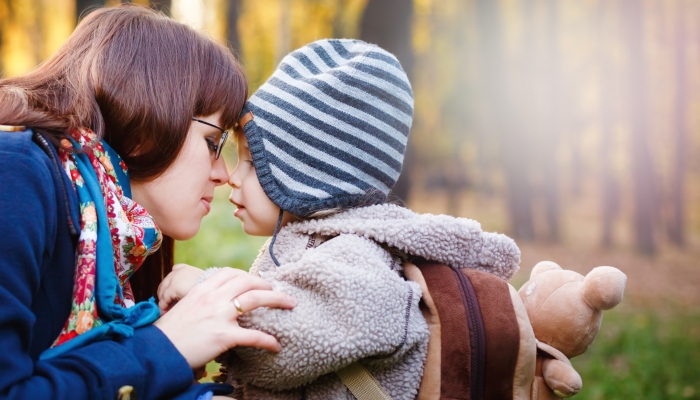 Authoritative parents are warm, loving and responsive. They have high expectations but take their children's wants and needs into account. This is seen as the best parenting style, particularly in terms of long-term child development. Punitive discipline is avoided, and parents tend to use natural consequences.
Authoritarian Parenting
Authoritarian parents, on the other hand, lack warmth. Authoritarian parents have high expectations and fail to consider the wants and needs of their children. They expect to be at the top of the family hierarchy and for children to obey them at all times. These parents favor punitive discipline and children may be confused as to what they've done wrong.
Permissive Parenting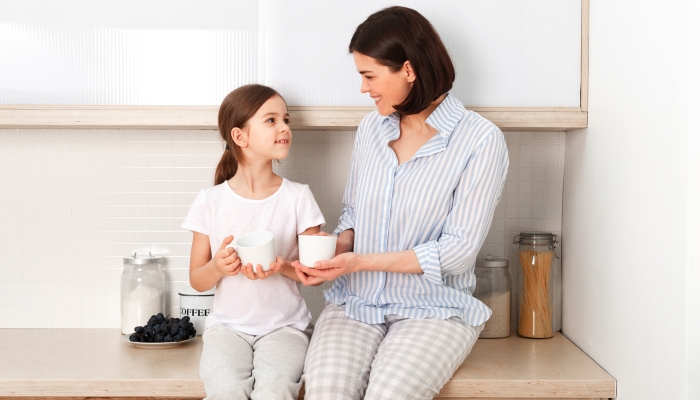 Permissive parents are warm and loving but lack expectations for their children. They ignore bad behavior and would rather be seen as a buddy than an authority figure. These children lack boundaries as permissive parents tend to avoid conflict by having low expectations for child behavior. The permissive parenting style is also referred to as indulgent parenting.
Neglectful Parenting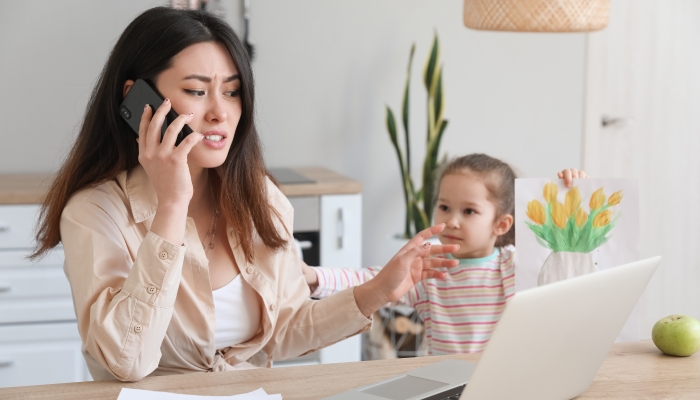 Finally, neglectful parents show very little interest in their children's lives. Neglectful parents lack warmth and love, and seem to be focused on their own needs rather than the needs of their kids. Neglectful or uninvolved parents are unlikely to help their kids with their homework or attend their baseball games.
How Does Parenting Style Affect a Child's Behavior?
Unsurprisingly, how a child is parented affects their behavior. How you parent shapes how your child develops. You shape not only how they view themselves but also how they respond to the world around them. As a parent, it's your role to guide your children and teach them about the world.
Children given plenty of autonomy develop self-confidence and an ability to make decisions for themselves. For children in authoritarian homes, where little consideration is given to the wants and needs of the child, and things are dictated by the parent, there are fewer opportunities to develop autonomy. These children may grow into adults who struggle with decision-making and self-confidence.
Which Parenting Styles Are Linked to Positive Child Behaviors?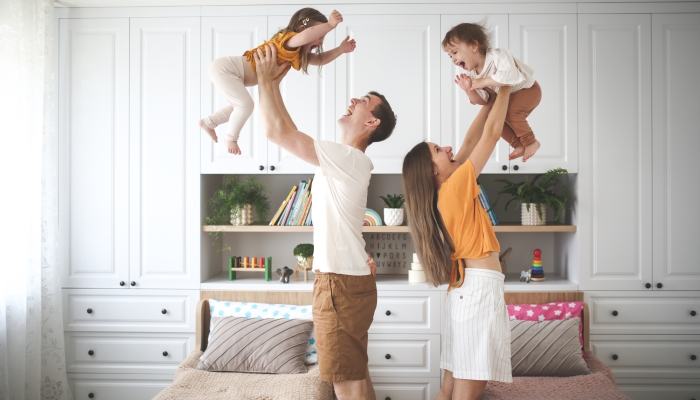 Authoritative parenting is widely believed to be the best parenting style for child development. Researchers have consistently found this parenting style to have the best outcomes for children's behavior, mental health, and academic achievement.
Authoritative parents are loving, considerate of their child's feelings, and offer plenty of support. It makes sense that this yields good results.
If all you want is for your kids to be happy, then authoritative parenting is the parenting style for you.
According to a 2023 review A Study of the Relationship Between Parenting Styles and Happiness of School-going Adolescents with Reference to Educational Background, Socioeconomic Status, and Working Status of Parents11. Chakravarty, Dr. R. T., Srivastava, Dr. A., & Kushwaha, Y.. A study of the relationship between parenting styles and happiness of school-going adolescents with reference to educational background, socioeconomic status, and working status of parents. Journal of Survey in Fisheries Sciences. 2023. https://sifisheriessciences.com/journal/index.php/journal/article/view/612: "It was found that higher levels of education and authoritative parenting were associated with higher levels of adolescent happiness. However, low level of education and authoritarian parenting was associated with unhappiness in adolescents."
The study further concluded: "Most well-educated parents adopt authoritative parenting and it is helpful in the positive development of teenager as this parenting provide them freedom, proper guidance, love, and care in and positive environment which develops a positive attitude, life skill, cognitive skills, healthy, habits, and behavior skills and makes them happy."
A 2022 study, Authoritative parenting stimulates academic achievement, also partly via self-efficacy and intention towards getting good grades22. Hayek, J., Schneider, F., Lahoud, N., Tueni, M., & de Vries, H.. Authoritative parenting stimulates academic achievement, also partly via self-efficacy and intention towards getting good grades. PloS one. 2022;17(3), e0265595. https://doi.org/10.1371/journal.pone.0265595 concluded: "Authoritative parenting influenced both directly and indirectly the academic achievement of their children. Interventions aiming at improving academic performance of adolescents should also encompass positive parenting style strategies."
According to another study published in Procedia Science and Behavioural Sciences33. Hesari, N. K., & Hejazi, E.. The mediating role of self esteem in the relationship between the authoritative parenting style and aggression. Procedia – Social and Behavioral Sciences. 2011;30, 1724–1730. https://doi.org/10.1016/j.sbspro.2011.10.333 in 2011, "Authoritative parenting style has a direct, positive and meaningful effect on self-esteem and a direct, negative and meaningful effect on aggression."
Parenting style can also impact sibling relationships. According to Relationships between parenting style and sibling conflicts: A meta-analysis44. Liu, C., & Rahman, M. N. A.. Relationships between parenting style and sibling conflicts: A meta-analysis. Frontiers in psychology. 2022;13, 936253. https://doi.org/10.3389/fpsyg.2022.936253 published in 2022, "Only the authoritative parenting style has high support and response and less control and demands, producing positive parent–child interaction, which is similarly and positively conducted in sibling subsystem interaction."
Which Parenting Styles Are Linked to Negative Child Behaviors?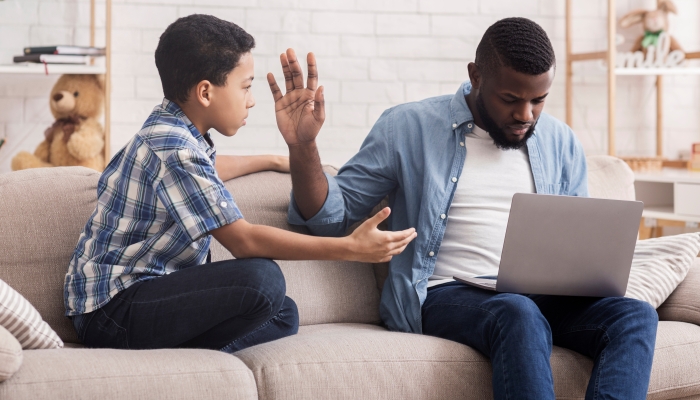 Of the four main parenting types, it is only authoritative parenting that has been consistently linked to positive results. The other three tend to fare less well when scrutinized by researchers. Neglectful parenting may lead to kids developing attachment difficulties in future relationships.
Samiullah Sarwar's article Influence of Parenting Style on Children's Behaviour published in the Journal of Education and Educational Development, found that: "The findings revealed that authoritarian parenting style leads the children to become rebellious and adopt problematic behavior due to more than necessary power exercised on children by parents."
Associations of parenting dimensions and styles with externalizing problems of children and adolescents: An updated meta-analysis55. Pinquart, M.. Associations of parenting dimensions and styles with externalizing problems of children and adolescents: An updated meta-analysis. Developmental Psychology. 2017;53(5), 873–932. https://doi.org/10.1037/dev0000295 found that: "Parental warmth, behavioral control, autonomy granting, and an authoritative parenting style showed very small to small negative concurrent and longitudinal associations with externalizing problems. In contrast, harsh control, psychological control, authoritarian, permissive, and neglectful parenting were associated with higher levels of externalizing problems."
How to Change Your Parenting Style to Help Improve Child Behavior
If you'd like to become a more authoritative parent to improve your child's behavior, you can start today. Remember, you don't have to get it right all the time, but taking steps towards improving your parenting style could make a huge difference for your child.
Here are some easy ways to practice authoritative parenting:
1. Take your child's wants and needs into consideration.
It's important to consider your child's unique wants and needs. If your child isn't old enough to tidy the playroom by herself, she will need help to complete this task. Make sure your expectations are age appropriate. Consider external stresses and their impact on your child's mood. If you know your kid is having a tough time at school, you may need to be more patient and offer additional emotional support at home.
2. Encourage your child to talk about their feelings.
Talking about emotions is an important part of teaching emotional intelligence. Help your child identify and process their emotions. Teach them how to handle their emotions and ensure you offer emotional support whenever needed.
You may struggle with this if you haven't developed emotional intelligence yourself, so it's worth considering how emotions were dealt with in your childhood home. If you were belittled or ignored for feeling scared or upset, you might find you are still uncomfortable with these emotions. If your child is feeling scared or upset, support them with these emotions.
3. Expect good behavior.
Children aren't going to behave every minute of the day, but there should be behavior expectations for your family. Children should know what these are and how to meet them. If they behave badly, you should remind them of the family rules and why they matter.
It may be that you expect your child to complete their homework because education is important. If they fail to do so, work together to figure out why. Once you've identified the issue, you will support your child to do their homework, for example. Kids are still learning and will sometimes need your help to get things done.
4. Discipline is about working together.
When rules are broken, work with your child to figure out why. Discuss the importance of the rules and offer them support to meet your expectations in the future. Avoid yelling at or bribing your child into good behavior.
Instead, see your family as a team working together to behave well. If your child disagrees with a family rule, they'll feel able to share this. It is not expected that children will agree with everything the parent says. Everybody is allowed an opinion, and everyone's opinion is valid. Your kids know you will listen to them and hear them out.
5. Work through your triggers.
It's definitely worth figuring out what your triggers are and how to best handle these as a parent. For example, if you were raised by authoritarian parents, you may find yourself using punitive punishment when issues arise. If this is something you want to avoid, you need to have a plan in place for when things get tricky.
Parenting isn't always going to be easy. And on the tough parenting days, you won't always have a full tank. You may be sleep deprived, stressed about work, and dealing with other general life crises when suddenly things are difficult at home. Managing your emotions will make parenting challenges so much easier. So figure out what your triggers are and how to keep your cool when parenting is tough.
References
Related Posts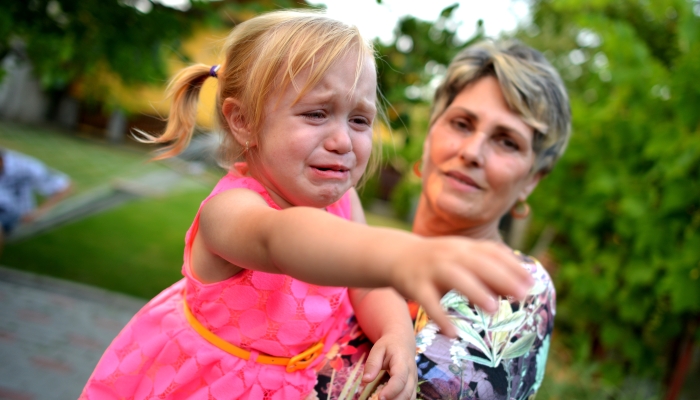 Behavior
Public spaces can be challenging with SPD. Take a look at these practical tips and tools for navigating public spaces and sensory processing disorder.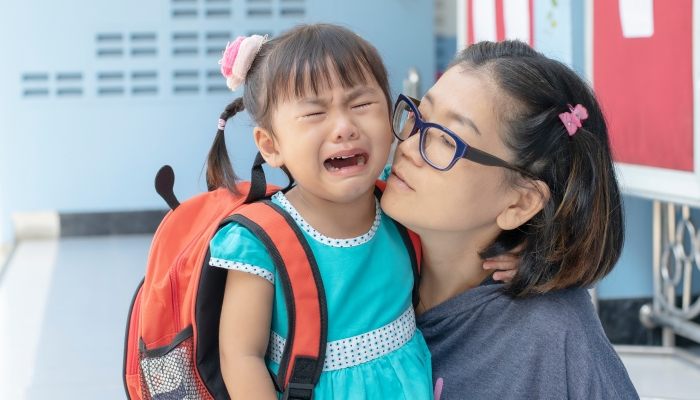 Behavior
Helping your child cope with separation anxiety at school can feel like an uphill battle without the right tools. Learn how to set them up for success here!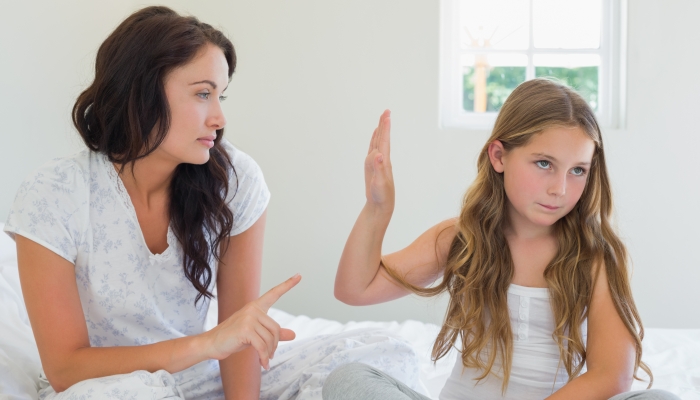 Behavior
Find out how to recognize the signs and symptoms of oppositional defiant disorder, the conditions associated with it, and the treatments that can help.