The 7 Best Toddler Carriers of 2023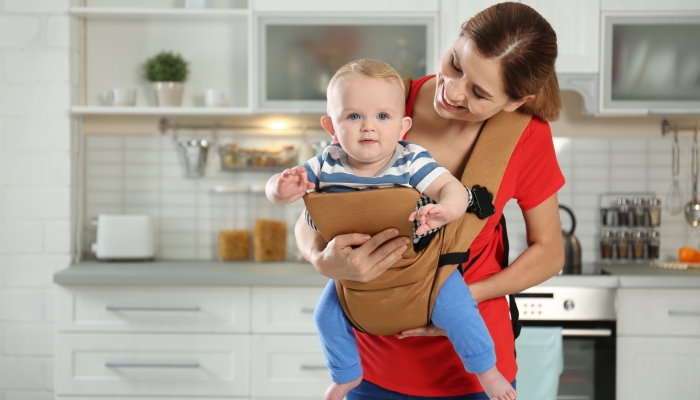 This post may contain affiliate links; please see our terms of use for details.
Carriers aren't just for babies, as some parents may think.
Toddler carriers come with a whole host of benefits.
There are specific features to consider before purchasing a carrier, depending on your needs.
When my kids entered toddlerhood, I quickly found that they left behind many of the needs I was so used to providing. Actions like spoon-feeding and rocking them to sleep had become things of the past. Still, there are some things that follow them straight into toddlerhood, their want to be carried around among them.
I don't know about you, but after some time, my arms are screaming for a break under their growing weight. That's where one of these carriers for toddlers can save the day! If you're looking to invest in one of the best carriers for your growing baby, you can't miss this list! Get ready to discover the best toddler carrier for your family below!
Best Choice
Best Breathable Carrier
Best Hip Carrier
Bellababy Multifunction Carrier
Lillebaby 3-in-1 Toddler Carrier
Tushbaby Hip Seat Carrier
Best Choice
Bellababy Multifunction Carrier
Best Breathable Carrier
Lillebaby 3-in-1 Toddler Carrier
Best Hip Carrier
Tushbaby Hip Seat Carrier
Our Choice: Bellababy Multifunction Carrier
Bellababy Multifunction Carrier
👶🏻6 in-1 Ways to Carry: According to the baby's regularity of spine development, this baby carrier is designed with three combinations and six carrying ways, you can choose the ways of holding the baby according to your baby's growth and needs.
👫One Size Fits All: This Baby Carrier newborn to toddler is suitable for children aged 0-36months and weighing 7lb-40lb. 52 inches Lengthen belt is suitable for parents of different figures.
📝Ergonomic Design: The International Hip Dysplasia Institute (IHDI) acknowledges our baby carriers as a "hip-healthy" product, the M-Shaped can effectively reduce the hip joint force and prevent hip dislocation. Protect the normal development of baby bones. At the same time, 3D space memory non-slip stool fits the contours of the baby's buttocks closely, fixes the baby's buttock, thereby reducing the impact of bumps and shaking on the baby's spine in the walking state.
⚖Reasonable Weight-bearing Distribution: Thicken the shoulder straps and widener waist belt evenly distribute the force on the abdomen, waist, and s houlders of adults to prevent long-term unreasonable weight-bearing from causing spinal injuries.
Pros

Cons

Newborn to toddler use
Six carrying positions
Non-slip stool
Hip-healthy design
Proper weight distribution
Three detachable bibs

Not plus-sized friendly
Storage is small
A soft-structured carrier that combines all the best features into one, the Bellababy Multifunction Carrier is by far the best toddler carrier on the market. You can use it from the newborn stage up through toddlerhood, so no second purchase is needed. It's also got six different carrying positions bound to settle even the fussiest of toddlers.
The non-slip stool helps your toddler feel balanced and secure, also creating the hip healthy M-position that prevents dysplasia. The stool is a big part of the proper weight distribution of this carrier too. Lastly, it's got three detachable bibs, one on the front flap and two on the straps, to help protect the carrier over time.
Though this carrier does have some storage, it is a smaller pocket, so that's something to consider if you need more space to carry things. It's also not regarded as plus-size friendly as the waistband isn't able to safely extend past a certain point.
Material: Polyester, Cotton | Age Range: 0-36 months | Maximum Weight Recommendation: 40 pounds
View on Amazon | View on Bellababy-Med.com | View on eBay.com
Best Breathable Carrier: Lillebaby 3-in-1 Toddler Carrier
Lillebaby 3-in-1 Toddler Carrier
Toddler Carrier: The LÍLLÉbaby CarryOn is made specifically to be roomy for growing toddlers; Features a wider and taller torso than most carriers, providing you an ergonomic way to carry your child
Stroller Free: Caretakers can comfortably carry little ones up to 60 lbs. for easy, hands free access to spaces where strollers aren't permitted; Ideal for babies who have outgrown the LÍLLÉbaby Complete carrier
Hands Free Comfort: When on the go, LÍLLÉbaby's baby carriers and toddler carriers let you hold your child in comfort and style; Adjustable side panels widen and narrow the seat for comfortable hip positioning
Natural Bond: LÍLLÉbaby makes baby products that bring functional style to parents; We want parents to be able to keep baby close while building a natural bond with comfortable baby carriers and slings
Pros

Cons

3D mesh
Wider torso space
Adjustable side panels
Removable hood
Three carrying positions

Big on smaller frames
Clips are stiff
A carrier that keeps both baby and parent cool, the Lillebaby 3-in-1 Toddler Carrier is built for breathability with its 3D mesh material design. Toddlers will fit seamlessly into the carrier, too, as it was created just for them with a taller and wider torso space. Adjustable side panels also offer customized seating by widening and narrowing.
The removable hood is a simple addition that goes a long way, protecting little heads from the elements and offering a dimmed space for naps. Whether you choose to front carry, hip carry, or use it as a backpack carrier, this all-in-one carrier provides a position that'll fit your needs.
Since the carrier is intended for toddler use, naturally, it'll be bigger. For parents with smaller frames, this particular carrier can feel too bulky for comfort. Some of the clips are also stiff and require some work to click into place.
Material: Cotton | Age Range: 6 months and up | Maximum Weight Recommendation: 60 pounds
View on Amazon | View on Walmart.com | View on Lillebaby.com
Best Hip Carrier: Tushbaby Hip Seat Carrier
Sale
Tushbaby Hip Seat Carrier
THE ORIGINAL AND ONLY USA SAFETY CERTIFIED HIP BABY CARRIER: As seen on SHARK TANK, Good Housekeeping, BuzzFeed, Parents Magazine, Redbook, Woman's Day, Cheddar, Daily Mail, Best Products, etc. TushBaby is a USA business that you can trust; We put your baby's safety first
LIGHTWEIGHT + VERSATILE: Weighing less than 1 pound, TushBaby doubles as a diaper bag with large storage pockets; No need for the extra bulk of a diaper bag
TUSHBABY WILL HELP YOU FOR YEARS: Made for newborn up to 3 year old toddlers (or 44 lbs); Four positions: feeding, side carrying, front facing, and face to face
APPROVED BY PEDIATRICIANS FOR BABIES AND CHIROPRACTORS FOR ADULTS: The ergonomic seat puts your baby's hips in the pediatric-recommend M position, and reduces painful spine curvature for grown-ups
Pros

Cons

Lightweight
Four hold positions
Spine healthy for a carrier
Large storage pocket
USA safety certified

Bulkiness produces heat
The extender belt is separate
Kids love to be toted around on the hip, and the Tushbaby Hip Seat Carrier makes that task much easier to accomplish on the regular. Its four hold positions give you options if your hip tires, and its design keeps the spine safe for those doing the holding. Lightweight and ideal for travel, it weighs less than one pound!
You can leave the diaper bag behind, too, as this lightweight carrier is equipped with large storage pockets with strong two-way zippers. It's also the only hip carrier that's USA safety certified, so you can count on its quality and dependability.
Keep in mind this carrier is somewhat bulky, and with that bulk comes a good bit of heat. While it does fit most parents, too, anyone needing more length on the belt will have to purchase the extension belt separately.
Material: Polyester, Polyurethane Foam, EVA | Age Range: 0-3 years | Maximum Weight Recommendation: 44 pounds
View on Amazon | View on Walmart.com | View on Target.com
Best Sling Carrier: GOOSEKET Toddler Sling
GOOSEKET Toddler Sling
Portable light weight – Easy to store & travel
Suitable for 6 – 48 months babies
2 split padded shoulder strap for extra comfort – Distributing the baby's weight evenly
Strong strap for various body types – Brilliant for both mums and dads
Pros

Cons

Compact design
Split, padded strap
High-quality material
Non-slip hip pad
Fits S to XXL parents

Challenging to load into
Less weight distribution
For a clingy toddler that only likes to ride up front, the GOOSEKET Toddler Sling solves the problem. A sling-like seat with a compact design, it's made of a high-quality material that doesn't disappoint. Not only is the shoulder strap padded, but it's also split to distribute weight across your shoulder, too, so you can wear your little one for longer.
A hip pad created with safety in mind, it's covered in non-slip material so you can be sure your toddler isn't sliding around when you move. Parents also enjoy the fact that it fits sizes from small to double extra large, which makes switching back and forth a simple task.
It does present some challenges in loading the child into the carrier if you're alone though—a second pair of hands is helpful. This one is definitely not for parents with shoulder problems either, as the weight falls squarely on one shoulder; there's very little weight distribution for sling seats.
Material: Cotton | Age Range: 6 months and up | Maximum Weight Recommendation: 44 pounds
View on Amazon | View on Sears.com | View on eBay.com
Best Textured Carrier: Beco Toddler Carrier
Beco Toddler Carrier
Toddler Carrier: From early toddlerhood to energetic kiddo, carry your little one for as long as you want to with this sturdy toddler carrier! The back and front facing baby carrier was designed for toddlers from 20-60lbs.
Count on Comfort: The Beco Toddler is made from 100% cotton and is soft and gentle on your and your babe's skin! All of our baby carriers are certified hip-healthy and offer even weight distribution to alleviate strain in your back and shoulders.
Thoughtfully Designed: A zippered bag. A detachable hood that can be used for shade or as a nursing cover. An easy-access pocket for your keys and cards. A high back panel, soft enough to conform to your child's back. Our toddler carrier has everything you want and nothing you don't.
2 Carry Positions: For snuggling up and piggybacks! Whether you have a cuddly growing babe or an independent toddler, this carrier with soft, flexible straps offers the right carry position for any occasion.
Pros

Cons

100% cotton
Detachable hood
H or X strap options
Padded leg openings
Washing machine safe

Lacking lumbar support
Bulky for smaller children
If your toddler is particularly sensitive to textures, the Beco Toddler Carrier is your best bet. Made with 100% cotton, it's soft to the touch and easy on the skin. The padded leg openings also work to keep your little one comfortable throughout the ride.
Extra features like the detachable hood make this toddler carrier ideal for naps or even breastfeeding privacy. There's also a removable clutch to store items! The two strap options for parents ensure pleasant, and custom wear, and the ability to toss it all in the wash after your trip is just the cherry on top!
Despite all that, consider the lack of lumbar support before purchasing. For some, that's a dealbreaker for longer carrying times. Also, it can be bulky for toddlers that fall on the low side of the weight parameters; since it's intended for toddler growth, though, it's not a deterrent to me.
Material: Cotton | Age Range: 18 months and up | Maximum Weight Recommendation: 60 pounds
View on Amazon | View on Walmart.com | View on Sears.com
Best Framed Carrier: ClevrPlus Toddler Carrier
Pros

Cons

Lightweight frame
Padded lumbar support
Sun canopy
Safety belts
Adjustable height

Toddler buckles are stiff
The waist belt can be too big
For a framed carrier that'll make the most strenuous treks a breeze, check out the ClevrPlus Toddler Carrier. Built on a lightweight frame, you'll get all the stability of a hard-structured carrier without any unnecessary weight. It's also padded on the straps, hip belt, and lumbar for maximum comfort.
As for your toddler, they'll be safe and sound, strapped in with multiple safety belts and foot stirrups for extra security. The seat is height adjusted as well, so they'll always be able to sit properly no matter their growth. The sun canopy will also protect them from any harsh UV rays. If you need a carrier for hiking or just day-to-day, it can do both!
Still, for all its wonderful features, a few could use improvements. The toddler safety straps can be particularly stiff and hard to adjust. Also, the waist strap on this child carrier doesn't tighten enough for those with smaller statures.
Material: Metal | Age Range: 9 months and up | Maximum Weight Recommendation: 33 pounds
View on Amazon | View on Walmart.com | View on eBay.com
Best Waist Stool: HHOCN Waist Stool Carrier
HHOCN Waist Stool Carrier
【Premium Materials for Durability】The packaging includes a baby waist carrier, a shoulder strap, and a safety belt. This product weighs about 1.3 pounds and is suitable for babies aged 0-36 months with a weight range of 8-33 pounds. Crafted with premium materials, our waist stool features twill cloth for the exterior, ensuring durability and style. The interior is lined with 3D breathable mesh fabric, keeping your baby comfortable during extended wear.
【Ultimate Comfort Designed】Our baby hip seat carrier is meticulously designed to ensure comfort for both you and your infant. While the carrier can be used on its own, wearing the shoulder strap will make it even easier for you. The shoulder strap evenly distributes your baby's weight across your shoulder, waist, and abdomen, reducing the pressure and fatigue on your body. The carrier features a 5.3 inches wide waist belt and thick sponge padding, effectively distributing the load to the waist.
【Safety and Ergonomically Designed】Your baby's safety is our top priority. The anti-fall safety belt is designed to secure your toddler in place, wrapping snugly around their abdomen to prevent any accidental falls. The waist stool is ergonomically designed. The seat is angled with 30 degrees, providing a more comfortable seating experience. The core of the stool is lightweight, conforming to your baby's natural sitting posture. The seat is also thickened and ensure a non-slip surface.
【Multiple Carrying Positions and Optional Extender】Choose from three different carrying positions: front-facing, parent-facing, and cross hold. Find the most comfortable and natural position for both you and your baby. The waist belt that comes with the carrier is suitable for waist sizes ranging from 25 to 43 inches. For those with larger waist sizes, there's an optional waistband extender available for purchase, extending the belt's length by approximately 20 inches.
Pros

Cons

Ergonomic design
Discreet buckle system
Soft sponge cushion seat
Multiple pockets
Reflective strips

Wears on shoulders
Doesn't fit larger waists
A unique idea with an ergonomic design, the HHOCN Waist Stool Carrier acts as the perfect-sized stool for babies to rest on for those trips out and about. The discreet buckle system won't have you fiddling with tons of parts, either. Just a few simple clicks, and you'll be on your way!
The stool seat itself was made to keep your little one happy for the long haul, offering a soft sponge cushion. It's also got multiple-sized pockets for parents to stow items for easy access, along with a bottle-shaped pocket. The reflective safety strips are yet another thoughtful feature of this one-of-a-kind carrier.
It's worth noting that this carrier is made to be pulled over one shoulder only, so it can wear on the chosen shoulder if worn long-term. Also, it's not a great fit for larger waists as the waist belt doesn't have a long expanding ability.
Material: Polypropylene, Polyester | Age Range: 0-36 months | Maximum Weight Recommendation: 45 pounds
View on Amazon | View on Walmart.com | View on eBay.com
Reasons Why a Toddler Carrier is Worth It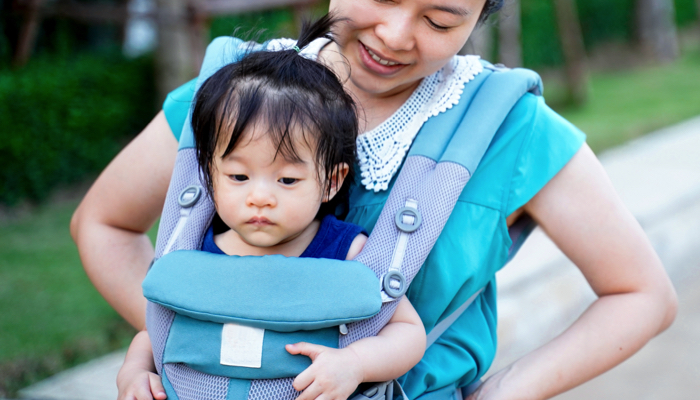 A toddler carrier, just like a baby carrier, allows parents the freedom to do so much more throughout their day. Some parents are hesitant at the idea of toddler carriers, thinking the child's weight couldn't possibly be secured in the same soft structured carriers as a baby. That's not so, though! Toddler carriers are made with bigger height and weight in mind.
Aside from the obvious benefit of hands-free movement, a good toddler carrier provides many of the same advantages as the best baby carriers, with bonding being at the forefront of them. The closeness builds a connection for both you and your toddler. It also regulates your toddler's health in terms of breathing, heart rate, and body temperature.
Reduced crying, promotion of cognitive and emotional development, and ability to easily soothe also make the list. Not to mention the benefits for parents, like the ease of accomplishing tasks is no throwaway! Parents will also find that toddler carriers strengthen core muscles due to the weight load alone.
Toddler carriers can fortify confidence in parents, too, as they're able to care for their toddlers and take on their other responsibilities simultaneously. All in all, there's no shortage of reasons that make investing in a toddler carrier well worth it.
How to Choose the Best Carrier for Your Toddler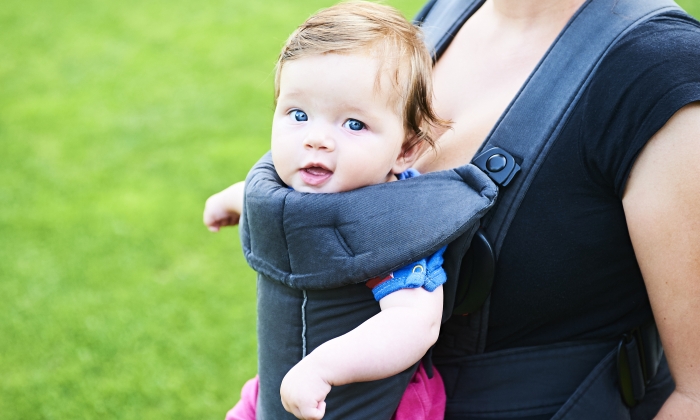 Each toddler carrier comes with its own set of features. Which carrier you select really hinges on the elements that are most important to you. That said, think about the features below before making your purchase to be sure you pick the right toddler carrier for your family.
Storage: Most carriers come with some form of storage, whether big or small. Keep that in mind if you want a place to store keys, pacifiers, and the like.
Fasteners: Buckles and straps are the most common fasteners for toddler carriers. Too many can be a burden, though, so look out for that!
Padding: Extra padding makes child carriers more comfortable for everyone. Check for padded straps, belts, and seats, among other things.
Comfort Features: While they're not required, extra comfort features like hoods, soft materials, and cushioned seating always help.
Hold Positions: A toddler carrier that offers varied hold positions is great for switching things up when either parent or child grows tired of a certain hold.
FAQs
What's the weight limit of a toddler carrier?
As with baby carriers, toddler carriers require a weight capacity to keep the child and parent safe. Toddler carriers each have their own weight limit, though. While it usually hangs somewhere between 20 and 60 pounds, always check the manufacturer's maximum weight capacity. Guessing could cause preventable accidents.
How long can I carry my toddler in a carrier at a time?
There's no specific timeframe for how long you can carry your toddler in their toddler carrier at a time. It just depends on how long both you and your child are comfortable using it. It's a good rule of thumb, though, never to overtire yourself. That could turn into a very unsafe situation very quickly.
How do I put my toddler into and take them out of the carrier safely?
If you have the option, have someone else help you put the child into the carrier. If you're wearing it and they can place the child in it, it works very well. If you're alone and that's not an option, loosen any straps or clicks, place the carrier on, and place them into the carrier over a soft surface just as an extra precaution.
Is it safe to carry a toddler in a toddler carrier while pregnant?
It's understandable why a pregnant mom might be apprehensive about carrying their child in a toddler carrier while pregnant. Though it's a valid concern, overall, there's nothing to worry about! As your belly grows, it's a good idea to use the backpack carry hold to protect your stomach though.
Is there a fundamental difference between a standard baby carrier and a toddler carrier?
That really depends on the kind of carrier you purchase. Some carriers are intended to be used from birth until toddlerhood. In those situations, there is no difference. However, if a carrier is labeled for use just for infants or just for toddlers, there are notable differences.
First, you'll see the weight limits are drastically different. Also, the arm and leg holes will be catered to that particular age group. A baby carrier will have a smaller seat, whereas a toddler carrier will have an expanded torso and seat width to accommodate the size. It might seem like they're one and the same, but that's not always the case.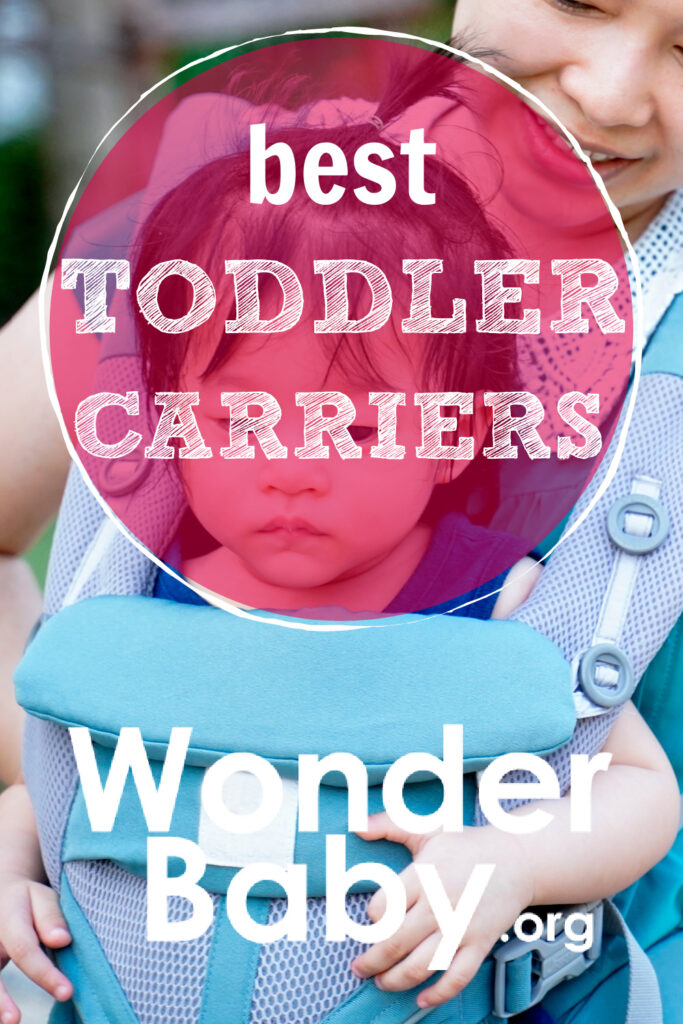 Related Posts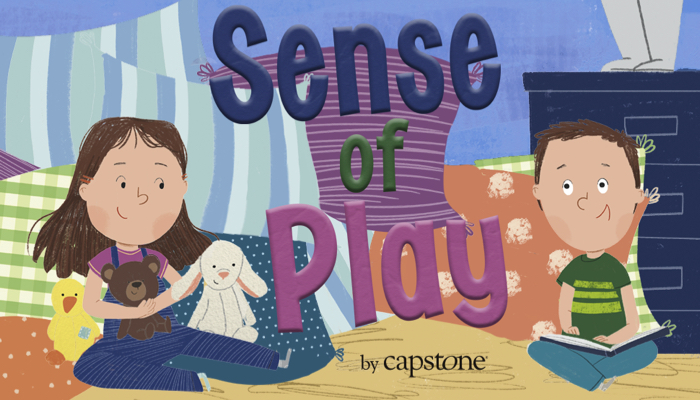 Braille and Literacy, Product Reviews, Visual Impairment
Dana Meachen Rau's book, Sense of Play, follows the adventures of Chip and Joy as they play. Chip is blind, but this doesn't get in the way of their play!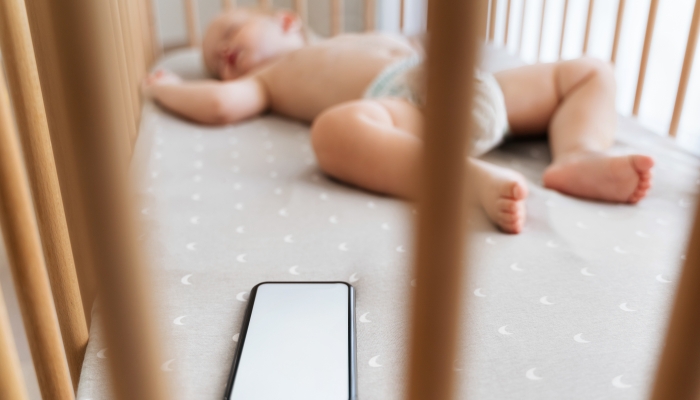 Product Reviews
Wondering whether white noise will help your little one sleep better? Here's our guide to the best baby sound machines to help your baby fall asleep soundly.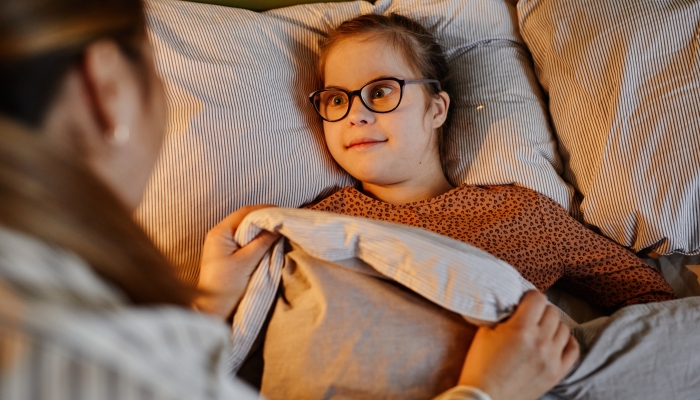 Product Reviews
Heard a lot about weighted blankets and lap pads and wondering how to choose one? Here's our guide to the ins and outs of finding the right weighted blanket.