The Best Toys for Parties and Get Togethers for Kids who are Visually Impaired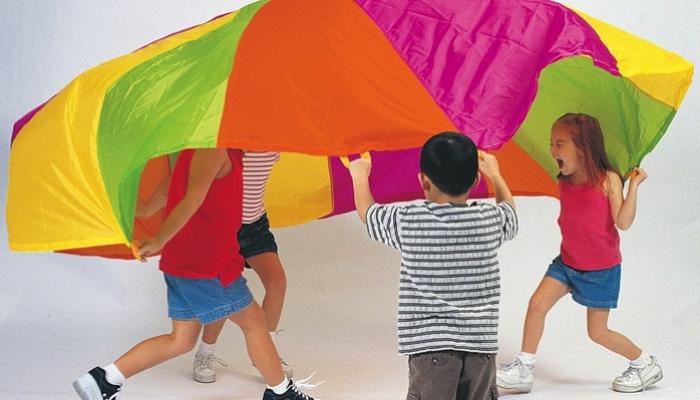 This post may contain affiliate links; please see our terms of use for details.
Getting kids together can be a lot of fun, but also quite stressful. Sometimes children can make an entire adventure out of nothing more than a big cardboard box, other times they need lots of help and facilitation to get going.
And that's where party toys come in! Here is our list of favorite toys for parties that are great for children who are blind or have low vision:
This has to be Ivan's most favorite thing in the world (well, this and his Pillow Pet). Parachutes are silky to touch, make breezes when flapped, and are super fun to play with in a group. Tug and pull, run in circles, or poof it up over your heads and duck inside. Whatever you do with it, it's fun!
Parachutes can only be rivaled by Hula Hoops as a sweetly simple yet addictively fun party game.
Tater Toss Potato Passing Game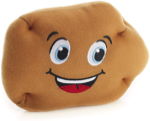 Pass the musical potato from player to player, but don't get caught holding it when the music stops! This is a fun plush twist on the traditional hot potato game.
Everyone will be laughing along with this singing potato!
This game is so easy to use and so easy to learn… but so hard to play!
Quick! Think of an animal that begins with C, a fruit that starts with B, a flower that starts with T! Don't freak out! Keep your cool! This game is all about fast thinking under pressure.
Plus this is also a great word game for kids that keep them thinking and entertained. A fun toy to bring along on road trips, too.
Mr. Scrambles is a fun hand-held game where this silly egg asks you questions, leads you in activities, or asks you to sing along. There are seven fun games to play alone or with a group, like hide-and-seek games or even exercise games.
This toy is very physical (will have your kids running and jumping) and great for younger kids. It's a wonderful way to encourage gross motor skills and following directions.
This game is a real hit with blind tweens. The game tells you to pull it, smack it, twist it, spin it, and if you don't follow the directions just right you're in for some noise and ridicule. A very fun and very fast-paced game. Great for parties!
There's a smaller Bop It that's just as much fun, but easier to carry around and a lot cheaper, too.
The Elefun is an action toy. Turn it on and Elefun shoots colorful toy butterflies into the air that your kids are supposed to try to catch, but even if they just sit and feel them fall all around them, it's a very cool toy.
This is a great toy for kids with low vision or CVI who need lots of movement to get their attention. One mom, whose daughter has CVI, says, "My daughter likes toys that move. Elefun is great because it gets her attention."
Visit The Braille Bookstore for more ideas for great traditional card and board games that have been brailled or made tactile in order to make them accessible for the blind (like this Tactile Connect Four).
They also carry some interesting games and toys designed specifically for children who are blind.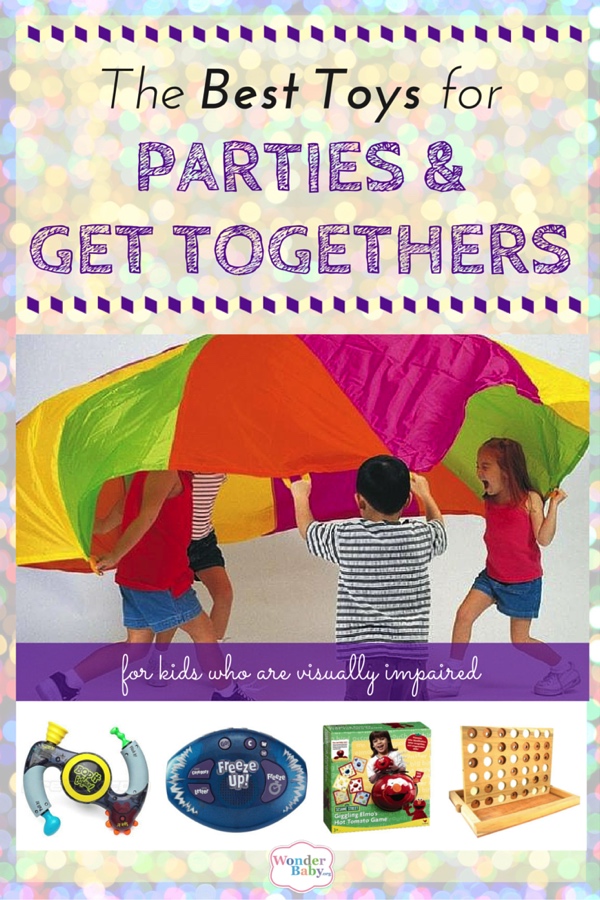 Related Posts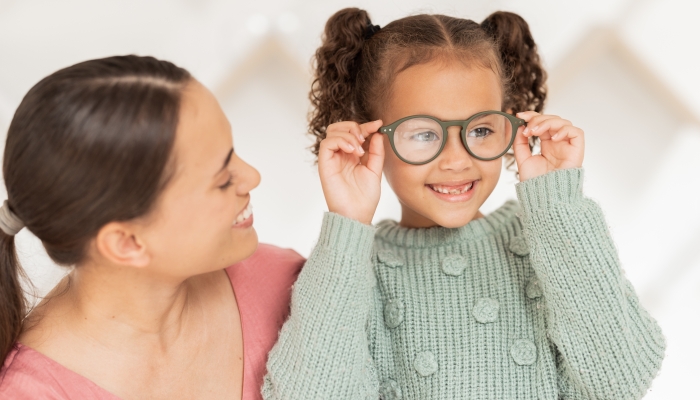 Eye Conditions and Syndromes, Visual Impairment
If you have a child with retinitis pigmentosa (RP), family members, therapists, and eye specialists can help you manage the stress that comes with vision loss.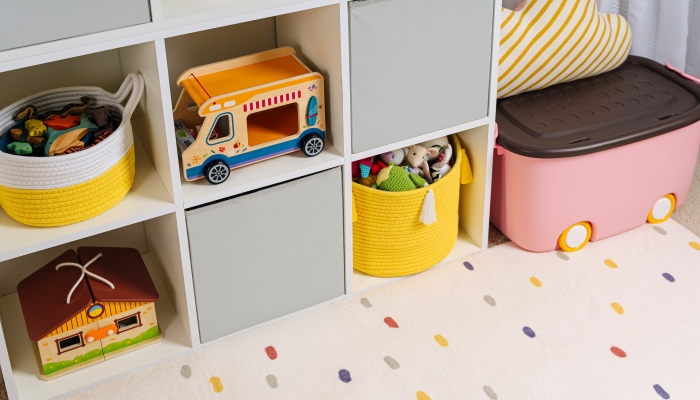 Play, Toys
Your home doesn't have to be overwhelmed by toys, even in the throes of raising tiny humans. Revolutionize your space with these ingenious toy storage ideas today!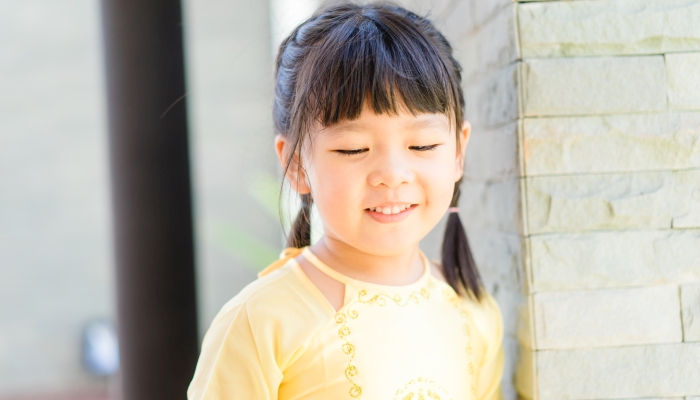 Special Needs, Visual Impairment
Vision impairment in young children can be caused by congenital and acquired conditions. Many services are available to help children with low vision achieve their healthy best.