11 Super Fun Patching Resources to Make Patching Easy!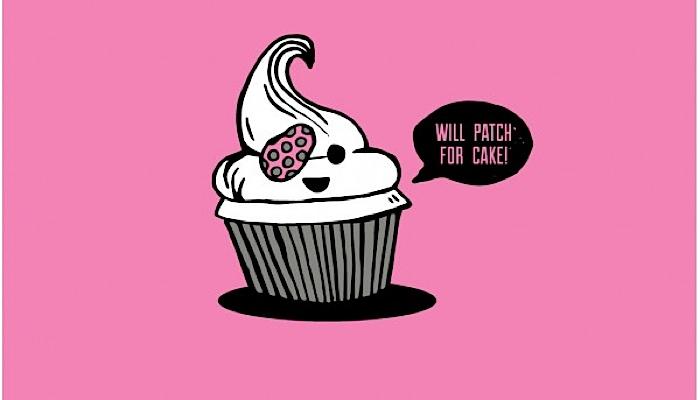 This post may contain affiliate links; please see our terms of use for details.
Keeping glasses and patches on little kids, or even babies, can be a real nightmare! You might think that glasses would stay put since they help kids see better (you'd think think that, but you'd be wrong a lot of the time), but patches can be uncomfortable and can actually impede vision while they're on. Try winning that argument with a two year old!
Why do we patch? Kids with amblyopia, strabismus or post eye surgeries can benefit from having their stronger eye covered up for certain periods during the day so that the weaker eye is forced to work harder and gain strength. Once patching becomes part of your normal routine it can be easy to do… but getting to that point can be really difficult with some kids!
Below are some of our favorite patching resources that will help you keep patching fun and encourage your child to cooperate. From bright, personalized patches and picture books about patching to reward posters you can use to keep track of progress and reward success, you'll be sure to find something here that will make the process easier!
So let's get this list off to a strong start with Mr Patchington the Monkey, who also happens to be a hand-made crocheted hat! Eye Candy by Gwen features really unique hats, ragdolls and clothing that support kids who wear glasses or patches. Kids want toys and shirts that reflect who they are, and here you can find just that! I especially love their Bunny Janes, cute Mary Jane shoes with bunnies wearing glasses! But for our patching resources, you have to give Patchington a visit. Isn't he perfect?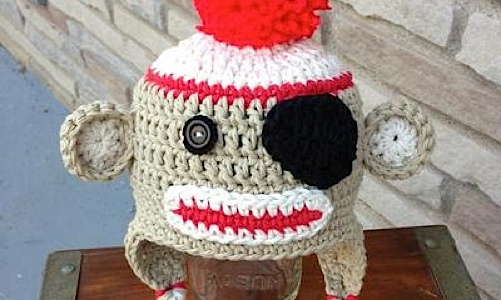 Jessica Butler at Eye Power Kid's Wear is an amazing designer with an eye for the fun and slightly irreverent. Her shirts say things like Will Patch for Cake or My Patch Gives me Super Powers, letting you laugh at what is often an otherwise stressful endeavor. And they are simply adorable! Check out all her patching designs and browse her other t-shirts for kids who wear glasses too!
Framehuggers creates custom fit eye patches for glasses, for both kids and adults. These beautiful patches slide right over glasses and stay put with velcro! And possibly best of all, they are reusable and machine-washable! They also have Framehuggers Friend & a Patching Pal Program. With this program your child can have a teddy bear with glasses and patches that match their own making the patching process more enjoyable for everyone involved!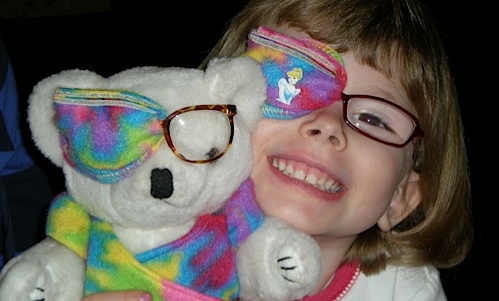 These eye patches use adhesive that is designed for kids with sensitive skin, so they are latex free, hypo allergenic and use non toxic ink. No rashes or pulled out eye brows! They also come with kits that allow your kids to decorate their own patches, making them unique and fashionable. Forget those ugly brown patches – these are fun and easy to use!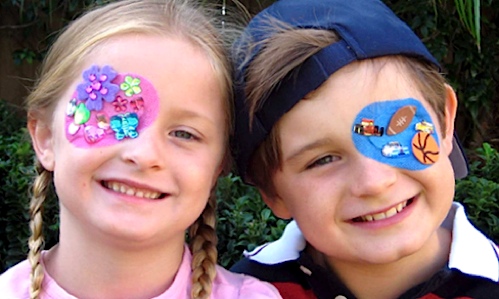 Lil' Victors wants to inspire you to stick with your patching schedule so that you will be a victor, too! They sell t-shirts, bags and stickers with messages like Keep Calm and Patch On or I Fight for Sight!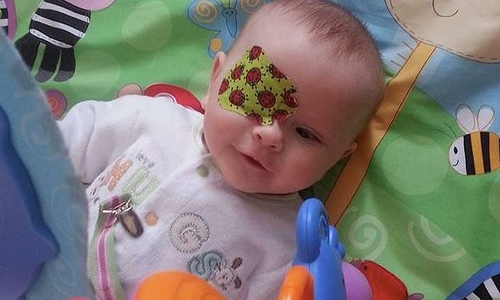 Are you using adhesive patches? What do you do when you're done with them? Don't throw them away! Add them to your patching poster from Ortopad USA and create a pretty picture when it's all filled up. This is also a great way to work on a long-term reward for patching. When the poster is filled you can head out for ice cream, get a new toy or some other fun incentive!
Kerry's Eye Patches are hand made and made to order with just about any design you can think of. You can look through her photo gallery or request a personalized look. I love her holiday-themed patches!
Lamby Lambpants is the creation of Love and Fleece. He's an adorable little plush lamb who is patching… just like your kid! He's also the star of his very own series of adventure books, where you can find out how he got his pants (a mostly true story) and meet his magical friends.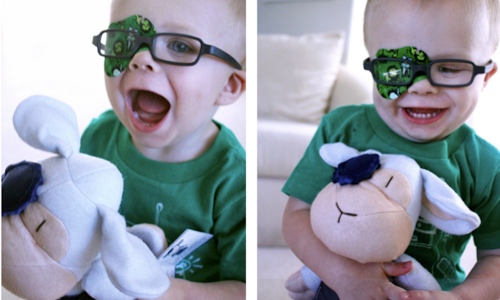 Kids Bright Eyes sells some really cute eye patches that fit over glasses. They also let you pick the colors so you can get patches in your child's favorite colors! And while you're there, check out their stay puts and adjustable straps, two ways to help keep glasses on!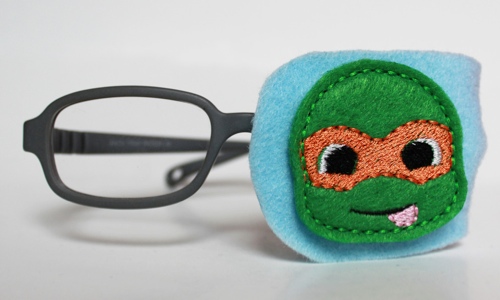 Little Patching Buddies are cute boy or girl dolls that will patch along with your child so they have a buddy to help them along! Anissa's Fun Patches also sells Having Fun with Annissa's Fun Patches Activity Book, a ten-page activity book designed to get kids thinking about patching as fun, not a chore. From coloring pages to mazes, word searches to matching games, this little activity book and patching buddy just might be the thing you need to brighten your child's day.
#11. Picture Books About Patching!
There are actually quite a few books for kids about patching. Some of them are silly or magical and some are very down-to-earth stories about normal kids wearing normal patches. All of them would make great additions to your child's library.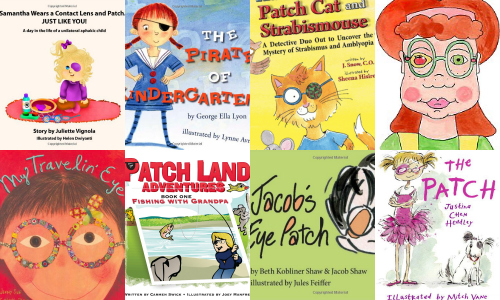 Patching can be a chore and a challenge, but if you keep it light and fun, you'll get through it. Remember, it's all about attitude!
Related Posts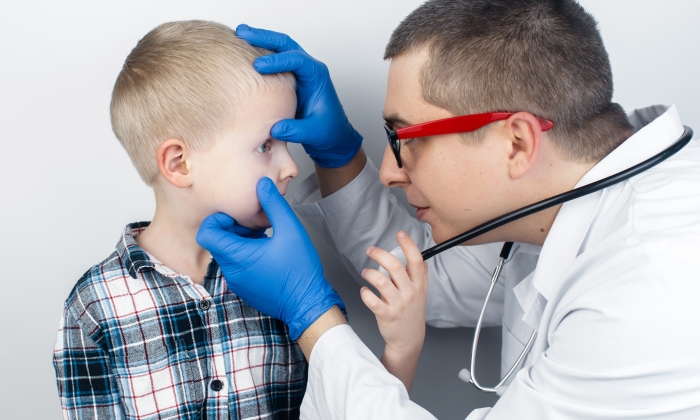 Eye Conditions and Syndromes, Visual Impairment
Congenital glaucoma is a disease where the pressure inside your baby's eye is too high. This can damage the optic nerve and can even make your child go blind.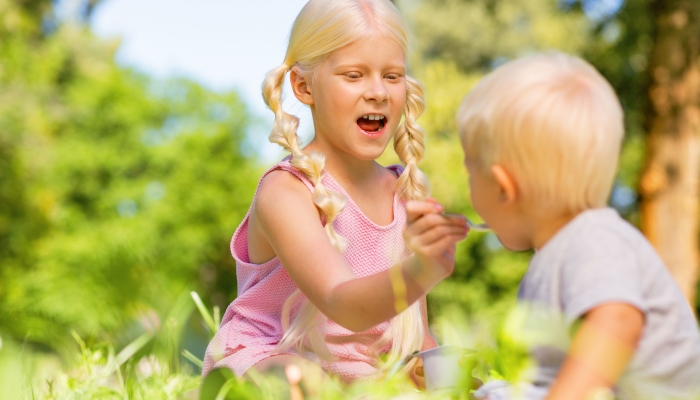 Eye Conditions and Syndromes, Visual Impairment
Albinism is a genetic condition that reduces melanin. There are many myths about albinism and vision, so educating yourself with the facts is important.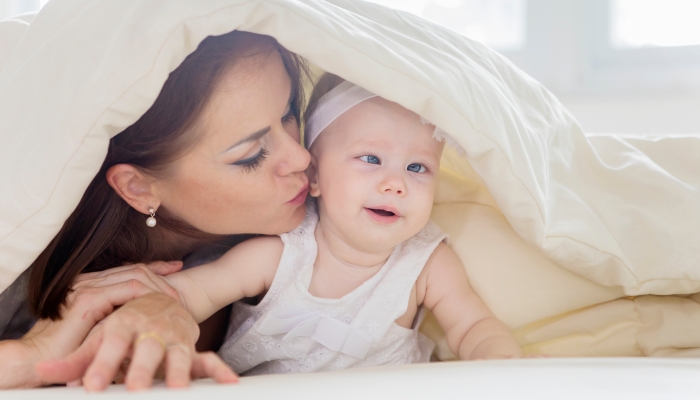 Eye Conditions and Syndromes, Visual Impairment
Retinopathy of prematurity is common in babies born before 33 weeks. Early intervention can help prevent blindness in babies with this condition.