Art Beyond the Eyes Giveaway!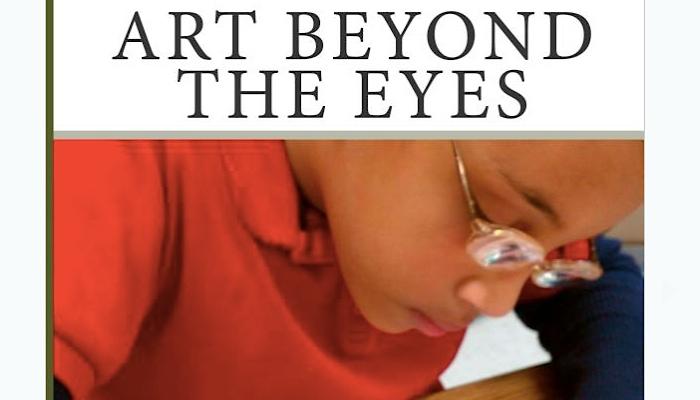 This post may contain affiliate links; please see our terms of use for details.
This giveaway away is now closed and the winner has been contacted. Congratulations to the winners and thank you to everyone for entering!
Daryl Wilkinson has been a teacher for many years and very much enjoys teaching art to kids. The first time she had a visually impaired student in her classroom she found that adapting materials for her student was a challenge, but doable. Later, when her granddaughter lost her sight after a stroke, Daryl realized that teaching art to a visually impaired student shouldn't be something that a teacher muddles through. Every lesson should be accessible to every student… but how can we adapt art curriculum in a systematic and meaningful way for students who are blind?

Now, as both a nationally board certified art teacher and a certified teacher of students with visual impairments, Daryl has set out to create a handbook for all teachers that will show them how to adapt visual arts for students who are blind: Art Beyond the Eyes: A Handbook For Visual Art Teachers Working with Students with Visual Impairments.
Her book is a road map that any teacher will find useful, both the veteran TVI as well as a teacher new to accessibility. Honestly, the ideas in her book are so fun and creative that they can be applied to students with multiple disabilities or typically developing students as well!
What I really love about Daryl's book is that it begins with a succinct yet thorough introduction for new teachers. She explains different visual conditions and their implications, how to work with a TVI and describes the expanded core curriculum. She also discusses how to encourage classroom participation for multiply disabled students. As she says, "The goal for you is not to change your grade level standards, but to accommodate your instruction so that it applies to the standard appropriately for the student."
And then… the fun stuff! Daryl provides ideas and adaptations for drawing, painting, collages, sculpture and much more! She lists materials, approaches and gives specific project ideas with multiple options to meet the needs of many students (and they all look like great fun, by the way). The picture to the left is from her section on printmaking, with adaptations using model magic, play-doh and sand.
Even though this is an academic handbook intended for teachers (or homeschoolers), I must say that this book is also filled with really wonderful accessible craft and art ideas for parents as well!
So, do you want to win a copy of Art Beyond the Eyes: A Handbook For Visual Art Teachers Working with Students with Visual Impairments? Entering this giveaway is easy! Simply use the widget below to enter. We'll be accepting entries until September 30th, 2014 and the winner will be contacted on October 1st. Good luck!
Related Posts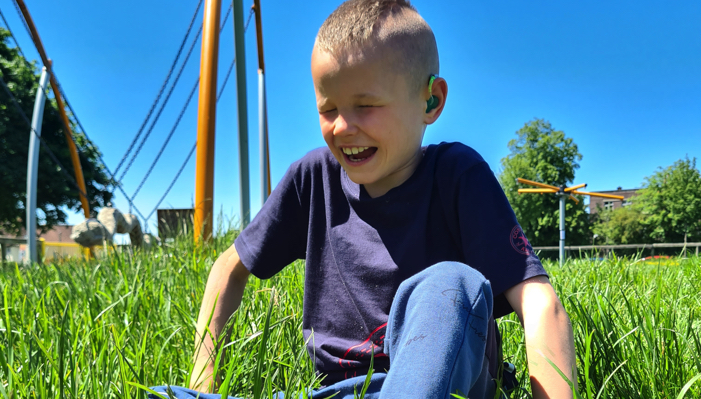 Giveaways
Find out how one mother turned her grief and search for support into a best selling book and an online community.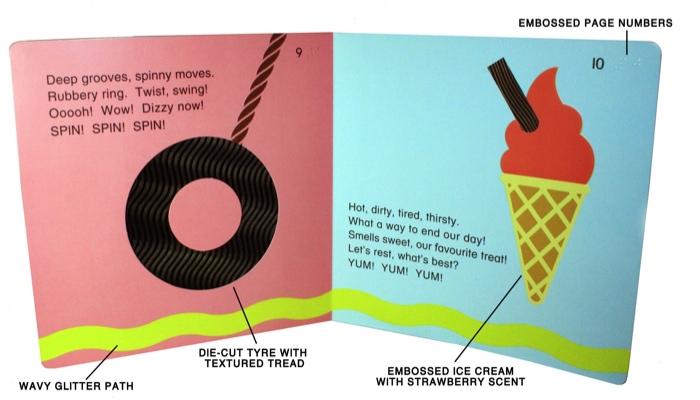 Giveaways
Enter to win the touch-and-feel book Off to the Park! This book was designed specifically for children who are blind or have low vision. Contest ends March 2nd 2016.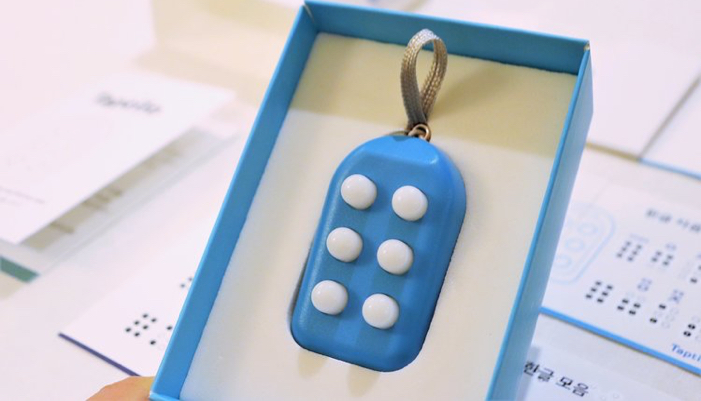 Giveaways
Enter to win a braille starter kit. Each kit comes with one braille block keychain and a set of braille learning materials in both print and braille.