The Perkins Panda Early Literacy Program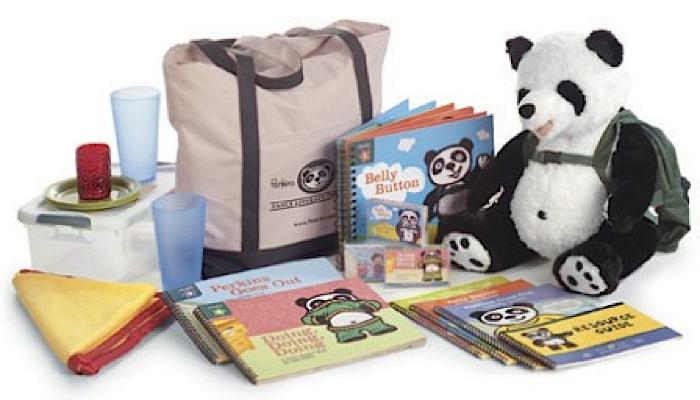 As the parent or teacher of a blind or visually impaired child you may be worried that you are not providing your child with the early experiences they need in order to learn to read and write later in life. Sighted children are surrounded by print everyday, from the cereal box in the morning to their bed time book at night. How can you provide similarly meaningful experiences to a blind or multiply disabled child?
A good start is to begin rethinking what the term literacy really means. Literacy does not neceassirly just mean the ability to read and write. The development of literacy is founded on our experiences—beginning with birth—and our interactions with the world and those around us. Over time, these experiences enable us to develop the ability to connect meaning to words and, in the case of print and braille readers, to letters as well.
First, though, the path to literacy requires establishing communication and connecting meaning to objects, events, and people in our world. Literacy is basically a system of communicating with your environment and can come in many forms, from print to braille, or signs and tactile symbols.
Click to download an early literacy presentation by Tom Miller, Educational Partnerships Supervisor (PowerPoint or plain text).
That said, you will still want to find as many interesting and fun ways to introduce your child to reading, writing, books, and braille. Reading braille is a very difficult skill to master and can take a lot of work and effort on both the child and the parent or teacher's part.
Is there anyone out there who can help?
Introducing Perkins Panda!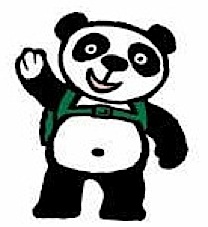 Who's big, soft, has tactile ears and paws, and is eager to introduce your child to braille? It's Perkins Panda, of course!
The Perkins Panda Early Literacy Program® is a wonderful compilation of materials designed to help you teach your child braille through a set of fun toys and stories. Each book, written by famous storyteller and songwriter Odds Bodkin, is illustrated with high-contrast pictures and includes both large print and uncontracted braille so the entire family can enjoy story time together.
Also available are audio cassettes that feature stories and songs written and performed by Odds Bodkin himself. These cassettes are based on the books, but are not direct readings of the books. These tapes are also our son's favorite part of the kit!
Although this program has been designed primarily for children with visual impairments, ages birth to eight years old, and the parents, families, and professionals who care for them, it is equally valuable to older children with multiple disabilities, as well as to adults with visual impairments for use with sighted children. In fact, many children and adults will find Perkins Panda helpful.
People who can benefit from the Perkins Panda Early Literacy Program® include:
children with vision impairments
children with hearing impairments
children with learning disabilities
family members
education professionals
social service providers
adults with vision impairments who want to read books to their sighted children or grandchildren
The Perkins Panda Kit
In the Perkins Panda Kit You'll Find:
a Gund stuffed panda with backpack
three story books
three activity guides
three cassettes
a guide to additional resources
a story box containing objects mentioned in the stories
Included in the Perkins Panda Kit are three unique story books: Belly Button; Doing, Doing, Doing; and Perkins Goes Out. Each book comes with a cassette and an activity guide, which suggests hands-on activities in four sections: songs, daily activities, play, and stories.
Each kit also includes a guide to additional resources, a story box (containing objects mentioned in the stories), and an adorable Gund stuffed panda with a backpack that can hold a tape player.
Each story book packet included in the Perkins Panda Kit comes in a clear plastic bag embossed with one, two, or three stars to facilitate identifying them by touch.
If you're looking for something simpler, all of these components (story books, cassettes, and activity guides) are designed to stand alone and each packet (including one story book, activity guide, and cassette) can be purchased separately as can any of the individual elements. You can choose which set of materials will work best for your child.
To purchase the Perkins Panda, visit the Perkins Online Shop. If you can't afford to buy your own Perkins Panda, contact your local Lion's Club for help. We received our kit as a gift from our Lion's Club.
Related Posts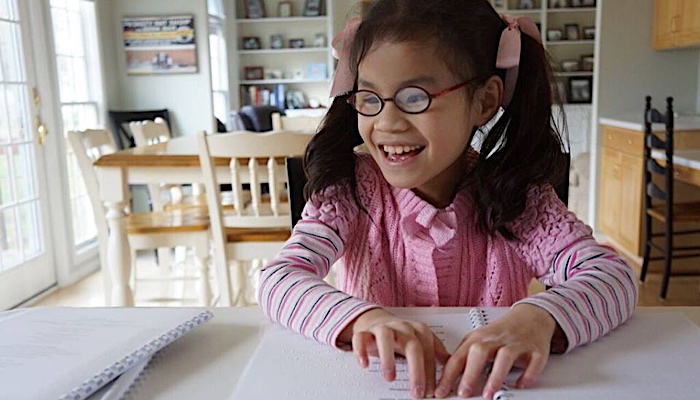 Braille and Literacy
The Seedlings Book Angel Program shares books in braille with visually impaired children in the United States and Canada. Each child receives their choice of five free books when they...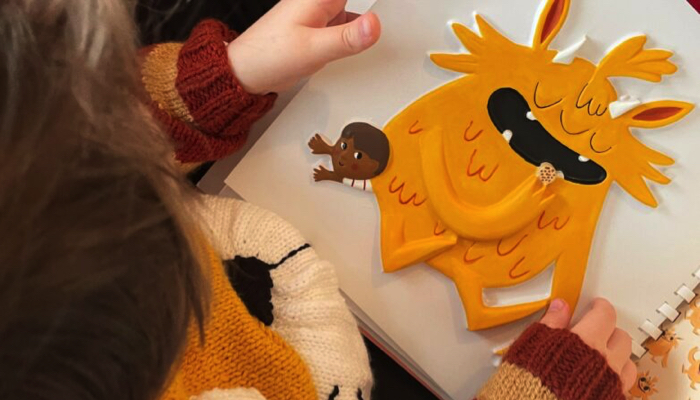 Braille and Literacy
Living Paintings is a Uk based charity that designs, creates, and publishes Touch to See books for kids who are blind.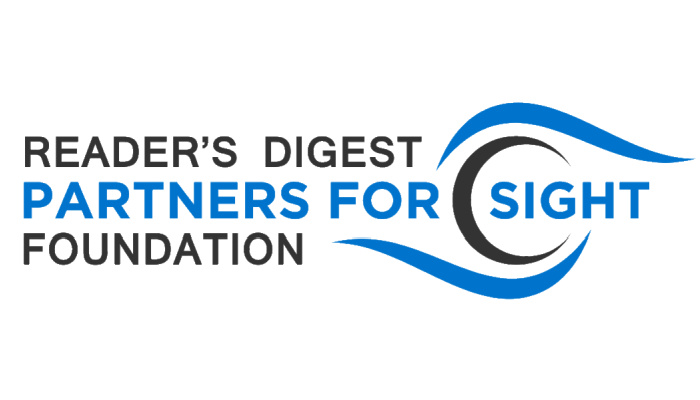 Braille and Literacy, Visual Impairment
Reader's Digest Partners for Sight is dedicated to fostering the independence of people who are blind and visually impaired.