5 Best Postpartum Diapers of 2023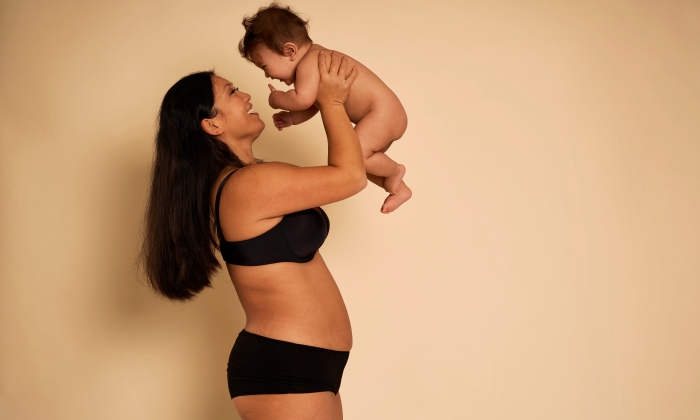 This post may contain affiliate links; please see our terms of use for details.
Postpartum diapers help women through postpartum recovery and offer a comfortable fit, regardless of how the mom delivered their baby.
Most women experience postpartum bleeding in the early weeks after giving birth, so it's vital to find comfortable postpartum diapers that prevent leakage.
Some moms wear postpartum diapers for a few weeks, while others switch to regular pads once the heavy bleeding subsides.
Any new mom knows the glamorous joy of mesh panties and disposable postpartum adult diapers. After my first was born, I turned down the nurse's urging to take home the leftover postpartum diapers. However, when baby number two came along, I was filling my hospital bag with everything they wanted to give me.
Ironically, I was wearing a diaper while my new tiny human was getting his own. They were a must-have postpartum item I recommend to all pregnant moms, even if wearing adult diapers seems low on your list.
Postpartum diapers are a new mom's best friend, but it's important to find comfortable and absorbent ones. It's time to put your modesty and fashion sense aside and choose the best postpartum diaper for yourself.
Best Choice
Best for C-Section
Best Organic
Always Discreet Incontinence Underwear
Frida Mom Disposable Postpartum Underwear
Rael Organic Cover Underwear
Best Choice
Always Discreet Incontinence Underwear
Best for C-Section
Frida Mom Disposable Postpartum Underwear
Best Organic
Rael Organic Cover Underwear
Our Choice: Always Discreet Incontinence Underwear
Sale
Always Discreet Incontinence Underwear
UP TO 12 HOURS OF DRYNESS PROTECTION Day & Night.
UP TO ZERO LEAK, ZERO ODOR, ZERO FEEL to keep you dry and comfortable.
UNIQUE, SUPER ABSORBENT CORE turns liquid to gel to absorb bladder leaks in seconds.
EXCLUSIVE ODORLOCK TECHNOLOGY neutralizes odors instantly and continuously
Pros

Cons

Comfortable on your healing body
Odor Lock Technology
Sizes S-XXL
Turns liquid to gel for ultimate protection
Absorbs up to 8 full ounces
Lightweight

The scent is not appealing to all new moms
It's no surprise Always Discreet Incontinence Underwear tops our list of the best postpartum diapers since Always is known for its high-quality, ultra-absorbent maxi pads for regular periods.
New moms prefer the Always disposable diapers because they have a 360-form fit design. The innovative absorbent technology changes liquid into gel to provide supreme leakage protection and prevent vaginal infections.
If you have heavy postpartum bleeding, you want to feel comfortable wearing postpartum diapers without worrying whether you will leak through. However, you should prepare with Always Discreet underwear since you can't predict when bleeding lessens after childbirth.
After I had my daughter, I experienced heavy bleeding for longer than my other two children, and the mesh panties they handed out at the hospital wouldn't cut it. Whether you had a vaginal delivery or a C-section, using a postpartum pad or diaper that doesn't ruin your pants is vital.
Finally, Always Discreet underwear has Odor Lock Technology that continuously neutralizes odors, making you feel confident even after delivery.
Material: Polypropylene, Polyethylene | Count Per Pack: 32 Count
View on Amazon | View on Walmart.com | View on Target.com
Best for C-Section: Frida Mom Disposable Postpartum Underwear
Sale
Frida Mom Disposable Postpartum Underwear
MESH-FREE MICROFIBER + SPANDEX: Made with soft, breathable, latex-free 100% Cotton fabric. An upgrade to the hospital mesh.
STRETCHY SUPPORT: Designed to keep pads and all other recovery layers securely in place without compromising comfort.
FULL-COVERAGE: Seamless and tagless high-waisted boyshort design provides comfortable support during the postpartum period.
AVAILABLE IN 2 SIZES: Size Regular fits waist 28″ to 42″ stretched; Size Petite fits waist 23″ – 34″ stretched. Also available in high waist C-Section cut. More flexible
Pros

Cons

High-waisted
Ideal for post-C-section
Soft, breathable fabric
Seamless and latex-free
Ideal for heavy flow

Not absorbent; requires maxi pads
Frida Mom Disposable Postpartum Underwear is stretchy, soft, and breathable, providing the utmost comfort. Since the Frida underwear isn't absorbent, you'll need maxi pads to prevent ruining the underwear.
Frida Mom Postpartum Maternity Catch-All Pads
MAXIMUM ABSORBANCY: Ultra-flow protection with 6 layers
INNOVATIVE SIDE WALLS: Designed with leak proof side walls to catch and hold all discharge
FULL COVERAGE: Vag to tush coverage for extra comfort
CASHMERE SOFT: Pillowy soft top layer for comfort + cushioning
C-section postpartum moms appreciate the high-waist on the Frida disposable underwear to prevent irritation to their incision site. Disposable underwear is one of the many C-section recovery must-haves moms should have on their list, and C-section moms will tell you that comfort is everything after birth.
Disposable underwear is fantastic after giving birth, so you don't ruin your regular panties while experiencing heavy bleeding in the first few weeks postpartum. In addition, they're closer to regular underwear because they aren't see-through or fish-net. While some of the best adult diapers are mesh, moms appreciate the Frida Mom postpartum underwear not looking like typical postpartum diapers.
Material: Microfiber + Spandex | Count Per Pack: 8 Count
View on Amazon | View on Walmart.com | View on Target.com
Best Organic: Rael Organic Cover Underwear
Rael Organic Cover Underwear
INNOVATIVE PERIOD CARE – Inspired by a rising trend in Korea, this unique hybrid between an overnight pad and period underwear provides the ultimate period protection and comfort.
100% CERTIFIED ORGANIC COTTON TOP SHEET – Made with OCS certified, non-GMO cotton, Grown without the use of toxins, pesticides or synthetic chemicals.
MAXIMUM COVERAGE & ABSORBENCY – Built-in 4-layer core instantly absorbs odor and holds as much as 4 regular pads to keep you leak-free all night for up to 12 hours.
SECURE & COMFORTABLE FIT – Feels like regular underwear but with 360° leak prevention and curve-hugging fit for all-day comfort. Ideal for overnight support, heavy flows, teens and tweens with irregular cycles, and postpartum bleeding.
Pros

Cons

Organic cotton
360 degrees of protection
Free of harsh chemicals
No gaps to prevent leaks
Move with your body

Some moms also used a pad for extra absorbency
May tear when pulling over legs
The Rael Organic Cover Underwear feels like normal underwear but with the protection and comfort you expect from postpartum diapers. Moms love the discreet underwear so much they continue to use it for their regular periods.
The disposable panties have 12 hours of leak protection and a 4-layer core, adsorbing the same as four regular pads. If you've had a new baby, you need high-quality postpartum diapers to keep up with a heavy flow and prevent discomfort from delivery.
These organic postpartum diapers are described as "buttery soft" and last throughout the night without leaking, even during the first week postpartum. Moms also appreciate that this postpartum underwear doesn't ride up and hugs you in all the right places.
Some moms have had issues with the underwear tearing when putting it over their legs; however, if you slightly rip the seams, you'll allow yourself extra room. You can also size up, ensuring a comfortable fit.
Material: Cotton | Count Per Pack: 10 Count
View on Amazon | View on Walmart.com | View on Target.com
Best: Tena Underwear
Sale
Tena Underwear
Designed with soft materials: to look and feel like real underwear and provide discreet incontinence protection
Designed for moderate to heavy bladder leaks
Super-absorbent, dual absorption zone: captures liquid and odor and elastic leg gathers helps ensure against leakage so you feel secure all day
For the best fit measure hip or waist (whichever is bigger): 29" – 40″
Pros

Cons

Laminated layers for absorbency
Prevents vaginal odors
Breathability
Soft and comfortable

Complaints about riding up your backside
Tena Underwear is one of the best postpartum diapers because they have laminated layers, providing ultimate absorbency. The super soft postpartum diapers feel like regular underwear, and the dual action zone prevents leakage and unpleasant vaginal odors.
Just be sure to choose the correct size; otherwise, the underwear may ride up your backside, causing discomfort. Plus, if you wear a size too big, you're more likely to experience leaking, particularly when moving around.
Your best bet is to measure your hip or waist to determine the correct size since many women experience discomfort when going too large or small.
However, once you find the right size, you'll love the Tena Underwear because of its breathability and comfortable fit.
Material: Polypropene/Polyethylene, Polyester/Viscose | Count Per Pack: 56 Count
View on Amazon | View on Walmart.com | View on Target.com
Best Reusable: Speax Postpartum Underwear
Speax Postpartum Underwear
Our absorbent, quick-drying panties hold up to 8 tsp of liquid – a solution for light to moderate bladder leaks. The moisture-wicking, odor-controlling, and leak-resistant layers work together to keep you fresh and dry.
Speax underwear are made with soft, breathable fabric in a variety of styles. Our leak protection panties are designed not to feel wet or bulky.
Ditch pantyliners and postpartum diapers for good. Speax reusable incontinence underwear are better for you and kinder on the planet.
Unlike pantyliners and other single-use disposables, Speax are reusable, saving you time and money. Just machine wash cold and tumble dry low.
Pros

Cons

Fit like real underwear
Ideal for bladder leakage
Built-in padding to prevent leaks
Environmentally-friendly
Postpartum life is anything but glamorous, but that's okay because companies realize the need for comfortable postpartum diapers and underwear to take one worry off our list.
The Speax Postpartum Underwear separates itself from others on the list because they are reusable. Many moms can take or leave this feature because it's easier to throw away soiled postpartum underwear; however, it is more cost-effective.
Moms will love that they don't feel wet or bulky while wearing the Speax postpartum underwear. In addition, the moisture-wicking underwear prevents odor and leakage, holding up to 8 teaspoons of liquid.
Finally, while the Speax are more expensive, using reusable underwear is more cost-effective long-term even if you purchase more than one pair.
Material: Polyamide, Elastane, Polyester, Polyurethane | Count Per Pack: 1 Count
View on Amazon | View on Thinx.com | View on eBay.com
Postpartum Diapers: A Must-Have After Giving Birth
New moms wear postpartum diapers as their bodies are healing from giving birth. Postpartum diapers, or adult diapers, are ideal for sensitive skin and to help with postpartum bleeding.
According to the Cleveland Clinic, women should expect postpartum bleeding for up to six weeks, so you want to ensure you have enough adult diapers on hand.
Postpartum diapers provide leak-free protection with maximum absorbency and a flexible waistband for a comfortable fit. Towards the end of the postpartum period, you can likely switch to regular pads before transitioning to real underwear.
Other postpartum must-haves include Tucks cooling pads, maternity pads, ice packs, peri bottle, and pain & itch spray. Remember, you just gave birth to a beautiful tiny human, and you shouldn't worry about what you have to use to feel comfortable, even if an adult diaper isn't your style.
What to Look for in a Postpartum Diaper
1. Comfort
Moms undoubtedly want to be comfortable after giving birth. While adult diapers for postpartum aren't glamorous, they're often necessary, especially in the first week after delivering your little one, so being comfortable is a must.
2. Absorbency
Moms will likely experience heavy bleeding after delivery, so finding a postpartum diaper with a high absorbency rating is critical.
3. Correct Fit
You'll notice that many postpartum diapers come in various sizes, so you have to choose the appropriate one for your body. Wearing the incorrect size adult diaper can either lead to leakage if loose or irritation if too tight. While you want a secure, snug fit, you don't want it digging into your skin.
4. Hypoallergenic
If you have sensitive skin, it's a wise idea to look for postpartum diapers without chemicals or fragrances to reduce the chance of irritation.
5. Cost
Disposable postpartum underwear or diapers can be costly, mainly because you use a lot in the first few weeks. However, if you're concerned about cost, consider reusable underwear or find a quality brand that won't break the bank.
Incontinence Underwear vs. Postpartum Diapers
You have options if postpartum life has you wanting something different than postpartum diapers. While I highly recommend using postpartum diapers initially, you may prefer incontinence underwear.
You may find yourself using a combination of underwear, adult diapers, and pads, so do what works for you!
Incontinence underwear is similar to postpartum diapers; however, you'll likely need to use postpartum pads with the underwear. Postpartum maternity pads are helpful when your heavy bleeding has stopped.
Unlike a large pad that prevents flexibility, the best postpartum pads allow you to move comfortably in your regular underwear.
FAQ
How many postpartum diapers will you need?
You'll want at least 1–2 packs of postpartum diapers when you deliver, ensuring you have plenty for the first several weeks. However, you can gift leftover postpartum underwear to an expectant mother.
How long do you wear postpartum diapers?
Post-delivery, you lose something called lochia, which is a combination of blood, mucus, and tissue, and you need a postpartum diaper that is extra absorbent.
Moms should expect to need postpartum diapers for at least 1–2 weeks; however, since bleeding can last for up to six weeks, some mothers wear an adult diaper longer.
How often do you need to change postpartum adult diapers?
Even with the best postpartum adult diapers, you must change them during the day. For example, some diapers for postpartum boast lasting up to 12 hours, but in the first week, expect to change your adult diaper at least twice daily.
What's the difference between postpartum diapers and postpartum pads?
If you choose to wear postpartum underwear, you'll likely want to add postpartum pads, ensuring no leakage. However, the best postpartum diapers have built-in pads, absorbing everything your body wants to give it.
You can wear the best postpartum pads in your regular underwear as the bleeding lessens.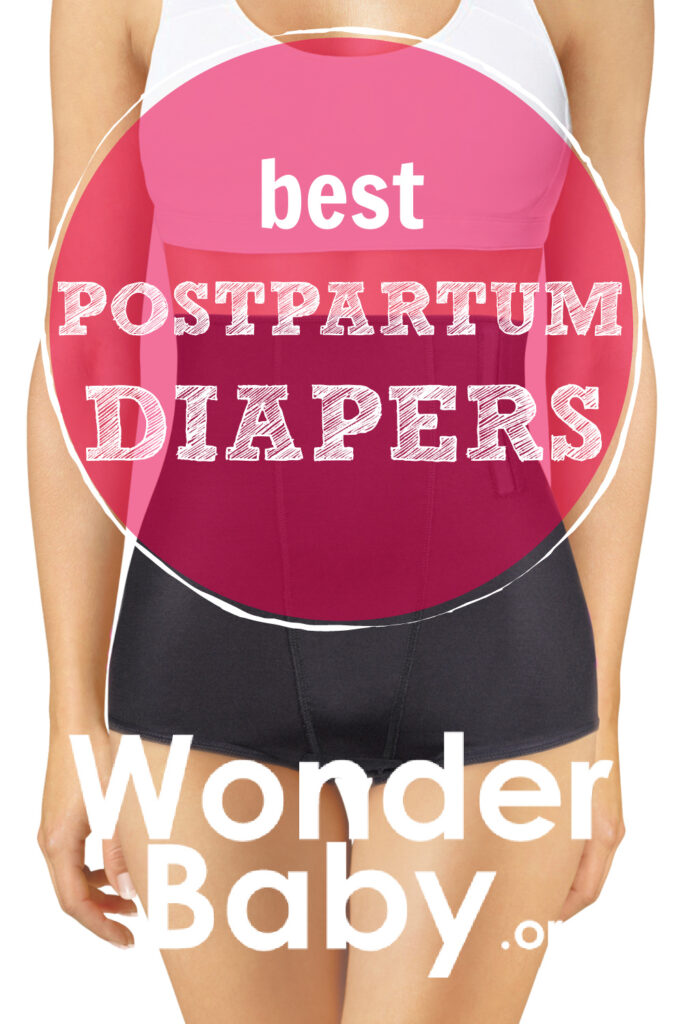 Related Posts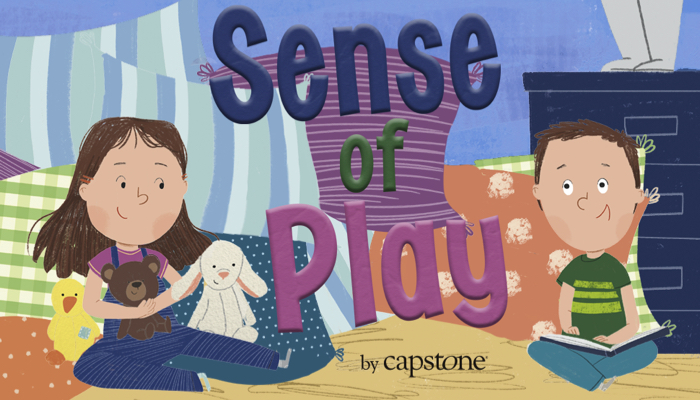 Braille and Literacy, Product Reviews, Visual Impairment
Dana Meachen Rau's book, Sense of Play, follows the adventures of Chip and Joy as they play. Chip is blind, but this doesn't get in the way of their play!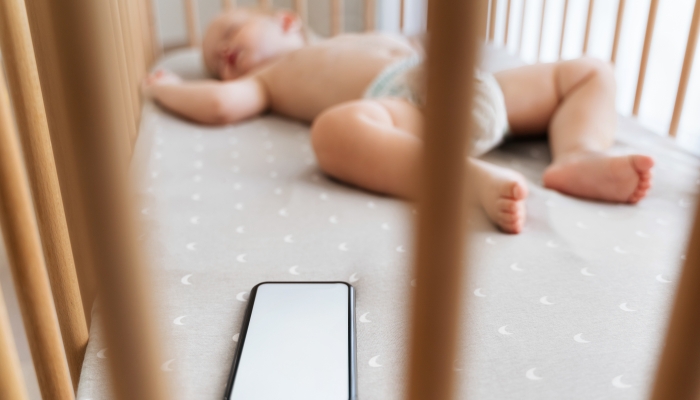 Product Reviews
Wondering whether white noise will help your little one sleep better? Here's our guide to the best baby sound machines to help your baby fall asleep soundly.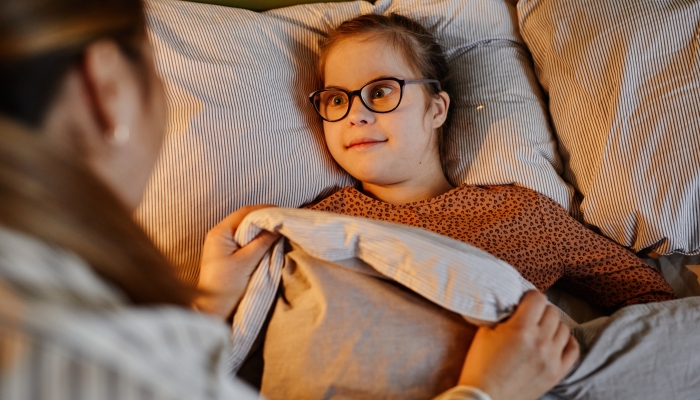 Product Reviews
Heard a lot about weighted blankets and lap pads and wondering how to choose one? Here's our guide to the ins and outs of finding the right weighted blanket.