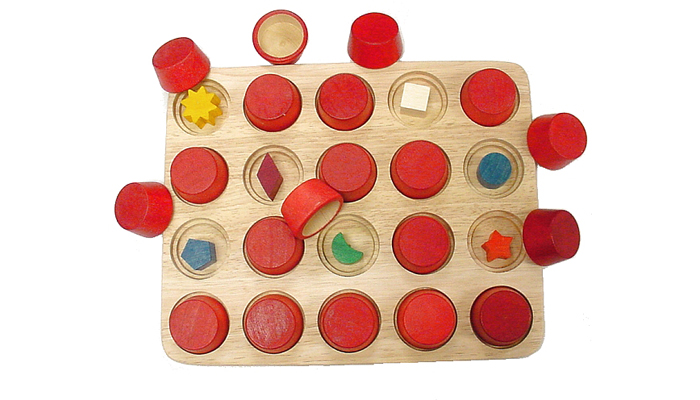 This giveaway is now closed and the winner has been contacted. Congratulations to Julie and thank you to everyone who entered!
Who doesn't love a good game? But if you're looking for puzzle and board games that are accessible for children with visual impairments, you may be feeling a bit frustrated.
Well, we've got some help on the way!
We're giving away two awesome puzzle games that are entirely accessible: the Memory Caps Game and the Slide, Twist 'n Solve Puzzle!
The Memory Caps game is sold by Specialty Adaptations, an amazing online store that offers a wide selection of accessible toys for blind children. The Memory Caps game is one of my favorites. Its large wooden board has indented spaces where you can mix up the geometric shapes then hide them under bright red caps. Take turns or play solo as you try to match up the shapes by selecting two caps at a time—and don't worry about those caps moving around because the board keeps everything in place!
The Slide, Twist 'n Solve Puzzle is sold by Perkins Products, your one-stop shop for blind and low vision needs. This is one of those classic match-up games where you have to slide the pieces around until you've made a picture. In this game the picture consists of three-dimensional geometric shapes in high-contrast colors, so it's perfect for all players. The pieces stay connected to the board so this is also a great travel game.
Would you like to win the Slide Puzzle and Memory Games? We're giving one slide puzzle and one memory game away to one very lucky family! Entering this giveaway is easy. Simply send me an email letting me know that you want to enter this contest or leave a comment below. I'll be accepting entries until December 12th at midnight.

Rules for the Puzzle Game Giveaway:
One entry per person. There will be one winner for this giveaway. The Puzzle Games can only be mailed in the US and Canada at this time.
Would you like to earn one extra entry? You can do one of the following…
Let your friends know about the contest on Facebook or Twitter;
Or post about this contest on your own blog or website.
Be sure to send me an email to let me know what you did for your extra entry.
This contest will end December 12th at midnight. The winner will be contacted on December 13th.
Good luck!
Related Posts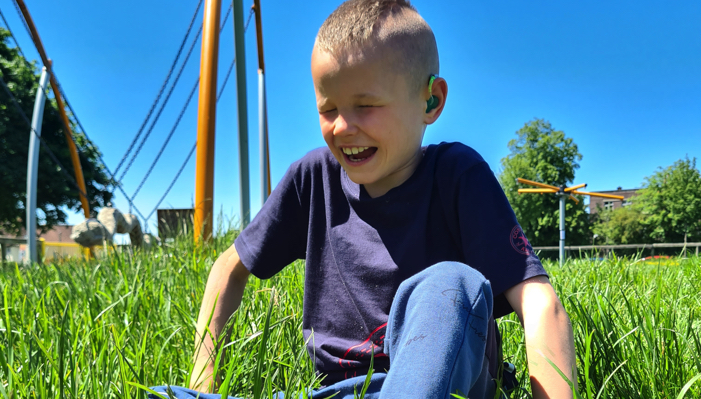 Giveaways
Find out how one mother turned her grief and search for support into a best selling book and an online community.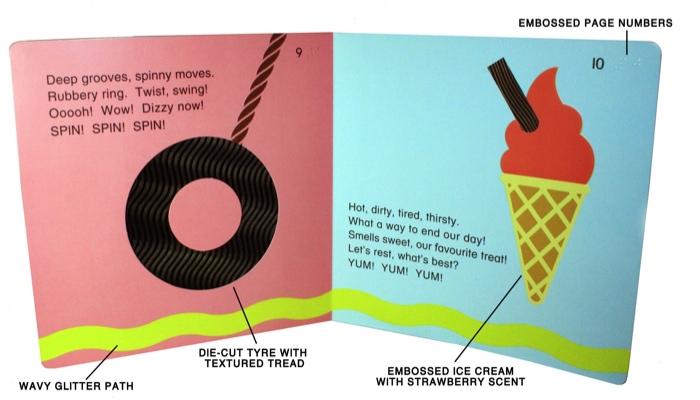 Giveaways
Enter to win the touch-and-feel book Off to the Park! This book was designed specifically for children who are blind or have low vision. Contest ends March 2nd 2016.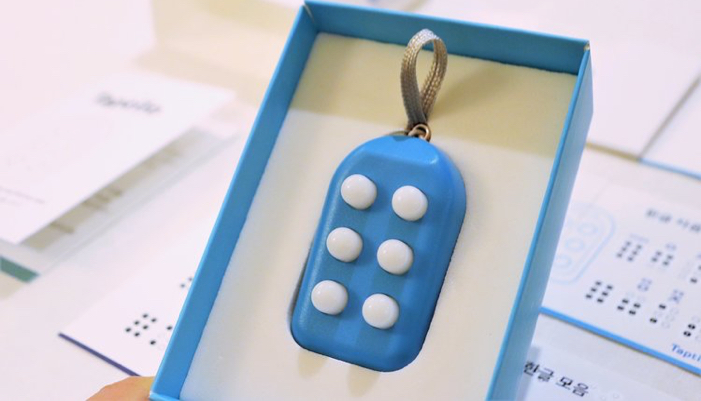 Giveaways
Enter to win a braille starter kit. Each kit comes with one braille block keychain and a set of braille learning materials in both print and braille.