BigBear PizzaBox Video Game Giveaway!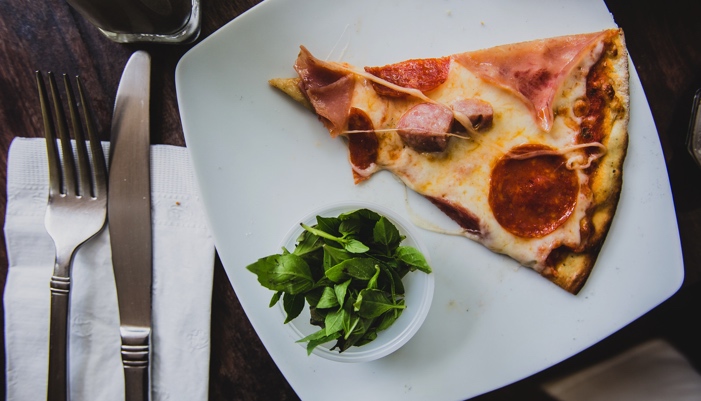 This giveaway is now closed and the winners have been contacted. Congratulations to the winners and thank you to everyone who entered!
Kids love video games and playing with computers, but it can be really difficult to find games that are both accessible to children with little or no vision as well as appropriate for young kids. As parents, we've got our work cut out for us!
Here's the solution to your problem:
We recently discovered an amazing collection of video games designed specifically for blind preschoolers. That's right, these games aren't just acceptable substitutes… they've actually been created with your child in mind!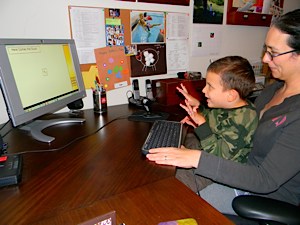 The PizzaGames for Children collection of video games are produced by 7-128 Software. They come complete with a built in self-voicing "GameVoice" as well as subtitles. The games are simple and designed for preschoolers and they're fully accessible.
7-128 sells eight different PizzaGames in all, which you can purchase separately. They also bundle six of their most popular games together in their BigBear PizzaBox. And that's what we're giving away!
In the BigBear PizzaBox you get:
Here Comes the Duck!: Press any key and an animal appears on the screen and makes its sound. Keep collecting animals until you find the duck. The duck chases all your animals away and it's time for a new game!
The Letters Game: Press any letter key and an object with a name that starts with that letter appears. The name is spoken so your child learns to associate the letter with the letter sound. Each object is also associated with a sound, like a bell with its ring or a fire truck with its siren.
The Spelling Game: When your child presses a letter key, the Spelling Game spells the name of the object that appears on the screen.
The Numbers Game: Press a number key and hear an object counted. The Numbers Game helps a child learn the numbers from zero through nine and where they are on the keyboard.
The Numbers Plus Game: Choose two numbers and the game will add them for you. The Numbers Plus game introduces your child to the idea of addition.
The Numbers Minus Game: Choose two numbers and the game will subtract them for you. It even does negative numbers. The Numbers Minus game introduces your child to the idea of subtraction.
System Requirements
PizzaGames works on Windows/XP, Windows Vista, Windows 7. Pentium 166 MHz or faster. Memory (RAM) at least 256 Mb. Hard disk storage about 70 Mb for your first game and about 10 Mb for each subsequent game. Screen resolution 1024 X 768 or greater (Works at lower screen resolutions with a Screen Reader or the 7-128 Software GameVoice). CD ROM or DVD drive if installing from CD. Speakers and sound card if using the 7-128 Software GameVoice. JAWS does not support any Java programs such as these games under the 64-bit version of Windows 7. However, the self-voicing GameVoice works just fine under 64-bit Windows.
Would you like to win the BigBear PizzaBox for your child? We're giving three video game collections away to three very lucky families! Entering this giveaway is easy. Simply send me an email letting me know that you want to enter this contest or leave a comment below. I'll be accepting entries until December 12th at midnight.

Rules for the BigBear PizzaBox Giveaway:
One entry per person. There will be three winners for this giveaway. The PizzaBox can only be mailed in the US and Canada at this time.
Would you like to earn one extra entry? You can do one of the following…
Let your friends know about the contest on Facebook or Twitter;
Or post about this contest on your own blog or website.
Be sure to send me an email to let me know what you did for your extra entry.
This contest will end December 12th at midnight. The winner will be contacted on December 13th.
Good luck!
Related Posts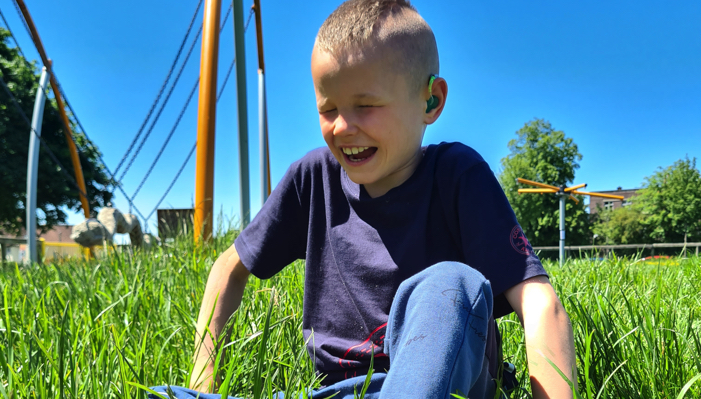 Giveaways
Find out how one mother turned her grief and search for support into a best selling book and an online community.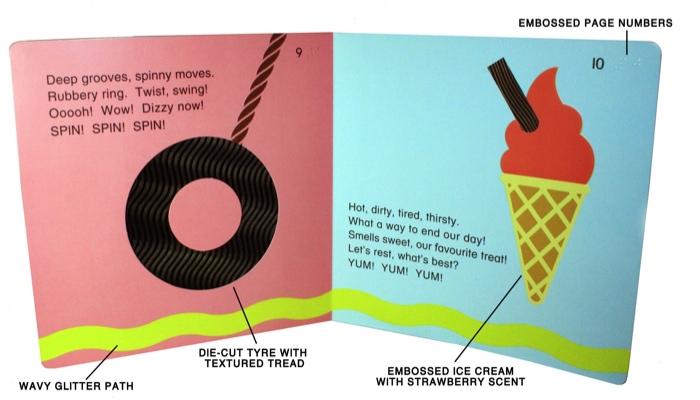 Giveaways
Enter to win the touch-and-feel book Off to the Park! This book was designed specifically for children who are blind or have low vision. Contest ends March 2nd 2016.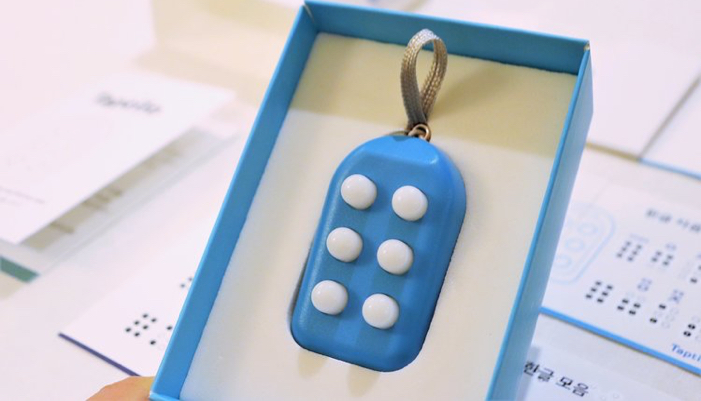 Giveaways
Enter to win a braille starter kit. Each kit comes with one braille block keychain and a set of braille learning materials in both print and braille.