Raising a Blind Baby: A Father's Perspective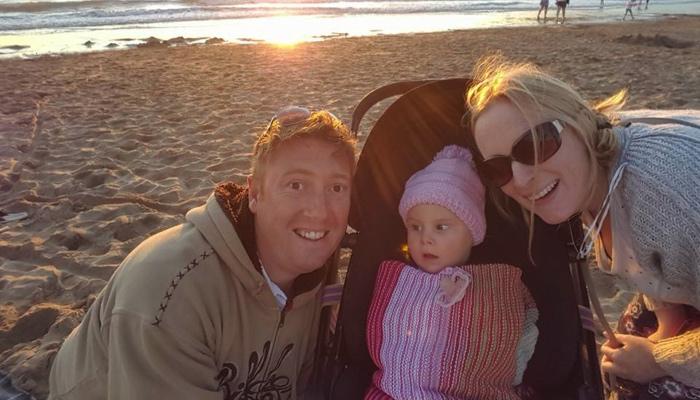 By Nick Mcdonald
I have been reading a few stories and articles online since finding out my daughter, Mia, has Leber's Congenital Amaurosis (LCA) and all of these articles and stories have been from mums, so I have decided to write a story about Mia from her dad's perspective hoping that other fathers will read and see this and it will help them through this challenge in life from a dad's point of view.
Mia was born in July 2014. She was a breach baby and was born through planned c-section which Jo (Mia's mum) had a healthy pregnancy and the birth all went to plan. We had some challenging times with Mia for the first 3-4 months where she had an extreme case of reflux, but after nights and days of stressful times with Mia we got through this.
At about 5 Months of age Jo had started to say she had some concerns that Mia was not focusing or tracking or following with her eyes. Myself being a proud dad just thought nothing of it and said, "Let's take her to the doctors and get it checked," whilst in the back of my mind I was thinking everything is fine. After numerous appointments with the local ophthalmologist at the local hospital where the consultants were just stating "she is behind with her visual development" (which is what I had led myself to believe all along) when Mia was 8 months old they decided to refer her to Great Ormond street Hospital (GOSH) for Electrophysiology testing. but as they were still convinced this was part of slow development (as was I), we were on a long waiting list.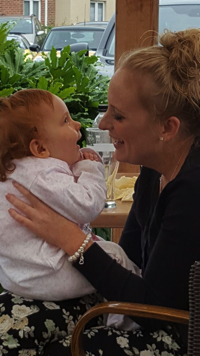 Jo, on the other hand, was still adamant it was not slow development and was convinced something more serious was wrong. This was causing huge strain on our relationship through the disagreement of what we both thought. No Dad wants to think there is something not right with his precious little girl and we all want to believe that all will be fine. I then decided I would arrange for Mia to be seen privately at Moorfields Eye Hospital London. This would be when a whole whirlwind of news came bounding down on us and we were told for the first time that Mia-May was highly likely to have some kind of retinal dystrophy.
Myself and Jo left the hospital having being told this devastating news, neither of us knew what to think, knew anything about what we had been told, what future would lie ahead for us and Mia.
They now decided they were going to bring forward the GOSH testing at this point. As we knew all was not what it should be, we had a few agonising weeks waiting for this test. For me personally this was a tough time. This was the start of me not really wanting to talk about what we had been told as I still did not want to believe it and there was still a huge part of me that was saying this test will be done and it won't be what they have potentially diagnosed, but also a part of me that was going through the pain of knowing that my 9 month old daughter that I was so in love with and proud of may be blind.
Will our little girl ever see us? Will she lead a normal life? Will she ever drive a car? Will she read and write? How are we going to cope? So much was weighing on our minds and life at this time and I can only describe it as some of the worst days of my life. After weeks of agonising worry the day came for the testing at GOSH.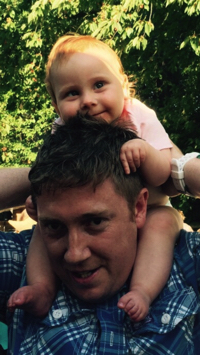 This was a relatively stress free test for us and Mia. Some electrodes were placed on Mia's head and eye lids and then she was made to watch a few things on a tv and the computer systems were recording what signals were being sent to the brain based on what she was seeing. This took about half an hour and then it was a case of waiting for a week for the results. I must add GOSH looked after us so well that they made the whole procedure as nice and stress-free as possible given the situation we were in.
We then had to wait for a call from our local consultants to give us the results, which confirmed what the initial diagnosis was from Moorfields. We still weren't told what the condition was called, what it actually meant, could it be cured, what she could and couldn't see, what are the next steps, how can we make this better. All I remember at the time was thinking it will be fixed and she will all be fine and still not really wanting to believe what it was looking like.
I was going to have to face being Mia's dad not wanting to admit, face or really talk about what I had just had confirmed to me. I still didn't want to believe nor did I want to talk to friends, family or even Jo about it at times.
After getting the test results, we were referred to see Dr Henderson at GOSH who is a Paediatric Retina Specialist. We had to wait a few months for this appointment and Mia was now 14 months old. She was really behind in her development in terms of movement and holding toys and when as a dad you see other children of younger or similar age doing more than your own daughter can do that really knocks you for six that's for sure and can make things real tough. This was also real tough on her mum as you would imagine.
The appointment with Dr Henderson eventually came around and Mia was diagnosed with Leber Congenital Amaurosis, which is a disorder that effects the retina in the eye and is a genetic disorder. Currently there is no cure for this. Myself and Jo have also opted to take part in some genetic research around possible future cures for this disorder, but this is years away if ever so now is the time we start planning our life ahead with Mia.
After all this time waiting and slowly going through the motions of what myself and Jo are having to deal with now with Mia and in the future I am very, very slowly coming to terms with what lies ahead for us as a family.
Granted there are days and things I see and read that makes me have a bad day or upset, but what I am finding is we are now starting to get some support with what we can do for the best for Mia and reading and talking to various people on the internet and groups and forums. I have now decided that I am going to put my life and soul into ensuring that my little girl has the best support and up bringing from everyone around her so she can for her whole life live as "normal" a life as possible (I don't like calling it that), but what I'm getting at is this: This isn't the end of the world with what we have had to deal with for Mia (even though it certainly felt like it in the days after that first diagnosis). we are still very lucky to have her in our life, but it's not going to be easy that's for sure and I'm sure I will have just as many of them down days going forward, but what I know now is there is help and support there and I'm confident we will give Mia-May the best life possible for her.
Mia is now as of this week being seen by a whole multitude of specialists including Physiotherapists, Occupational Therapists, Visual Impairment Teachers and Speech and Language Therapists and they are now putting in place an Early Support Team for her. And all of these things I am confident with a lot of hard work, patience and probably a lot of tears from myself and her amazing mum Jo, Mia-May will live a perfectly happy family life with us.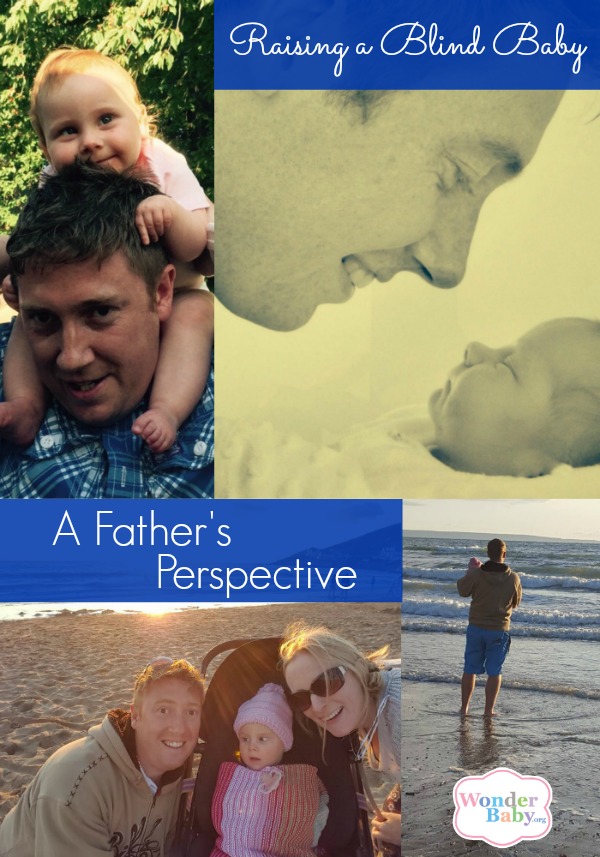 Related Posts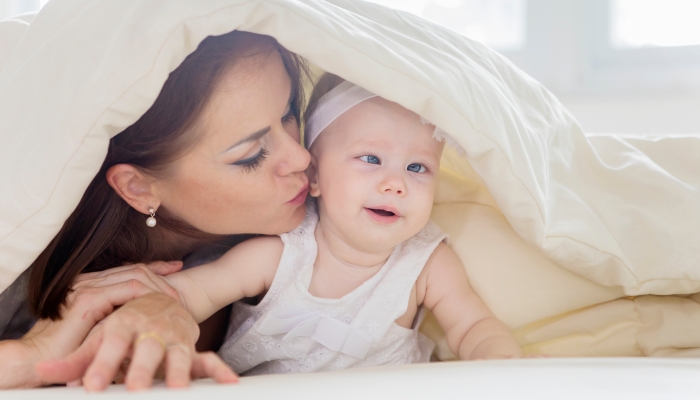 Eye Conditions and Syndromes, Visual Impairment
Retinopathy of prematurity is common in babies born before 33 weeks. Early intervention can help prevent blindness in babies with this condition.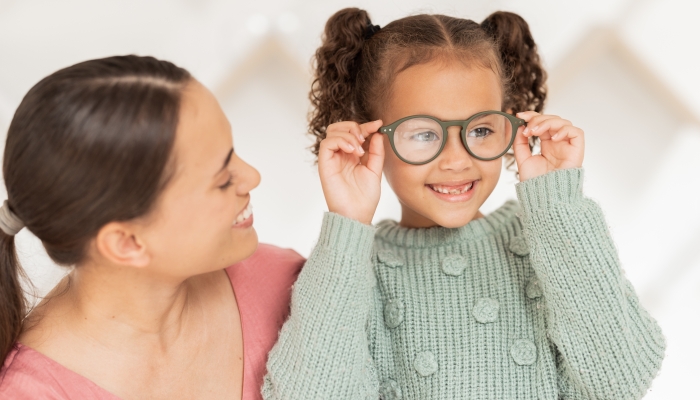 Eye Conditions and Syndromes, Visual Impairment
If you have a child with retinitis pigmentosa (RP), family members, therapists, and eye specialists can help you manage the stress that comes with vision loss.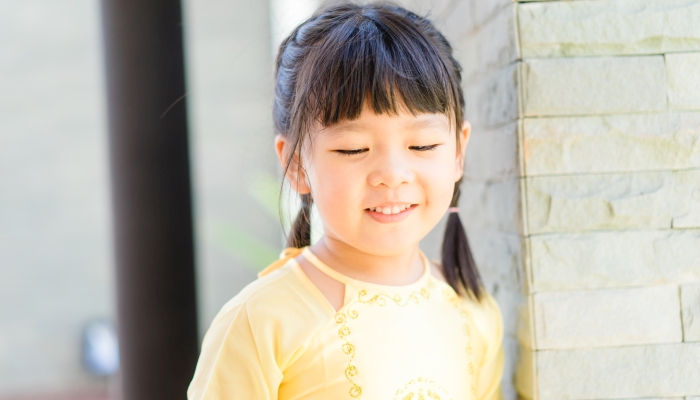 Special Needs, Visual Impairment
Vision impairment in young children can be caused by congenital and acquired conditions. Many services are available to help children with low vision achieve their healthy best.