How The Safety Sleeper® Transformed My Family (And Saved My Daughter From Getting Trapped At Night)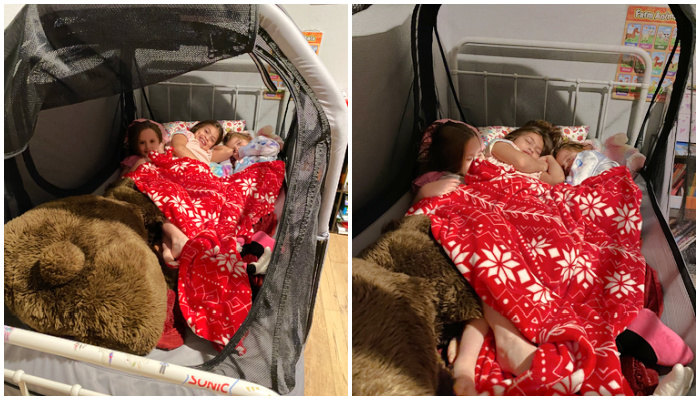 This is a sponsored post; please see our terms of use for details.
As a night nurse and single mother of a child with Smith-Magenis Syndrome—a developmental disorder impacting cognition, speech, facial features, sleep, and behavior—I have my hands full.
That's especially true at bedtime, when all I really want is to help my daughter fall asleep at the end of the day. Unfortunately, Smith-Magenis Syndrome means she has trouble sleeping, and if she's left unattended throughout the night, she could roll out of her bed onto the floor or try to wander around the house unsupervised (which could become dangerous, as so many parents of children with special needs know).
A couple of years ago, I heard of special needs beds: soft, safe, enclosed beds that promise to keep your child protected, comforted, and inside their bed all night long. It seemed too good to be true. Finally, there would be a way for both of us to get a full night of sleep!
But as I quickly learned, not all special needs beds are built the same. And while I've been incredibly happy with The Safety Sleeper®, I had to experience one of those "other" brands first. In fact, I had to watch my daughter writhe in pain inside the "other" brand's bed before I realized just how well-designed The Safety Sleeper® is!
Dealing With The Other Brand
The first special needs bed I purchased was from a popular company in the special needs space, so I felt like I was in good hands—even when I had to stretch my finances to afford the full $6000 price tag.
Despite the cost, I was optimistic. Their marketing was excellent, the bed had a cute smiley face that felt inviting and playful, and their bed promised to take care of my little girl throughout the night (which I soon learned wasn't completely true).
By the time the bed arrived in the mail, I learned just how terrible some of the options on the market really are.
Awful Assembly
The first problem was in the assembly. As a single mother, I've figured out how to do plenty around the house on my own. I can swap out garbage disposals, fix my in-wall shower plumbing, and manage light electrical work.
But assembling this bed was a nightmare.
The packaging said it was designed to be completed by one person, but I had to have my mother help me. The instructions were unclear, and the materials were resistant to tugging, pulling, and pushing. We had to stretch the fabric and use mallets to gradually piece everything together, and the entire process took hours.
I've assembled heavy bunk beds that were easier to work with than this!
A Subpar 'Technology Hub'
Then there was the "technology hub." I'd ordered an upgraded version of the bed that was supposed to arrive with an all-in-one smart camera, light, and multi-media center that fit perfectly into the wall of the bed.
It didn't arrive.
Instead, the manufacturer left a note saying they'd run out, and they replaced it with an inferior quality product. They offered to send the original if I filled out a report, but I was in the middle of a move, and I missed the deadline.
And just like that, I missed out on a key selling point—with no avenue for recourse.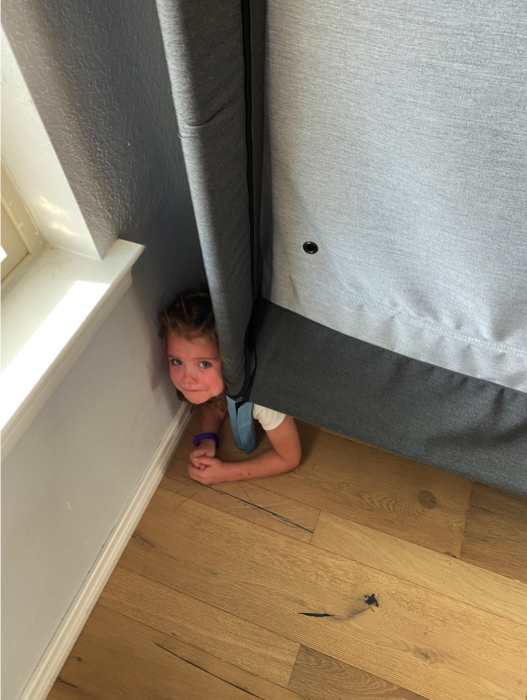 The 'Safety' Bed Wasn't Even Safe
But the most devastating moment was when my child got stuck in her own "safety" bed.
My little girl had managed to unzip one of the wall doors at some point in the night, and then she scaled along the side to the corner. Unable to go any further, she slipped under the bed—and caught her hair in some poorly placed velcro.
She started screaming.
It was early in the morning—when she normally cries to get out of bed—but from down the hall, I figured she was safe. Imagine my heartbreak when I finally went to her room half an hour later to find her underneath her bed, scared and in pain!
I felt like the world's absolutely worst mother.
But I was also furious at the bed's manufacturer.
Enough was enough.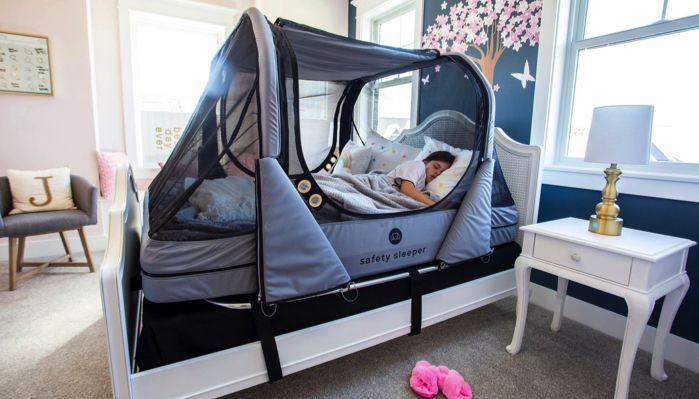 Switching to The Safety Sleeper®: Better For Her, Better For Me
After a little more research, I finally decided to switch to a special needs safety bed, a fully enclosed safety bed that encourages sleep while keeping children safe throughout the night.
My experience with this special needs safety bed couldn't have been more different!
Simple Assembly
The first thing I noticed was how simple it was to assemble. I took a quick look at the assembly instructions and then went to the website to watch the video. I expected to watch the video once or twice, and then use the instructions for the actual process.
I didn't even need to!
The assembly process was completely intuitive. There were no missing pieces, and the safety mechanisms were excellent in quality and design.
I assembled The Safety Sleeper® by myself in a small room full of toys and other obstacles—and it only took me 15 minutes!
That was a great sign.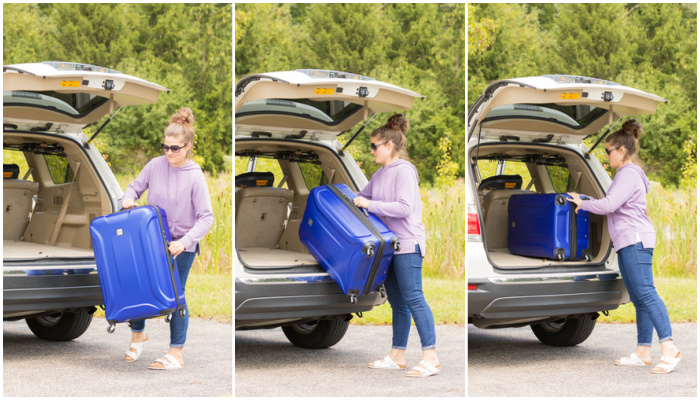 Fantastic Travel Features
I was floored when I realized The Safety Sleeper® comes with its own hardshell suitcase. What a great idea!
I know that for me, it would have taken forever to find a suitcase in the right size, and I probably would have missed out on travel opportunities with my daughter.
That's a total non-issue now, especially because The Safety Sleeper® also comes with its own travel air mattress.
Everything fits inside the suitcase, and it's so easy to move because it's so lightweight and on wheels.
Knowing that my daughter can have her safety bed with her wherever we go has opened us up to new travel opportunities. She can even stay overnight at my mom's house now!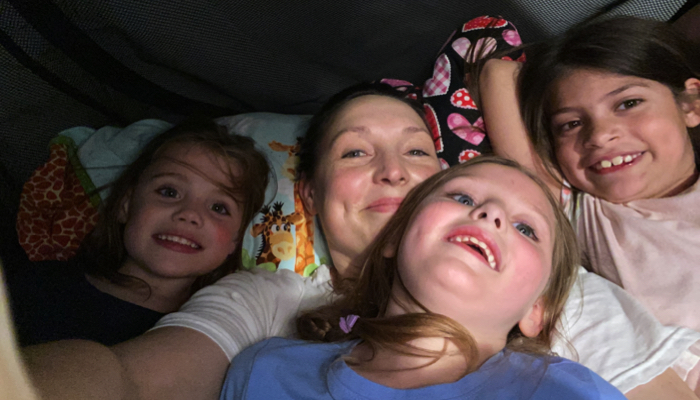 Enhanced Durability And Safety
Even with so many other great benefits, The Safety Sleeper® didn't skimp on durability. In fact, it's even better than the other bed! Although the materials are soft and kid-friendly, they're incredibly tough and resilient—they just feel like they'll stand the test of time.
Plus, the zippers are heavy-duty (another big difference), and I just know they'll withstand my daughter's ever-curious investigations.
Despite all of that, the bed is still incredibly light!
One of the features I appreciate most of all, though, is the height of the bed. Its size and shape make it more of a sleep pod and less of a place to fill with toys and jump around inside. Because of that, my daughter associates it with sleep!
I Wish I Would Have Chosen the Safety Sleeper® From the Beginning
I really mean that. I wish I had chosen The Safety Sleeper® from the beginning.
Even though it cost so much less, it's worth so much more.
My daughter is sleeping better, and I have peace of mind that she's safe throughout the night.
I just know this is something she can have for the rest of her life.
Knowing that, I just have one final problem: What am I going to do with the other bed?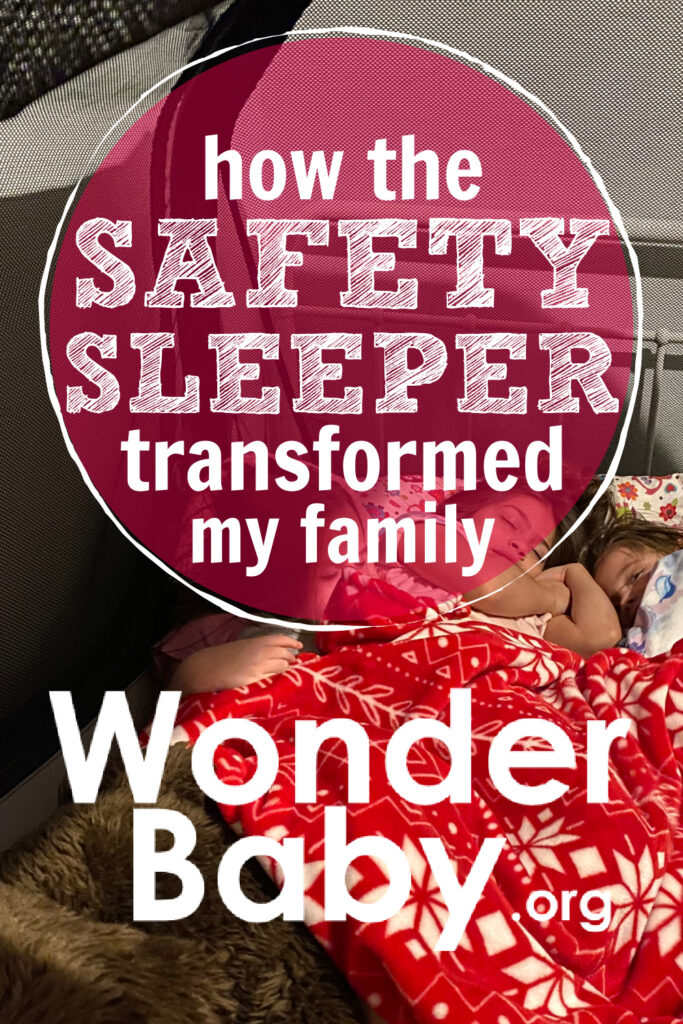 Related Posts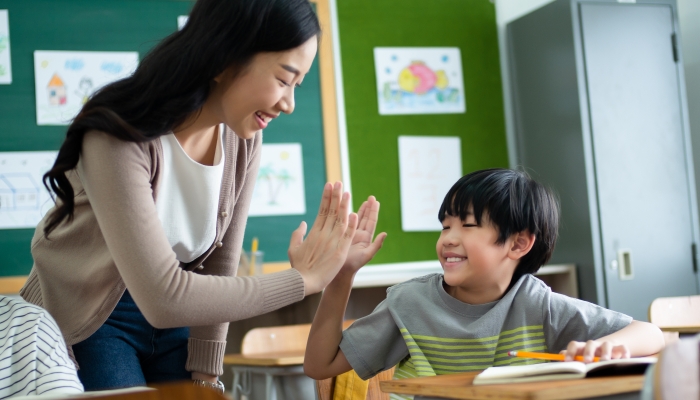 Autism, Special Needs
Are you unsure of how to manage your child's problem behaviors? Learn if the ABA Extinction Method could be right for you and your child!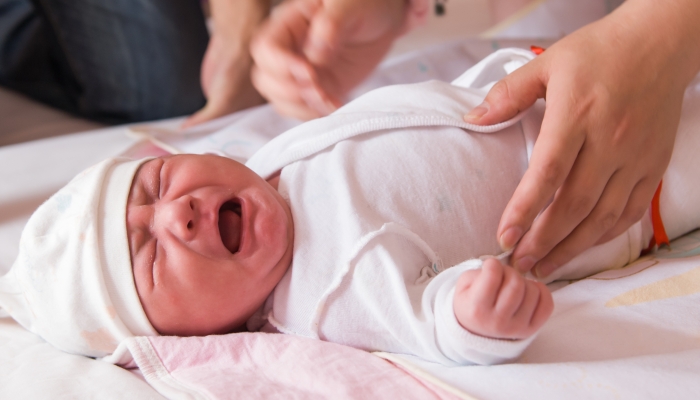 Sleep
Occasional crying while asleep is a normal feature of active sleep for many babies. Learn why babies cry in their sleep and what you can do about it here.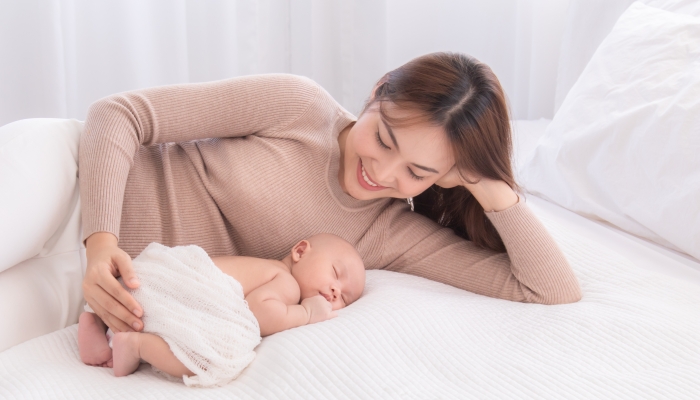 Sleep
There are a lot of moving parts when sleep training your baby. Don't miss out on all the critical information here that'll lead to sleep training success!