The 5 Best Special Needs Toothbrushes of 2023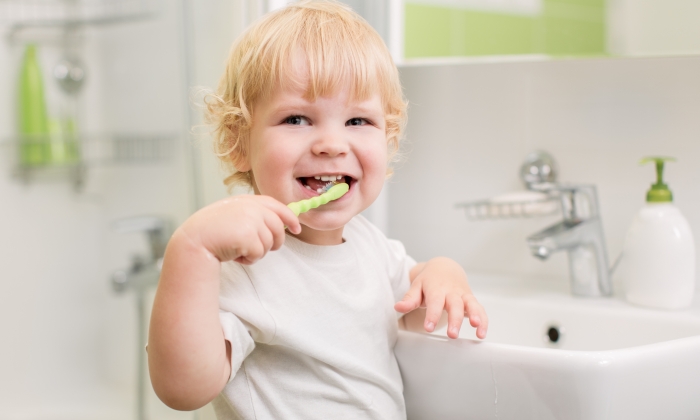 This post may contain affiliate links; please see our terms of use for details.
Children with developmental disabilities, like autism and other cognitive disorders, may need extra assistance maintaining oral health.
A toothbrush for a child with special needs has soft or silicone bristles and is gentle on all mouth surfaces.
Poor dental health can lead to severe issues like tooth decay, gum disease, and gingivitis.
While not many children love to brush their teeth, children or adults with sensory issues can experience anxiety when dealing with the everyday task. Thankfully, the dental industry understands this concern, and several brands have worked hard to provide a comfortable toothbrush.
Parents and caregivers will appreciate the care that went into developing proper brushes to ensure maximum dental health.
A special needs toothbrush helps make brushing your teeth more manageable and less impactful. You'll want to save these top toothbrushes to ensure you pick the perfect one for the special needs child in your life.
Top Choice
Best Budget
Best High Tech
Colgate Hum Smart Manual Toothbrush
Top Choice
Best Budget
Best High Tech
Colgate Hum Smart Manual Toothbrush
Our Choice: bA1 3-Sided Toothbrush
bA1 3-Sided Toothbrush
CLINICALLY PROVEN SUPERIOR – Want a 10x better brushing experience for your Autistic Child or Toddler? Caregivers and Dentists unanimously recommend 3-Sided Toothbrushes. 200% greater coverage per stroke cleans the WHOLE tooth (+ gums) FASTER with LESS struggle. Covers hard to reach places too, removing plaque and tartar + destroying gingivitis and tooth decay!.
KIDS LOVE IT (seriously) – Yes, really. Seems far fetched we know. But it's true and makes brushing WAY easier. bA1 Sensory 3 Sided Training Toothbrushes guide cleaning and encourage independence. Kids even ASK to brush their teeth like it's a toy!
GENTLE FOR SENSITIVE TEETH – Gently stimulate and massage gums with safe, soft bristles (after ran in warm water) to stop sensory overload. Special expansion pleats allow bristles to adjust to different tooth widths. Excellent for those overly sensitive to brushing and orally defensive/have oral motor issues.
WE SELL "EASY" – As a special needs parent, you probably don't have a lot of this. We're here to help. Wrap around design + Auto 45-degree angle cleans the whole tooth (and gums) in 1 brushing stroke and gets where regular brushes can't, and with less effort. It's so effective it needs only 1 minute of brushing!
Pros

Cons

3-sided for better coverage
Soft bristles
Effective at removing tartar
Reasonable price

Not ideal for heavy biters
The bA1 3-Sided Toothbrush provides 360 degrees of coverage and is made from high-quality materials. The benefit of 2-sides is that you can brush more in less time, making cleaning easier.
In addition, the toothbrush is soft and gentle, making brushing your teeth more enjoyable. Parents and caregivers will also appreciate that the toothbrush has special expansion pleats that adjust to various tooth widths.
The ergonomic toothbrush handle provides a secure hold and a better grip. Regardless of the user's age, the bA1 3-sided toothbrush is efficient and effective.
Finally, the only concern parents noticed about the bA1 is it doesn't stand up well against heavy biters and will break sooner. Since you can't always control heavy biting, choosing one of the other brushes on the list prevents you from constantly buying new ones.
Material: Plastic, Nylon | Age Range: Kid | Power Source: Battery Powered
View on Amazon | View on Walmart.com | View on Sears.com
Best Budget: Collis Curve Toothbrush
Pros

Cons

Reasonable price
Curves into the gum line
Quick brush technique

Sometimes difficult to find
The Collis Curve Toothbrush is popular for cleaning teeth and gums, even for adults. One of the best features is that the bristles curve into the gum line, providing a thorough cleaning.
In addition, the Collis Curve toothbrush is gentle on teeth, which is ideal for children with sensory issues. Parents also prefer the Collis Curve because it is an adaptive device for those with limited mobility.
Collis Curve brushes can reach into recessed gum lines and pockets that a regular brush can't access.
Finally, the brush is excellent at getting to the back of the mouth, where cavities often call home.
Material: Acrylonitrile Butadiene Styrene | Power Source: Corded Electric
View on Amazon | View on Walmart.com | View on Sears.com
Best High Tech: Colgate Hum Smart Manual Toothbrush
Colgate Hum Smart Manual Toothbrush
Includes one (1) hum by Colgate Kids Smart Manual Toothbrush in Coral
Kids smart toothbrush uses Augmented Reality to guide kids to brush better
App connects to this kids toothbrush to teach kids where and how to brush, helping your child establish good, lifelong brushing habits
This seriously fun gaming experience inspires brushing so your child can unlock new worlds and earn rewards with their kids toothbrush
Pros

Cons

Connects to the app where children can earn rewards for brushing
The app detects areas that need extra brushing
Small toothbrush head
Tongue cleaner on the brush head

Camera is not always accurate
Brush movements don't always record if the child is moving
The Colgate Hum Smart Manual Toothbrush is an innovative toothbrush that syncs with an app, so children can monitor how well they are brushing. If your child does well with positive reinforcement, this is the toothbrush for them!
In addition to being tech-savvy, the smart toothbrush allows children to earn rewards for brushing and unlock new worlds on the app. In addition, the app will track the areas in the mouth that need extra attention, giving children a visual of where to brush.
You will need your phone out during brushing because you will open the app and point it at them. As your child is brushing, the video shows "monsters" that kids need to clean, and it will direct them on when to spit.
I've noticed kids do well when something is considered a game, and the Colgate Hum does an excellent job teaching positive brushing habits while having fun. A promising sign of healthy brushing is when kids get excited to brush!
Also, they can compare scores if they have friends with the same brush, which my friend does with her son.
Material: TPE, Polypropylene, Nylon | Age Range: Kid
View on Amazon | View on Walmart.com | View on Target.com
Best Triple-Angle: Frida Baby Triple-Angle Toothbrush
Frida Baby Triple-Angle Toothbrush
TRIPLE-ANGLE BRUSH. Dentist-recommended, unique brush head cleans all sides of the tooth all at once.
TIME-TO-TOSS INDICATOR: Blue bristles fade to white, so you know when to replace
LEARN TO BRUSH: Designed for toddlers, this toothbrush is a great way to help your little one practice proper brushing techniques, with your help.
SOFT AND GENTLE: Soft, rounded bristles are gentle on your little one's teeth and gums.
Pros

Cons

Triple-angle brush
Time-to-toss indicator
Gentle and soft
Frida makes some fantastic baby products, so I wasn't surprised the Frida Baby Triple-Angle Toothbrush provides an excellent option for children with special needs. The triple-angle brush helps clean all tooth surfaces so kids can ensure they don't miss a spot.
You'll also appreciate that the bristle turns white when it's time to replace the toothbrush. I'm guilty of wondering when to replace a toothbrush, so I enjoy this feature.
Like others, soft bristles are ideal for children not keen on cleaning their teeth. For example, if your child resists brushing their teeth, Autism Speaks suggests letting the toothbrush touch your child's lips or inside of the mouth first.
It's also a good idea to encourage your child to "open wide," aiding in the process.
Material: HDPE, Micro-Fiber | Age Range: Toddler | Power Source: Battery Powered
View on Amazon | View on Walmart.com | View on Target.com
Best Electric: Quip Kids Electric Toothbrush
Pros

Cons

Built-in pulses help children know when to move the brush
2-minute timer
Gentle on gums and teeth
Free shipping with subscriptions

Pricier than other options
The Quip Kids Electric Toothbrush has a 2-minute timer and offers 30-second pulses to help with the countdown. The brush has a travel cover and mirror mount, making it incredibly accessible for little hands.
My friend's son has autism and prefers this toothbrush because it lets you know when to move on to the next section of your mouth. In addition, my friend appreciates that the motion isn't overwhelming and is gentle enough in the mouth.
You can sign up for a delivery service of new brushes and pay no shipping, which is cost-effective over time.
Finally, parents and caregivers will appreciate the Quip runs on batteries instead of charging the toothbrush every week. (I highly recommend rechargeable batteries!)
Material: ABS, Plastic, TPE, Nylon | Age Range: Kid | Power Source: Battery Powered
View on Amazon | View on Walmart.com | View on Target.com
Dental Care for Children With Special Needs
Children with special needs typically need extra assistance regarding dental hygiene. For example, a typical brush may seem foreign to kids with special needs or oral sensitivities. You should look for a toothbrush with silicone or soft bristles, offering gentle teeth cleaning.
Generally, the gentler the brush, the more it will desensitize your child's gums and mouth. Unfortunately, a lack of proper dental hygiene has severe consequences.
According to the National Institute of Dental and Craniofacial Research (NIDCR), common signs of poor oral habits include:
Tooth decay
Gum disease
Oral malformations
Delayed tooth eruption
Gingivitis
Malocclusion, making chewing and speaking difficult
Plaque buildup
While caring for a family member with special needs can be challenging, there are several things you can do to prevent potential dental problems, including:
Flossing regularly
Brushing twice a day
Visit a dentist for a cleaning twice a year
It's vital you monitor your child's teeth and dental hygiene to ensure they avoid major health issues.
Remember only to put a pea-sized amount of toothpaste on the toothbrush and find a comfortable spot for your child, even if it isn't in the bathroom. Also, make yourself aware of tools for self-care skills to help the child in your life become more comfortable and independent with brushing.
Choosing the Best Special Needs Toothbrush
There are several factors caregivers and parents should consider when choosing the right toothbrush for their child, including:
Soft Bristles
Finding a toothbrush with soft, gentle bristles is key to ensuring they are gentle on teeth and gums. As an adult, I prefer a gentle toothbrush because it doesn't hurt when I brush. Children with sensory issues prefer a softer bristle because it helps desensitize a child's mouth.
Offers Excellent Coverage
While finding a toothbrush your child feels comfortable with is crucial, you should also find one that cleans their teeth. It's wise to find one that provides 360 degrees of coverage and thoroughly cleans teeth, regardless of size or width.
Try More Than One
There's nothing wrong with trying more than one brush for your child. While you don't want to break the bank, finding one that is a proper fit is vital. As a caregiver of a child with special needs, you want to ensure you provide them with a toothbrush that makes them feel comfortable.
Provides Superior Dental Care
Keeping your kid's teeth clean is another page out of the parenting book, but ensuring they are comfortable is a different ball game. The best brushes for kids with special needs offer a gentle, comfortable brush while providing a thorough cleaning.
Helpful Special Needs Dental Accessories
Finding the perfect toothbrush for your child is only the first step in successful dental hygiene at home. A few special needs dental accessories can make the process so much easier!
Mouth Props
Assorted Autoclave Mouth Props
AUTOCLAVABLE: Newly updated. Autoclavable up to 121 degrees.
STEADY POSITIONING: These bite blocks are used to keep the upper and lower arch of the patient's mouth steady and stable throughout a dental procedure. It will also help to avoid patient's fatigue.
FOR ALL AGES: PlastCare USA dental silicone mouth props are available in three sizes. Purple Size Large blocks, for Adult. Green Size Medium blocks, for children or adults with smaller mouths. Lastly, Yellow Size Small for pediatric.
PACKAGING: For your availability, PlastCare USA mouth props come in bags of 6 blocks. Choose 6 blocks of each color or choose the assorted bag which contains 2 dental blocks of each size.
Mouth props can help hold your child's mouth open while you brush their teeth. This is especially useful for kids with low muscle tone who can't hold their mouths open independently. These mouth props work well but are small, making it hard to hold on to while brushing your child's teeth. Some parents tie a string through the loop at the end of the prop so they can easily pull it out when they finish brushing.
Brush and Bite
Brush and Bite Handle & Triple Bristle Replacement Brush Head
✅ DOCTOR APPROVED – Created by two Dentists with special needs individuals in mind. The unique ergonomic handle was designed to be used with or without the triple bristle three sided brush head (brush not included).
✅ MOUTH PROP – Use the brush and bite handle on the opposite side to aide in keeping the mouth open while assisting with brushing and flossing. We made it easier for parents and caregivers to help maintain oral health on a daily basis.
✅ MANUAL TOOTHBRUSH – One end and you have an easy to hold toothbrush that cleans all sides at the same time and easily glides along teeth and gum line. The brush head helps get to those hard to reach places that are often missed.
✅ DENTAL HYGIENE FOR SPECIAL NEEDS ADULTS & CHILDREN – Teeth cleaning should be routine for any individual throughout their life. This tool will assist anyone on the spectrum with their everyday teeth brushing and flossing.
The Brush and Bite is similar to the mouth prop, but has a handle making it easier to hold and stabilize. The bite does not get your child's mouth to open as far as the prop does, but it might be easier to manage.
Soft Mouth Props
For kids who don't bite very hard, soft mouth props are a great resource. They come with a wooden stick to help stabilize them, and they are very gentle on the mouth. These are disposable too, so you don't have to worry about cleaning them after every brushing session.
Dental Molt
If your child has a strong bite and can't open their mouth at all on their own, then you'll want to consider a dental molt. The molt not only holds your child's mouth open, it also has a graduated crank on the side that allows you to slowly increase the opening. The molt is made of metal and can handle any biting, but is also covered with a replaceable soft cover, so it's gentle on your child's teeth.
Oral Care Swabs
Sale
MUNKCARE Oral Care Swabs Disposable
LATEX FREE MATERIAL: This type of oral swabs is composed by soft and latex free sponge with high water absorbent and shaft which is white PP plastic stick
EASY MOUTH CLEANING: The length of the mouth swabs sponge is 5.71 inch and the open cell sponge has special ridge-designed that could make the mouth cleaner
DURABLE: We use the high quality material to joint the sponge and the handle to ensure its durability and for that our handle stick is firm enough that will not be broken easily
GENTLE, SAFETY&COMFORTABLE: The disposable oral swabs is free from extraneous odour and it will give the people a soft & comfortable experience
Oral care swabs are used to clean your child's tongue or to pick up debris in the cheeks or between the gums and teeth. You can also dip the swabs in mouthwash to add an extra level of antiseptic to your child's mouth.
Floss Sticks
Sale
GUM-897 Crayola Kids Flossers
FLOSSING MADE FUN : Your kids will love flossing with GUM kids dental floss picks. Our kids floss picks turn between-teeth cleaning into an engaging experience that promotes healthier teeth and gums while helping your family develop important habits.
DESIGNED FOR KIDS : Our floss sticks for kids feature an easy-grip handle that fits perfectly into little hands. With three fun shapes & colors and gentle, ouch-free floss, your kids won't be able to wait until bedtime teeth cleaning time.
YUMMY GRAPE FLAVOR : Do your kids turn up their noses at "spicy" mint toothpaste and dental floss? Try our kids floss sticks for a delicious grape flavor that children can't get enough of.
FLUORIDE FOR STRONG ENAMEL : Each of our floss picks for kids features shred resistant dental floss that's coated with fluoride to fight cavities and promote the development of strong enamel & healthy teeth.
Flossing is difficult for a lot of kids and floss sticks make the process a bit easier. Rather than wrapping floss around your fingers, floss sticks let you get in and out quickly!
Colgate Gel-Kam
Sale
Colgate Gel-Kam Fluoride
Helps protect against cavities
This is a fluoride preventive treatment gel, not a toothpaste
Builds increasing protection against painful sensitivity of the teeth to cold, heat, acids, sweets or contact
Safe and effective for hypersensitivity, caries control, and decalcification
To add another level of protection, swabbing your child's teeth with fluoridated Colgate Gel-Kam before bed can help you avoid cavities and extra trips to the dentist!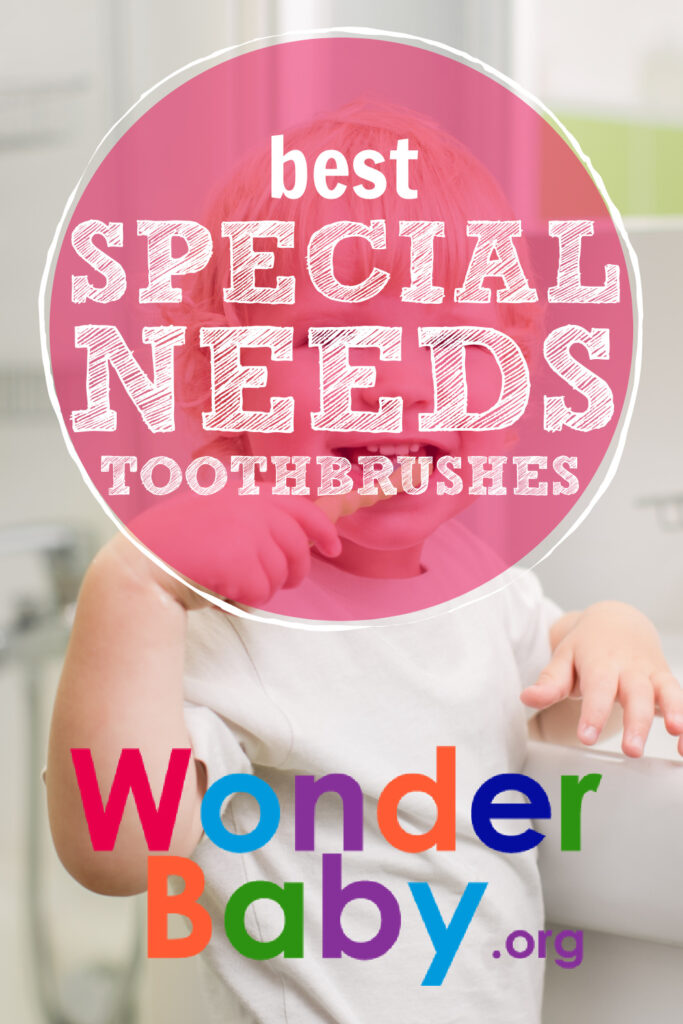 Related Posts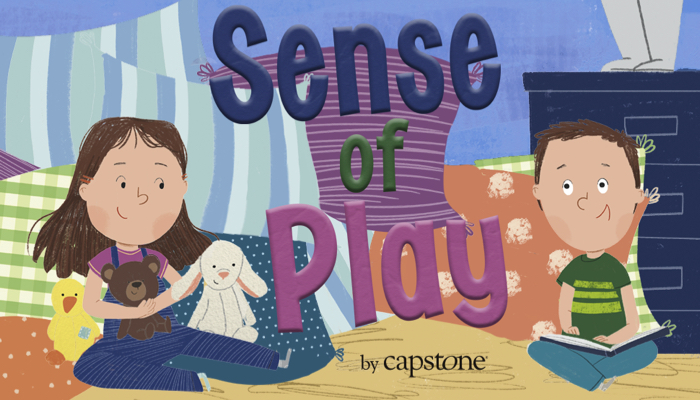 Braille and Literacy, Product Reviews, Visual Impairment
Dana Meachen Rau's book, Sense of Play, follows the adventures of Chip and Joy as they play. Chip is blind, but this doesn't get in the way of their play!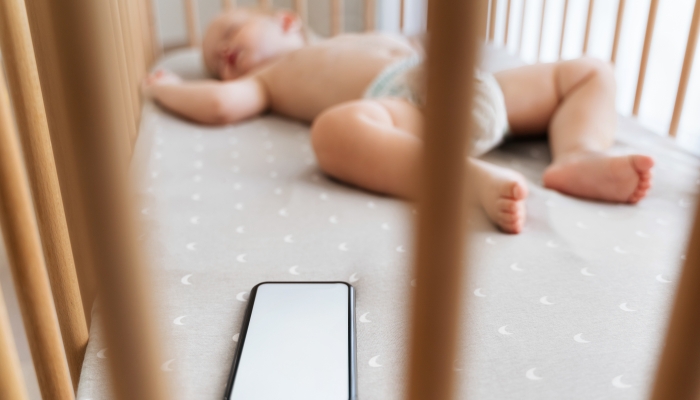 Product Reviews
Wondering whether white noise will help your little one sleep better? Here's our guide to the best baby sound machines to help your baby fall asleep soundly.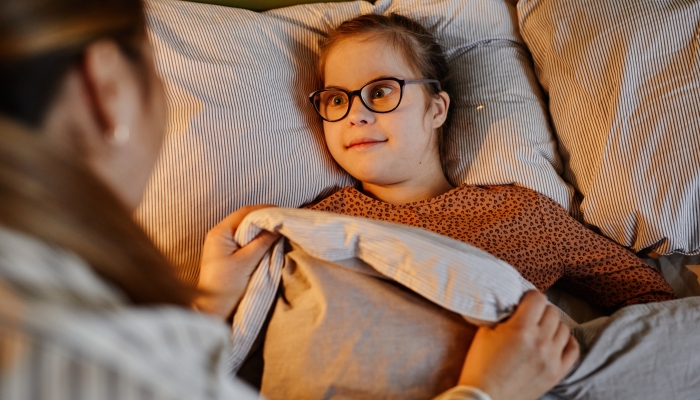 Product Reviews
Heard a lot about weighted blankets and lap pads and wondering how to choose one? Here's our guide to the ins and outs of finding the right weighted blanket.