The 5 Best Outdoor Pack 'N Plays and Playards of 2023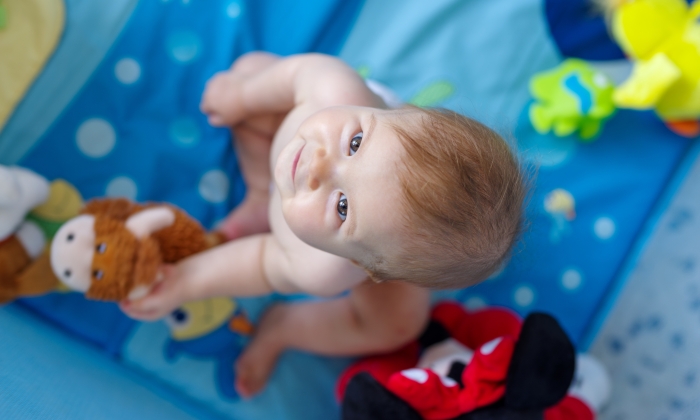 This post may contain affiliate links; please see our terms of use for details.
Outdoor pack 'n plays are made for the nature-loving family.
Consider recommended accessories like padding, sheets, and fans.
Choose a portable playard with features that fit your family's needs.
Regular playards aren't ideal for outdoor use.
Never leave your little one unattended in an outdoor playard.
Taking little ones on any outdoor adventure can be quite a task for even the most seasoned parent. After a while, it's nice to have a safe, clean place to put them down so you can catch a breather. That's where an outdoor pack 'n play saves the day!
A piece of baby gear no nature-loving family should do without, they maximize your time outdoors, offering plenty of play space, shade, and comfort. An easy travel accessory, you can bring them along on any outing or vacation effortlessly. A cinch to set up and easily broken down, you really couldn't ask for more!
Don't take another outdoor excursion wishing you'd invested in this extremely convenient piece of baby gear. Stick around and learn about the five best outdoor pack 'n plays and playards of 2023 and how they can work for you!
Best Choice
Best for Compact Fold
Best for Babies
Graco Pack 'n Play LiteTraveler LX Playard
Babymoov Premium Baby Dome
Best Choice
Best for Compact Fold
Graco Pack 'n Play LiteTraveler LX Playard
Best for Babies
Babymoov Premium Baby Dome
Our Choice: Pop 'n Go Baby Playpen
Pop 'n Go Baby Playpen
SAFETY FIRST – Your baby's safety is EVERYTHING. That's why our baby play yards are crafted with sturdy rails that secure with a safety lock, a breathable mesh for see-through visibility, and an UPF50+ UV canopy. Play time just got a lot more fun.
LARGE AND SPACIOUS – We don't like to toot our own horn, but this baby tent for beach use is HUGE at 59″ (W) x 48″ (H) – giving your little one plenty of room to crawl, romp, and roll for hours on end.
EASY ASSEMBLY AND PORTABILITY – Lightweight, compact, and simple to build. Assemble our play pen for babies and toddlers in seconds with the easy-to-follow instructions. When you're done, it fits right into the included travel bag.
ALL-IN-ONE – Whether you're busy in the kitchen, the garden, or even at the park, this baby play area is outdoor and indoor-friendly, for every occasion, under parental supervision. An essential travel pack n play for a busy parent on-the-go.
Pros

Cons

Pop open to click in place
Ground and sand stakes included
Slip-on canopy
Weighs just seven pounds
Extra safety lock
Spacious design

Locking mechanism is stiff
Must be staked down
Hands down, the best of the best in outdoor playards, the Pop 'n Go Baby Playpen has all the right features for any outdoor adventure. Simply pop, click, and secure to set it up, which is especially easy given it only weighs seven pounds! It's roomy enough to share with another baby or adult and has a slip-on, UV canopy for sun protection.
This company really took all measures to guarantee safety, the extra lock on top being our favorite feature. Even though the playard itself clicks into place, the lock ensures everything is secure. It also comes with different types of ground stakes, so your pack 'n play will stay put no matter the terrain.
Though you'd be hard-pressed to find many flaws in this playard, there are some minor details to consider. The locking mechanism can be a bit hard to lock into place until it's had time to loosen up. The use of stakes can also be considered a con since it's one extra step, though seeing as it's a safety measure, I think it gets a pass.
Material: Plastic | Maximum Weight Recommendation: 300 pounds | Dimensions: 59 x 48 inches
View on Amazon | View on Walmart.com | View on Target.com
Best for Compact Fold: Graco Pack 'n Play LiteTraveler LX Playard
Graco Pack 'n Play LiteTraveler LX Playard
Portable playard for use indoors and outside
Most compact folding outdoor playard (vs. the leading competitor)
Easy set-up and take-down within seconds with a one-step fold
Removable UV 50 canopy provides sun protection and shade for outdoor play
Pros

Cons

Most compact outdoor playard
Machine-washable fabric
Removable canopy
Lightweight feel
One-step set-up and fold down
Zipper clasp on the outside

No real cushioning
Canopy only covers half the playpen
Hands down the most compact outdoor playard of its kind, the Graco Pack 'n Play LiteTraveler LX has a lightweight feel that makes it the ideal choice for a travel pack 'n play. Its one-step setup and fold-down also make it seamless to handle, even with your hands full. The machine-washable fabric makes cleaning up messes a breeze too.
It comes with a half canopy to protect your baby from the sun, removable for times you might want to bring the playard inside. Thoughtfully designed, it has a special zipper clasp on the outside of the zippered activity door to prevent your baby, or even older siblings, from unzipping the door.
There are a few things you'll want to consider about this outdoor pack 'n play, though, the cushioning being first. It doesn't have a pad at the bottom, which may be uncomfortable for some babies. Also, the canopy is only a half canopy and doesn't cover the entire playard.
Material: Mesh | Maximum Weight Recommendation: 32 pounds | Dimensions: 50.5 x 50.5 x 27 inches
View on Amazon | View on Walmart.com | View on Target.com
Best for Babies: Babymoov Premium Baby Dome
Babymoov Premium Baby Dome
MULTIFUNCTIONAL: Playard, activity center and portable bassinet, gives baby the fun and comfort of home, while out at the beach, park or just the backyard. 100% polyester
ULTIMATE SAFETY AND COMFORT: The dome tent material has an anti-UV rating of 50+ keeping your child's skin protected from 99% of harmful UV-A and UV-B rays. The tent canopy blocks sand, wind and also features a mosquito net built for the outdoors.
EASY TO USE POP-UP SYSTEM: Canopy tent folds and unfolds in seconds. Portable and lightweight (2.75lbs), place the Babyni in its included carrying bag for easy transport when you and baby are on the go
3 TOYS INCLUDED: Baby will love to explore the infant toys and playmat that will provide entertainment and promote development.
Pros

Cons

Anti-UV
Extremely lightweight
Removable mattress
Built-in mosquito net
Hanging toys
Folds into a case with shoulder strap

Not for crawlers
Folding can be confusing
Built just for the younger babies, the Babymoov Premium Baby Dome gives infants everything they need to thrive outside. Made of an anti-UV material, it's rated at a 50+ which will keep your baby safe from 99% of dangerous UV rays. It's incredibly lightweight, too, which makes folding it away into its travel bag a simple task for any parent.
It also comes with a few extra features that are helpful, like hanging toys for entertainment. The padding can also be removed, as can the mosquito net, which adds a different level of protection in bug-prone environments.
It's important to remember this particular outdoor pack 'n play is really for younger babies, not crawlers, as they'll easily be able to get over the siding. It can be a little confusing to fold up, too, but there are videos you can watch to help with the process.
Material: 100 % Polyester | Dimensions: 37 x 37 x 24 inches
View on Amazon | View on Walmart.com | View on eBay.com
Best for Escape Artists: Pamo Babe Outdoor Playard
Sale
Pamo Babe Outdoor Playard
【Sturdy and safe】Made of high-quality materials, durable, safe and reliable. Meets all safety standards. Great for play with children under 35 inches tall.
【Compact Folding】It adopts a lightweight folding design, which is very convenient to fold and unfold, without any tools, you can unfold or fold the Playard in seconds, and it is also very easy to carry, the folded size is only 7″*7″*38″ .Easy to travel and carry on field outings.
【Sunshade cover】With an awning on the top, it is made of high-quality waterproof nylon fabric, which is very suitable for indoor and outdoor use, and the mesh side walls allow air circulation, so that the baby can play happily inside.
【Easy to clean】The cloth is made of high-quality material, and the nylon cloth is easy to wipe off any debris. No need to wash. Very easy to clean.
Pros

Cons

Water-resistant fabric
Attached storage bag
High-quality nylon
Two side safety locks
Large top opening
No side doors

Designed with cross bars
No floor padding
If you have a little escape artist on your hands, the Pamo Babe Outdoor Playard will give you peace of mind that they'll stay put! This outdoor playard doesn't have any side openings for them to manipulate, just one large top opening for easy access. It's also equipped with two side locking mechanisms for an added level of safety.
Made from high-quality nylon that's both easy to clean and water-resistant, you won't find yourself doing much tidying. There's also a transparent, attached storage bag that gives parents a place to put items (like extra toys) within arm's reach.
This outdoor pack 'n play is made with cross bars, though, a feature some parents aren't wild about since they're made of metal and easy for babies to bump their heads on. It doesn't come with padding either, so that's an aspect to consider.
Material: Mesh | Maximum Weight Recommendation: 33 pounds | Dimensions: 51 x 51 x 50 inches
View on Amazon | View on Walmart.com | View on eBay.com
Best for Size: Hiccapop XL Outdoor Baby Playpen
Hiccapop XL Outdoor Baby Playpen
LARGE PLAY AREA COMFORTABLY FITS MULTIPLE BABIES/TODDLERS | 2 XL doors unzip for easy access from either side of the pop up play yard and lock securely from the outside for ultimate safety so little fingers cannot open the doors from inside. Babies and toddlers love the added adventure of 2 doors where they can come and go freely. When you just want a portable play yard for baby, simply zip up the doors, engage the zipper safety locks, and let your child play safely in our play yard.
DOME WITH 5 SUNSHADES BLOCKS SUN FROM ANY DIRECTION | Reflective material protects your little one from the sun while keeping the pop up playpen PlayPod cool. Wind-proof safety locks ensure that the dome stays securely fastened and a luggage-grade zipper unzips for easy access to your baby from the top. Five sunshades drop down to protect sunlight sneaking in at any angle. The dome canopy folds up compactly in its own carry bag which fits conveniently in the PlayPod's luggage-grade carry bag.
INTELLIGENTLY DESIGNED FOR PEACE OF MIND | The PlayPod frame is designed WITHOUT DANGEROUS CROSSBARS, so you don't have to worry about your baby being harmed by the metal bars of traditional baby pens. Each leg of the frame is protected by padded fabric. The EXTRA THICK PADDED FLOOR is comfortable for playing & prevents dangerous falls. INDUSTRIAL GRADE HARDWARE holds frame securely in place. CHILD-PROOF SAFETY LEVERS prevent your little one from accidentally collapsing the baby play yard.
WHEN YOU REALLY NEED SOME "ME-TIME" | Working from home? Cooking dinner? Just trying to get yourself ready each morning? The hiccapop PlayPod is the ideal outdoor playpen for babies. Spacious, safe, and durable, you can rest easy as your baby develops his greatly needed independence but finally in a safe and ultra plush environment. Our baby outdoor playpen is wonderful for family trips to the park or when you simply want to read a book in the backyard.
Pros

Cons

XL sizing, 69" space
Two zipper doors
Dome with five sunshades
Extra thick pad
Easy setup
No cross beams

Locking mechanisms are tricky
Watch for zippers being opened
The Hiccapop XL Outdoor Baby Playpen is just what you need if you've got multiple kids to corral or just want an extra large space for one child to spread out. The two zipper doors make for an easy in and out with thick padding to ensure your little one is comfortable. The dome is also made of reflective material that'll keep your baby cool on the hottest of days; its wind-proof locks keep the dome in place, safely intact.
Its easy setup process means it'll be assembled in a matter of seconds, and its fast fold-up is just the same. The design was also made with child safety in mind as it doesn't include cross beams you'd usually see in other outdoor pack 'n plays, which are infamous for causing injuries.
For all its pros, it does have a few cons to keep in mind, mainly the locking mechanisms, as they can be tricky to snap in place. If you've got an escape artist, too, watch for the zippers. They are on the outside, but with some manipulation, they can be opened.
Material: Nylon, Metal | Maximum Weight Recommendation: 25 pounds | Dimensions: 69 x 63 x 30 inches
View on Amazon | View on Hiccapop.com | View on eBay.com
Recommended Accessories
You don't have to purchase these accessories, but they're definitely items you should consider if you plan to use your outdoor pack 'n play often.
Padding: Some outdoor pack 'n plays come with a layer of padding for comfort, and some sell it separately. It may be worth investing in if you plan to use it as a sleep space, not just an outdoor playpen.
Sheets: Keeping some sheets on hand for the padding will save you the hassle of having to wash or treat any accidents on the padding itself. Extras will allow you to replace them immediately too.
Fan: Depending on where you live, the heat can affect your little one even if your outdoor pack 'n play is in the shade. A rechargeable or battery-operated fan can fix this problem at a reasonable price. Stroller fans work perfectly with pack 'n plays too.
Do You Need an Outdoor Pack 'N Play?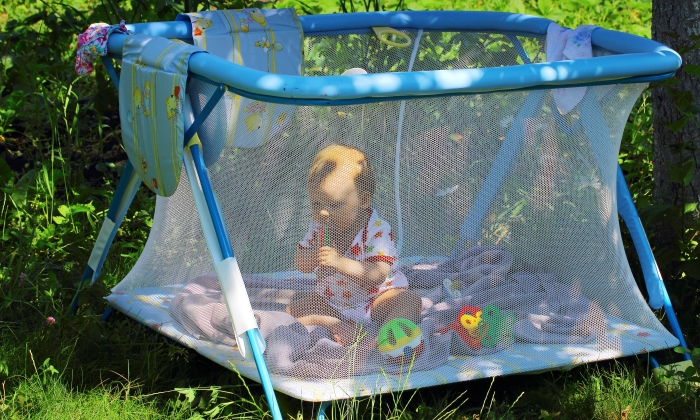 Whether or not you need an outdoor pack 'n play really hinges on how much time your family spends outdoors. If you're reading this, my guess is it's probably a worthy investment for your family. Some parents question if they even need to purchase an outdoor pack 'n play when they have a regular one.
There are several notable differences between the two, though. For starters, regular pack 'n plays tend to be more clunky and harder to move, even ones that claim to be compact. A regular pack 'n play also doesn't come with a canopy for shade which is essential for little ones spending lengthy amounts of time outdoors.
Outdoor pack 'n plays are equipped with more mesh too, which means more breathability. All in all, they've got enough standout features to make it an ideal purchase for families who love the outdoors.
These pack 'n plays aren't just useful for outdoor play, though. You can put your little one down to sleep in them as well or use them as a changing station when the need arises. With their lightweight design and versatility, take outdoor pack 'n plays with you wherever you go!
How to Choose an Outdoor Pack 'N Play that Suits Your Needs
In order to pick the best pack 'n play for your outdoor needs, here are some helpful elements to keep in mind when making your purchase:
Overall Size: Some of these playards are far bigger than others. If you need a play space for more than one child, you'll want to pick a bigger size.
Ease of Use: How easy is it to put up and take down? Is the canopy simple to remove? Does it have a travel bag? All great questions to remember.
Cleaning Process: See if it has removable or machine-washable pieces. Some are just spot clean only, which works for some families, but not all.
Level of Padding: Not every playard for outdoor use comes with a mattress or padded flooring. Some kids might need padding to feel more comfortable.
Canopy Inclusion: The majority of outdoor pack 'n plays include a canopy for sun protection but not all of them. For sensitive skin, it's worth the investment.
Number of Openings: Do you want your baby to have a side door to go in and out on their own, or would you prefer no access on the bottom?
Playard Design: Can your playard have cross beams? Do you prefer airy mesh sides or solid material? Consider how it's constructed as a whole.
Cost vs. Use: There's an outdoor playard to fit any budget. It's a good idea to consider how much you'll use it to determine the caliber of portable playard you want to invest in.
FAQs
Can I use a regular pack 'n play outdoors?
You can definitely use your regular pack 'n play outdoors, but you'll quickly find out why most parents opt for one that's made specifically for the outdoors. Regular pack 'n plays aren't lightweight or easy to carry. They usually don't offer any sort of shade or easy cleaning method like that of the outdoor pack ' plays.
Can an outdoor pack 'n play withstand different weather conditions, such as rain and wind?
I'm sure there are some that aren't, but for the most part, you'll find that outdoor pack 'n plays are made with the elements in mind. So long as it's made with waterproof materials, your outdoor playard can absolutely withstand the rain. It's a good idea to be sure you dry all metal and plastic pieces upon bringing them in, though. You don't want those pieces eroding if they stay wet.
The fabric pieces are generally made of nylons and fast-drying fabrics (like the mesh sides), so those should be fine. As far as wind is concerned, if you use the stakes provided by most outdoor pack 'n plays (or just buy some of your own) it will be able to withstand normal levels of wind.
Is it safe to leave my child unattended in an outdoor pack 'n play?
While each portable playard on the market has likely undergone testing to meet the appropriate safety standards, that doesn't mean they're entirely safe. You should never leave your child unattended when they're using it as a play area. Stay in the same room or area where you can keep an eye on them.
Related Posts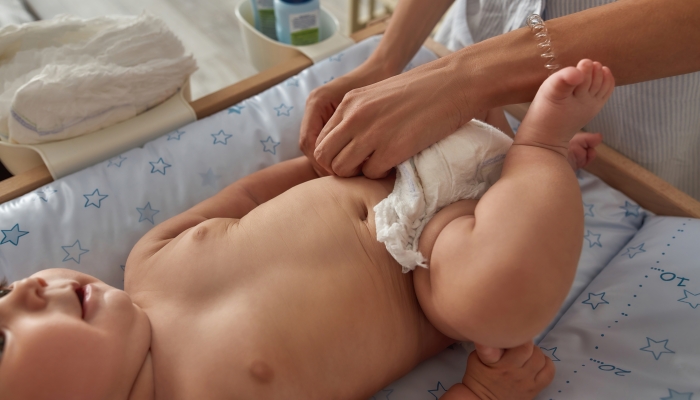 Product Reviews
Pull-ups with velcro sides make potty training easy! We've done the research and found the best ones for your little one.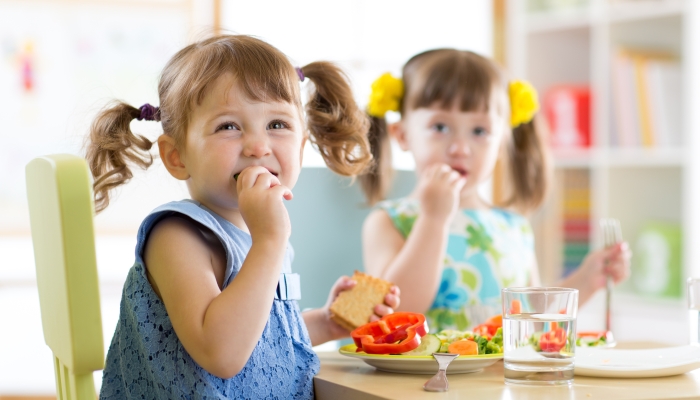 Product Reviews
There are lots of snacks you can feel good about giving your kids. Start with this solid selection of organic snacks for kids (and parents) to get you started!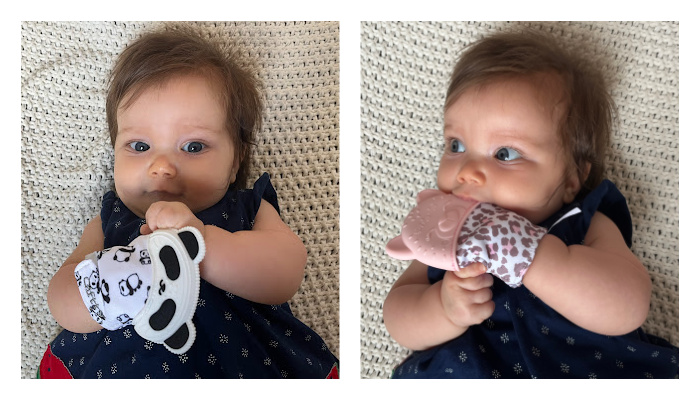 Product Reviews
Looking for the best teething mittens for your baby? Here are our top picks, which are sure to delight your little one and soothe their sore gums!