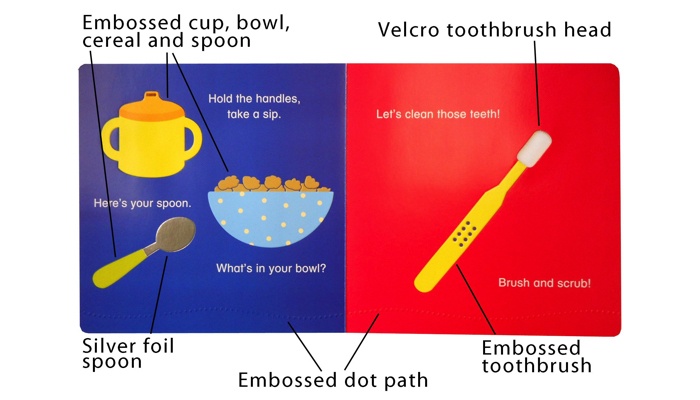 This contest has now ended and the winner has been contacted. Congratulations to the winner and thank you to everyone for entering!
Child's Play, the creators of the fabulous tactile book Off to the Park (you can read more about Off to the Park here), have just added TWO new titles to their accessible collection: Getting Ready and Off to the Beach.
Just like Off to the Park, these two new books were designed to be fun and welcoming early-reader books for all children. The illustrations are high-contrast for kids with low vision, the storylines are easy to follow and the accompanying tactile graphics are interesting and add a really nice sensory component for kids who can't see the pictures.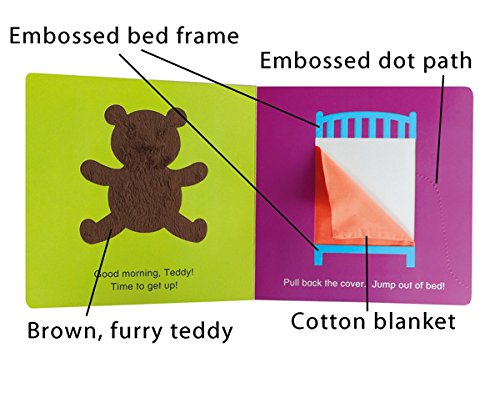 In Getting Ready, you follow a simple narrative of getting out of bed and getting ready for the day. A raised dotted line pulls you through each page helping children find each of the touchable objects on the page. And the objects are much more interactive than your regular touch-and-feel book, with a bed with a removable blanket, a jacket with a zipper you can zip, a door that opens at the end and much more.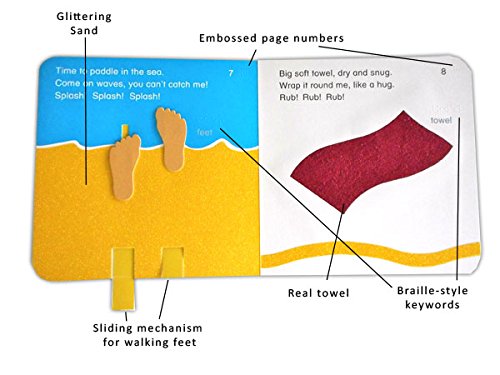 Off to the Beach increases the level of the narrative a bit. In this book you learn about all the things you can do at the beach. Each page includes a page number provided in both print and braille and at least one of the primary images on the page also includes a braille caption. The images again are high-contrast and tactile (I especially love the rough sand) and they even include some movable objects as well!
And as with Off to the Park, the last page of Off to the Beach ends with a scratch and sniff surprise!
Would you like to win a free copy of all three books for your child? We're giving away a set of Off to the Park, Getting Ready and Off to the Beach. Entering this giveaway is easy. Simply use the widget below to enter. We'll be accepting entries until January 19th, 2017. Good luck!
Can't wait to see if you've won? Child's Play is offering 50% off all their books to WonderBaby.org readers until the end of January! Just use code WONDERBABY when checking out.
Entering your email in this giveaway will also add you to the Child's Play email list.
You may receive email notifications from Child's Play in the future.
Related Posts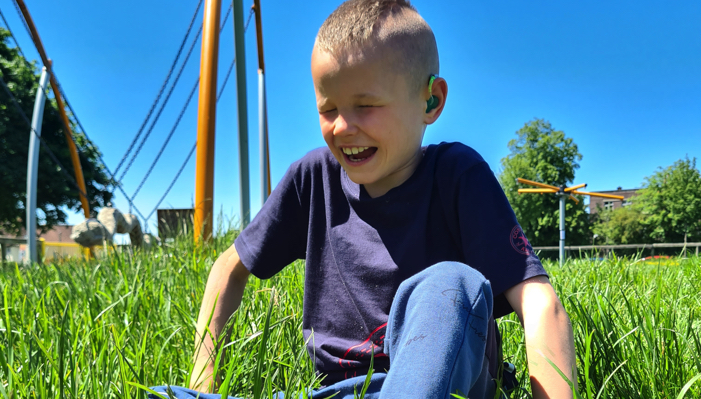 Giveaways
Find out how one mother turned her grief and search for support into a best selling book and an online community.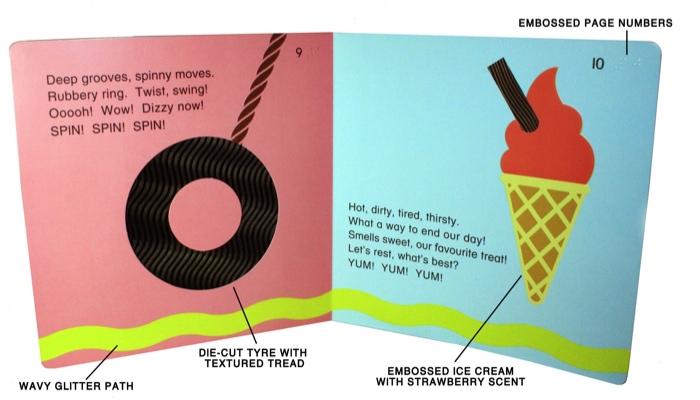 Giveaways
Enter to win the touch-and-feel book Off to the Park! This book was designed specifically for children who are blind or have low vision. Contest ends March 2nd 2016.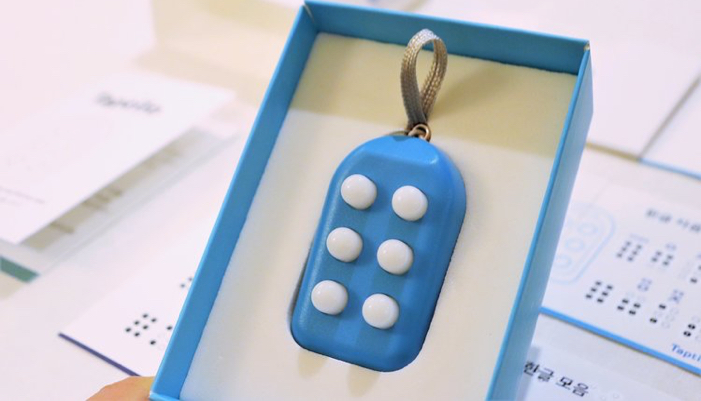 Giveaways
Enter to win a braille starter kit. Each kit comes with one braille block keychain and a set of braille learning materials in both print and braille.