17 Healthy Toddler Meal Ideas That Taste Great Too!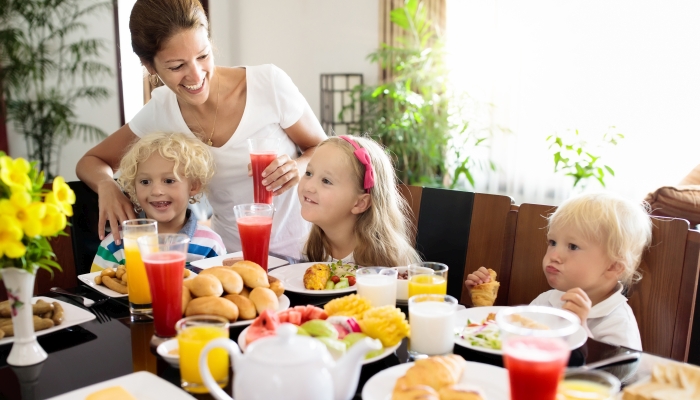 A healthy toddler meal should include a variety of colors and food groups.
One easy way to avoid unhealthy food is to do most of your grocery shopping on the outer aisles of the store, where most whole foods are.
Children ages 1 to 3 need about 40 calories for every inch of height.
With each of my children, I've always been thrilled about the foods they'll eat as babies. Fruits and vegetables like avocados, peaches, broccoli, and squash were always favorites. I was convinced that each child would continue to be a fantastic eater with a broad palate.
Then they became toddlers. Every one of them turned into a food critic at around 2 years old. Suddenly avocado was the enemy and sweet potato was only useful for dropping on the floor.
Toddlers are not easy to please with food. Vegetables are often left on their plate and protein is barely consumed. So what do you feed a picky toddler for mealtimes?
If you're struggling with toddler meal ideas, we've got you covered. These healthy toddler meal ideas will please even your pickiest eaters.
What Makes a Good Toddler Meal?
Ask a toddler this question and they'll likely reply, "Goldfish crackers and cookies." But as parents, we know their growing bodies need more than empty carbohydrates and sugar.
A healthy toddler meal should include a variety of colors and food groups. The foods they eat should provide nutrients and necessary building blocks for strong bodies.
Let's look at what foods are the healthiest to include in toddler meals.
What foods are healthy for toddlers?
According to the American Academy of Pediatrics, the best foods for toddlers come from one of 4 food groups that provide maximum nutrition. These groups include proteins, dairy, fresh veggies and fruits, and grains. Within these groups, there are healthier options than others.
Here are some examples of healthy foods for each category:
Proteins: Eggs, fish, beef, chicken, nuts, seeds
Dairy: Cheese, yogurt, milk
Fruits and Vegetables: Any fresh produce
Grains: Whole grain bread and crackers, oatmeal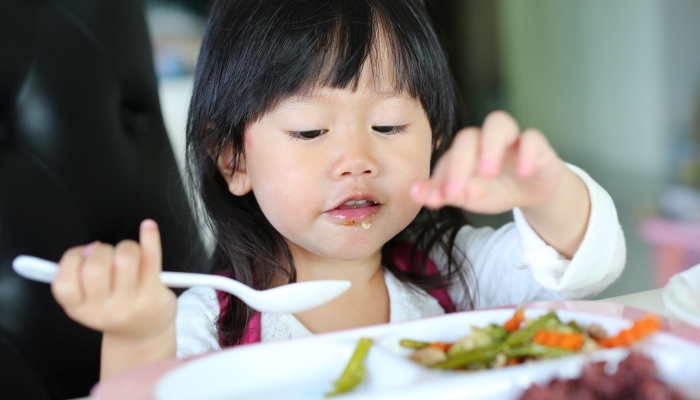 What foods are unhealthy for toddlers?
Unhealthy foods don't provide any nutrients for your child's growing body. These foods might also be high in sugar, calories, and food additives.
One easy way to avoid unhealthy food is to do most of your grocery shopping on the outer aisles of the store. Most inside aisles include chips, cookies, cereals, and crackers that may have added sugar and no nutritional value. The outer aisles often contain whole foods that don't have additives.
In a 2018 policy statement published in Pediatrics by The American Academy of Pediatrics, written by Leonardo Trasande, MD; Rachel M. Shaffer, MPH; Sheela Sathyanarayana, MD, and the Council on Environmental Health, titled "Food Additives and Child Health," it was stated that over 10,000 chemicals are allowed in our food and food containers in the United States.
The authors expressed concern about the effects of these chemicals on children since kids "have higher relative exposures compared with adults, their metabolic systems are still developing, and key organ systems are undergoing substantial changes and maturation that are vulnerable to disruptions."
To choose healthy food for toddler meals, check the labels of what you purchase. Look for whole food ingredients that you recognize and can pronounce.
How much should a toddler eat every meal?
Children ages 1 to 3 need about 40 calories for every inch of height. You can easily determine how many calories your toddler should have each meal by using this calculation:
Toddler height in inches x 40 = Total daily calories
Total daily calories ÷ Number of meals per day = Calories per meal
5 Breakfast Meal Ideas for Toddlers
Breakfast is one of the most important meals of the day. Try these easy toddler meals for a healthy start to the day.
Scrambled Eggs with Toast and Fruit
Look for whole-grain bread to avoid white flours that provide little nutrition. The eggs will keep your little one full and the fruit is a great source of fiber.
Apples and Nut Butter
We love this breakfast idea for mornings when we need to get out the door quickly. Thinly sliced apples with a dab of nut butter will give your child the protein they need for the day ahead.
Avocado Toast and Raspberries
If your toddler hasn't written off avocados, a piece of whole-wheat toast with avocados will provide healthy fats for their brain. Raspberries add such a delightful pop of color to toddler meal ideas.
Oatmeal with Blueberries
Oatmeal is a filling whole-grain choice that keeps my kids satisfied until lunchtime. We add fresh fruit, butter for a healthy fat, and a touch of a natural sweetener like maple syrup or honey.
Yogurt with Granola and Fruit
Try to buy plain yogurt to avoid unnecessary sugar and add in your own natural sweetener instead. When you add in fresh fruit and a sprinkle of granola, it makes a delicious treat.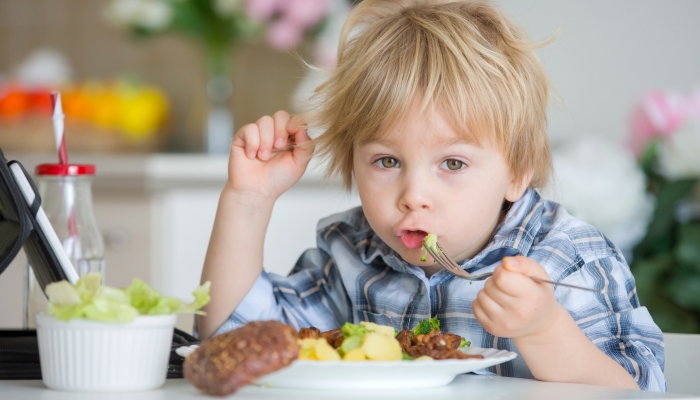 6 Lunch Meal Ideas for Toddlers
Lunchtime doesn't have to be boring. We change up our lunch routines with these simple lunch ideas for toddlers.
Hard Boiled Egg with Chopped Broccoli and Pasta
If you cook pasta for dinner one night, save the leftovers for lunch the next day. This makes an easy meal when you pair it with a protein like eggs and extra veggies. Hard-boiled eggs are one of our favorite protein snacks for kids.
Grilled Cheese with Sliced Apples and Snap Peas
Use whole-grain bread on the grilled cheese for optimum nutrition. Serve the snap peas with salad dressing for dipping.
Hot Dogs with Mandarin Oranges and Cucumber Slices
Choose nitrate-free hot dogs to avoid harmful food additives. Serve alongside a mandarin orange cup and sliced veggies to round out the meal.
Cheese Quesadilla with Blueberries
A whole-wheat tortilla with shredded cheese is a great source of protein and grains. My kids love to dip their quesadillas in mild salsa which adds in tomatoes.
Baked Chicken with Sweet Potato and Strawberries
This is another leftover win in our house. I'll reheat baked chicken from the night before, serve it with a bbq sauce for dipping, and bake or steam sweet potatoes to go with it.
Chicken Nuggets with Green Beans and Apple Sauce
We buy chicken nuggets with no additives and unsweetened apple sauce to get the most nutrition out of this easy meal idea. I also steam the green beans so they aren't a choking hazard.
6 Dinner Meal Ideas for Toddlers
Toddler dinner ideas don't have to be difficult. These dinner ideas will work for the whole family.
Shredded Chicken with Brown Rice and Broccoli
We often grab a rotisserie chicken from the grocery store on busy dinner nights. I like to shred the chicken and serve it alongside simple sides like brown rice with butter and steamed broccoli.
Ground Beef and Bell Pepper Skillet
Try this toddler dinner idea to sneak some extra vegetables into your toddler's meal. Make a cheesy skillet with ground beef, onion, garlic, a can of diced tomatoes, Italian seasoning, and cheese. It also makes a great family meal in one dish.
Hamburgers and Sweet Potato Fries
On hamburger night, we make small ground beef patties for the little ones in our house. I'll also slice up sweet potatoes, toss them in olive oil and salt, and bake them on a sheet pan for simple sweet potato fries.
Baked Chicken with Corn and Mashed Potatoes
We like to season chicken with salt, pepper, and garlic and bake it for easy toddler meals. Steam a bag of frozen corn, or other frozen veggies, and whip up some mashed potatoes for a healthy toddler dinner idea.
Pasta with Red Sauce and Shredded Cheese
Throw whole wheat, cooked pasta in with a sugar-free variety of red tomato sauce, and top with shredded cheese. This toddler dinner includes whole grains, dairy, protein, and vegetables.
Baked Potato Bar
My little ones love potatoes. On quick dinner nights, I'll place baked potatoes, sour cream, cheese, low-sugar baked beans, and other toppings on the table. Toddlers love the independence of picking their own toppings for their potatoes.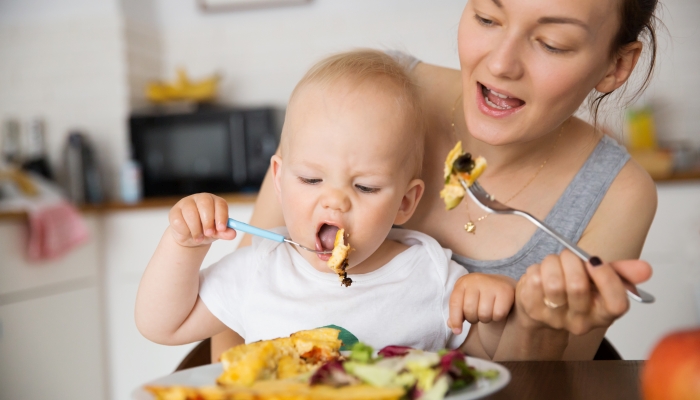 Tips to Make Sure That Your Toddler Eats a Healthy and Well-Balanced Meal
Though you might set out with great intentions of your toddler remaining a great eater, sometimes a strong-willed toddler will decide otherwise. Don't be discouraged if your little one starts refusing your toddler dinner ideas. There are a few ways you can encourage your child to eat a well-balanced meal:
Offer foods from each food group throughout the day.
Try and include healthy foods in a variety of colors on each plate.
Create a healthy food chart and celebrate each time your child eats something new
Don't give up. Even if your child refuses certain foods, keep trying them. Their taste buds change as they grow.
FAQs
Is it okay for a toddler to skip a meal?
If your toddler refuses to eat at mealtimes, that's okay. Their body will tell them when it's time to eat. Just offer healthy snacks until the next mealtime to keep them from having a hunger meltdown.
I like to use toddler snack cups so my kids can snack as they play around the house. Sometimes toddlers are just so interested in what they're playing with, they don't want to stop to eat.
If you are concerned that your toddler isn't eating enough, talk to your child's pediatrician. In some cases, feeding therapy is necessary to help overcome obstacles that limit eating. 
Should you force a toddler to eat at mealtimes?
We know that a toddler who won't eat can be worrisome. However, parents should never force their toddlers to eat at mealtimes. Doing this can cause children to have a negative reaction to mealtimes.
Toddlers eat according to what their bodies need. For example, if they're going through a growth spurt, you may notice they're eating more than usual.
What foods should be avoided?
When parents begin feeding solid food to their children, they're often excited to introduce healthy foods. Many parents who practice baby-led weaning will add a variety of fruits and vegetables onto their children's plates. Unfortunately, many healthy foods are also choking hazards.
Parents should use caution when creating dinner or lunch ideas for 1-year-olds or toddlers. The AAP warns that several solid foods are choking hazards for toddlers. These foods include:
Popcorn
Hot dogs (unless cut into quarters)
Nuts
Chunks of peanut butter
Raw carrots, celery, and green beans
Whole grapes
Seeds and nuts
Large chunks of food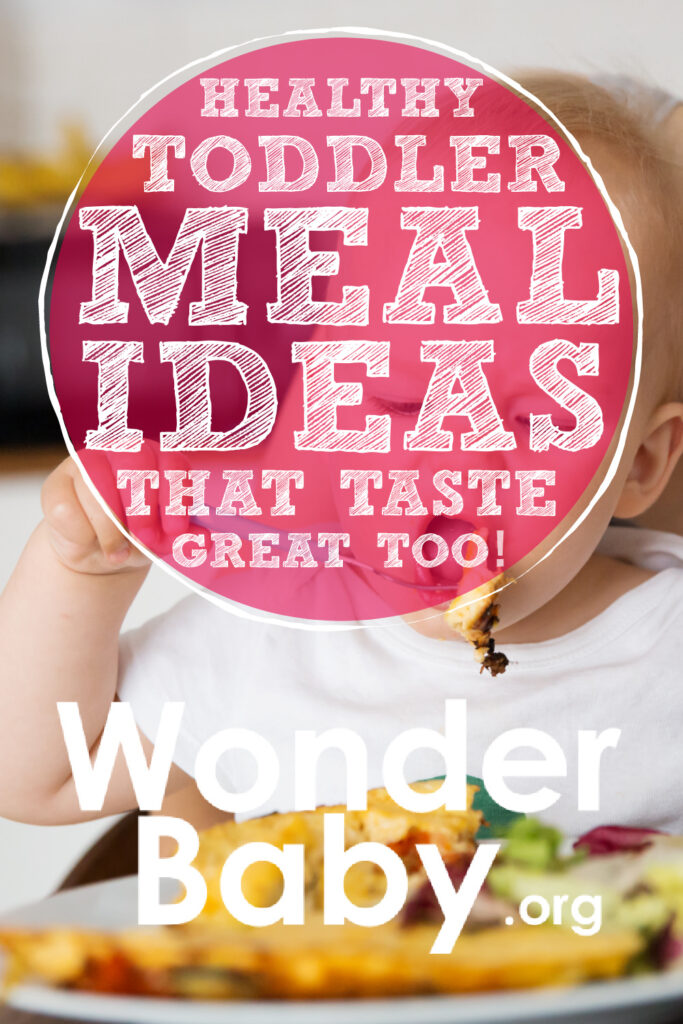 Related Posts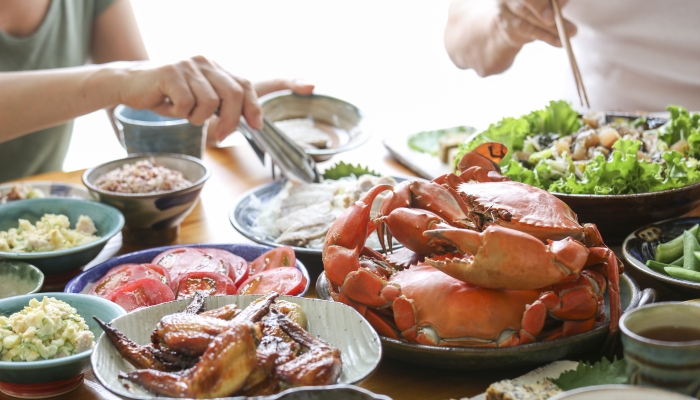 Feeding and Eating
A variety of unexpected foods and environmental substances can trigger an allergic reaction through cross-reactivity to food proteins.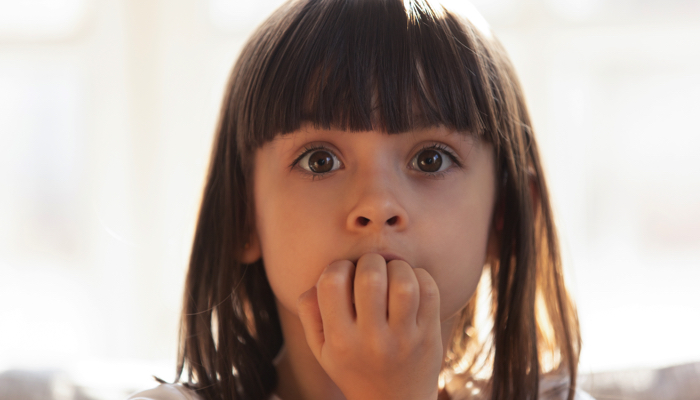 Feeding and Eating
Ongoing physical preparations and speaking openly about anxiety can ease the transition from diagnosis to living well with a food allergy.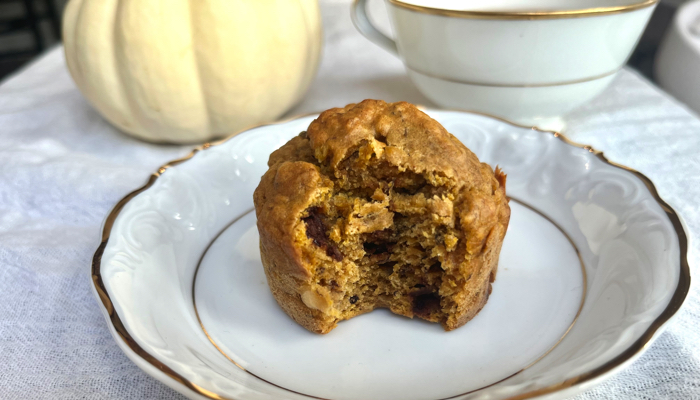 Feeding and Eating
A healthy after-school snack or treat, these banana pumpkin chocolate chip muffins are sure to be a hit! Make them with your kids for a fun fall activity.