8 Organic Baby Snacks Every Parent Should Know About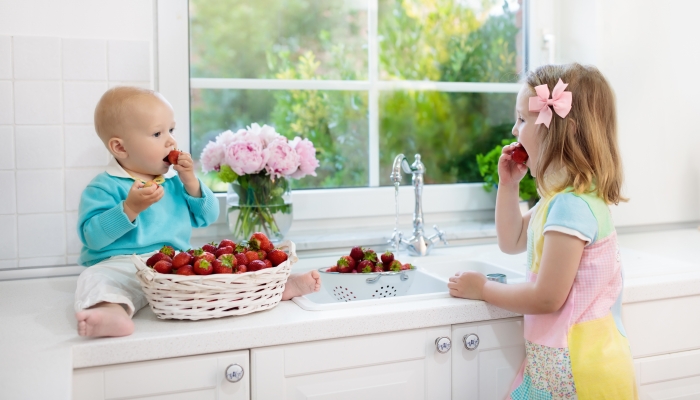 This post may contain affiliate links; please see our terms of use for details.
You should wait until your baby is six months old and showing signs of readiness before introducing solid foods.
You should offer your baby food every two to three hours throughout the day.
Organic snacks are free from chemical fertilizers and preservatives.
Organic food doesn't have to be expensive, and there are plenty of affordable options for organic baby food.
Weaning is one of the most exciting stages of babyhood. It's lovely watching your baby explore and taste new foods and seeing the hilarious faces they pull when they try something new. Admittedly, it's less fun clearing up the highchair after, but the less said about that, the better.
Once you have introduced your baby to solid foods, you'll want to take snacks with you whenever you leave the house. Organic baby snacks are perfect for when you're out and about. Packaged baby snacks are easy and convenient to carry with you, and mess is usually kept to a minimum.
The baby food market is much bigger than it used to be, with plenty of companies competing for your hard-earned dollars. So how can you know which snacks are best for your baby and which offer the most nutritional value? Luckily, most of that information is displayed on the packaging, so you can make an informed choice when choosing organic baby food.
When Can You Start Giving Your Baby Snacks?
The American Academy of Pediatrics (AAP) recommends waiting until your baby is six months old before introducing solid foods. In addition, the AAP advises parents to look for signs of weaning readiness before offering solid foods; these signs include:
Being able to hold their head up.
Opening their mouth when food comes their way.
Being able to move food from a spoon into their mouth (younger babies have a tongue thrust reflex which should prevent food from reaching the back of their throat)
Their growth. Generally, a healthy baby should double their birth weight before they are ready to wean.
Introducing solids to your baby is a gradual process, so you won't need to offer baby snacks immediately. It will take your baby a while to master the art of eating, and mealtimes may feel more like playtimes at first. By the time your child reaches toddlerhood, they will be enjoying plenty of toddler snacks each day.
Once your baby is eating properly at mealtimes (Yes, smearing some of the avocado on your head counts as eating correctly when you're a baby.) and they're up to three mealtimes a day, it may be time to introduce snacktimes to their daily routine.
What Is the Best Time of the Day to Give Your Baby Snacks?
If you're starting your weaning journey, you probably want to know when is the best time to eat. You should feed your baby every two to three hours throughout the day. This means your baby will enjoy three mealtimes and a couple of snacktimes each day.
The precise timing of these snacks will depend upon your family's routine. For example, a baby who rises early will likely eat all their meals earlier than a child who loves a lie-in.
You might want to consider your baby's activities when deciding when to offer a snack. For example, if you are about to attend a baby group, it might be wise to offer your baby a bit to eat before it starts. A hungry, grumpy baby is unlikely to enjoy the baby group.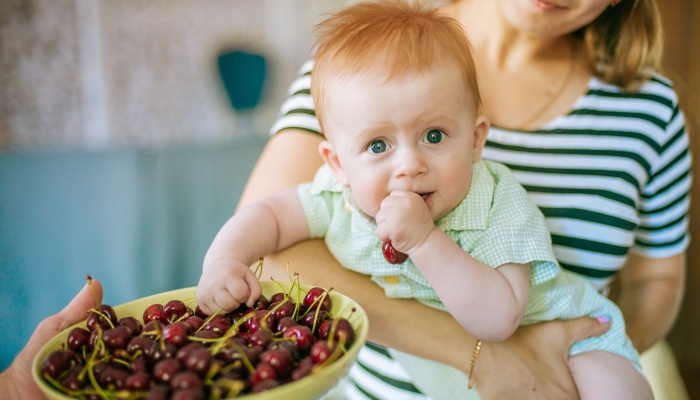 What Can You Give Your Baby for Snacks?
Your daily routine will likely influence the snacks you choose to feed your baby. For example, if you are at home, it's easy to chop up a fresh avocado so your baby can explore finger foods as a snack is easy. If you're out of the house, however, you may prefer to offer a less messy food item for your baby's mid-morning snack.
There are many snack options on the market; your baby certainly won't be short of choice. However, you will want to ensure you offer your baby a variety of food types throughout the week.
Try to see snack time as another opportunity to give your baby some vitamins and minerals. There's no reason why you can't use snack time as another opportunity to introduce your baby to simply fruits and vegetables.
It helps to consider your baby's diet over a week rather than considering each food on its own merit. Over the course of a week, ensure you offer your child a good variety of food types to help them reach the nutritional targets for their age group. Your baby's diet doesn't need to be perfect but ensure they are getting a good mix of foods each week.
Why Are Organic Snacks Better for Babies?
The term organic refers to how food is grown. For example, organic baby food contains no fertilizers, no pesticides, and has not been artificially genetically altered in any way.
A Stanford University study published in the Annals of Internal Medicine found that organic food was not more nutritious but contained fewer pesticides and chemicals than non-organic food.
Many families choose to purchase organic food because of the environmental benefits of organic food production. In addition, it is much kinder to the planet to produce crops without chemical pesticides and fertilizers.
How Can You Tell if a Baby Snack Is Really Organic?
Look for the green-and-white USDA Organic seal on packaged organics. To achieve certification, these products must contain at least 95 percent organically produced ingredients. Products that say "made with organic ingredients" must contain at least 70 percent organic ingredients.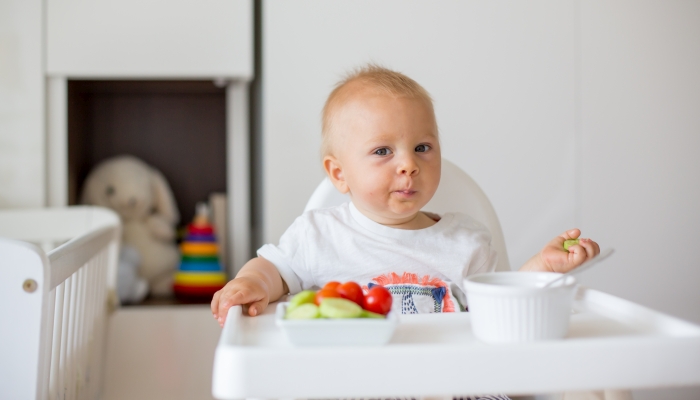 8 Healthy and Organic Baby Snacks for Your Little One
Here are some of the best organic baby snacks we've found for your little one to try:
1. Organic Fruits and Vegetables
If you're looking for the perfect healthy snack for your baby, you can't go wrong with fresh fruits and vegetables. Organic fresh fruits and veggies contain plenty of vitamins, minerals, and other nutrients and are a great source of fiber.
To serve a vegetable at snack time, steam or boil it until it is soft enough to mash with a fork. For raw fruits and vegetables, you need to cut them to a safe size. For example, you must slice cherry tomatoes and grapes into quarters lengthways to prevent them from getting stuck on the way down.
2. Cerebelly Organic Baby Food Pouches
Cerebelly Baby Food Pouches are perfect for when you're out of the house. These pouches offer plenty of nutritional benefits without the hassle of having to prepare and cook food.
Cerebelly is the brainchild of a neurosurgeon. (Who better to take care of your baby's brain?) Cerebelly foods focus on ingredients to boost brain development and ensure your baby's brain gets all the right nutrients during this critical growth stage.
Did you know your baby's brain is 80 percent developed by their third birthday? Cerebelly pouches are specially formulated to encourage healthy brain development. Each pouch contains 16 brain-supporting nutrients. In addition, Cerebelly foods are organic, non-GMO, and BPA-free.
3. Serenity Kids Grain-Free Puffs
Serenity Kids Grain-Free Puffs are made from cassava, a complex carb naturally high in vitamins and antioxidants. The savory puffs are available in a variety of flavors, including broccoli and spinach, carrot and beet, and pumpkin and cinnamon.
These gluten-free puffs contain bone broth for added protein. Serenity Kids grain-free puffs are suitable for crawling babies.
4. Happy Baby Organic Yogis
Happy Baby Organic Yogis are made with wholesome yogurt and organic fruit. The yogis melt in your baby's mouth, making them an ideal snack. Suitable for crawling babies, Happy Baby Organic Yogis will help hone your child's fine motor skills.
Happy Baby is a company on a mission. They create products that will positively impact health and encourage good eating habits for life. In addition, Happy Baby hopes to bring organic baby food to the mainstream through affordable pricing.
5. Awsum Snacks Quinoa Puffs
Awsum Snacks Quinoa Puffs are high in fiber, making them a great on-the-go snack for younger kids. The ingredients are certified organic, Kosher, non-GMO, and gluten-free. The quinoa puffs contain no artificial flavors, resulting in a gentle flavor your baby will love.
Awsum Snacks Quinoa Puffs are convenient snacks for when you're on the go. The quinoa puffs come in a variety of flavors, including spinach-beet, banana and blueberry, and carrot and raspberry. Order the variety pack so your baby can sample them all!
6. Gerber Snacks for Baby Teether Wheels
Gerber is a household name when it comes to baby food. These Gerber Snacks for Baby Teether Wheels are tasty puffs with fruit flavor are the perfect snack to soothe teething gums. The fun wagon wheel shape is easy for your baby to grab and hold, so they can learn to self-feed.
Gerber Snacks for Baby Teether Wheels are a good source of iron, zinc, and Vitamin E. In addition, each serving contains two grams of whole grains, making them an excellent choice for your baby. Teether wheels are suitable for crawling babies and above.
7. Amara Organic Smoothie Melts
Amara Organic Smoothie Melts are a wonderful, nutritional snack for your baby. These nutritious baby snacks are 100% organic and non-GMO. The smoothie melts are free from added sugar or fillers and keep tiny tummies full without the sugar crash.
Smoothie melts are perfectly sized for little hands, so your baby can build independence by learning to self-feed. Made from whole fruits and veggies, Amara Organic Smoothie Melts are plant-rich snacks for your little one. The smoothie melts come in a resealable bag, so they're perfect for taking out and about.
8. White Leaf Provisions' Biodynamic and Organic Baby Food Pouches
White Leaf Provisions' Biodynamic and Organic Baby Food Pouches are regeneratively farmed, organic, and GMO-free. As a result, they are an ideal, convenient, and nutrient-rich snack for your baby.
White Leaf only sources fruit, vegetables, and grains grown using biodynamic farming techniques, so you can be sure the planet and soil health were prioritized during the production process.
White Leaf baby food is grown without chemical pesticides, fertilizers, or herbicides. They are certified organic, Kosher, and contain no added sugar or salt. Flavors include carrot and sweet potato, peach and oat, and pumpkin and nectarine.
Are Snacks Necessary For Babies?
Yes, your baby will need to snack throughout the day. Babies should eat every two to three hours, which means two snack times during the day. These snacks, however, can be whatever you like. They don't need to be pre-packaged commercial baby snacks like some of those listed above.
Instead, you can serve simple fruits and veggies prepared at home for every snack if you like. However, you will need to consider the convenience, time, and cost. Though it is cheaper to prepare fresh veggies at home, there are times when convenience will be the most crucial factor.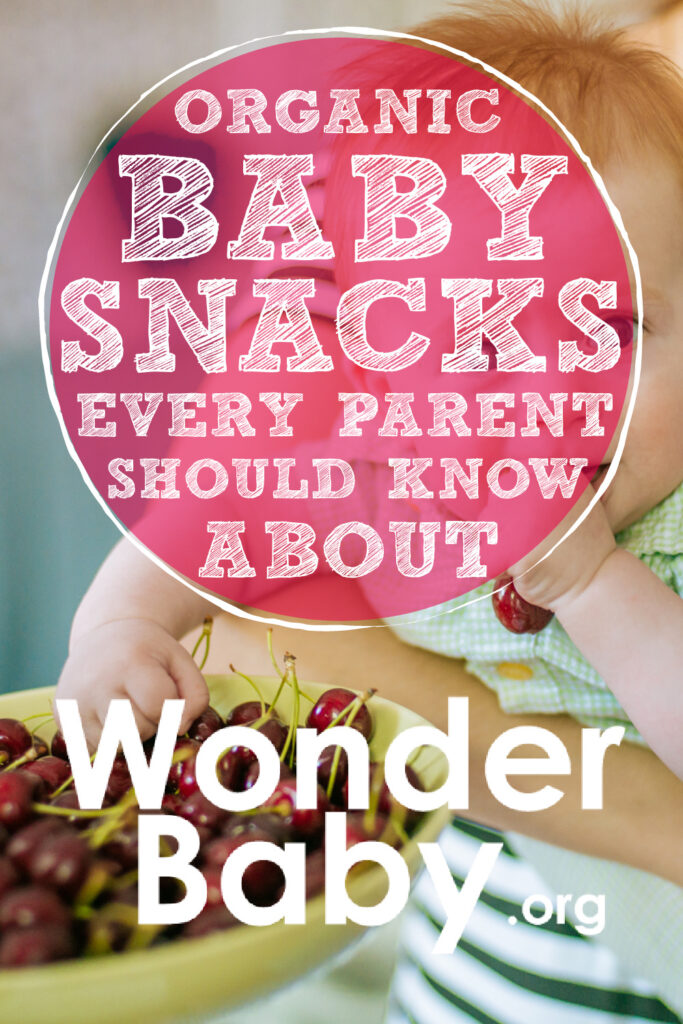 Related Posts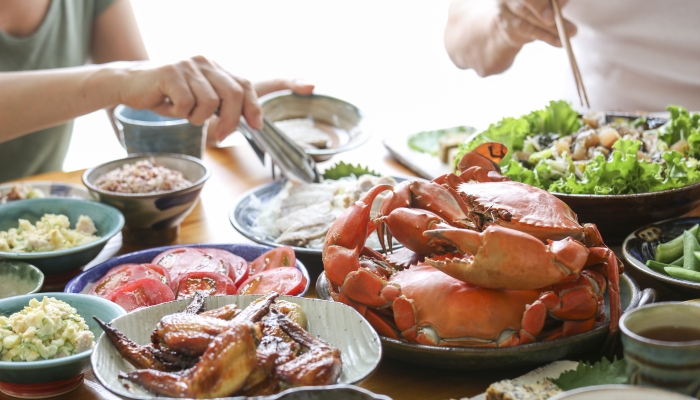 Feeding and Eating
A variety of unexpected foods and environmental substances can trigger an allergic reaction through cross-reactivity to food proteins.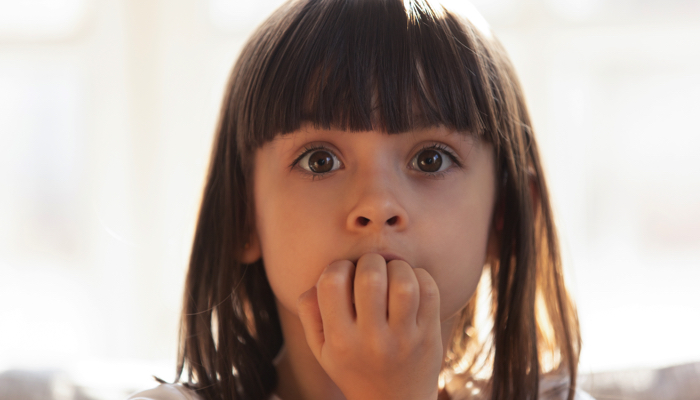 Feeding and Eating
Ongoing physical preparations and speaking openly about anxiety can ease the transition from diagnosis to living well with a food allergy.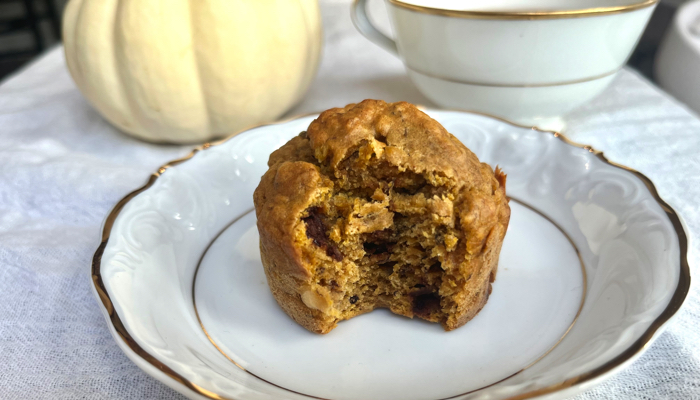 Feeding and Eating
A healthy after-school snack or treat, these banana pumpkin chocolate chip muffins are sure to be a hit! Make them with your kids for a fun fall activity.