7 Best Toddler Subscription Boxes of 2023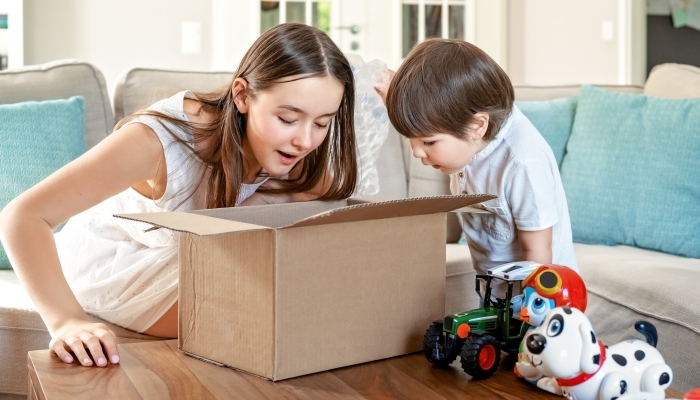 This post may contain affiliate links; please see our terms of use for details.
The best toddler subscription boxes have fun activities to keep children entertained.
A monthly subscription box takes the prep work away from the parents and instead focuses on the activities.
Kids love receiving a monthly box with new activities and projects, and most subscriptions allow you to cancel anytime.
As a parent, devising new plans to entertain your children can be difficult. While I didn't sign up to be a full-time entertainer, I do enjoy it when my three kids have new projects to work on.
The best toddler subscription boxes include art supplies, baking supplies, sensory toys, and additional activities in one box.
A toddler subscription box takes out the guesswork of what activities you should do with your kids and offers a surprise factor with each shipment. The best box for your child is just around the corner!
Best for Baking
Best for Montessori
Best Variety
Best for Baking
Best for Montessori
Best Variety
Our Favorite: Kiwico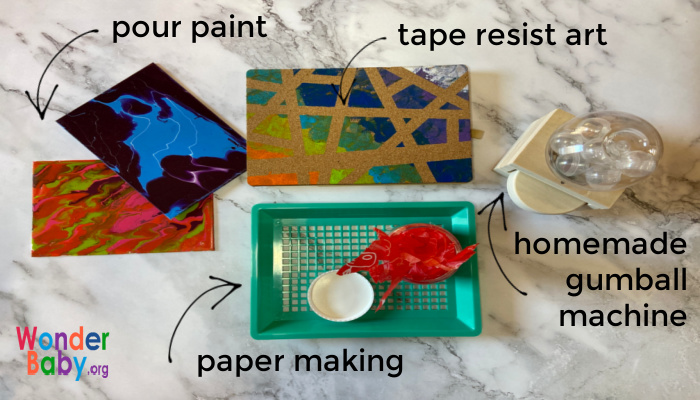 Pros

Cons

Subscription boxes based on child's age
Crates provide everything you need for the project
Subscription shipped monthly
Hands-on activities

Finished projects may not last over time (paying for the experience vs. final product)
Kiwico is fantastic because it has subscription boxes for a wide range of kids ages. For preschoolers, the Koala Crate delivers 2-3 creative activities monthly. You can also decide between a monthly, 3-, 6-, or 12-month plan, allowing flexibility.
In addition, regardless of which monthly box you initially choose, you can switch anytime. Each Kiwi Crate preschool box includes all the materials your child will need to explore their creativity in art. For example, your kids will enjoy science and art projects that help develop fine motor and problem-solving skills.
For young toddlers, the Panda Box is great for children ages 0-24 months and has activity cards, developmental projects, and a parenting magazine.
If you aren't sure whether you are ready to commit, you can frequently find a coupon code on their website, which helps soften the cost of subscription boxes for toddlers. You can also find individual creativity kits on Amazon.
Finally, parents have commented on the excellent customer service from Kiwico and how they go above and beyond to ensure you are satisfied.
Best for Baking: Baketivity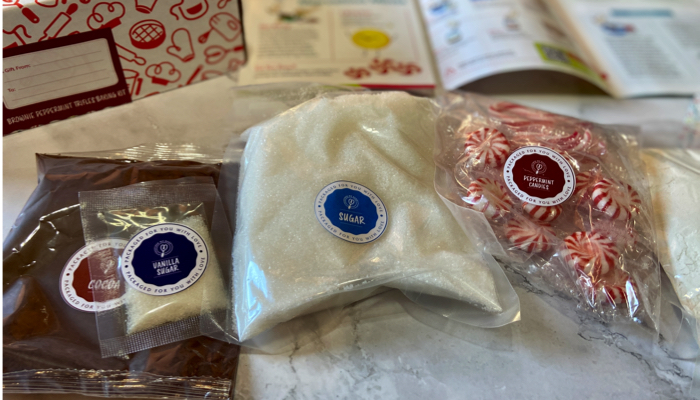 Pros

Cons

Two subscription box types
Great for family bonding
Easy to read instructions
Gluten-free options available

Pre-packaged ingredients take away from children doing the measurements
Extra purchase of wet ingredients required
If your child is interested in baking, you'll want to check out Baketivity. You can choose from two subscription boxes: cooking club or baking club. If you are unsure you want to commit to a monthly subscription, you can also order single kits, which also make for great gifts.
The monthly cooking club has three recipes, a cooking tool, a coloring page, conversation cards, and a family activity. With the baking club, you receive individually wrapped dry ingredients, step-by-step recipe cards, and a fun activity to do together.
Parents will likely find the baking club more engaging with toddlers since it has more supplies. It also has a higher price tag, but it makes sense, considering you're receiving the dry ingredients. Check out the video below to see what you receive in a sample Baketivity box:
According to the National Council for Special Education, baking is a great way for children to work on fine motor skills, hand-eye coordination, math and reading skills, problem-solving, and it's an excellent family bonding experience.
Best for Siblings: Little Learners Busy Box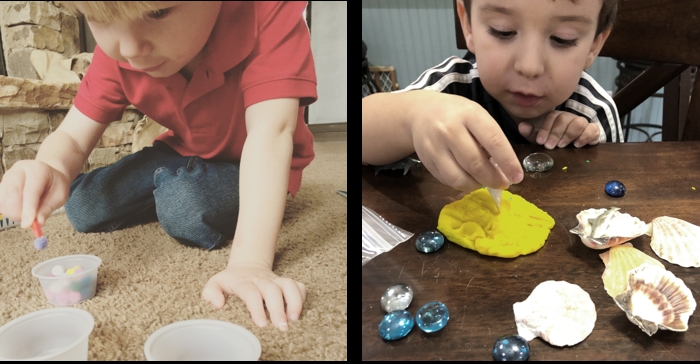 Pros

Cons

One box is enough for two siblings
Reasonably priced
3-5 activities per subscription box
Reusable activities that are packaged well

Small pieces not appropriate for young toddlers
The Little Learners Busy Box ships monthly and offers toddlers several activities, each in their own bag. There are two subscription box options: the mini box (3 learning activities) and the big box (5 learning activities).
Every activity comes bagged with all the instructions your child will need, and parents will appreciate the bags for storage when not in use. In addition, every month offers a different themed box like dinosaurs, camping, weather, puppies, ocean, zoo, and lots more.
Examples of some activities include letter and counting games, matching, memory games, and lacing, which are great for working on fine motor skills.
While you can pay month-to-month, you'll save monthly if you choose one of their prepaid plans. As a recommendation, you can try it for a month or two to ensure your child enjoys the subscription boxes and then switch to a prepaid plan.
You can also make a one-time purchase of past boxes, which gives you an idea of what to expect with future subscription boxes.
Best for Book Lovers: Bookroo
Pros

Cons

Each book box comes with quality book selections
Priced at retail value
Options for various age groups
Makes for a great gift idea

Cannot mix ages with a single order/not ideal for siblings of different age ranges
Toddlers can't get enough board books, so you might as well get them delivered monthly. Bookroo has various kids' book clubs, including the Board Book Club (ages 0-3) and the Picture Book Club (ages 3-6).
If you choose the younger club, you'll get 3 board books per box, while the older club gets two hardcover picture books monthly. A book box is a great way to mix up the books you read with your child since they frequently can get bored with the same stories.
You can add quality books to your home library, or you can pass them along to a friend as your toddler eagerly awaits their next box. My kids love new books, but they can get pricey over time, so it's nice knowing they have a scheduled monthly shipment.
Each shipment also has the books individually wrapped, which makes it feel like a holiday for the kids when they start unwrapping.
Most Affordable Toy Subscription Box: Hoppi Box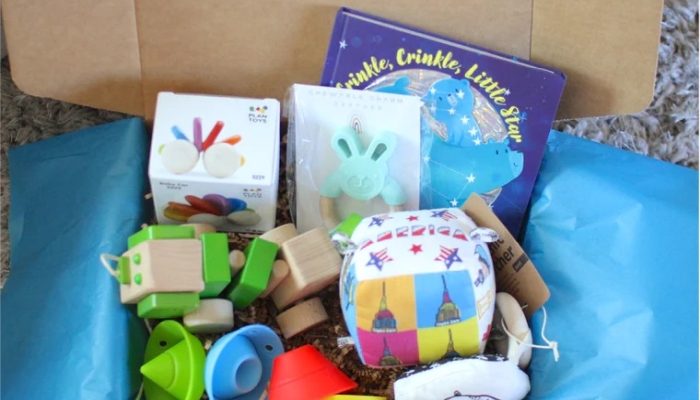 Pros

Cons

High-quality and eco-friendly educational toys
Excellent customer service
Budget-friendly

Only ships every three months
No returns if unhappy with shipment
The Hoppi Box was created by child development experts and delivers premium Montessori-based toys based on your children's age and developmental milestones. Each subscription box comes with 4-5 high-quality expert-curated toys that are eco-friendly, made with sustainable materials, and BPA-free.
One of the first things you do when you sign up for Hoppi Box is input your child's age to ensure your toy subscription box is age appropriate. If you are expecting, you can enter your due date, and receive your first box after your baby is born.
The Hoppi Box comes every three months; however, most parents find the subscription boxes well worth the wait. In addition, if you pay for the year, you'll save a bit on each shipment.
Parents also rave about the customer service they receive from Hoppi and find them very easy to deal with.
Best for Montessori Learning: Lovevery Play Kits
Pros

Cons

Variety of monthly boxes
Toys selected by experts from various academic backgrounds
Free shipping
Cancel anytime
High-quality sturdy toys made with sustainable materials

Pricey
Only ships every three months
Boxes can be bulkier than others
Another Montessori-based learning subscription box is the Lovevery Play Kits, which offers a box filled with toys based on the age of your child and their developmental stage. Lovevery targets toddlers ages 0-4 and expecting moms can put in their due date to prepare for their little one on the way.
The toddler subscription boxes ship every three months at the cost of $120, and the toys are reviewed by child development specialists after informed research. You can also purchase individual kits separately.
Lovevery takes a holistic approach and combines a grouping of practitioners and researchers from diverse academic backgrounds to find the most relevant toys for your baby.
I appreciate the various options Lovevery provides, and they do a fantastic job at changing the toys based on your child's age. For the first year, there are six different play kits, and as your child ages, the number of kits decreases, but what's inside increases.
Parents also find it helpful that they can input their child's adjusted birthdate if they were born prematurely.
Each box offers high-quality educational toys that are perfect for younger kids, and they will be excited the moment the box arrives.
Best Variety: Little Passports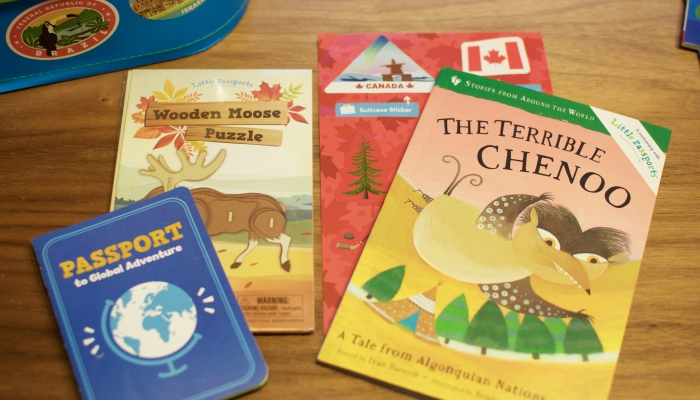 Pros

Cons

Free shipping
Reasonably priced
Hands-on experiments
High-quality materials
Little Passports is perfect for the young adventurer in your house. Each subscription box has a fun theme, and you have two options for children ages 3-5: Early Explorers or Animals Wild.
The Early Explorers box includes activities related to the world's wonders, including the ocean and animals. In addition, the first delivery comes in a fun Little Passports suitcase, a wall-sized map, sticker sheets, and an activity booklet. The shipping box is also decorated for your little explorer.
The Animals Wild box has hands-on playsets about the world's most intriguing animals. Your toddler will find some extra fun activities in their first box, including 3-D pop-out animals, a matching game, a maze, and more all about the Amazon Rainforest.
Parents note that some activities need assistance, so you can't just give them to your toddler and go off to do the dishes. However, it's a great opportunity to work together with your little one.
Finally, Little Passports has subscription boxes for a wide age group, ranging from 3-8+.
Toddler Subscription Boxes: Why It's Worth It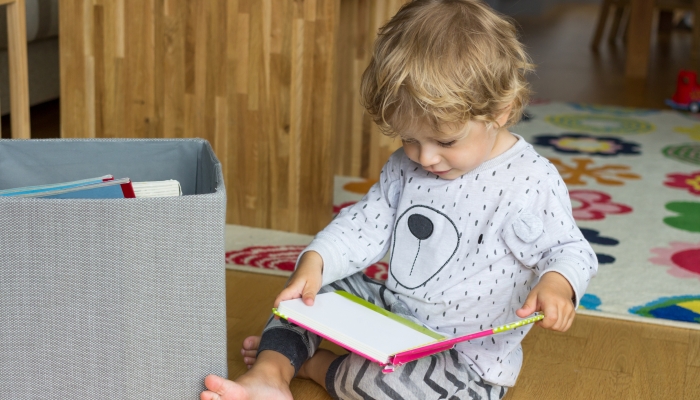 Mixes Things Up
Kids get bored with their everyday toys, and while they should learn how to be creative, it's nice to mix things up occasionally. Subscription boxes for toddlers bring something new to your doorstep every month and encourage your child to engage in creative play.
Saves Money
With monthly subscriptions, you can avoid going down the toy aisle at your local store, which usually ends with buying unnecessary toys. Most subscription boxes don't come with shipping costs, so you pay similar to the retail price.
Encourages Hands-On Learning
Subscription boxes for kids also encourage hands-on learning and get them to think outside the box. While a craft box may bring a mess, it will also bring numerous benefits that outweigh any messy situation.
When my kids can get their hands on something, they are more likely to participate and enjoy the activity versus when they need to sit back and watch. If you have a younger toddler, the best subscription boxes help spark curiosity and a general love of learning.
Help Develop Sensory Motor Skills
The best subscription box for kids helps develop sensory motor skills by moving around and interacting with the world around them. In addition, it helps encourage cognitive thinking, problem-solving, and language development.
Make Great Gifts
If you're a grandparent, family member, or friend of someone with a toddler, you know it's not always easy to pick out the perfect gift. Ordering a toddler subscription box takes the guesswork out of it and makes your life much easier.
Once the child knows more subscription boxes will come, they will love the gift even more!
Takes Out The Guesswork
If you've ever taken your toddler shopping, you know how hard it is for them to pick what they want. However, with toddler subscription boxes, there is no guesswork; instead, all you have to do is open your door each month.
It also helps reduce the planning and preparation required for various activities, like arts and crafts or experiments.
How to Choose a Subscription Box That Your Toddler Will Love
Toddler subscription boxes can be specific, so it's best to know which subscription box is best for your child. In addition,
Here is a look at what you should consider when picking a subscription box for your toddler.
Understand Your Toddler's Interests
The best subscription boxes offer various learning activities, but most have a specific genre, and it's always a good idea to find something your child is interested in.
For example, my little girl loves arts and crafts, and I couldn't imagine a subscription box that didn't let her explore her creative side. However, not every child enjoys getting messy, so you want to consider what they will prefer.
Consider The Age of Your Child
While most toddler subscription services target children ages 2-4, some activities require more adult assistance than others. In addition, some toddler subscription boxes include small pieces that little hands might want to put in their mouth.
Consider How Often You Want Deliveries
Not all subscription boxes come monthly, and if that's a dealbreaker, then picking the best toddler box will be easier for you. It's also best to see if you can get a better deal if you prepay several months in advance.
However, you probably don't want to pay more than 6 months in advance because there is a good chance your toddler will be ready to move on. If not, you can resubscribe.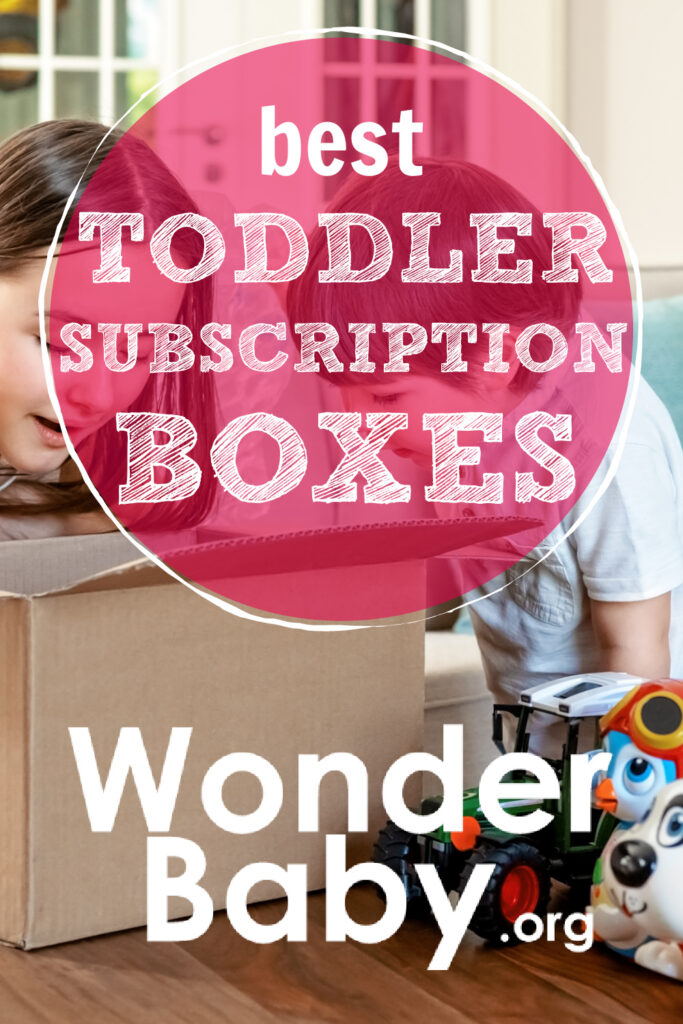 Related Posts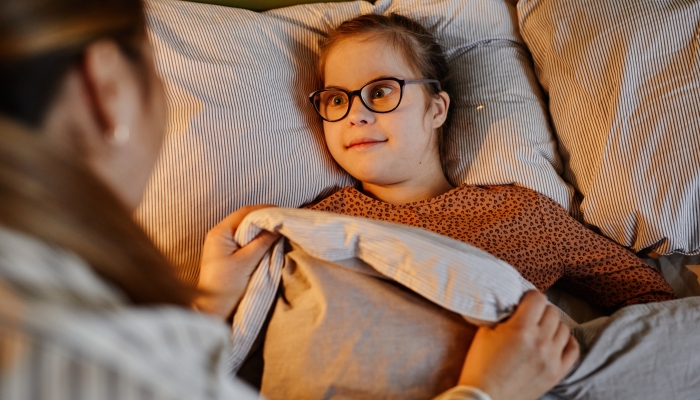 Product Reviews
Heard a lot about weighted blankets and lap pads and wondering how to choose one? Here's our guide to the ins and outs of finding the right weighted blanket.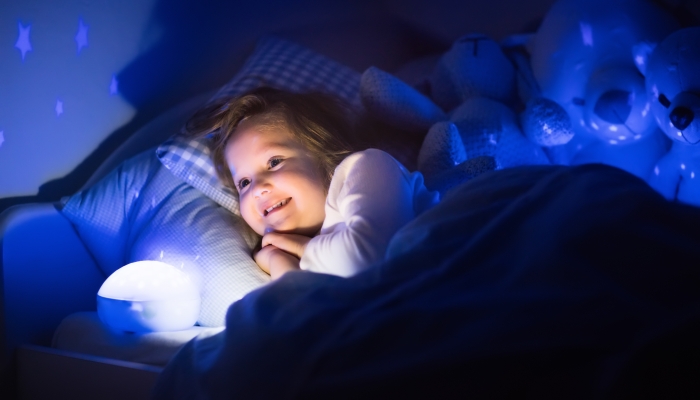 Product Reviews
Looking for the right night light to help your little one ease into bedtime? Check out our guide for everything you need to know about toddler night lights.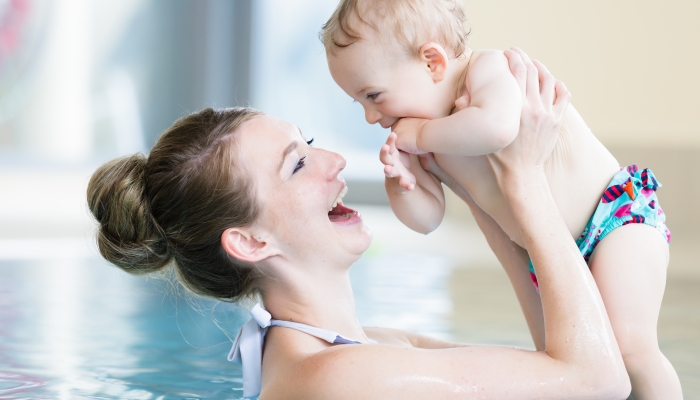 Potty Training, Product Reviews
The best swim diapers are comfortable and help prevent your baby from having an accident in the pool or ocean. Find our favorites in this round-up!