Top 10 Light Toys for Kids Who Are Visually Impaired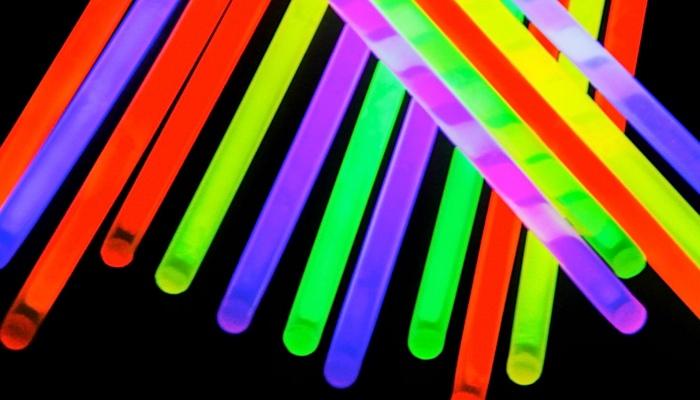 This post may contain affiliate links; please see our terms of use for details.
It may seem like $10 won't get you much these days when it comes to toys and entertainment, and especially therapy aids. But we've done the work for you with a thorough search to bring you the best ten inexpensive light toys for kids who are visually impaired.
Listed below are the Top 10 Light Toys to incorporate light play around your home, during pretend play, and even on your clothes! We've also included activity ideas specifically designed for children with visual impairments for each product. Remember- there are often opportunities for teachable moments when you're just having fun!
Light Toys at Home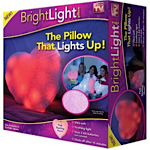 Cozy up with a night light in the bed! The ultra-soft and fuzzy blinking Bright Light Pillow is fun for everyone. A little squeeze turns the light on then it automatically shuts off after fifteen minutes. The Bright Light Pillow comes in a variety of colors so you can choose the perfect one for your child. We also found another great bedtime pal- Star Belly! Star Belly are cuddly stuffed animals that double as a nightlight. Each one stays cool to the touch and shuts off automatically. Choose from a unicorn, dinosaur, puppy or shark!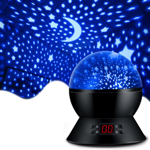 Like a scene from a space movie, you can bring the outside in with this Star Projector Night Light. A collection of large and small stars and rotate and move on your child's bedroom ceiling. A remote control makes it easy for children to turn it on and off from anywhere in the room. If you're looking for a bedside light, check out Rainbow In My Room. Reviewers say it works great to cast a colorful rainbow in the corner of a dark room!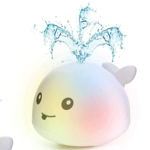 Who says you can't have fun with lights in the bath? This whale toy sprays water and blinks through a rainbow collection of lights for your little one to watch while she washes. Try adding lots of bubbles and dimming the lights for more fun! Love it? You can find more glow-in-the-dark bath activity ideas on WonderBaby's Light Box & Other Ideas that Glow Pinterest Board.
---
Light Toys for Pretend Play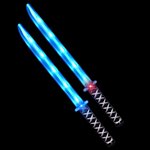 Motion Activated Light & Sound Sword
Pretend play may look different for children with visual impairments but that doesn't make it any less important and fun! Use pretend play as a time teach socialization and independence skills, giving your child the chance to explore freely and even ask questions. Incorporating light toys can be very motivating and stimulating for children with low vision so why not make storytime come to life with these Light & Sound Swords or a Frozen-themed Wand!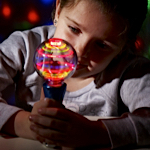 Your own mini light show is ready at the push of a button. The easy on/off function of handheld LED light toys is a great way to teach cause and effect and fine motor skills, while the low hum and vibration of this Spinning Light Toy has a multi-sensory appeal to children who are legally blind. Use it for reward time or as a visual stimulating distraction during the next long car ride.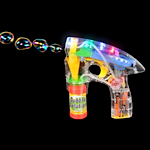 What is childhood without bubbles? Making bubbles is maybe one of the simplest activities in the way of ingredients, but for some children, the oral motor skills necessary may not be developed. Enter the LED Bubble Maker! With a push of a button, every kid can join in on the bubbly fun while kids with light perception can also enjoy colorfully-lit bubbles in the dark!

---
Light Toys to Wear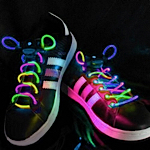 Keeping your kid's shoelaces tied during playtime just got easier with these pull-to-tighten LED Shoelaces. They are available in a variety of bright colors and include flashing, solid, and color-changing phases. Wear them at night for added safety and fun!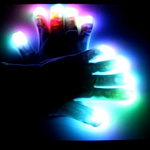 Put light at your fingertips with these LED Gloves and make your own light show! They work best in a very dark room or outside at night where kids (and adults!) can wave them around to create a storm of colorful light streaks- a bright idea to encourage gross motor skills and movement using light play!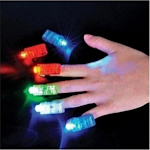 A similar option to the LED Gloves is a set of LED Finger Lights. With a hinged clothes pin action grip, each plastic lights clamps on the individual finger tip. Whether your child is learning to use a QWERTY keyboard or 6-Dot Perkins Brailler, these make great light play fun for focusing on finger isolation, or use them to point out body parts while you read a book like Hello World! My Body. The possibilities are endless!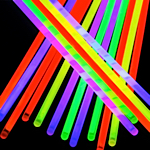 You can make your next gathering a Glow Party with a Glow Stick Party Pack! Crystal from "Growing a Jeweled Rose" shares an idea for a black light themed play date in her pinned post "Glowing Party for Kids: Tons of Activities" using neon balloons, glow sticks, and many more colorful ideas for children of all ages.
 

---
There are many more light play toy activities scattered throughout the WonderBaby Pinterest Boards. You can also have our dedicated Light Play pins delivered to your Pinterest Home Feed by following WonderBaby on Pinterest.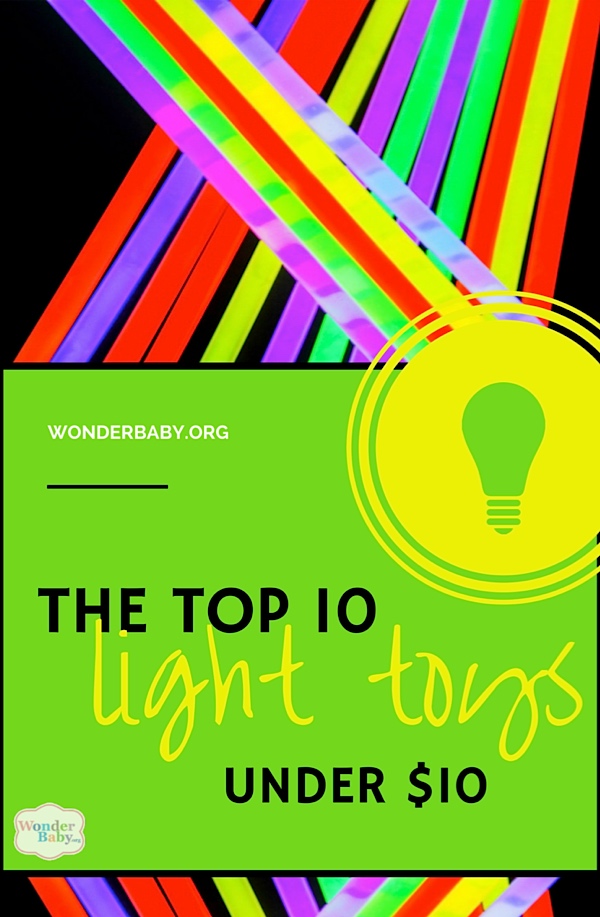 Related Posts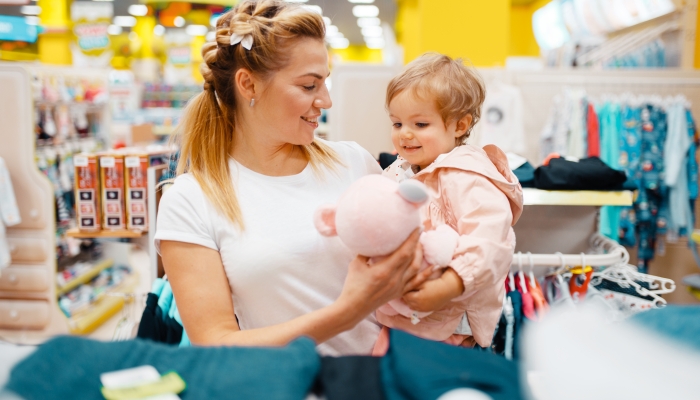 Toys
Ensure your child's well-being with top tips on choosing suitable toys that create a secure, fun play environment with our guide to safe toy selection.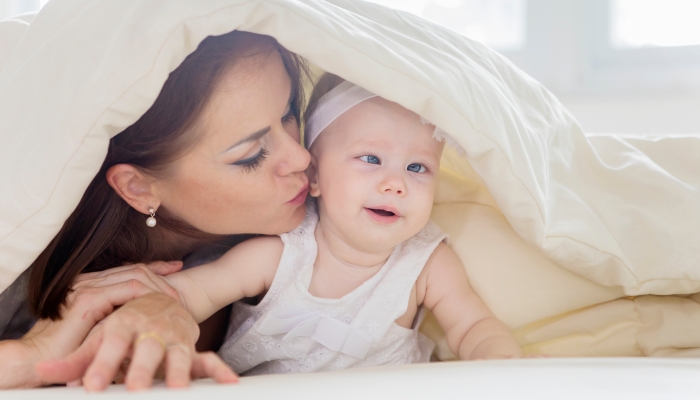 Eye Conditions and Syndromes, Visual Impairment
Retinopathy of prematurity is common in babies born before 33 weeks. Early intervention can help prevent blindness in babies with this condition.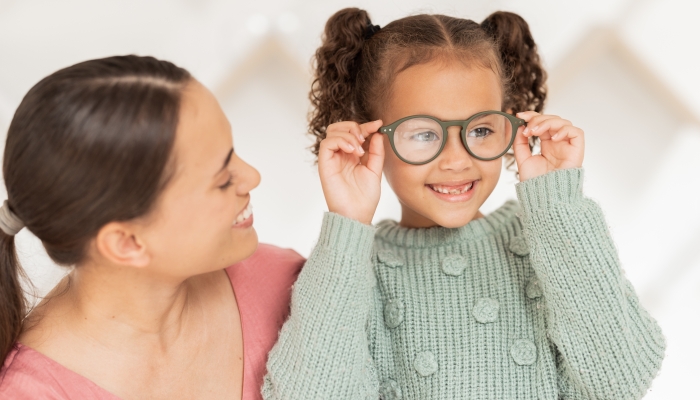 Eye Conditions and Syndromes, Visual Impairment
If you have a child with retinitis pigmentosa (RP), family members, therapists, and eye specialists can help you manage the stress that comes with vision loss.