Top 10 Valentine's Day Activities for Kids Who Are Blind
February is the perfect time to celebrate love and friendship with parties and crafts… and of course, making and receiving the perfect Valentine!
There are so many ways to say "I love you," but finding a way that speaks to your child is what we want most as parents and friends. That's why we've organized the list below of activities for children with visual impairments or multiple disabilities. We've included fun snacks, incorporating braille, plus textures and tangible objects. The activities can be adapted for children of varying sight levels and physical abilities.
This is a super simple and totally sweet Valentine's Day card idea to make and give that family members will treasure from the Sensory Sun website. Here, Madilyn uses red paint to form a heart using two strategically placed fingerprints on textured pink cardstock. After the paint dries, use the Perkins Brailler or a slate and stylus to write a heartfelt message such as "I Love You" or "Be My Valentine." You could also use the fingerprints to make hearts on other gifts for that special someone. We love it because it isn't too messy and it makes a nice keepsake Valentine! [Find this on Pinterest]
On the Paths to Literacy website, Sandra Kenrick (Liam's mom) demonstrates how she bought the touch and feel Sesame Street book, "My Fuzzy Valentine" from her son's book order at school then made it accessible at home! She says, "I added different textured hearts and the braille word 'heart' on every page for him to find." This activity can have variations using different Valentine or love themed books as well as different levels of braille specific to the child (for instance, what words are brailled and how many). It is important for parents to know the importance of an early introduction to braille and how it can be done at home. A simple activity like this can make a world of difference! If there are many families in your area with kids who are visually impaired, why not throw a book making party for Valentine's Day?! FUN! [Find this on Pinterest]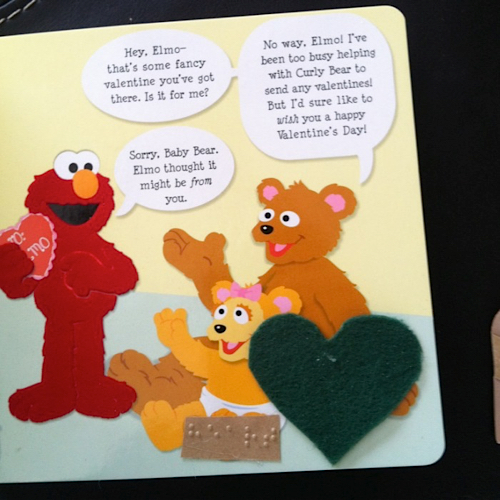 Kimberly Schildbach, a guest blogger on WonderBaby.org, shares step by step how she made a personalized love book for her adopted daughter which she presented to her little girl when she first met her. The book is very special of course, but as Kimberly describes, it was fairly easy to make using supplies from the local craft store. This activity would be fun for parents to make for their kids or for the children to make for one another! [Find this on Pinterest]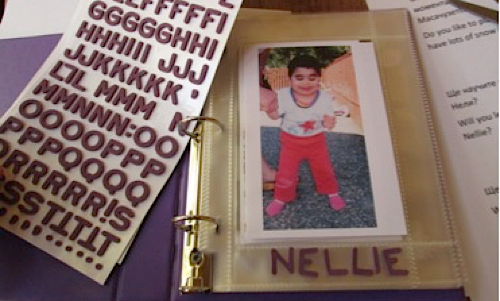 The fun folks over at The Decorated Cookie are proving that candy bark isn't just for Christmas! Blogger Meaghan shares an easy recipe using crushed conversation hearts (a great motor skills activity in itself!) and white chocolate to make colorful heart shaped Valentine Bark anyone would be happy to receive. You just need a few ingredients and a heart shaped silicone mold. You don't need to spring for an expensive mold, Meaghan found hers in the dollar bin at Target! [Find this on Pinterest]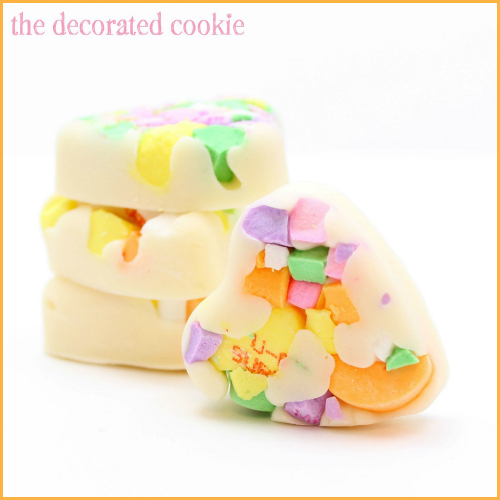 Cindy O'Connell shares an idea on the Perkins eLearning Activity Bank for Valentines including objects that she adapted from a Family Fun Magazine. The activity can be used in a classroom setting for students practicing functional skills such as following directions, sequencing, identifying and sorting tactile objects, and more. Her post gives examples of sweet messages to be included with tangible objects such as fruit or popcorn or other items suitable for kids of all ages. [Find this on Pinterest]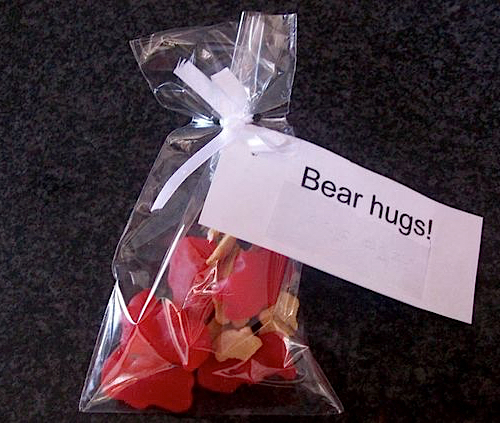 The Pleasantest Thing Blog has a super tactile activity idea for kids to make and play with way past Valentine's Day! All you need is some cardstock, textured paper pieces or tactile pieces, and an adhesive of your choice. An adult cuts out the heart shapes and then the kids make them tactile using whatever craft supplies you have on hand – think glitter, fuzzy pipe cleaners, puffy stickers… whatever you choose! You can use school glue or hobby glue, double sided tape or even pop dots for the kids to adhere the pieces to the paper hearts. Attach several tactile hearts to make your own sensory exploration board, too! [Find this on Pinterest]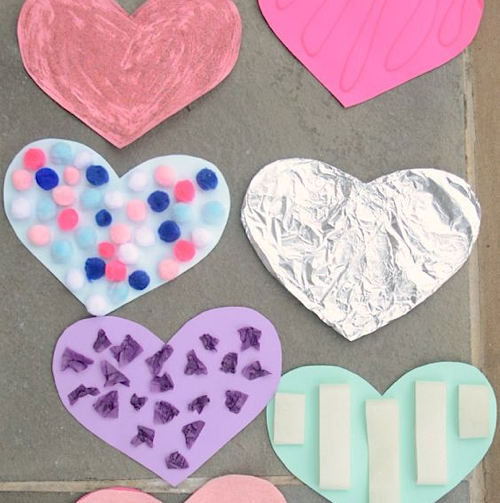 Fantastic Fun and Learning gives ideas for how to create a fun Valentine themed sensory bin for kids to explore with their senses. The post also contains ideas for using the sensory bin for activities beyond just exploring. The author also suggests extended activities for language development, counting, transferring and pouring, measurement, sorting and patterning. There are so many things that can be done with just this one sensory bin! [Find this on Pinterest]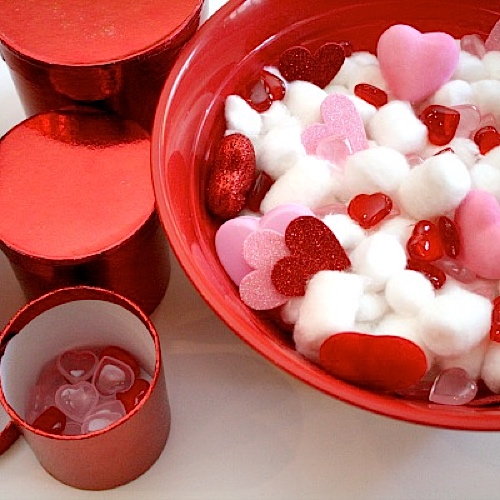 Here's another great Valentine's Day craft from Cindy O'Connell from the Perkins eLearning Activity Bank. Here Cindy describes how to make heart shaped crayons to give as Valentine's Day gifts with the message, "You Make My Heart Melt!" Kids use old crayons without the labels to make new recycled crayons using a silicone heart mold. This is a great science or art activity and can be adapted so students with varying abilities can participate. [Find this on Pinterest]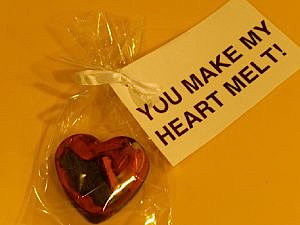 Blogger Parrish of Confessions of a Milkman's Wife shares the recipe she used for chocolate sugar cookies and her experience with royal icing to create braille on them for her aunt who is blind. The cookies not only look beautiful, but I'm sure feel amazing with real braille on them, too! You can't go wrong with a chocolate heart shaped sugar cookie on Valentine's Day! These would be perfect to make for a party or to give as tasty Valentine's "Cards." [Find this on Pinterest]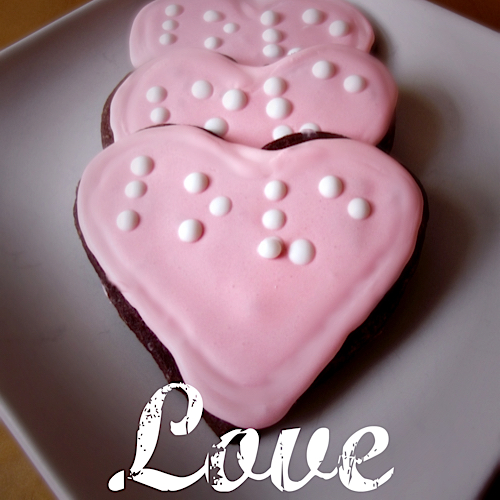 If there's anything most kids love, it's flavored milk! This yummy recipe from the scrumdillydo blog is perfect for your child as part of a Valentine's Day breakfast. It's completed with whip cream and colorful heart shaped sprinkles on top, making it that much more extraordinary! Serve it in a special cup to make it more fun. Blogger J. Wilson also shares a number of other fantastic Valentine's Day ideas at the bottom of her post. Enjoy! [Find this on Pinterest]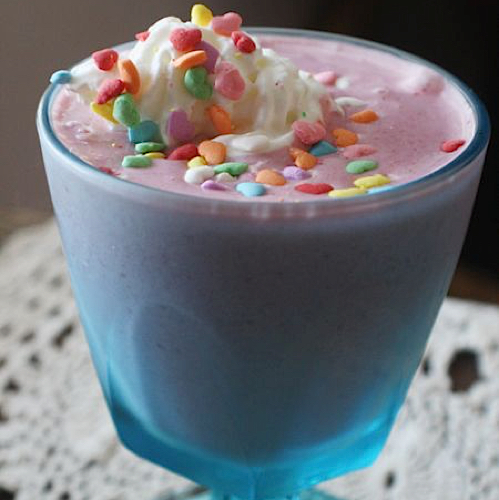 Do you have any favorite Valentine's Day activities to share? Be sure to post them in the comments section below or tag us on Pinterest. You can follow our Tactile Valentine's Crafts & Ideas for Blind Kids board on Pinterest, too, where you'll find all of these great activities and more! Be sure to read the board description for details on how you can post to our board to share your ideas with our Pinterest followers, too.
Follow WonderBaby Resources for Parents of Blind Kids's board Tactile Valentine's Crafts & Ideas for Blind Kids on Pinterest.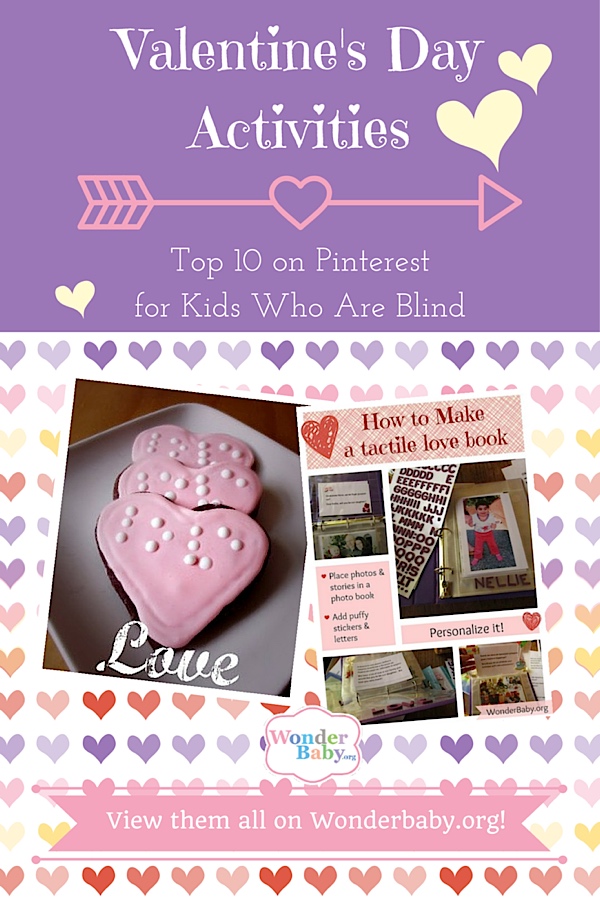 Related Posts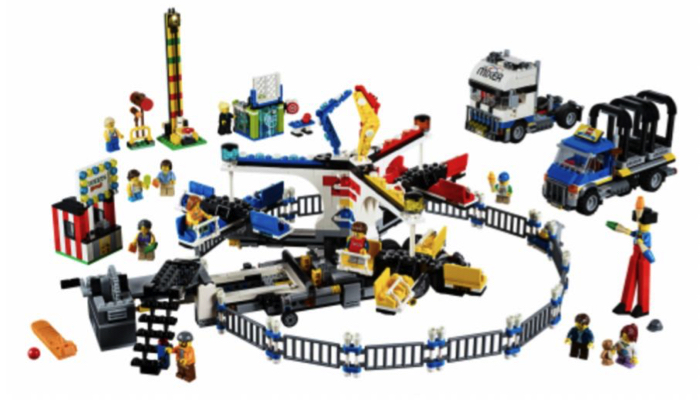 Toys, Visual Impairment
Bricks for the Blind provides text, audio, and braille instructions for LEGO sets that allows blind people to build LEGO sets independently.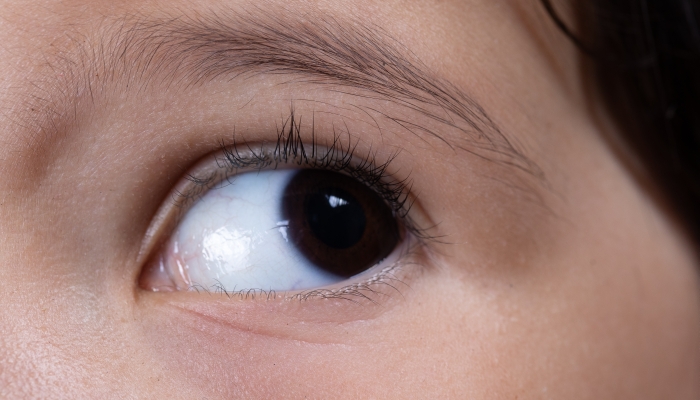 Eye Conditions and Syndromes, Visual Impairment
Aniridia is a condition where part of all of the iris of the eyes is missing. It can lead to blurry vision, light sensitivity, or even blindness.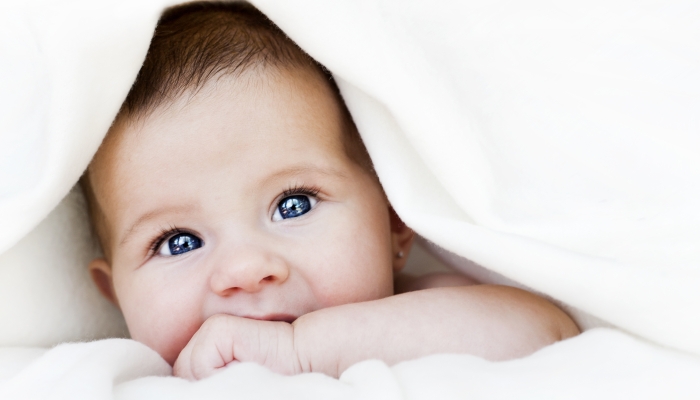 Eye Conditions and Syndromes, Visual Impairment
Microphthalmia is a condition where the eye does not fully develop. There's no cure, but early intervention can improve function for children with poor vision.