#ToyLikeMe Holiday Shopping Guide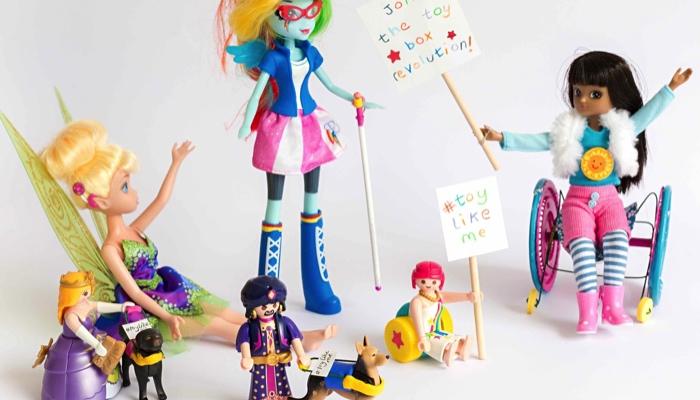 This post may contain affiliate links; please see our terms of use for details.
Tinker Bell with a choclear implant? An American Girl Doll with a white cane? Barbie in a wheelchair? If you haven't seen these toys in your local toy store, don't worry, you're not missing anything. They just aren't there. Diversity in the toy industry really has improved quite a bit, but that diversity has yet to extend to disability. And why is that? As a community we realize how important it is for our children to play with toys that represent their lives and their experiences, and yet we still ignore the millions of children growing up with a disability.
Well, the #ToyLikeMe® campaign aims to change that.
Co-founded by Rebecca Atkinson, the #ToyLikeMe® campaign has taken to social media (as well as traditional media) and raised the cry to include OUR kids in the toy box. And people are listening! Kids and parents are sharing the message and using the hashtag, media outlets are buzzing about the need for inclusion… and the toy industry is actually making some big changes!
If you want to get involved, you can follow #ToyLikeMe® on Facebook, Twitter or Instagram. And look for Rebecca's articles on How to approach disability representation in toy design or her call to LEGO for more inclusive play sets.
There's still a long way to go, but as of this holiday season you actually do have a lot of options when it comes to toys representing disability. Check out our shopping list below to include in your holiday planning. We've found toys for kids who wear glasses, patches or hearing aids, toys for kids who use a white cane or have a service dog and toys for kids who use wheelchairs or walkers. Since the #ToyLikeMe® campaign began in the UK, we also link to places where you can buy these toys in both the US and the UK where applicable. Happy shopping!
Toys for Kids Who Wear Glasses, Patches or Hearing Aids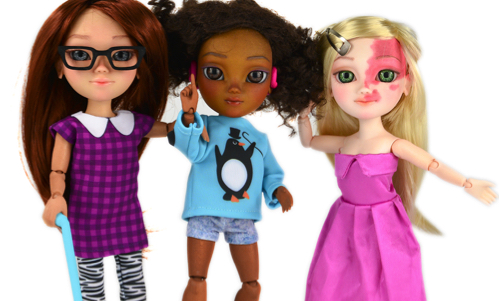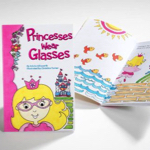 Princesses Wear Glasses Book and Dress Up Kit
This sweet book about a princess who wears glasses also comes with a pink sparkly cape, felt crown and glasses pouch so your child can play along with the story while they read. You can even choose a book with a blonde or brown haired character! And if you're looking for more books about glasses, check out the Glasses Board Book, too.
Find it in the US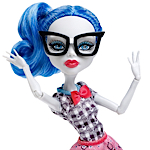 Monster High Geek Shriek Ghoulia Yelps Doll
Monster High dolls are all the rage and a surprising number of them wear glasses! We like Ghoulia Yelps for her cool clothes, bright blue hair and of course her very stylish glasses.
Find it in the US ∼ Find it in the UK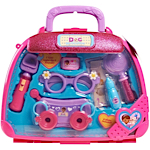 Doc McStuffins Diagnose-a-Tosis Eye Doctor Set
Doc McStuffins has some really cool imagination play toys, but this one takes the cake. As a child who wears glasses, your little one is probably fairly familiar with the eye doctor. This kit can be a fun way to play out a visit before you go or even help familiarize family and friends with the process.
Find it in the US ∼ Find it in the UK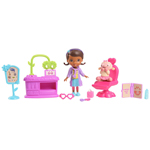 Doc McStuffins Bright Eyes Eye Doctor Play Set
Want to get a little more into your eye doctor play with dolls and patients? Then the Bright Eyes Eye Doctor set may be more to your liking. This is another Doc McStuffins plsy set (don't you just love them?), but designed for play with small figures.
Find it in the US ∼ Find it in the UK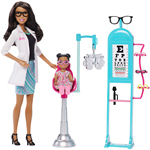 Barbie Careers Eye Doctor Playset
If your child is more into Barbie, then the Barbie Eye Doctor set would be a great choice. I love this set because it's very realistic with the phoropter (yes I looked that up) and eye chart and the option to choose from four pairs of glasses when you're done. But my favorite part is that the doctor also wears glasses… because kids who wear glasses CAN grow up to be doctors!
Find it in the US ∼ Find it in the UK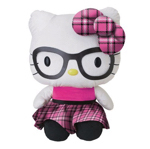 Hello Kitty Plush with Glasses
Everybody loves Hello Kitty, but some of us particularly love Hello Kitty in glasses! This is a full series of products, from the plush doll here, to notebooks, pencils, drinking glasses and plates to even a full sheet and comforter set.
Find it in the US ∼ Find it in the UK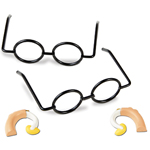 Doll Hearing Aids and Eyeglasses
These hearing aids and glasses from Lakeshore Learning are designed to fit dolls 16″ tall. You get two of each in the set, allowing you to customize your dolls to be more unique… and more like your child!
Find it in the US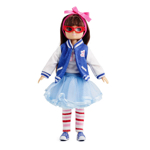 Lottie
Lottie dolls are designed to be positive role models for kids, which is why they strive to create dolls that empower children to be themselves. So of course it's no surprise that a number of their dolls come with glasses. And their dolls are so adorable too!
Find it in the US ∼ Find it in the UK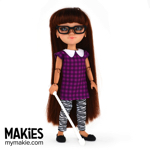 Makies
Makies are the dolls that you make! You can customize your doll's hair and eye color, clothes and accessories. The best part about Makies is that they are #ToyLikeMe approved with hearing aid, glasses and even white cane accessories. They'll even let you suggest your own customizations.
Find it in the US ∼ Find it in the UK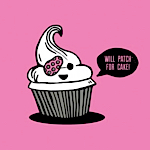 EyePower Kids Wear
EyePower Kids Wear makes the most adorable t-shirts and stickers for kids who wear glasses or patches. They make patching fun and glasses cool! They also carry awareness t-shirts that raise awareness about braille, retinoblastoma, glaucoma and more.
Find it in the US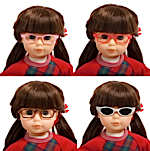 Glasses for American Girl Dolls
If you've got an American Girl Doll, then this could be the perfect accessory for you! This set includes four glasses that fit 18″ American Girl Dolls and I love all the cool colors.
Find it in the US ∼ Find it in the UK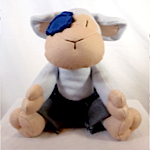 Plush Lamby Lambpants Patching Cuddle Toy
Lamby Lambpants is "spreading the happy and not the cranky" with his positive attitude about patching and life in general. This plush doll is part of a book series, so you can read about Lamby and all his adventures while snuggling the real thing.
Find it in the US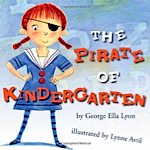 The Pirate of Kindergarten
When you're patching it may feel like you're the only kid in the world wearing a patch. Thank goodness for books like this one that let kids know they aren't the only ones with a patch… and that patching can be really cool, too!
Find it in the US ∼ Find it in the UK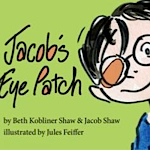 Jacob's Eye Patch
This is another great book about patching. Jacob is racing through his day trying to get to the store before it closes, but he has to stop to tell people about his patch. Most of the time he doesn't mind talking about his patch, but today he's in a hurry!
Find it in the US ∼ Find it in the UK
Toys for Kids Who Use White Canes or Have Service Dogs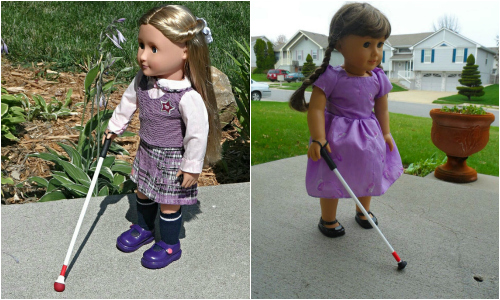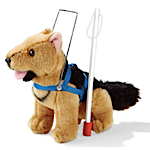 Guide Dog, Harness and Cane
This guide dog and cane set from Lakeshore Learning is designed for 16″ dolls and the plush dog is adorable. The German Shepherd is 9″ tall and could actually be a fun toy even without a doll.
Find it in the US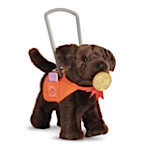 Service Dog Vest
The American Girl Service Dog Vest is designed for use with their pet dog toys (which you'd have to buy separately) and comes with a vest with handle, a training log to track progress, and a magnetic medal you can award your dog when he's completed his service training. You could also get him some doggy treats too!
Find it in the US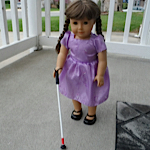 Cane for American Girl Doll
This Etsy find is a jem! It's a scaled white cane for the 18″ American Girl Doll and fits in her hand nicely. It looks like you can even ask for different style tips! It's also very reasonably priced.
Find it in the US

Plush Working Puppy, Labrador Retriever
I love the handmade leather harness on this plush guide dog toy from Guide Dogs for the Blind. The puppy comes in white or black and can be used with a doll or just played with on its own. You can find a similar toy in the UK from Guide Dogs for the Blind Association.
Find it in the US ∼ Find it in the UK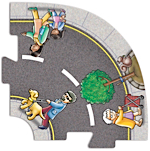 Giant Road Jigsaw
Use this Giant Road Jigsaw puzzle to create a network of roads in your home for your toy cars to play on. The pieces can attach in any number of combinations, leaving the play up to your child's imagination. But the best part is that there are so many people walking on the sidewalk along the road and I see a man with a guide dog!
Find it in the US ∼ Find it in the UK
Toys for Kids Who Use Wheelchairs or Walkers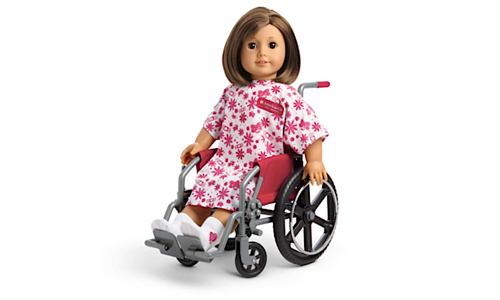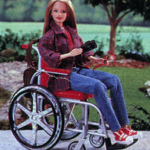 Barbie Becky Share a Smile Special Edition Doll
Barbie's friend Becky has a wheelchair and is also a paralympic champion and a school photographer. She can be a little hard to find, but there are usually one or two available through resellers on Amazon or Ebay.
Find it in the US ∼ Find it in the UK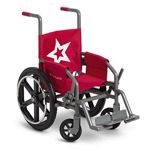 American Girl Wheelchair
This is another great find for your American Girl doll (or any 18″ doll). The red chair displays the recognizable American Girl logo and comes fully assembled. It even has brakes and little pockets for important American Girl accessories.
Find it in the US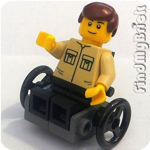 LEGO City Minifigure with Custom Wheelchair
Did you know you can find customized lego sets on Amazon? It's true! This simple set comes with a LEGO figure and a small wheelchair with two wheels.
Find it in the US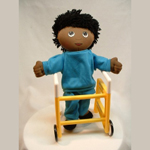 Doll's Walker
The Pattycake Doll Company has a lot of really nice special needs accessories for dolls. This walker stands 7″ tall and works best with dolls 11″-13″ tall.
Find it in the US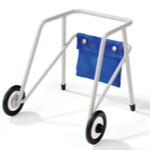 Walker and Accessory Bag
This walker from Lakeshore Learning measures 7.5″ tall and comes with a little bag in the front for carrying your doll's accessories. It fits best with dolls 16″ tall.
Find it in the US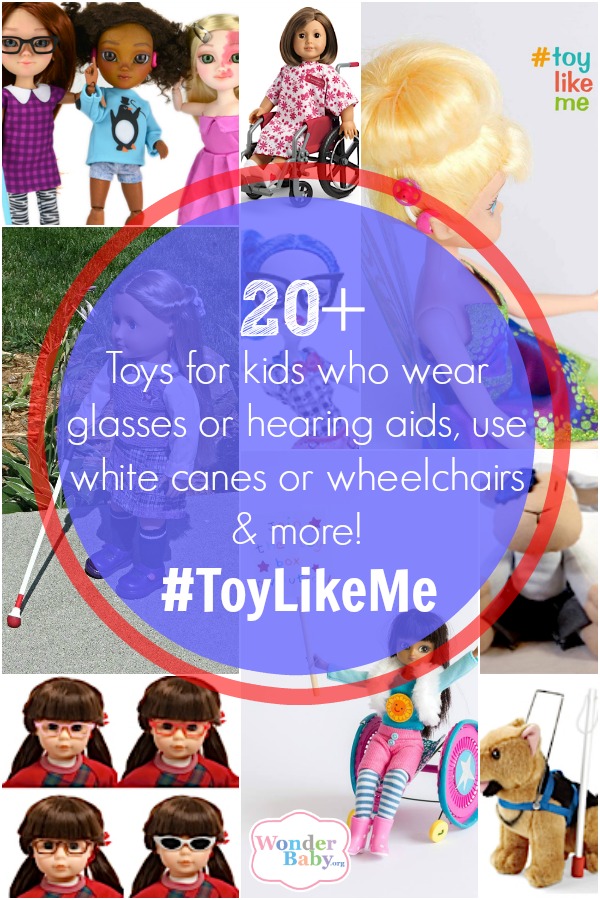 Related Posts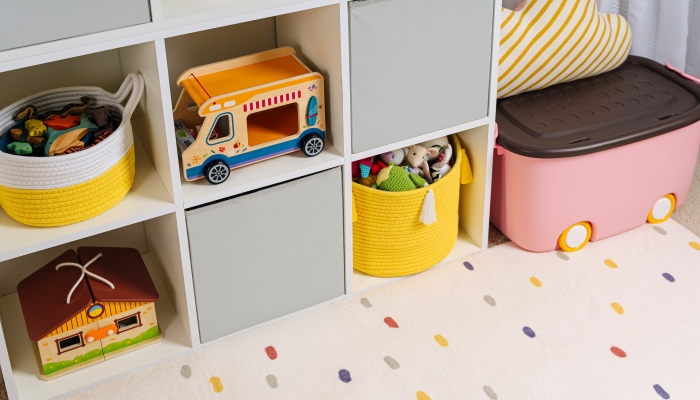 Play, Toys
Your home doesn't have to be overwhelmed by toys, even in the throes of raising tiny humans. Revolutionize your space with these ingenious toy storage ideas today!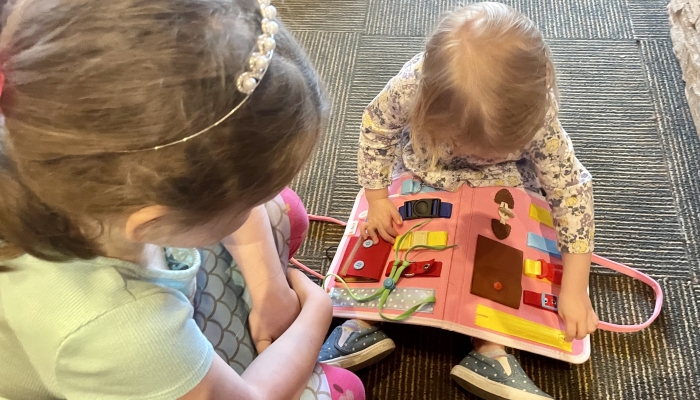 Product Reviews, Toys
The Best Montessori toys for toddlers encourage the development of life skills, allowing fun simultaneously. Here's a look at our top picks.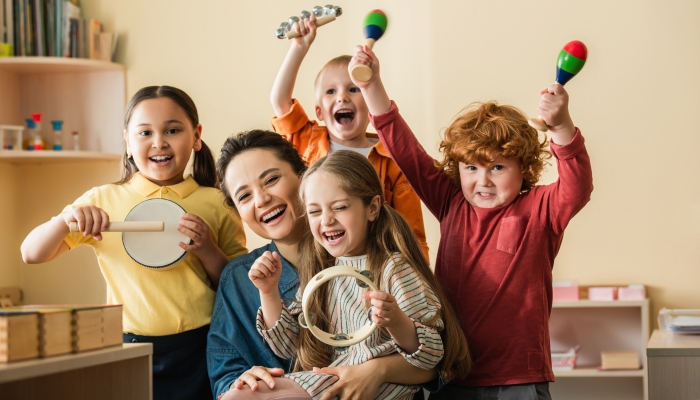 Product Reviews, Toys
It's never too early to introduce your child to music. Take a look at these interesting, innovative musical toys and instruments to spark your child's love of music.