3 Best Wet Bags for Cloth Diapers of 2023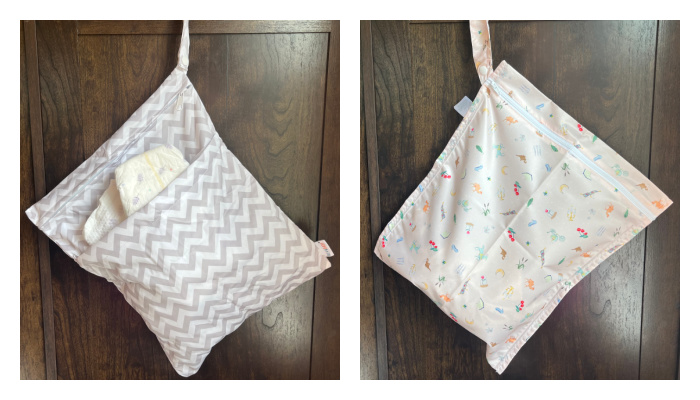 This post may contain affiliate links; please see our terms of use for details.
Wet bags are designed to hold wet items and keep the liquid from leaking out.
A wet diaper bag can hold anywhere from 3 to 10 used cloth diapers.
Some bags come with handles to make carrying them easy.
Wet bags are perfect for storing soiled cloth diapers. It's a cloth diaper accessory no mom should be without. Even if you don't use cloth diapers, you can still use wet bags.
Over the years, I've used wet bags for all sorts of occasions. From storing wet bathing suits to toting sunscreen and water bottles to the beach, a wet bag does it all. My wet bag is always stored next to my favorite beach bag for moms for all of our water outings.
If you're a cloth diapering mom or a mom who's tired of searching for grocery bags to tote wet and dirty clothes, this is for you. A wet bag will help store those soiled diapers while you're trying to figure out how to clean cloth diapers.
If you want the best wet bag but don't have time to scour the internet reading reviews, you've come to the right place. I've found the best wet bags that can handle whatever mess you throw their way.
Best Choice
Best Design
Best Budget
ALVABABY 2pcs Cloth Diaper Wet Dry Bags
Bumkins Waterproof Wet Bags
Best Choice
ALVABABY 2pcs Cloth Diaper Wet Dry Bags
Best Design
Bumkins Waterproof Wet Bags
Best Budget
Our Choice: ALVABABY 2pcs Cloth Diaper Wet Dry Bags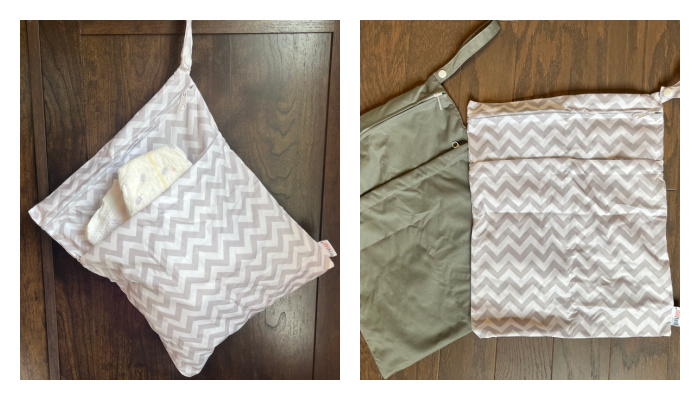 Sale
ALVABABY 2pcs Cloth Diaper Wet Dry Bags
Fashion , Reusable&Waterproof , High quality -A trim and attractive design. ALVABABY wet/dry bag are made from waterproof 100% polyester, put dirty cloth diapers in a wet bag. Comes with handle for easy carrying or attaching to your diaper bag or stroller.
Double Zippered - TWO Zippered compartments for keep wet and dry things separate. Each bag contains a "wet" section that is sewn and sealed for no wicking or leaking.
Enough Space-30cm x 36cm (approx.:11.5 in x 14 in),Holds approximately 5-7 cloth diapers. Light weight, easy to carry (less than 50 g).
Multi-functional Bags-A truly wonderful bag that allows you to carry your wet and dry items in the same bag. Carry all your items in one bag while keeping your dry items dry and your wet or soiled items separate. Truly an all in one bag! They can be used as diaper wet dry bags,travel bags,storage bags,cosmetic bags,handbags,wash bag,organizer bags.
Pros

Cons

Great value
Cute color choices
Set of two

Small chance of leaking from zipper hole
My top pick for the best wet bags is the ALVABABY 2pcs Cloth Diaper Wet Dry Bags. These wet bags are perfect for soggy diapers and wet clothes waiting to be washed.
I purchased this set of wet bags because they were a great value and the colors matched my diaper bag. I love that it comes in a set of two for alternating. Having two bags means one will always be clean and ready to fill.
My favorite feature on these bags is the two separate compartments—one for wet items and one for dry items. Many wet bags only have one waterproof compartment. This bag has an extra pocket that gives moms a place to put clean diapers.
This wet diaper bag is made with material that feels very soft and sturdy compared to others. The inside is lined with a waterproof layer that doesn't leak. The size is ideal, holding around 5–7 cloth diapers.
The only complaint some parents have had is that there's a small chance of leakage at the end of the zipper. I haven't have this issue, but it's worth noting. Just be sure the zipper is closed completely and the bag is right-side up.
Material: Polyester | Closure Type: Zipper | Dimensions: 6.3 x 2.52 x 2.47 inches
View on Amazon | View on ALVABABY.com | View on eBay.com
Most Adorable: Bumkins Waterproof Wet Bags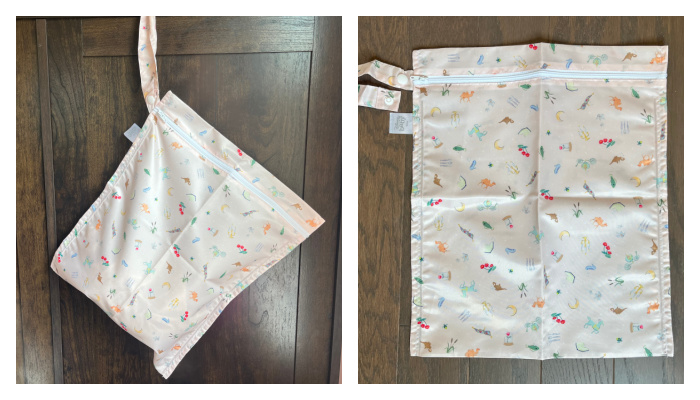 Sale
Bumkins Waterproof Wet Bags
REUSABLE WET BAGS – Great travel organizers for carrying diapers and baby essentials, dirty gym clothes and wet swimsuits; not just for wet stuff – these bags make excellent organizers for toys, accessories, toiletries, electronics, travel and more
REUSE AND REDUCE WASTE – The better alternative to single-use plastic bags, our bags are made from Bumkins' original waterproof fabric that's both soft and strong (although fabric is waterproof, bags are not completely leakproof due to zippered closure)
WATERPROOF – Bumkins' original fabric is 100-percent polyester with embedded TPU for waterproofing and our heat-sealed seams keep the mess where it belongs – inside the bag
LOTS OF USES – Not just for wet stuff – these bags make excellent organizers for storage and travel; with a snap handle, snap your bag wherever you need it – stroller, changing table or suitcase
Pros

Cons

Cute designs
TPU waterproofing
Heat-sealed seams
If you're looking for a wet diaper bag that's cute and functional, these Bumkins Waterproof Wet Bags are for you.
Bumkins offers these wet bags in a variety of adorable colors and patterns. They even offer character-themed bags. Each bag has a strap for easy carrying.
These bags aren't very soft and feel more plastic-like. However, I've found they do a great job of preventing leaks. The polyester fabric is lined with TPU waterproofing and the seams are heat-sealed.
The size is perfect for travel and will store around 5–7 dirty diapers. I used it at the pool and was able to fit all five of my children's wet bathing suits in it. The strap allowed me to hang it on my stroller on our way back home, too.
Though the manufacturer does recommend hand-washing to extend the life of this waterproof bag, machine washing is okay.
This might not be the most budget-friendly pick, but some moms may decide the splurge is worth the cute designs.
Material: Polyester | Closure Type: Zipper | Dimensions: 12 x 0.2 x 14 inches
View on Amazon | View on Walmart.com | View on Target.com
Best Budget: Babygoal Wet Dry Bags
Sale
Babygoal Wet Dry Bags
Premium Quality & Water-Resistant: Babygoal wet bags are of high quality. The outer layer of wet bags are made of waterproof polyester and breathable TPU material. They are safe to preserve baby products, as they are completely free of dioxins, sodium polyacrylate and other chemicals, or contain any BPA, Phthalate, Latex or Lead as well.
Double-Pocket Design with Snap Handle: Each wet bag contains two pockets, which comes with two zip closures to ensure that nothing will drop out of the bag and better to keep the clean and dirty items separately. With the snap handle design, you can unbutton the haddle and easily hang the bag on the stroller or door knobs, towel rod ect. anywhere you want.
Light & Easy to Wash: They are very light, fold up easily and take up less space and you can easily put them in your handbag or suitcase. A truly wonderful baby wet bag that allows you to carry your wet and dry items in the same bag. They are machine washable, just tumble dry low which makes them last up to hundreds washes. Wet items must be wrung out before placed in the bag, excess water may cause leaks through the seams.
Multi-Function: You will receive 3 pack wet bags(grey, black and white), which size is 11.8″x14.2″. They are perfect for preserving cloth diapers and other baby products, and they can also be used as swimsuit bags, bikini bags, bathing suit bags, travel bags, gym bags, storage bags, cosmetic bags, handbags, wash bags, organizer bags, breast pump parts bags, even as picnic bags. They are ideal for baby shower gift, get yours today!
Pros

Cons

Inexpensive
Set of 3
Two compartments
If you want to get the most out of your money, this 3-pack is for you. The Babygoal Wet Dry Bags come at a fantastic price for 3 bags.
Having 3 bags might seem excessive, but babies go through a lot of diapers. Plus, you'll find plenty of other uses for them, especially if you have older children as well. These sets come in adorable patterns that you'll love using.
These polyester waterproof bags have two compartments. You can store dry diapers in one and soiled diapers in the other. The zipper closure will keep the diapers from spilling out.
Moms will also appreciate the snap handle that hangs perfectly from the stroller bar. When you get home, you can throw the bag in the wash along with clothes or diapers. This can also go in the dryer on low.
Moms should know that clothes and diapers still need to be wrung out before placing in the bag. The seams are not entirely leak-proof and won't hold excessive liquid.
Material: PUL+Polyester | Closure Type: Zipper | Dimensions: 6.42 x 3.31 x 2.95 inches
View on Amazon | View on eBay.com
Recommended Accessories
If you're cloth-diapering, there are plenty of accessories to make the experience easier. Here's what I recommend to go along with your wet bags:
What Are Wet Bags for?
Wet bags are designed to temporarily store wet items. While wet bags are commonly used to store dirty diapers and wet diapers, they can also be used for other wet things.
Here are a few other uses for your wet bag:
Store wet swimsuits after the pool or beach.
Pack and carry a breast pump and accessories.
Use it as a reusable garbage bag.
Pack emergency items that you don't want to get wet.
Hang it on a door handle as a diaper pail.
Use it as a laundry bag.
Use it as a beach bag or gym bag.
What to Look for in a Wet Bag?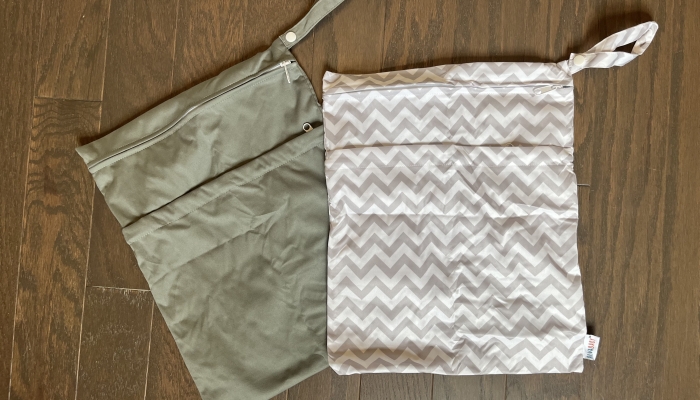 Wet bags come in a variety of sizes and designs. A diaper wet bag doesn't need to be extravagant. However, it still helps to know what to look for.
When shopping for a waterproof wet bag, look for these features:
Type of Closure
Some wet bags close with a zipper at the top of the bag. This gives a secure shut that will keep soiled diapers and wipes from falling out.
Others close with a drawstring. While this will still work for basic functions, it's not as secure of a close. This is better for situations where the bag won't be tipped over or upside down.
Size
A wet diaper bag can hold anywhere from 3 to 10 used cloth diapers. The size bag you choose will determine how many you can fit inside. I like to keep a small wet bag packed with my diaper bag essentials and a larger one at home.
Handles for Carrying
Some bags come with special handles to make carrying them easy. If you'll be transporting your bag often, this is a helpful feature.
FAQs
Can I wash and reuse wet bags?
Yes! Most wet bags can be washed in the washing machine and either hung dry or dried on low in the dryer. You should check your bag for manufacturer instructions.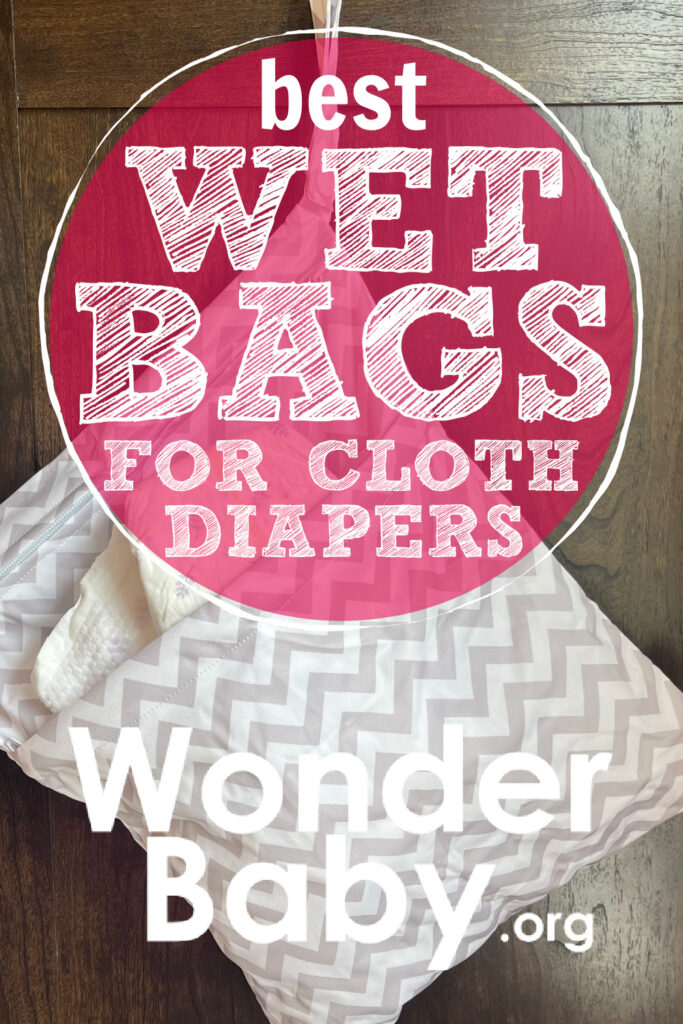 Related Posts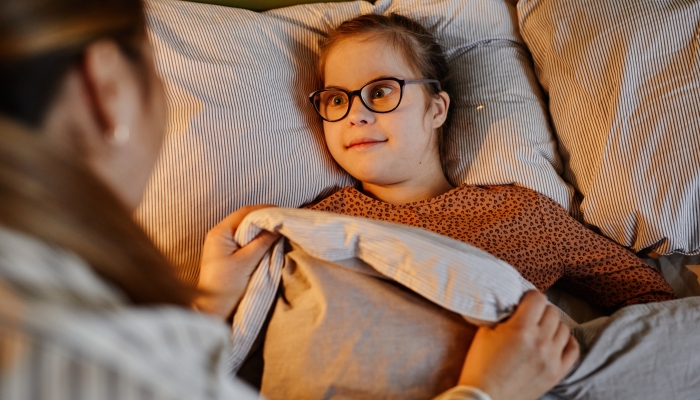 Product Reviews
Heard a lot about weighted blankets and lap pads and wondering how to choose one? Here's our guide to the ins and outs of finding the right weighted blanket.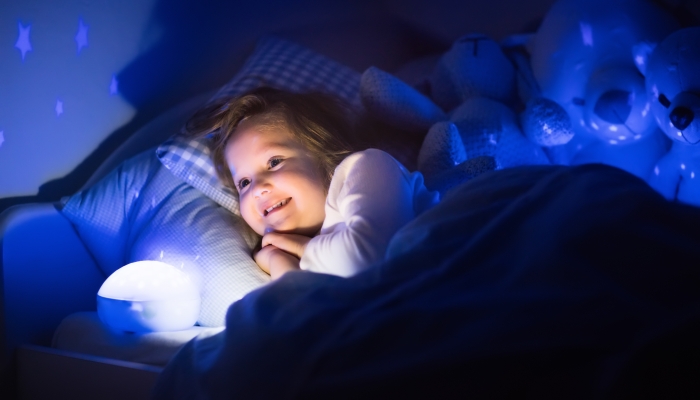 Product Reviews
Looking for the right night light to help your little one ease into bedtime? Check out our guide for everything you need to know about toddler night lights.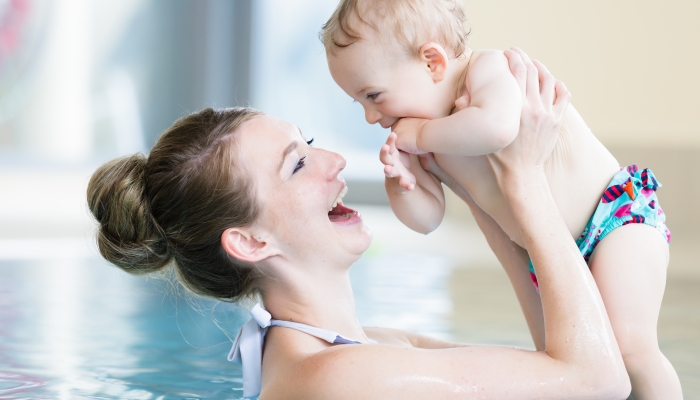 Potty Training, Product Reviews
The best swim diapers are comfortable and help prevent your baby from having an accident in the pool or ocean. Find our favorites in this round-up!