What Does a Pediatric Physical Therapist Do?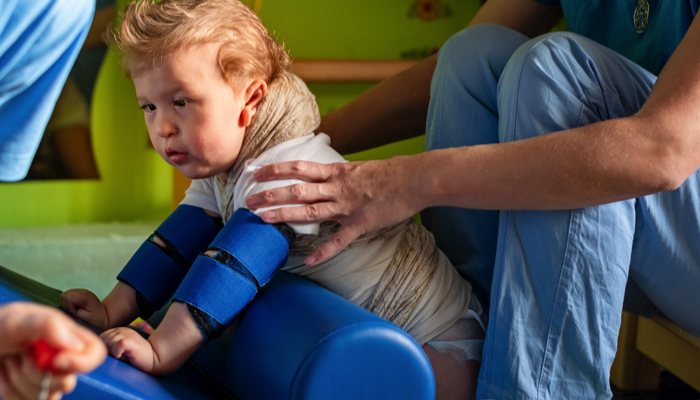 A referral to pediatric physical therapy (PT) may be intimidating for parents, but it doesn't have to be! Learn how to prepare for your child's first appointment with their physical therapist so you can feel confident that your child is getting the care they need.
What is Pediatric Physical Therapy?
The word "therapy" refers to many jobs in the healthcare world. Your child's doctor may recommend that your child attend physical therapy (PT), occupational therapy (OT), speech therapy (ST), behavioral therapy, or mental health counseling. Distinguishing between these different fields may seem overwhelming, particularly if your child is referred for more than one type of therapy. While there are some similarities between the specialties, the scope of practice of each field differs on some key points.
Your child's physical therapist is a gross motor and movement specialist. This means they will work primarily on skills that use large muscle groups, such as walking, running, jumping, balancing, and catching/throwing. The goal of PT is to progress your child to performing skills at the highest level of independence possible based on their age and abilities. Your child will practice tasks that will help them function at home, at school, and during play activities.
Pediatric physical therapists treat ages birth–21 years and may address early gross motor skills like rolling or crawling or more advanced skills. Physical therapists also treat a wide range of diagnoses, from musculoskeletal injuries to developmental delays, neurological injuries, and cardiorespiratory diseases.
Diagnoses that may warrant referral to PT may include ankle sprains, congenital torticollis, ACL repair, traumatic brain injury, cerebral palsy, down syndrome, cystic fibrosis, and idiopathic toe walking. Many people are surprised to see physical therapists working with cancer patients or even burn victims! Physical therapists may practice in outpatient settings, hospitals or rehabilitation centers, schools, or even at your home, depending on your child's needs.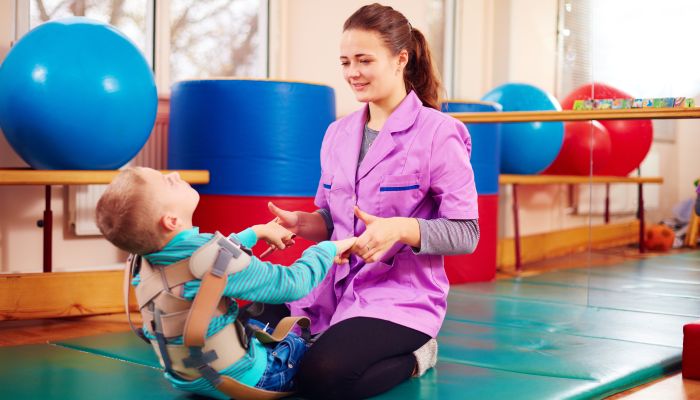 The First Appointment
At your child's first appointment, their physical therapist will complete an evaluation, which includes a thorough medical history, physical examination, and observation of skill performance. Typically, a child will leave their first appointment with some homework to start before beginning their treatment sessions.
Answering the therapist's questions honestly and thoroughly helps the therapist create a plan that can meet your child's needs. This includes sharing a list of medications, signs/symptoms, surgical and medical history, family history, and your concerns as the child's caregiver. If you have any questions or concerns about your child's development, your therapist will be happy to address these with you.
Your child's therapist will also perform a physical exam. This may include:
observing posture and symmetry
checking muscle tone, strength, and reflexes
evaluating muscle or joint tightness
assessing painful areas
looking for signs of inflammation, injury, or structural abnormalities
assessing equipment such as wheelchairs or crutches
performing testing on the neurological or other body systems
Therapists are sensitive to acquiring consent before procedures. They should ask before they put their hands on a patient and inform the family why and if any clothing needs to be removed to complete a physical exam.
In addition to the physical exam, the therapist will observe your child in motion. The therapist may observe your child playing or ask them to complete specific skills or a standardized assessment.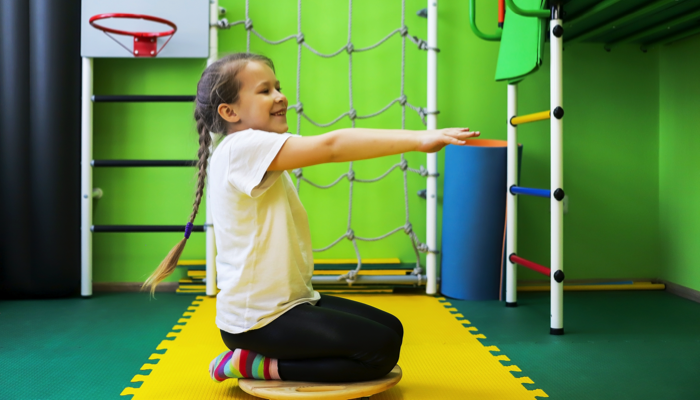 Treatment Sessions
Frequency and Duration
If the physical therapist has determined that your child is appropriate to receive PT after their evaluation, they will recommend follow-up treatment sessions. The frequency of these sessions is determined by your child's needs and the therapist's professional judgment, with the end goal of discharging the child when goals have been achieved and the child has progressed to an improved level of function. The number of treatment sessions may increase or decrease based on how your child responds to treatment.
Treatment duration varies widely and may range from 6 weeks to more than a year. This can be dependent on your child's diagnosis, the expected time to achieve goals, and insurance approval. For example, a child recovering from a low-grade ankle sprain will typically be seen until they return to their prior level of function, and it would be unlikely they would be seen for more than 6 months. On the other hand, a child with a lifetime diagnosis that presents with new challenges as they develop may attend therapy for most of their childhood.
Insurance requirements and local laws also influence the duration of treatment and the number of visits your child receives per week. In the event your child would benefit from long-term therapy, their therapist will need to seek reapproval from your insurance company for more visits, typically once or twice a year. Therapy benefits can vary widely between insurance companies, with differences in allotted visits, copays, and reapproval processes.
Inside a Typical Visit
A therapy clinic serving pediatric patients is an inviting and fun space that contains gym equipment, toys, and assistive devices. You may even see a playground, swings, and a ball pit! It's not unusual for occupational therapists and speech therapists to treat within the same facility and to collaborate with your child's physical therapist to provide optimal care.
A typical treatment session involves the therapist working one-on-one with your child to achieve their goals. For younger ages, this often looks like play-based intervention with hands-on assistance. For other age groups and some diagnoses, exercises may be more regimented and follow a schedule—particularly after surgery or injury—and might include strength training, stretching, and endurance training. For children who require caregiver support to complete daily tasks, treatment may focus on improving independence with these tasks, such as practicing transferring in and out of equipment, standing, and walking.
Educating the caregiver(s) is an important part of the treatment process, and the therapist will provide the family with a home exercise program to work on between treatment sessions. The home program is an integral part of treatment and is necessary to progress the child through their care plan. Like homework from school, home exercises ensure that your child gets the practice and consistency they need to meet their goals!
Caregivers must let the therapist know if they are struggling to complete home exercises for any reason. It is hard to make consistent progress without practicing at home, and your therapist will want to ensure that you are successful. Therapists may employ various strategies to help families become comfortable completing these tasks at home.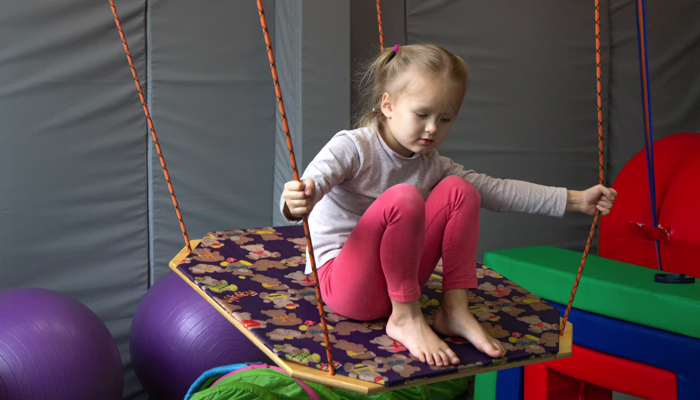 What Is My Role As a Parent or Caregiver?
You, the parent, are an important piece of the puzzle! During physical therapy appointments, the parent is often present to observe how the therapist works with the child, to receive education and strategies to improve the child's function, and to provide the therapist with any concerns or updates regarding the child's medical status or abilities.
Any other caregivers that spend large amounts of time with your child may be invited to sessions with the parent's consent so that the therapist may teach the other caregivers how to perform interventions or improve safety. Nurses, teachers, grandparents, and babysitters may all play a role in helping your child achieve their goals. Physical therapists may also visit and provide treatments at your child's school or daycare.
Like any medical office, parents bringing their child to PT should be provided with medical intake and consent forms and information regarding patient privacy. Unless it is a cash-based clinic, you will be expected to provide up-to-date insurance information.
Remember, iit is essential to advocate for your child. Ultimately, the therapist only has so much time with your child. You know your child best and have the right to ask questions, voice concerns, and discuss the care plan with your child's provider. It's important that the parent stays involved and invested in their child's plan of care. When working together as a team, the physical therapist and parent can maximize a child's gross motor development and performance.
Don't be afraid to start this new journey with your child! You may be surprised at how much they grow.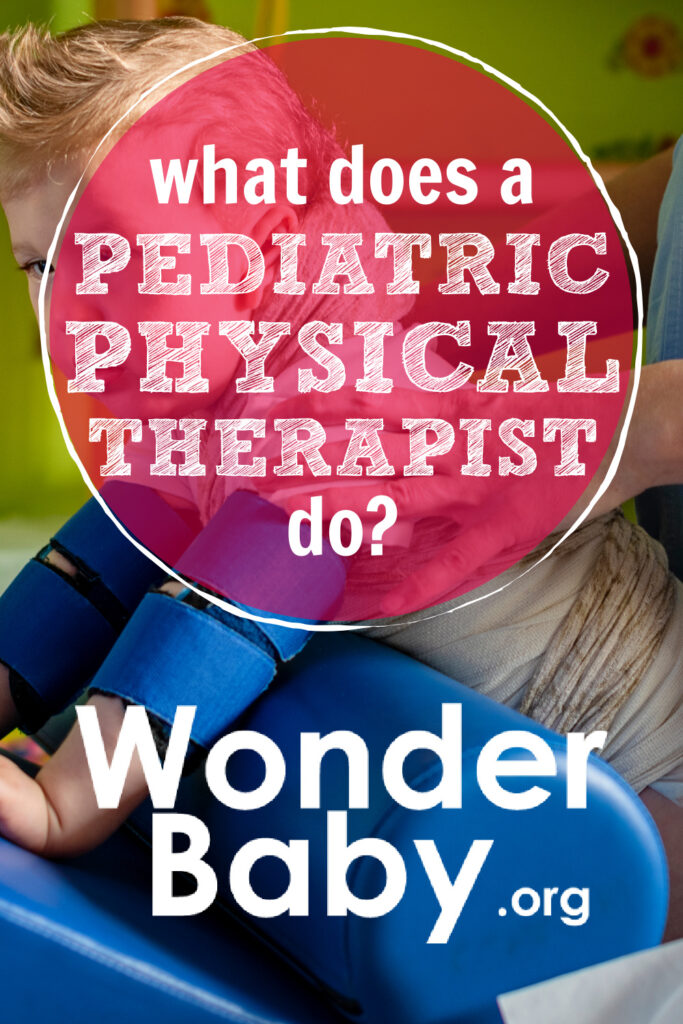 The information WonderBaby provides is not intended to be, and does not constitute, medical or other health advice or diagnosis and should not be used as such. Always consult with a qualified medical professional about your specific circumstances.
Related Posts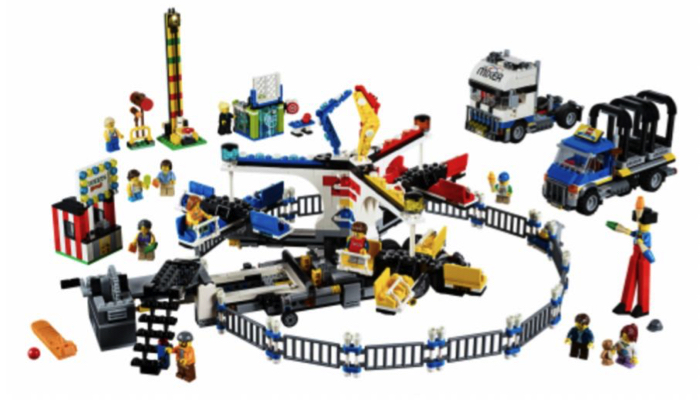 Toys, Visual Impairment
Bricks for the Blind provides text, audio, and braille instructions for LEGO sets that allows blind people to build LEGO sets independently.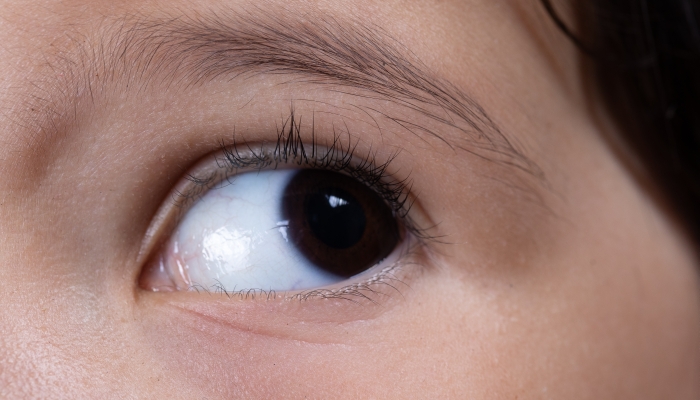 Eye Conditions and Syndromes, Visual Impairment
Aniridia is a condition where part of all of the iris of the eyes is missing. It can lead to blurry vision, light sensitivity, or even blindness.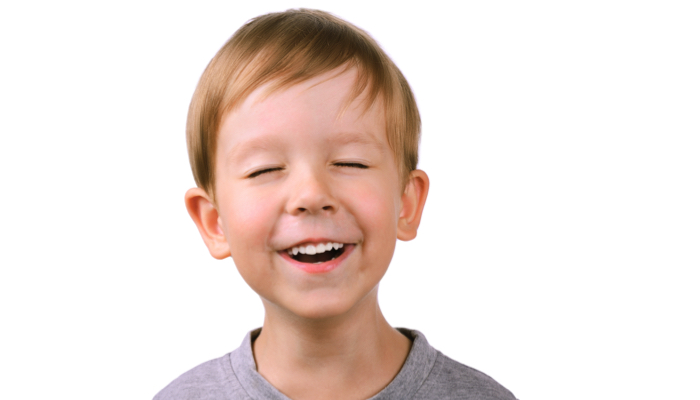 Eye Conditions and Syndromes, Visual Impairment
Microphthalmia is a condition where the eye does not fully develop. There's no cure, but early intervention can improve function for children with poor vision.