What to Do With Old Stuffed Animals You Don't Want Anymore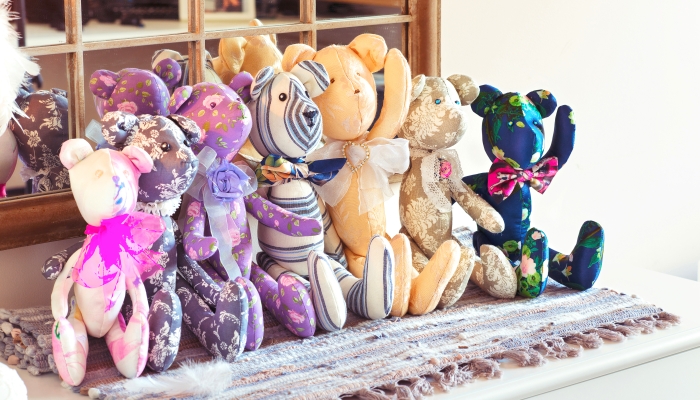 You always want to avoid throwing stuffed animals in the trash. They take decades, if not centuries, to decompose fully.
You have plenty of options for storing your old stuffed animals, both short- and long-term.
There are plenty of organizations where you can donate used stuffed animals in person and online.
Stuffed animals aren't easily recyclable, though there are organizations that will recycle them for you.
You can repurpose a stuffed animal into many things, from bags to puppets and so much more!
Birthdays, carnivals, holidays, kids' parties, family get-togethers—there's rarely an event where my kids don't come home with their new "favorite stuffed animal." Don't get me wrong; it's cute at first. Watching my two-year-old snuggle new teddy bears to sleep is enough cuteness to make this momma's heart explode!
Fast forward weeks later, and that same teddy bear has found his new home in the corner, crushed under the weight of several other toys. As much as they love stuffed animals, when this process takes place again and again over time, you end up with a whole zoo and very little space.
If you're wondering what to do with stuffed animals you don't want anymore, you're not the only one. Learn how to store, donate, or repurpose these old friends in a few easy steps that will clean out the toy box for good.
Avoid Throwing Away Old Stuffed Animals
If you're sick of the pile of stuffed animals taking up room in the house, throwing them in the trash can be tempting. I'll be honest—I'm guilty of this myself. The thought of those riding around in my trunk for months as I forget time and time again to drop them in the donation bin is enough to toss them out right then and there.
As easy a solution as it may be, there are more environmentally friendly ones. Stuffed animals don't easily decompose, especially when they are made with embellishments like buttons. Buttons made of plastic can take decades or even centuries to decompose. The same goes for synthetic fabrics like nylon and polyester.
How to Properly Store Old Stuffed Animals Long-Term
Whether your little one can't part with some of these furry companions or you'd like to preserve some of their favorite friends, it's important to store your old stuffed animals properly. First things first, get those well-loved stuffies looking good as new. If the animals are machine washable, put them in the wash on a delicate cycle.
If they're hand wash only, carefully work to clean them using a gentle soap. Be sure they're completely dry inside and out to prevent any issues with mold or mildew. During this process, consider climate-controlled storage areas where you can keep your animals. Fluctuating temperatures or humidity stand to ruin them over time.
Aleeya Healey, MD in the article titled Allergies, asthma, and molds published in 2022 reiterates the importance of deterring mold in the cleaning and storing process. The report states, "Fabrics, carpets, stuffed animals, books, and wallpaper can contain mold spores if they are in damp places…Central heating and air-conditioning systems can help control mold."
Next, you'll want to choose some sturdy plastic or cardboard boxes with the ability to close. Make sure you have plenty on hand! You want to avoid packing these boxes to the brim. To properly preserve the stuffed animal's appearance, they need room to breathe (figuratively, of course). Now it's time to grab some acid-free packing paper.
The paper must be acid-free as this type of paper adds an element of protection, manufactured to neutralize any natural acids, helping preserve your items over time. Once each item is completely wrapped and placed in the roomy box of your choice, you're ready to safely store your stuffed animals for the long term.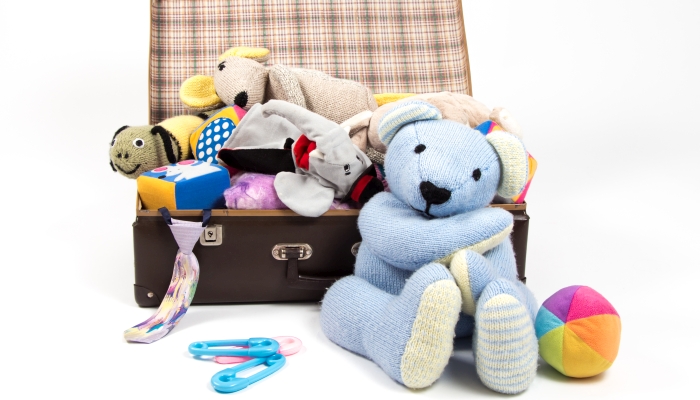 How to Properly Store Old Stuffed Animals Short-Term
If your kids are anything like mine, they have their fair share of old stuffed animals on their hands, but they're in a solid rotation. One day the oldest will mention the lovey she got a birth that she's not talked about in months. Then my son will suddenly become attached to a new stuffed animal, leaving the old one in the dust.
Because of this, we have short-term storage for their old stuffed animals because you never know when they might be looking for an old friend. One of my absolute favorite short-term storage ideas for stuffed animals is the bean bag storage method. You purchase an empty bean bag shell, fill it with all their old animals, and zip it up!
This not only gets the stuffed animals out of the way but also acts as a fun seat for them to pull out when they're reading a book or during movie time. It also keeps them very accessible to me if they start asking where an old animal is.
No worries if the bean bag method isn't your cup of tea. Here are some other short-term storage ideas for old stuffed animals that work in your child's bedroom, family room, and the like:
Storage net or hammock
Toy box with lid
Over the door organizer
Rolling plastic drawer cart
Cotton rope basket
Plastic container with lid
Where to Donate Old Stuffed Animals
Donating stuffed animals is a great option, especially if they're in good condition. For my kids, one too many tries on the claw machine at the arcade has led me to this option many times before. The question is, where do you donate them? If you've got a Goodwill or Salvation Army nearby, those are some solid first options.
If not, here are 9 other places to consider for stuffed animal donations. Each with its own cause, you can't go wrong with whichever you should choose!
Women shelters: For children in protective programs or with their mothers in a shelter program, they make for reassuring gifts.
Donation Town: This donation organization connects local charities with donation pickups nationwide for stuffed animals and other things.
Churches: Donating to a church for outreach ministries or church nurseries.
Foster care systems or children's homes: A comforting gift for children awaiting families.
Hospitals: Donated items are commonly used in children's wards or waiting rooms.
Stuffed Animals for Emergencies: An organization that provides stuffed animals to kids in emergency situations like ambulance rides.
Fire and police departments: For firefighters and officers to give children on the scene of an incident or in traumatic situations.
Animal shelters: Dogs could use a stuffed animal of their own too! A pet shelter would give these well loved stuffed animals new life with new friends.
Daycares and doctor's offices: With daily wear and tear, these kinds of facilities always need new items.
It's important to remember that each organization or local donation drop off will have their own set of requirements for donating. Be sure to contact your donation location first and ask pertinent details like condition of the animal and cleaning requirements. This will save you some hassle if they don't accept donations in the condition you have them.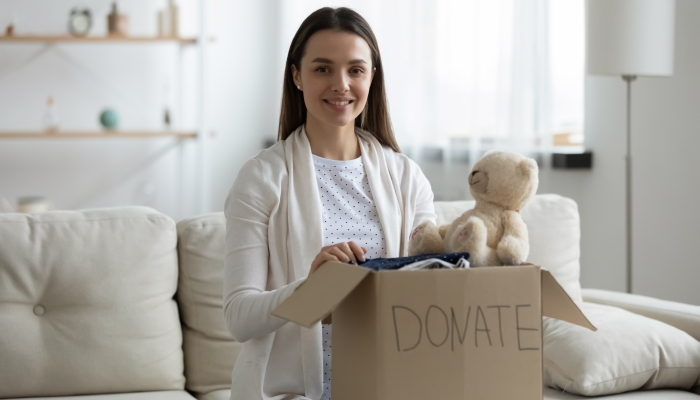 Are Stuffed Animals Recyclable?
Yes and no. Unfortunately, there's no simple way to recycle a stuffed animal yourself. Made up of an array of different materials and embellishments, there's no easy process as with the products you can place for pickup right at your curb.
The good news is, if you're interested there are some organizations who have looked to fill this void. For example, TerraCycle offers zero waste boxes you can fill with your stuffed animals.
You can choose between a small, medium, or large box, put your items in and send it off where they'll be sure each animal ends up recycled, giving them a second life. The cost is the only downside, with a small 11" x 11 "x 20" box costing $100.00 for reference.
Creative Ways to Repurpose Old Stuffed Animals
Maybe you find yourself not wanting to store these favorite stuffies but also not ready to part with them. If that's the case, there is a third option and that's repurposing them.
Opting to bring your old animals back to life not only offers a solution to your problem but also new ways for fun for your little one! Check out these unique ideas:
Make a backpack or bag: You may have seen bags in the kid section that resemble a stuffed animal backpack or a girl's animal purse. Why buy one when you can make one yourself with some fabric for the straps and a new zipper.
Create a puppet: Make your old friends come to life by creating cute puppets out of them! Cutting off the bottom, removing the stuffing from the main part and sewing up some loose ends makes for added years of entertainment.
Make a blanket: A simple way to keep the sentimental value of the stuffed animals in a transformed way. Piece together the fabric from your stuffed animals, sewing them together to make special blankets filled with memories.
Use the stuffing: Tons of stuffed animals on hand equals a lot of stuffing and that can be used for many home projects. You can make new cushions, a dog bed, fill a bean bag chair, and so much more!
Create a craft: If all else fails, save the pieces of your stuffed animals to complete new crafts. Get the kids involved, using buttons, fabric, eye pieces and the like, all taken off and made into an entirely new creation.
FAQ
How do you clean a stuffed animal?
As previously mentioned, some stuffed animals are machine washable but there's some animals that are far too delicate for that. If you have a stuffed animal that needs more specialized care, try to spot clean it using a washcloth or soft brush. Apply some gentle soap, detergent, or baking soda to the affected area on the animal.
Carefully work one or a combination of those into the spot on your stuffed animal. Repeat the process until the spot has dissipated and use a clean, dry rag to wipe away any leftover residue. After the wash is complete, let the stuffed animal fully dry prior to storing.
What if I have stuffed animals to donate that aren't used?
With how many stuffed animals make their way into the home, you've likely got a stuffed animal or two that was never used. If you're looking to get rid of new stuffed animals, you can still donate to many of the same organizations above. There's some others too!
Organizations like Toys for Tots and Ronald McDonald House accept new toys only and are happy to accept stuffed animals among other items.
Related Posts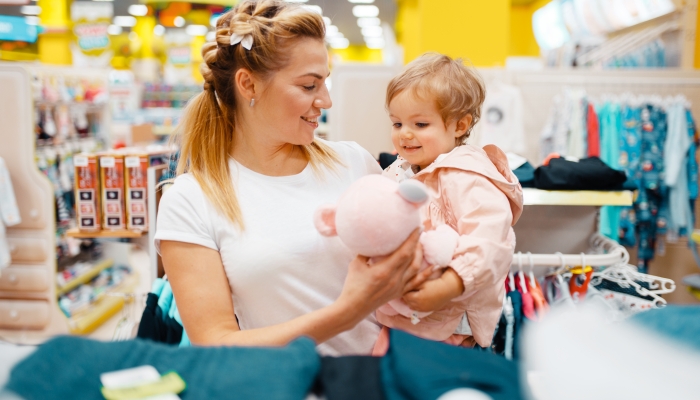 Toys
Ensure your child's well-being with top tips on choosing suitable toys that create a secure, fun play environment with our guide to safe toy selection.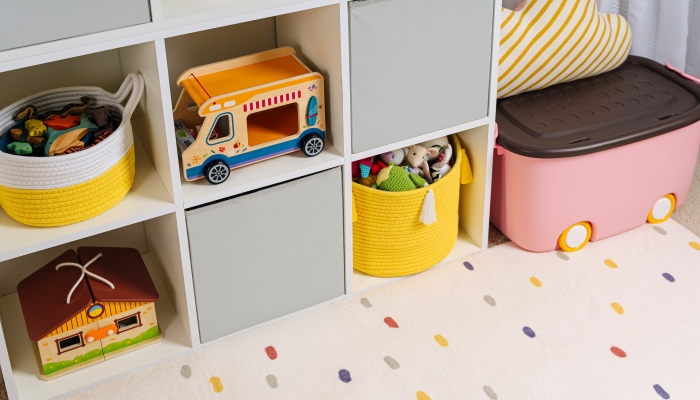 Play, Toys
Your home doesn't have to be overwhelmed by toys, even in the throes of raising tiny humans. Revolutionize your space with these ingenious toy storage ideas today!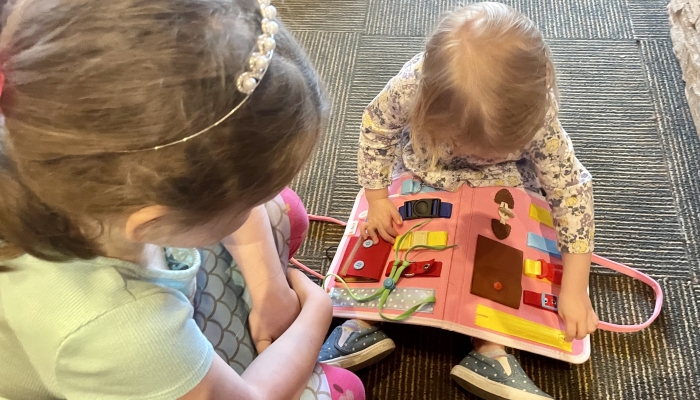 Product Reviews, Toys
The Best Montessori toys for toddlers encourage the development of life skills, allowing fun simultaneously. Here's a look at our top picks.