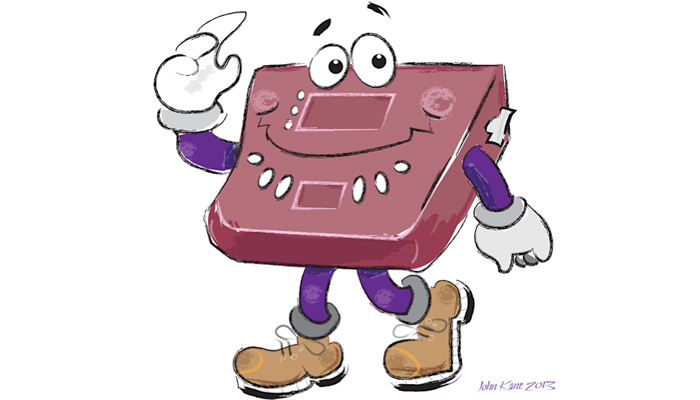 Have you been watching Marty our SMART Brailler travel around the country visiting six families and showing them all he can do?
If you have, then you know that at the end of the trip WonderBaby.org readers had the chance to vote for one family to keep Marty! That was exciting and fun (and congratulations to Abby for winning the brailler!), but there are still five families out there who got to know Marty and discovered that the SMART Brailler is an amazing educational tool for their kids.
Shouldn't all of them get a brailler too?
Let's make this happen! Perkins Products has generously offered to take $500 off the cost of the brailler for each of these five families. Which means they only need to raise $1,695 to get a brailler. I say only… but it's still a lot! Can you help?
Below are fundraising pages for the families and kids who are trying to raise money to buy a brailler. Please check them out and contribute to the cause! Thanks!