Perkins SMART Brailler is Now Available on APH Through Quota Funds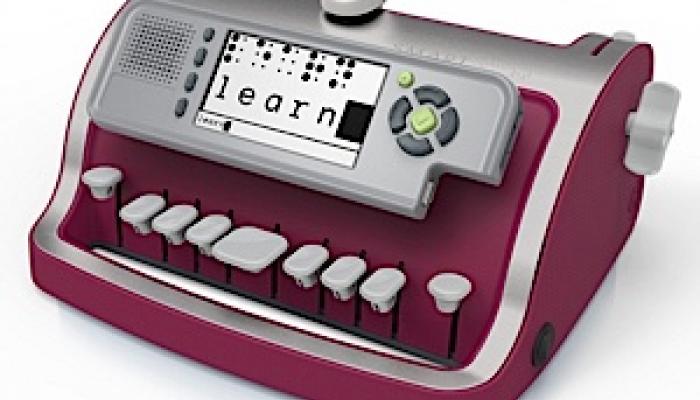 The Perkins SMART Brailler is a critical tool to have when learning braille: it's a mechanical brailler with a built-in screen and speaker to provide immediate visual and audio feedback. The text-to-speech and screen display make braille accessible to both the blind user and their sighted companions.
The brailler was developed in partnership with American Printing House for the Blind (APH); the APH version includes Building on Patterns: Kindergarten supplementary exercises, an exclusive addition. And it's for sale here. The cool thing about items sold through APH is that quota funds can be used to purchase them.
What are quota funds, you ask? It's money the government puts aside to fund the purchase of educational items for students who are blind. It's there to give those students equal access to the educational curriculum. You can read an article describing quota funds here.
So if your child needs that new brailler for the upcoming school year, now's the time to get your ducks in a row and apply for the funds!
Related Posts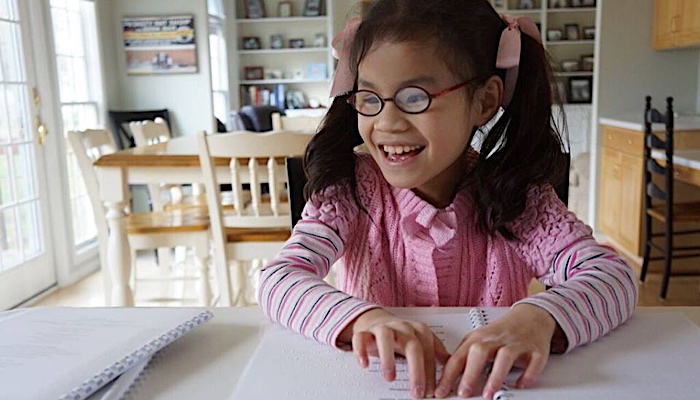 Braille and Literacy
The Seedlings Book Angel Program shares books in braille with visually impaired children in the United States and Canada. Each child receives their choice of five free books when they...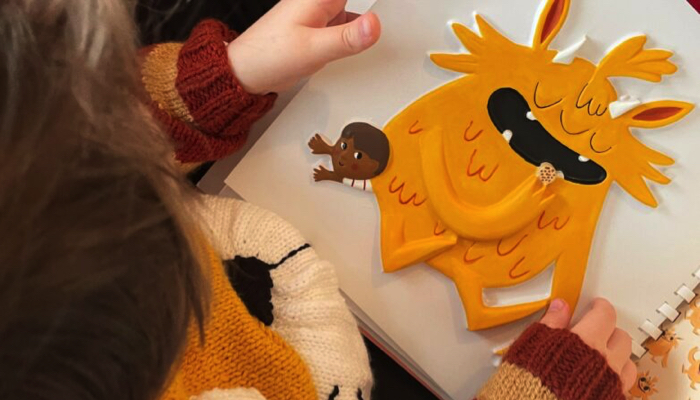 Braille and Literacy
Living Paintings is a Uk based charity that designs, creates, and publishes Touch to See books for kids who are blind.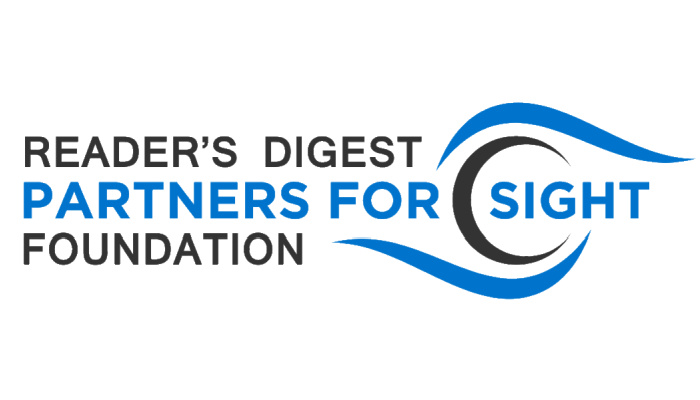 Braille and Literacy, Visual Impairment
Reader's Digest Partners for Sight is dedicated to fostering the independence of people who are blind and visually impaired.