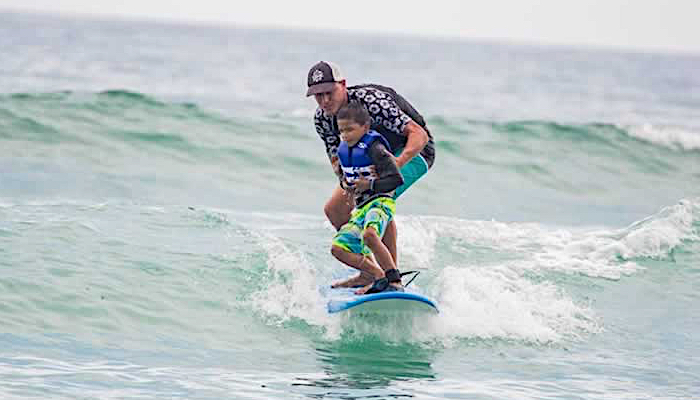 You won't find me in the ocean learning to surf anytime soon, but at Indo Jax Surf School's Visually Impaired Summer Camp intrepid kids (who just happen to be visually impaired) are out on the water learning to surf like it's no big deal!
The surf camp takes place at Wrightsville Beach in North Carolina for a week in July and has been going on now for six years! The camp gets bigger every year and includes sighted siblings as well.
Volunteers help the kids learn how surf boards work on the sand before they get in the water and every participant gets a chance to ride the waves in whatever way works for them. The camp is open and inviting and it really looks like a great experience for everyone. Some families even travel from other states just to come in for this camp every year!
Experiences like this are a wonderful way for visually impaired kids to gain confidence… but this is also true for their parents! I love what one instructor had to say about how the parents react to the camp:
"The first day, they are pacing the beach worried, and then they calm down. Then it's like, wow, if they can get up on the board out there, they can do anything!"
To learn more about the camp, check out this news story at StarNews Online or visit the website for Indo Jax Surf Charities. Indo Jax also created this moving video of their campers out on the water:
Related Posts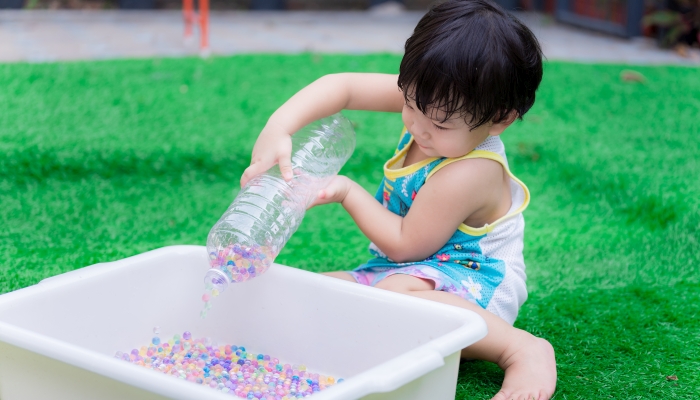 Sensory Activities
Sensory bottles are wonderful for calming children and giving them sensory input. Learn how to make an easy DIY sensory bottle at home!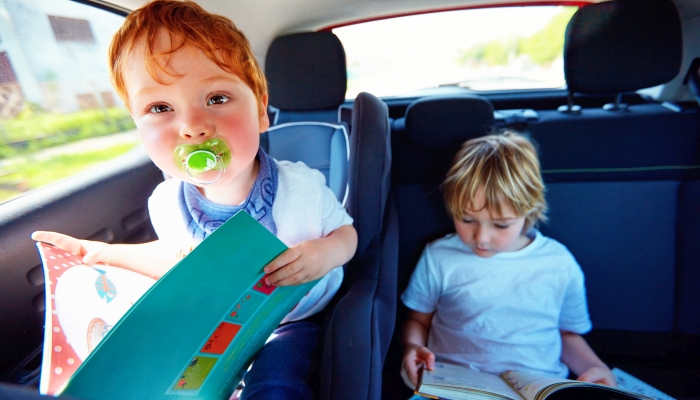 Play
Planning a road trip with a toddler in tow? These 13 fun car activities for toddlers will make your road trip enjoyable!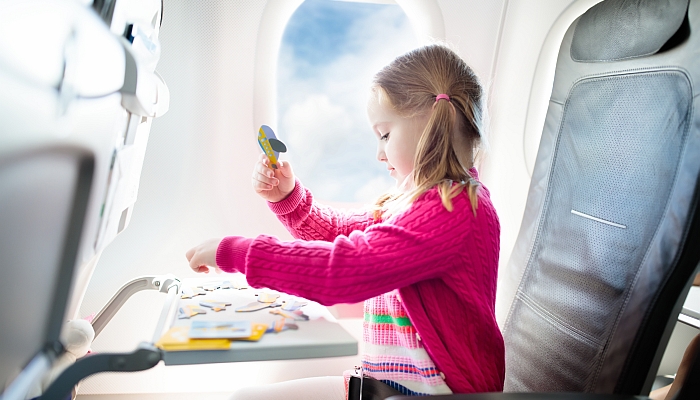 Parenting, Play
If you'll be flying with a toddler, you'll want to be prepared. Our list of fun airplane activities for toddlers is all you need to make the flight more enjoyable.