The Perfect Role Model for My Blind Daughter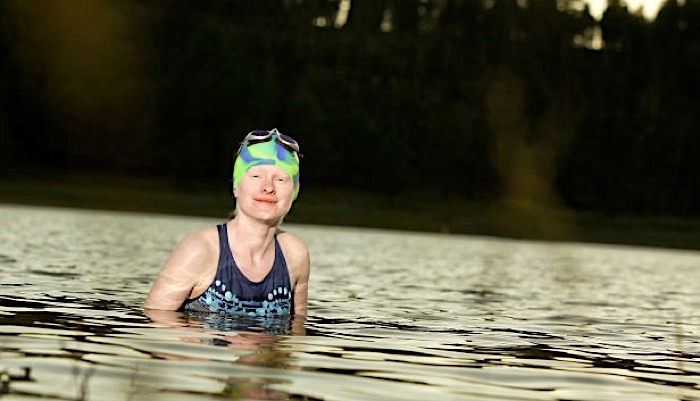 Cat McD shared this on our Facebook page. It was too powerful not to post!
At the Stride for Sight Walk sponsored by The Foundation for Blind Children in Phoenix Arizona, I had taken notice of a young woman at the start of the walk. She was very fair skinned with a big floppy purple hat, sunglasses and a walking cane. I took this opportunity to talk to my daughter Cailee about older girls using canes and how she was using her cane to find the edge of the side walk so she could stay on the right path.
My mom as sweet and as friendly as she is ended up walking alongside her and talking with her as well as alerting her to any hazards along the 1 mile walk. The young woman had come with family but had become separated some how.
I caught up to them and also joined the conversation. I shared about Cailee and early intervention and the struggles with her cane. I had a feeling this girl was special, I ran back to our stroller and pulled out the very last "Girls Are Tough" Cailee's Corner T-Shirts and ran back to her and asked her if I could give it to her. I explained to her what it said and she exclaimed "I LOVE THAT!"
We were just getting to the finish line and I heard the announcer say, "Look who it is everyone, the famous Katie Cuppy, who swam ALCATRAZ!!!"
My jaw hit the grass and tears hit my cheeks. I had followed this story and was so in awe of the girl in the story. I had just walked alongside her for a mile. I had to make sure to tell her how much I respected her and how brave I think she is. I wanted to introduce my daughter to her and show her a really "tough girl"… I was so uplifted by her and inspired.
I believe people are placed in our lives at the moments we need them to be and Katie Cuppy was placed in ours to walk along next to me help me keep my head up, remind me to keep moving forward one foot in front of the next and to keep making goals. Girls are tough and the ones like Cailee and Katie prove it!
Read her story and amazing accomplishment!!
Katie opened my mind to not be afraid; to allow Cailee to do things, to allow her to be 3 and challenge herself. I want to empower my daughter always, to the fullest and not be the reason she is held back and Katie re-sparked that for me.
Related Posts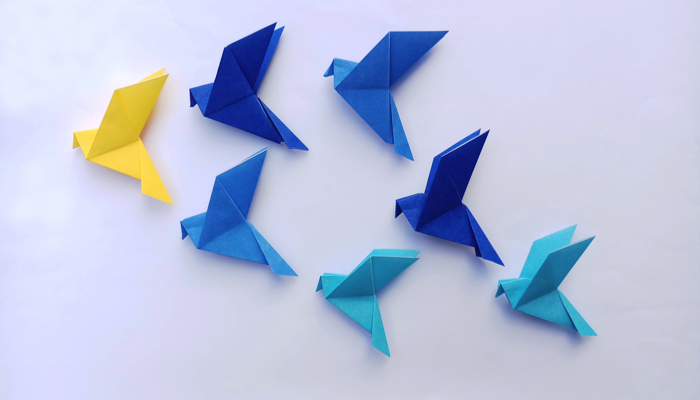 Tactile Art, Visual Impairment
Accessible Origami provides basic text-only step-by-step instructions on how to fold popular origami figures for people who are blind or visually impaired.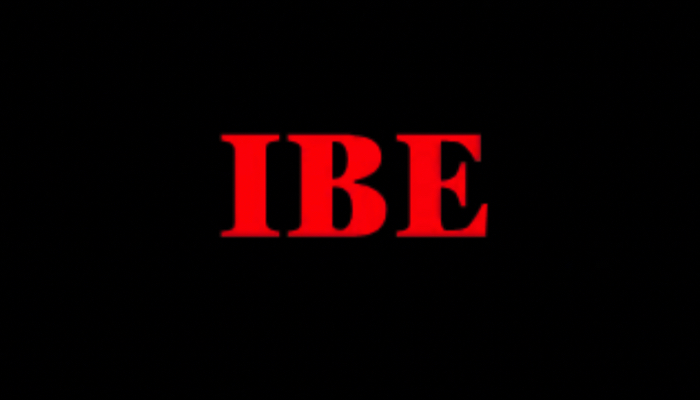 Visual Impairment
Insight Beyond Eyesight provides support, information, and networking for Jewish individuals who are visually impaired and their families.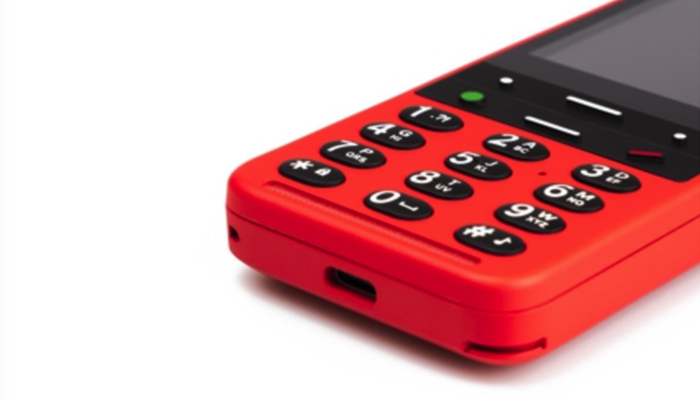 Assistive Technology, Visual Impairment
The BlindShell Accessible Cell Phone, with a tactile keypad, large screen, and enhanced voice control, is the perfect phone for those blind users.