Go Baby Go Provides Mobility Inspiration!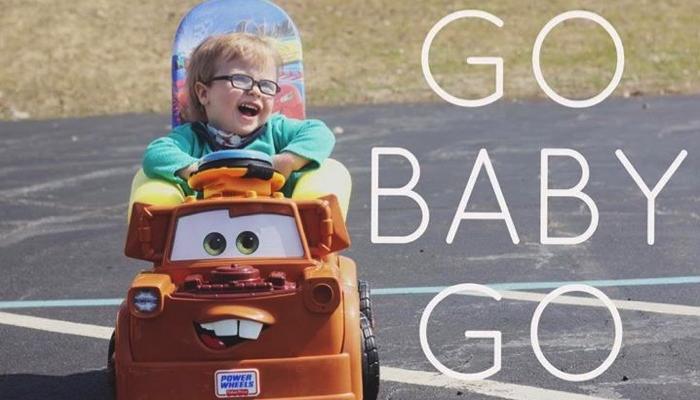 Dr Cole Galloway from the Department of Physical Therapy at the University of Delaware has a vision… a vision of kids moving and interacting and playing even when movement is a significant problem for them.
He understands that kids who can't move independently are also limited in their social interactions as well as self-motivated play. And yes there are different types of adaptive equipment designed to help children move, but they are often big and clunky (i.e. intimidating to other kids) and worst of all expensive. Very, very expensive.
What's Dr Galloway's solution? Adapted ride-on toys!
Yep, you read that right. Regular old motorized ride-on toys from Target or Toys R Us are inexpensively transformed into adapted mobility equipment that fits right in in the daycare center or on the playground.
With some relatively simple additions (like straps or PVC rails) Dr Galloway and his team create personalized motorized cars and trucks for little kids with special needs. My favorite adaptation is when they add a BIGmack switch to the steering wheel so that a push of the switch makes the car go. But the possibilities here are really endless and totally dependent on the needs of the child.
Learn more about the program and how to get involved, download the free manual to learn how to do this yourself, give them a like on Facebook or watch the very cool video below:
Related Posts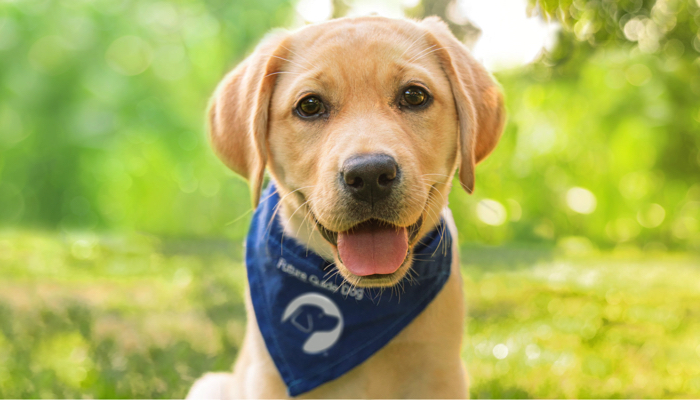 Orientation and Mobility, Visual Impairment
Southeastern Guide Dogs places skilled companion dogs with children with vision loss and guide dogs with teens as young as fifteen.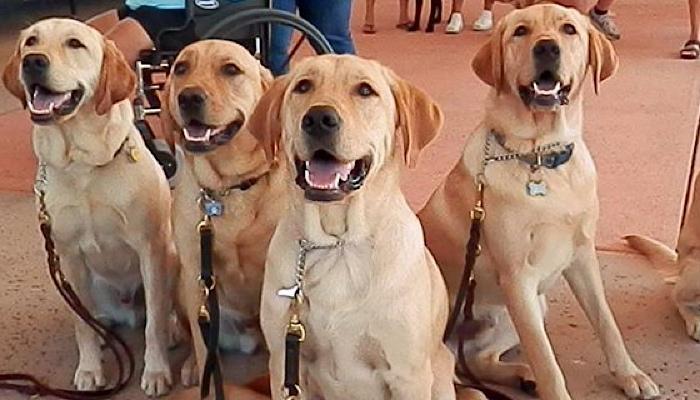 Orientation and Mobility, Visual Impairment
Guide Dogs of America is dedicated to its mission to provide guide dogs and instruction in their use, free of charge, to blind and visually impaired men and women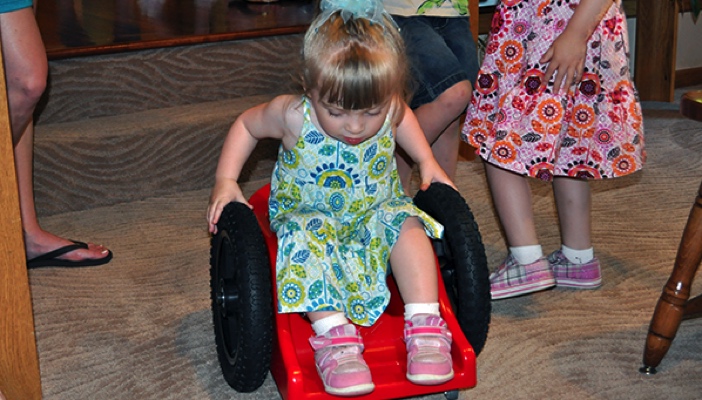 Orientation and Mobility
The ZipZac 1 & 2® are great mobility chairs for kids who need assistance. The chair was originally developed for a young boy with spina bifida who could move his...