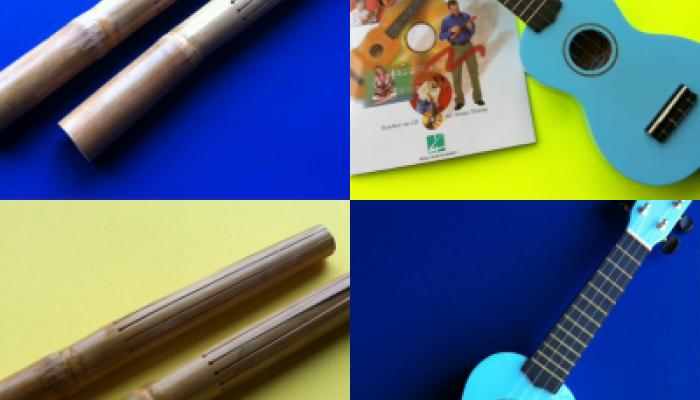 Visit Daria's Monthly Music Page before March 9th 2014 and you can enter to win two beautiful and authentic musical instruments from Hawai'i!
Daria writes about music from all over the world and this month her focus is on Hawai'i. She tells you all about the ukulele and even has some ukulele coloring pages you can download. Her contest is for a lovely blue ukulele along with a carrying case and a book/cd combination that will teach you how to play!
You can also learn about pu'ili sticks, bamboo rhythm sticks that make a wonderful sound when tapped. Want to see a pu'ili dance in action? Watch this short video to see how they work. Looks like fun, doesn't it? Daria is also giving away a pair of pu'ili sticks this month, so go check it out!