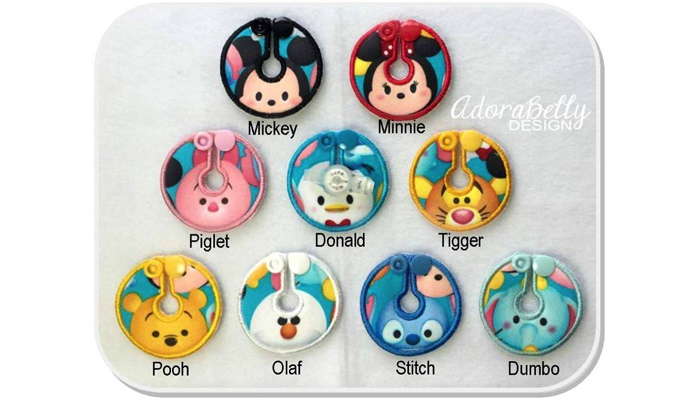 Shared by Stefanie Cloutier
http://www.adorabellydesign.com/
Having a child with a medical issue can spawn some pretty enterprising ideas. Case in point: Adorabelly Design. These are whimsical covers for a g-tube, j-tube, or other assistive device that could use covering.
Each cover is handmade with three layers – fleece, flannel and cotton – are completely washable, and fasten with a snap. The site shows a wide variety of styles and adorable designs, but since each one is custom-made they're happy to work with their customers to create whatever they want.
The cost is $4 apiece for an order of one to four covers, with the per-piece price going lower the more you order.