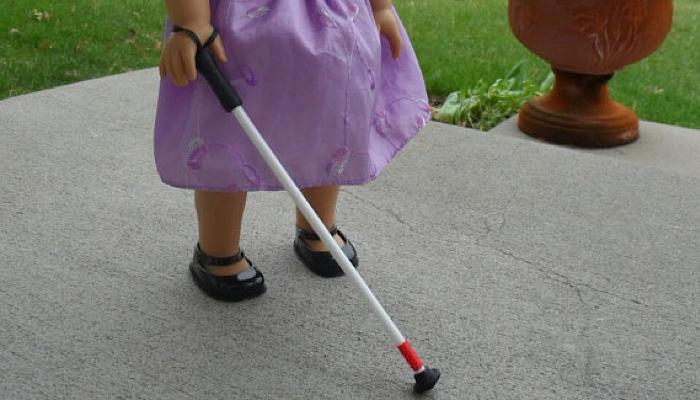 https://www.etsy.com/listing/197152745/blind-training-cane-or-low-vision-cane-w
This is too adorable for words! An enterprising mother has made a blind cane for her visually-impaired daughter's American Girl doll. How cool is that?? She's selling it for $10 on her etsy site, a bargain when you consider what most AG accessories can run you.
The cane is made of plastic and sculpey clay and includes a ribbon that ties it to the doll's wrist. Her site is called CuteAsADaisy and it looks like she offers other AG-related items.
By the way, American Girl also offers hearing aids for those dolls who are hearing impaired; check them out here. I love that they're pink.