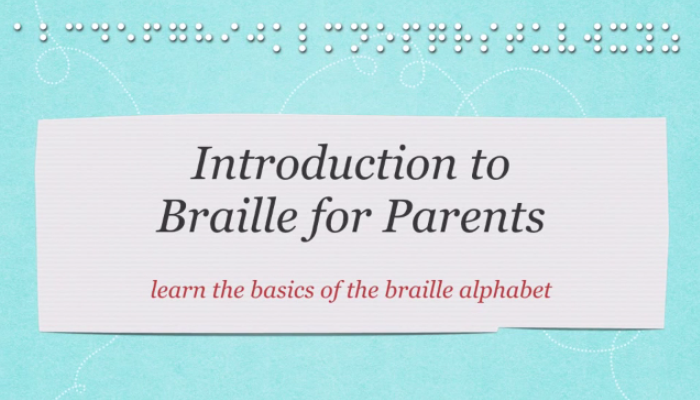 Shared by Stefanie Cloutier
https://www.youtube.com/watch?v=D3l2ZNC6iWo
So your child is learning braille in school, and you don't know the first thing about it. How can you help them with reading or doing homework if you can't read what they're reading?
Check out this nifty YouTube video on learning braille geared to parents. It takes things step by step, making it easy to begin to understand the system of dots that will open up the world for your child.
The fact that it's only eight minutes long means you can fit it in the small spaces of free time you may have. Time well spent.