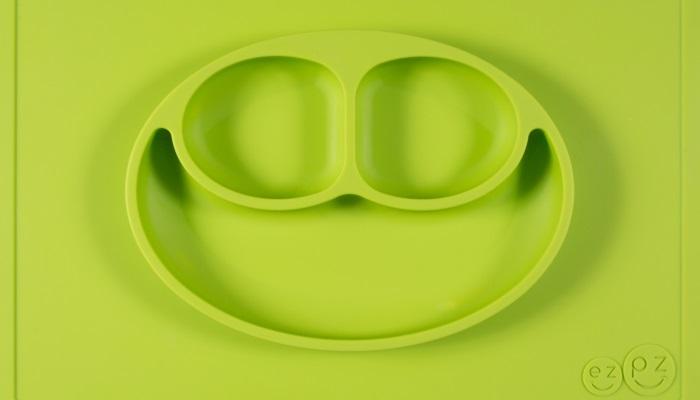 Shared by Stefanie Cloutier
Anyone who has ever fed small children will totally love this product: it's a divided dish and table mat all in one piece. Made of silicone and available in a variety of bright colors (as well as the more neutral gray, for those who may want something nicer for the dining table), these cool mats suction right to the table and clean easily either in the dishwasher or the sink. No more dishes dashed to the floor, and food flung to the walls – these things won't move until YOU decide it's time.
They also stack easily, even full of food, for convenient service at mealtimes. Naturally, they were developed by a harried mother of three young boys, including twins. Lindsay Laurain, the mom, funded this through a Kickstarter campaign, and it sounds like there will be more products coming down the pike from her.
They're $24.99, so not exactly cheap, but possibly well-worth the extra time you gain from not peeling spinach off the walls and floors.
The full description, as well as pics of the product, can be found at ezpzfun.com.