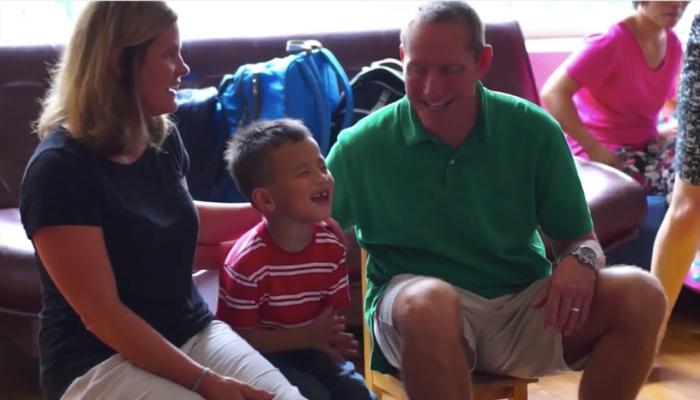 Have you ever thought about adopting a visually impaired child? This video from Bethel China captures Finn's adoption day when Ferrin and Beth travel to China to meet Finn and bring him home. You'll see when Finn's first meets his new family and the immediate love and beauty between them. How does it feel for Finn? How does it feel for his new mom and dad?
There is no way you can watch this video without tears in your eyes. It is truly humbling to see the love this family has for a boy they've never met who is now a member of their family.
But as Beth says, they did not do this to bring a blessing to Finn. Finn has blessed them with his love and bubbly personality.
If you want to learn more, you can contact Bethel China at adoption@bethelchina.org.