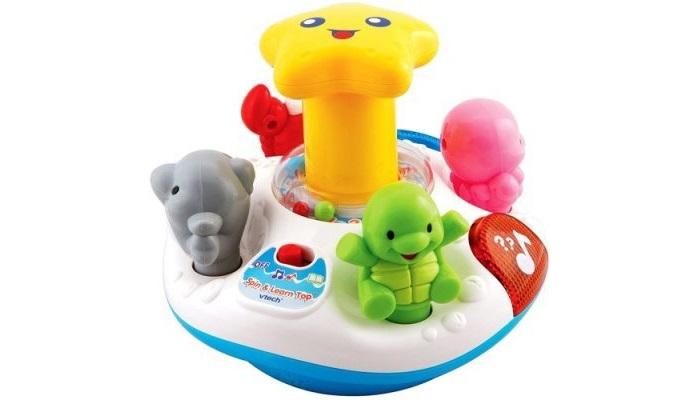 The Spin & Learn Top is a simple toy that spins and lights up when you hit the plunger. The plunger is big and easy to find and push so babies can get an instant response from the toy, plus the little characters sing and make funny sounds. The movement and lights are great for kids with low vision or CVI.
Related Posts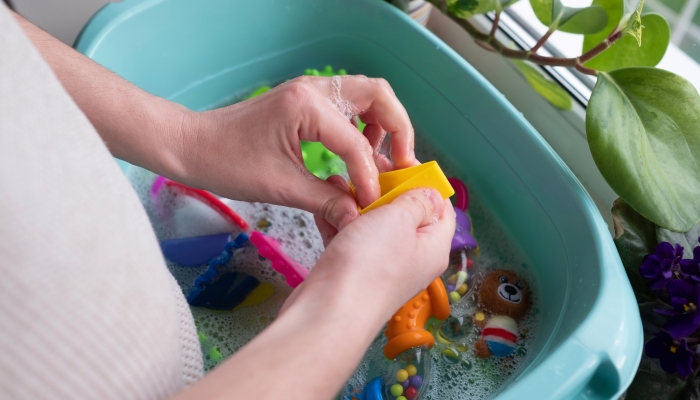 Parenting, Toys
Bath toys are fantastic. Unless yours are filled with mold, of course. Here's all you need to know about how to clean bath toys safely and effectively.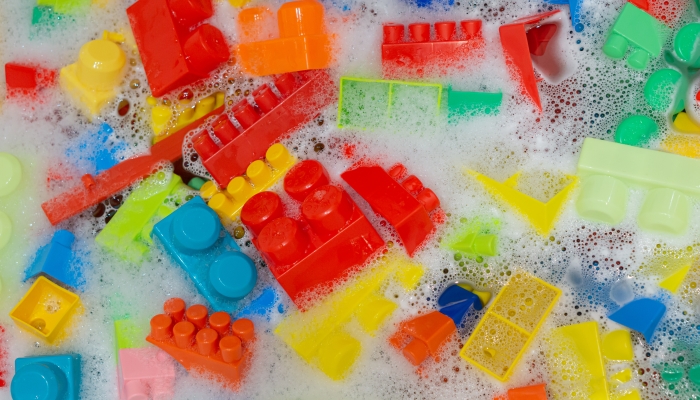 Parenting, Toys
It's essential to know how to clean baby toys safely and effectively to prevent them from becoming a breeding ground for harmful bacteria.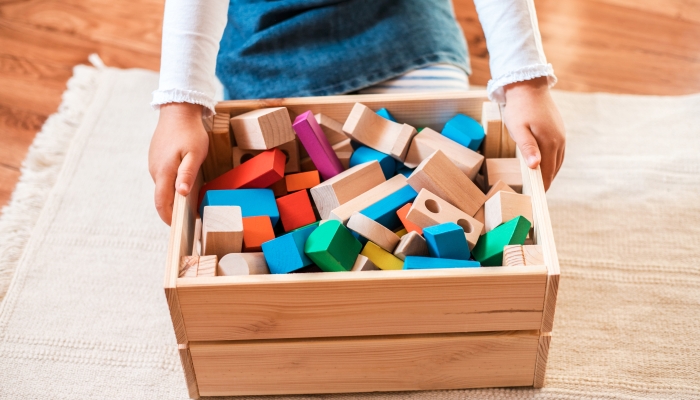 Parenting, Toys
As long as you know how to clean wooden toys effectively, they should continue looking great for generations.