10 Users You Should Be Following On Twitter if You're the Parent of a Child with Visual Impairments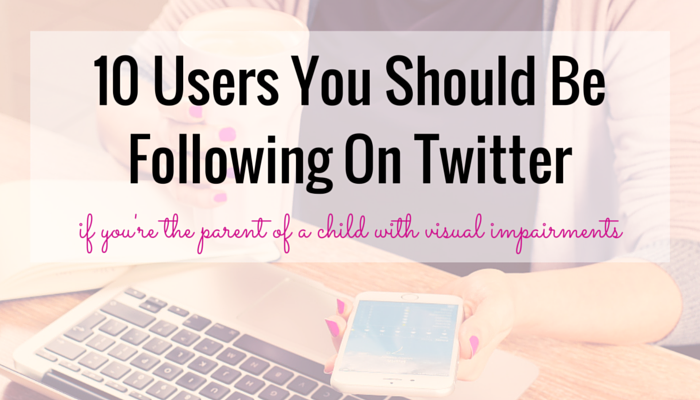 Twitter is home to over 304 million monthly active users. Are you one of them? If not, first go check out our article How to Use Twitter for Parents of Kids with Visual Impairments then come back to add these individuals and organizations to the list of people you follow. If you're already registered on Twitter, then take a moment to browse through these fellow peeps who rank at the top of the list for sharing quality and updated information that is useful to parents like you! Have one to add? Share it in the comments section below. We love finding great new resources to connect with on Twitter, too!
Individuals & Organizations to Follow on Twitter
Users Sharing on WonderBaby.org
@LightAide: LightAide is an LED educational tool to engage learners with special needs. The product was based on an idea from a mom with a child who is visually impaired, and brought to life by her, Philips, and Perkins. Follow @LightAide to learn more about the community including updates on the product and resources if you or your child's school already owns a LightAide.
@SensorySun: Sensory Sun Educational Technologies is an online resource sharing accessible products for teaching young kids with visual impairments including lesson plans, toy reviews, sensory activity ideas, and more. @SensorySun also is the developer of the iPad app Exploring Braille with Madilyn and Ruff, now available on the iTunes Store. You can read the review on WonderBaby.org, too!
Perkins School Affiliated Users
@PerkinsVision: Perkins School for the Blind (Watertown, MA) prepares children and young adults who are blind with the education, tools and skills they need to realize their potential. They tweet out info on upcoming Perkins eLearning events, fundraisers, and accessility information including technology and braille. @PerkinsVision also Retweets other Perkins School affiliates, among other industry leaders.

Tweets by @perkinsvision

@PathstoLiteracy: Paths to Literacy promotes literacy for students who are blind, visually impaired, deafblind, as well as those with multiple disabilities. They're a project from @PerkinsVision and @TSBVI_Outreach sharing activity ideas, braille book resources, science and math lesson plans, and more for parents and teachers. If you're a TVI, you should definitely follow @PathstoLiteracy!
@Perkins_Library: The Perkins Library provides free services to Massachusetts residents who have difficulty reading print materials due to a disability as part of @PerkinsVision. If you live in Massachusetts or the surrounding New England area, then you will find their tweets helpful. If you live elsewhere, you can still follow @Perkins_Library to learn more about what they do to help kids like yours so maybe you can implement the ideas locally!
Tweets by @wonderbaby
And of course don't forget to follow @WonderBaby on Twitter! We often share different information and news than you'll find on our Facebook page, plus you'll get updates on newly published articles and more!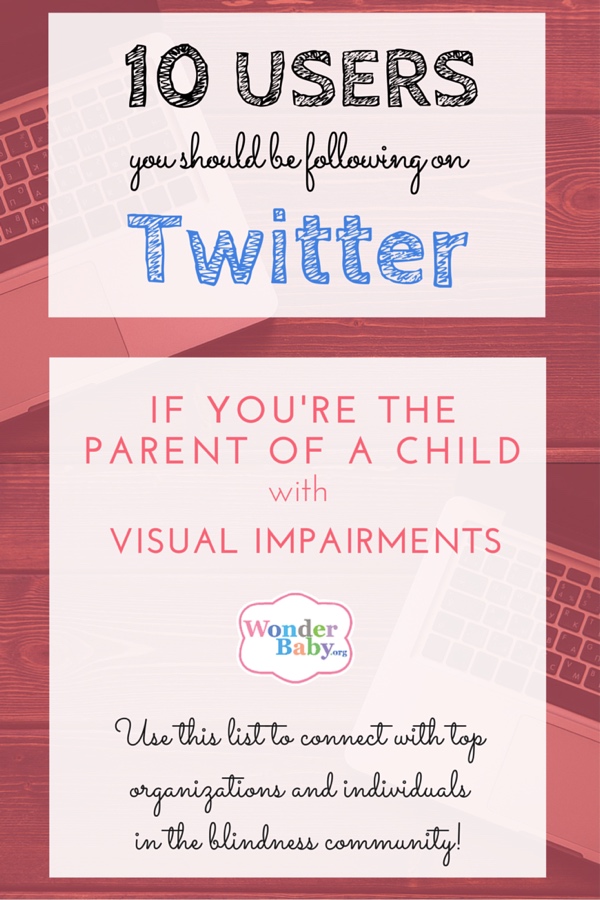 Related Posts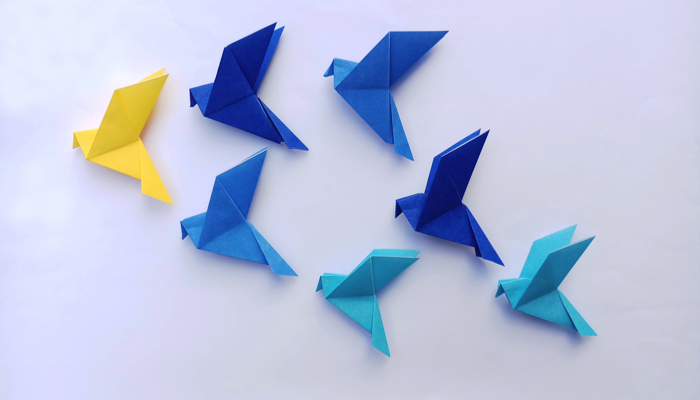 Tactile Art, Visual Impairment
Accessible Origami provides basic text-only step-by-step instructions on how to fold popular origami figures for people who are blind or visually impaired.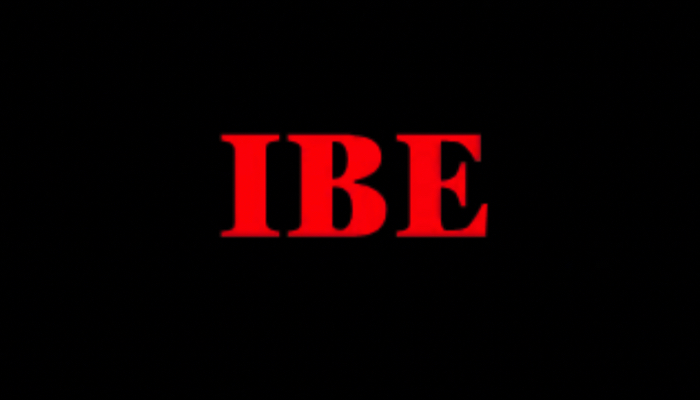 Visual Impairment
Insight Beyond Eyesight provides support, information, and networking for Jewish individuals who are visually impaired and their families.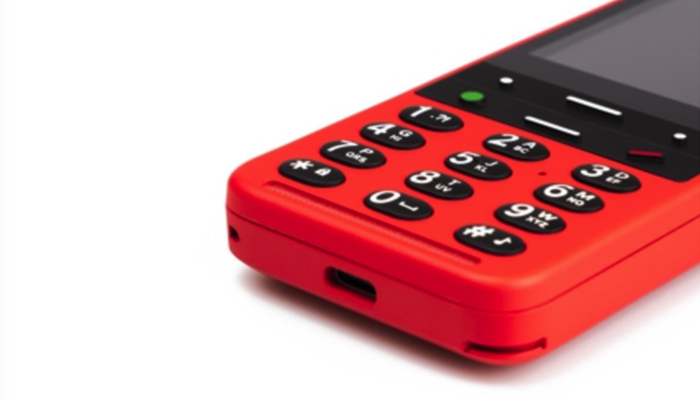 Assistive Technology, Visual Impairment
The BlindShell Accessible Cell Phone, with a tactile keypad, large screen, and enhanced voice control, is the perfect phone for those blind users.