Baby Look Tickle App Review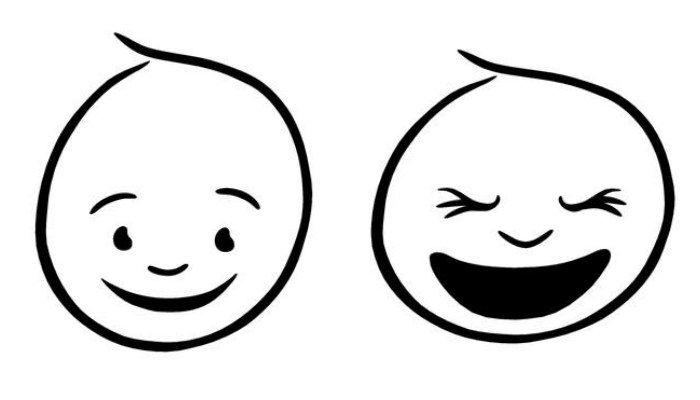 This post may contain affiliate links; please see our terms of use for details.
App Details
Price: $0.99
Where to Buy: Find Baby Look Tickle at the iTunes Store
Developer: Me and the Giants
Devices: Compatible with iPad, iPhone, iPod Touch
Operating System: Requires iOS 4.3 or later
Categories: Cause & Effect
Description of Baby Look Tickle
In a nutshell: Open the app and see a simple black line drawing of a baby's face on a white background. Touch the screen and the baby laughs! Touch the screen and swipe your finger back and forth over and over and the baby's mouth will open wide and the baby will howl with delight!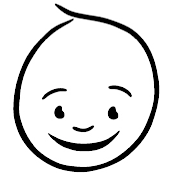 In detail: Baby Look Tickle is a simple cause & effect app where the user of the app touches-and-swipes a finger back and forth across the screen (cause) and gets to enjoy the delightful laugh of the baby (effect). As long as the user keeps their finger(s) swiping back and forth on the screen the baby continues to laugh uproariously. Even if the user just touches-and-holds the screen the baby will laugh but it's the swiping back-and-forth action that really gets the baby's laugh going into an ecstatic, joyful laughter!
In between the bouts of laughter the baby seems to be speaking something in a language that is unknown to anyone in our immediate family. If you know what she is saying, I would love to hear about it!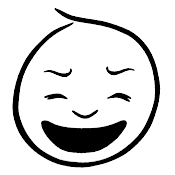 My son went through a phase where he would play with this app on his iPhone (Seems kind of extravagant, I know, but this phone was our old one that had stopped being useful as a phone) for over ten minutes at a time. He was not too happy with anyone who dared to separate him from this app!
Why it's good for visually impaired children
Baby Look Tickle can be enjoyed by children who are blind because the app is rich as an auditory experience. But children with low vision will appreciate the bold, high-contrast visual of the black lines of the baby's face floating on a white background.
Related Posts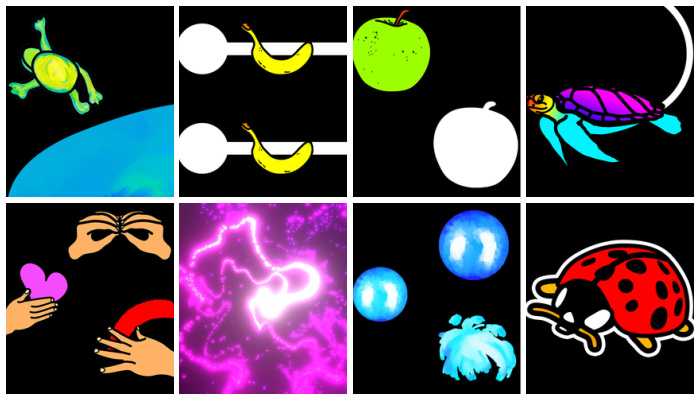 iPad Apps and Accessibility, Visual Impairment
This free digital visual training tool for computer or mobile devices is designed to help toddlers with CVI practice their visual skills.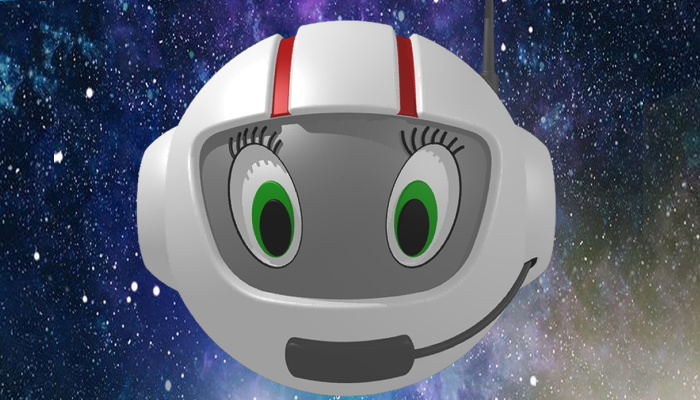 iPad Apps and Accessibility, Math and Science, Visual Impairment
These iPad apps from Sonokids feature the astronaut character CosmoBally who teaches blind children about space and sonification.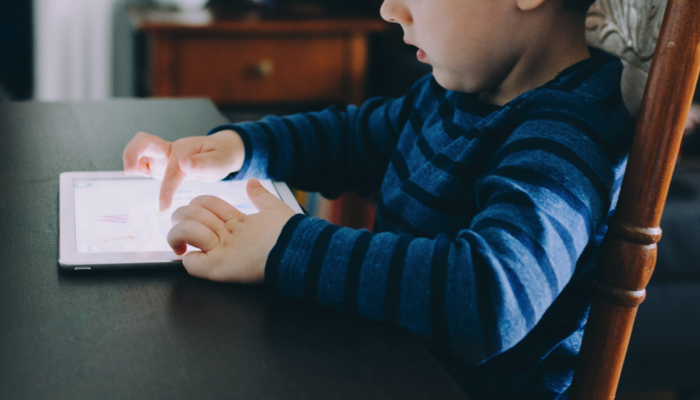 Eye Conditions and Syndromes, iPad Apps and Accessibility
A collection of successful iPad apps for kids diagnosed with CVI as recommended by a TVI and CVI specialist.