9 Amazing Baby Shower Themes for Boys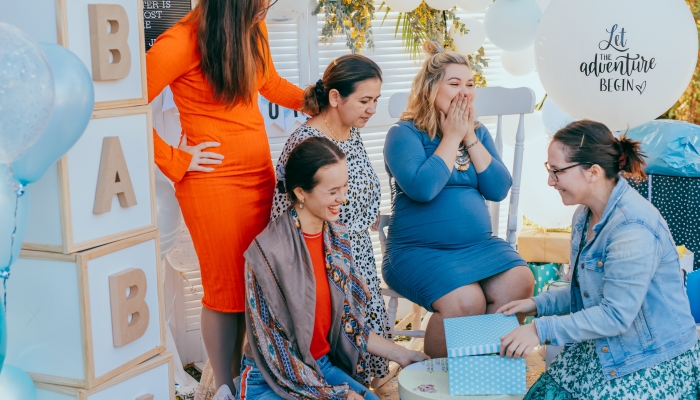 A baby shower is an important celebration for a mom-to-be. It's a chance for her loved ones to gather and show their support as she prepares to welcome her new baby.
A baby shower theme is a great way to elevate the baby shower for her sweet baby boy. It ties everything together nicely, is aesthetically pleasing, and will make the event memorable.
The most important thing is to create a baby shower the mom-to-be will love. As the guest of honor, you want to create a baby theme she will appreciate.
A baby shower is a rite of passage for a soon-to-be mom. It's a celebration of the journey she is about to go on and a reminder that she has a supportive community there to help her.
It's also a chance for the mom-to-be to see her loved ones before the new baby arrives. The expectant mom will love showing off her baby bump, snapping photos with her nearest and dearest, and playing silly games with her friends.
If you're organizing a baby shower for somebody you love, you probably want it to be perfect. Hopefully, you know the mom-to-be well enough to know the kind of things she'd love at her shower. So whether you pick a simple color scheme or go all out with a themed party, your pregnant friend will love the effort you've put in her and her baby boy.
There are many fantastic baby shower themes for boys, so you're guaranteed to find something your friend will love. From the invitations to the decorations, the frosted cupcakes to the party games, a baby shower theme will help to tie the event together.
Baby showers don't have to cost the earth; you can throw a gorgeous party to celebrate your friend and her baby boy on a budget with the help of a baby shower theme.
What Is a Good Theme for a Boy Baby Shower?
The answer to this question will depend on your friend's personality. Think carefully about what your friend will appreciate when planning her baby shower.
You should match the baby shower theme to your friend's personality. If she has a favorite band, play their music during the party. If she has a favorite venue, throw the party there. Why not match the baby shower theme to your friend's favorite color? Make sure the baby shower feels like her.
If your friend is expecting a boy, you may want to throw her a boy baby shower. A simple way of doing this is to have baby blue as the color theme of the party. More extravagant options include a cowboy baby shower, a Toy Story baby shower, and a jungle animal baby shower.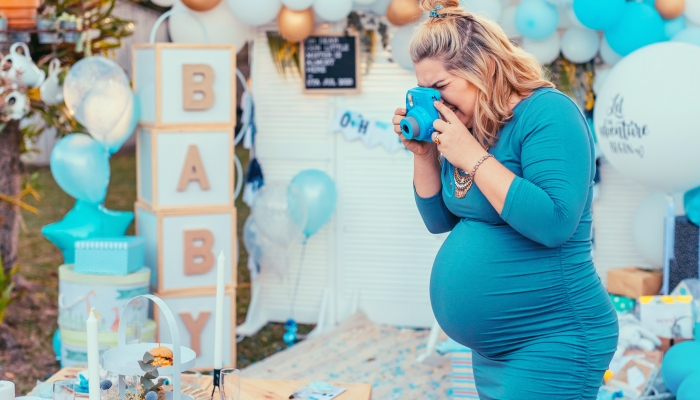 What to Keep in Mind When Choosing a Baby Shower Theme for Boys
Budget
Budget is one of the most important things to consider when choosing a baby shower theme. You don't want to blow your budget too soon; it's much better to space out your spending so you can incorporate the baby shower theme into as much of the party as possible.
Decorating
If you're having the party at a restaurant, you might be limited in how you can decorate the space. Helium balloons are an excellent option for adding color to a space. On the other hand, if you're hosting the shower at home, you might be able to do more in terms of decorations.
Mom's Tastes
Don't lose sight of who the shower is for; think of the mom-to-be during the planning process. Choose a baby shower theme you know she'll love, and pick out details that suit her personality. For example, if she loves taking photos with her friends, make sure you set up a photo backdrop for guests to pose by. If she loves being silly, go to town with the games.
Games
Baby shower games are a great way to encourage guests to get to know each other. Games are a fun way to break the ice and start the fun.
If you choose a good baby shower theme for a baby boy, you can organize games that tie into the baby shower theme. If you select an animal baby shower, you could have a party game quiz with questions about the pregnancies of various animals. For example, did you know elephants are pregnant for 22 months? Yikes.
Tips on How to Make a Themed Baby Shower for a Boy Fun
Your friend deserves a fun baby shower. This is her last chance to be the center of attention for a while (those newborns sure do hog center stage), so make sure it's fun. Here are some tips to help you organize the perfect baby shower theme for a baby boy:
1. Create a signature mocktail.
Your friend can't drink alcohol during pregnancy, but that doesn't mean the drinks have to be boring. Mocktails are a fun way to kick off a baby shower. Ensure each guest is given a signature mocktail on arrival. Pick a drink that ties into the baby shower color theme. Not only will this give guests a fabulous photo prop, but it will also give people something to talk about.
2. Meet and greet.
It can be nerve-wracking going to a party alone. Some guests may not know anybody else at the party, so have confident guests stationed by the door to welcome newcomers. Remember, it's not just the mom-to-be you want to have fun; you want every guest to enjoy themselves.
3. Create a party playlist.
Before the big day, ask guests to nominate a song for a birth playlist. You'll probably end up with a mix of funny and sentimental songs. Then, as one of the party games, you can ask the mom-to-be to guess who nominated each song. Be sure to send the guest of honor a link to the playlist after the party.
4. Ask for baby photos.
A fun baby shower game is the baby photo game. Ask each guest to bring a baby photo of themself and then have everybody guess who is who. You will appreciate some excellent vintage babywear fashion, especially if you have older guests.
5 Popular Baby Shower Themes for Boys
The following boy baby shower themes are popular, but that's not a bad thing. Choosing a popular baby shower theme means you're likely to be able to get decorations and accessories more affordably, and it means you can search online for inspiration. Here are some fun baby shower themes for boys:
Baby Blue
This is probably the easiest baby boy shower theme out there, and it's also a cute baby shower theme. Baby blue is the traditional color for little boys, so it's no wonder baby blue is a classic baby shower theme.
First, fill the room with baby blue baby shower decor, such as balloons, streamers, and napkins. Then, create a blue mocktail, decorate the cake with blue frosting, and send out blue invitations. It's such a simple and affordable theme and will look fantastic on the day.
Cowboys
A cowboy-themed baby boy shower is easy to throw together. Purchase a cowboy hat for each guest and use it as a place setting. Not only will it look cute on the table, but guests will be able to wear the hats as photo props on the day.
You can decorate with cow prints, hay, and mini cacti. Create a playlist of country songs, decorate some cowboy boot cookies, and buy a tiny cowboy hat for the baby.
Superheroes
A superhero baby shower is lots of fun. If the mom-to-be is into superhero movies, you can draw inspiration from her favorite films. If not, you can include an eclectic mix of superheroes for the shower. Cityscapes are a gorgeous way to decorate a superhero shower, especially if you can include landmarks from the mama's hometown.
Themed gifts could include superhero babywear, superhero books, and action figures. It's never too early to start collecting toys and books for the future. For fun, you can ask guests which superpower they would gift the mama-to-be to help her in the early months of motherhood. Print out comic book words like "zap" and "pow" for photo props.
Bowties and Mustaches
For a fun formal feel, set the theme as bowties. Ask guests to dress smartly and wear bowties. Fancy guests can don top hats in a nod to black-tie dinner attire. Stick-on mustaches, beards on sticks, and briefcases make perfect photo props for this fancy baby shower theme. You could play pin the mustache on the baby and invite guests to decorate cookies with mustaches and beards.
Jungle
Jungle fun is an adorable baby shower theme with lots of opportunities for creativity. A jungle shower theme provides plenty of opportunities for gorgeous photo ops. You could host it outdoors for a jungle feel or indoors with plenty of green streamers, plants, and balloons for decoration.
Large jungle animal toys or pictures can be displayed around the room, with toy parrots hiding amongst the greenery. Animal-themed games, cakes, and cute animal invitations tie this theme together.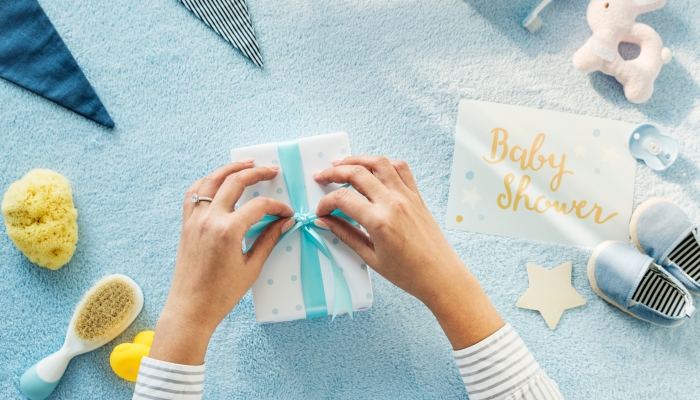 4 Unique Baby Shower Themes for Boys
If you want this to be a baby shower like no other, you should skip the more common baby shower themes. It's ok to go out on a limb and pick something unusual for the theme as long as you know the mom-to-be will love it. Remember, this shower is for her, so as long as you do it with her in mind, she will love it. Here are some unique and unusual boy baby shower ideas:
Pregnancy Craving
If your pregnant friend has been experiencing crazy pregnancy cravings, why not celebrate this? For example, if your friend has been eating pickles throughout her pregnancy, you could throw a pickle baby shower.
Decorate the room with pictures of giant pickles, pickle-shaped balloons, and a buffet exclusively made of pickles. Of course, you'll also want a regular buffet for the non-pregnant folk, but mom-to-be will likely love a buffet for her food cravings.
Vintage
Vintage is quite popular for weddings but less so for baby showers. So why not throw a vintage baby shower for your vintage-loving friend?
First, serve afternoon tea on cutesy vintage plates and tea sets. Ask guests to dress in their best vintage finds. Next, find parenting advice books from the past and create a game where guests have to guess whether each piece of advice is true or false (some of the baby care advice from days gone by is pretty shocking by today's standards). Finally, decorate the cake with vintage baby products like an old-fashioned perambulator.
Mom's Favorite Band
This is an out-there theme, but it will work perfectly for the right mama-to-be. Whether she has a lifelong favorite band or was a massive fan of a boyband growing up, this is a fun theme for a music fan.
You can decorate the room with photos of the band, have a playlist filled with their songs, and play guess the band member with the band's baby photos (you might need to do a deep dive to find these online). As a fun game, you could ask guests to alter the band's lyrics so they offer helpful parenting advice for the future.
Birth Circle
If your friend is into the alternative scene, she might love a birth circle rather than a baby shower. Unlike a modern baby shower focusing on gifts and parenting, a birth circle focuses on birth. Guests are invited to build the confidence of the mother-to-be and help her find her strength before the big day arrives.
Ask each guest to bring a bead from home (it helps to give an idea of size); at the shower, you can add these to a bracelet for the mom-to-be. She can wear the bracelet during labor to remind her of her loved ones.
You can also organize belly painting as a fun activity at the birth circle baby shower. Ask guests to write affirmation cards for the mom-to-be to focus on during labor. A birth circle is all about preparing the pregnant woman for childbirth and motherhood in a positive way.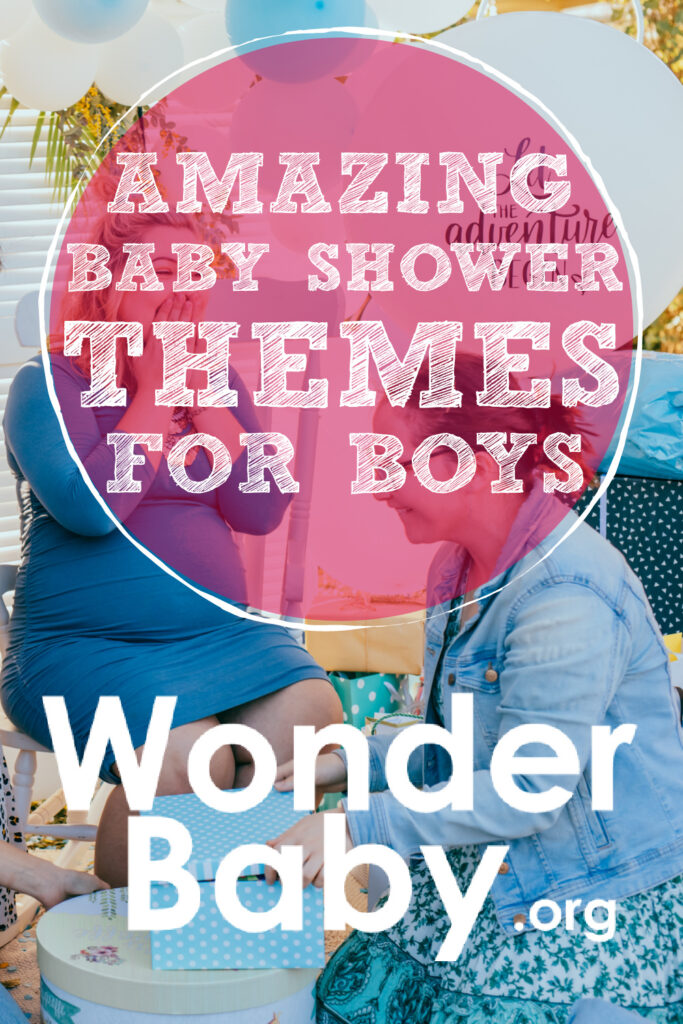 Related Posts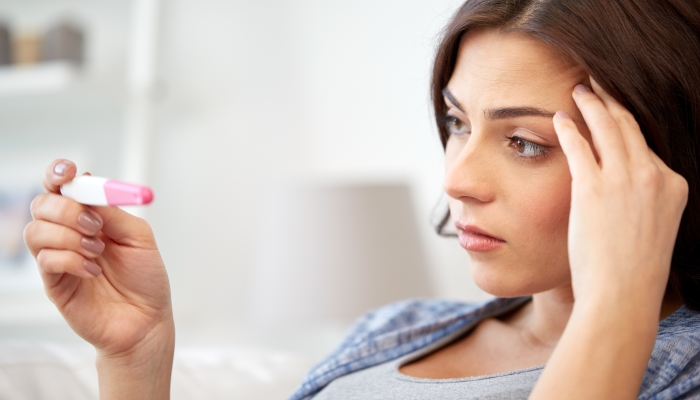 Pregnancy
No matter what you hope your result is, taking a pregnancy test is a big deal. Avoiding testing errors will ensure you get an accurate result.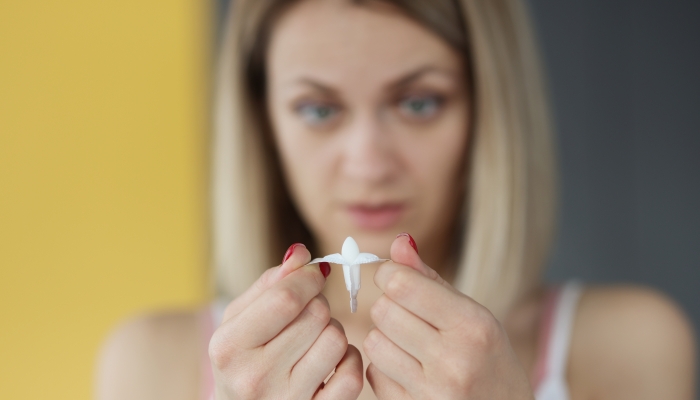 Pregnancy
In order to absorb the entire dose of medicine, you shouldn't pee for some time after inserting a progesterone suppository. Here's what you need to know.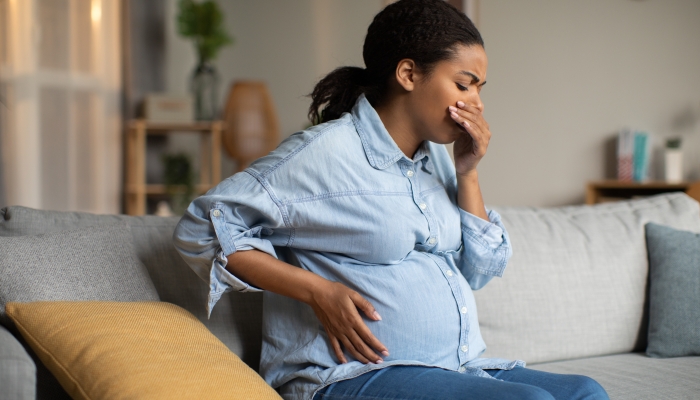 Pregnancy
Feeling nauseated toward the end of your pregnancy? You could be starting the first stages of labor. Here's everything you need to know, plus other signs to look for.