11 Amazing Baby Shower Themes for Girls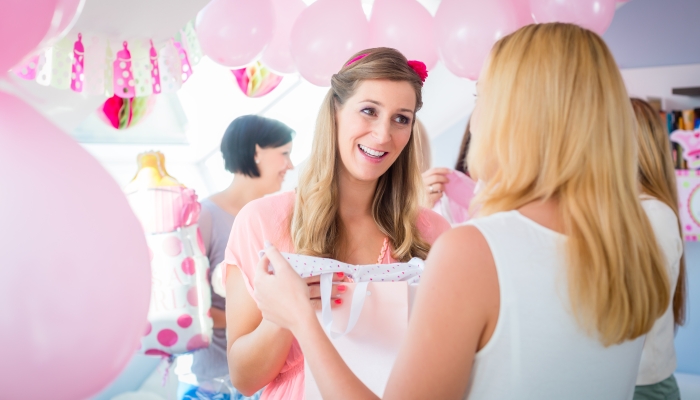 Though it's called a "baby shower," it's truly a shower for the mother-to-be.
When you choose a baby shower theme for a baby girl, remember that it should match the mom's personality.
Don't be afraid to check in with the expectant mother and ask for her preferences.
Girl baby showers are so much fun to plan. From lace and pearls to flowers and sparkles, you can't go wrong with baby shower girl themes.
Now pregnant with our fifth baby girl, it's safe to say that I've seen plenty of baby shower themes for girls. Some of these showers left me in awe, as the colors, decorations, and thoughtful details were memorable and unique.
When it comes to planning a baby shower for a new baby girl, the theme is the most important piece. The theme is what sets the mood for the party and makes the day one to remember. Once you find the perfect baby shower theme, the rest of the planning is easy.
If you scour the internet, you'll likely come across hundreds of baby shower themes and ideas. This can be overwhelming to sort through. To make your life easy, we've gathered the best baby shower themes for girls right here.
Take a peek at these amazing ideas that will leave the mom-to-be feeling loved.
What Is a Good Theme for a Girl Baby Shower?
Baby shower themes can revolve around different items specific to the parents or baby. Here are some great theme categories to get you thinking:
Color Theme
Some moms don't have a specific theme in mind but may have certain colors they love. This is a great way to theme a baby shower. Find decor items like flowers, linens, balloons, plates, etc. in the color palette the mom-to-be loves.
Some popular color themes for girl baby showers are:
Gold and blush
Sage green and pink
Cream and green
Blush pink and mint
Peach and white
Don't be afraid to work outside the typical girl baby shower colors of pink and white. I've seen beautiful baby girl showers in nude and neutral colors.
Name Theme
If the baby girl has a unique name, you might be able to theme the shower around it. For a name like Paisley, for example, you could use paisley prints in the decor. Items like cookies, shower favors, linens, or other customizable pieces could include this design.
Nursery Decor Theme
This is my favorite way to theme a baby shower. Ask the mom-to-be how she plans on decorating the baby's nursery. Then use elements of that in the decor.
When the shower is over, the expecting mom gets to take home all the decor and use it in the nursery. It's a cute baby shower theme that's also functional.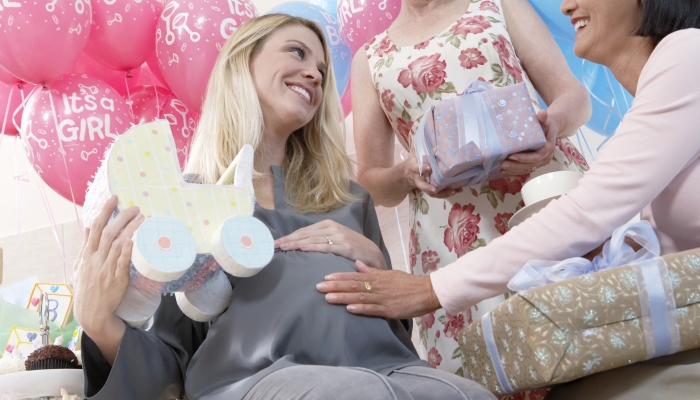 What to Keep in Mind When Choosing a Baby Shower Theme for Girls
When you choose a baby shower theme for a baby girl, remember that it should match the mom's personality. Though it's called a "baby shower," it's really a shower for the soon-to-be mom. So don't be afraid to check in with the expectant mother and ask for her preferences.
Here are some helpful questions to ask the mother-to-be when planning the shower:
Do you have favorite colors?
How will you be decorating the nursery?
Do you have a style preference such as big and flashy, delicate and girly, or neutral and boho?
Are there any foods you are avoiding?
What types of flavors are you craving?
From the food to the cake to the balloons, all the details will tie into the theme. Be sure you're keeping the mom-to-be in mind. It's easy to get carried away with a theme you think is cute but that doesn't fit the mom's personality.
Tips on How to Make a Themed Baby Shower for a Girl Fun
It doesn't take much to add a little fun to the baby shower theme. With a little extra thought, these details will make the event extra special.
Add Unexpected Elements
Wherever you can, find a way to throw in an unexpected piece of decor. This might be an anchor for a nautical-themed shower, a ratan chair for a boho theme, or a wooden monogrammed sign for a southern-themed shower.
Use Balloons for Color
One of the best ways to add color to the shower theme is with balloons. Balloons naturally attract the eyes of guests since they are higher than the other objects in the room. Grab a large bunch of balloons that match the color scheme to quickly liven up the room.
You might also consider creating a balloon arch. This not only adds color but makes a great photo opportunity.
Get Creative with Tableware and Utensils
Don't settle for boring plates and cups if you'd like to add some fun to the table. Instead, try including tiny utensils, plastic wine glasses, or gold-rimmed throw-away plates. These simple switches will get your guests talking.
Order Cookies to Match the Theme
Cookies are a popular treat and party favor for baby showers. For girl baby shower themes, you can order cookies that coordinate. Many cookie decorators can customize the cookies to include the baby's name as well.
6 Popular Baby Shower Themes for Girls
These baby shower themes are trendy but not overdone. There is sure to be something to fit the style of the mother-to-be on this list.
Boho Rainbow
This theme is perfect for a mom who loves nude and muted colors. Use boho elements like wicker chairs and vases with cattail plants as the backdrop for the rainbow colors. Muted colors in variations of rose, green, tan, and mustard will blend nicely.
A rainbow balloon arch using the same muted colors would make a perfect photo booth area.
Simple Greenery
One of the easiest and most elegant ways to theme a shower is with beautiful greenery and neutral colors. This shower theme will fit the mom-to-be who loves the outdoors. Include a variety of green plants paired with creams, browns, and whites.
Consider offering succulents as baby shower favors. You could also add some color for the sweet baby girl by using light pink or purple flowers.
Sweet Little Peach
For the little darling with southern flair, a sweet peach baby shower is a great baby shower theme. Use peach and pink variations in the decor with pops of gold and white. Add peach-flavored punch, peach jam, or peach cake pops to extend the theme to the food table.
Garden Tea Party
This girl's baby shower theme includes fresh flowers and pretty china. It's sure to delight the mom who enjoys gardening or girly elements like pearls and lace. You can choose from a variety of flower colors and pair them with white, cream, or green.
To create a stylish garden party, consider using lace table runners, unique teapots, and gold utensils on the food tables. If you don't have china on hand for tea, use disposable look-alikes. These will also make cleanup easy.
Tropical Island
If the mother-to-be is due in the summer, this baby shower theme is just the right fit. There are a variety of elements you can include, like golden pineapples, pink flamingos, or colorful hibiscus flowers.
Set up a photo backdrop area with palm leaves and gold streamers for extra fun. You might also consider serving tropical punch, a pineapple fruit bowl, and Hawaiian sandwiches.
Woodland Animals
Who doesn't love baby fawns with speckled fur, bunnies with pink noses, and adorable foxes with flower crowns? All of these woodland creatures would create a beautiful shower theme for a baby girl.
Use wood slices for charcuterie boards and cake plates. Add in sprigs of greenery and flowers to complete the woodsy theme. Since this theme is popular, you'll find plenty of custom invites and party decor online that includes animals.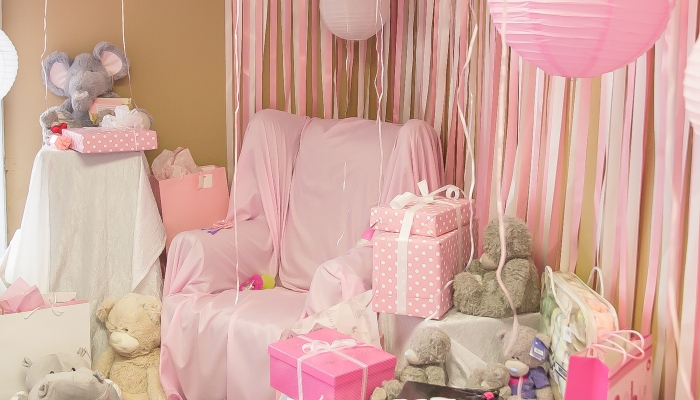 5 Unique Baby Shower Themes for Girls
Looking for more baby shower ideas for girls? These unique baby girl shower themes are memorable and fun.
Ready to Pop
This fun baby shower theme includes lots of balloons. You can either use a rainbow assortment of colors or stick to a certain color palette. There are plenty of balloon party games you can use to entertain your guests.
Include a soda pop and popcorn bar for guests to enjoy. You might also include cake pops on the dessert table.
If you decide to include champagne as well to fit the "pop" theme, include non-alcoholic options for the mom-to-be as well. The American Academy of Pediatrics highly advises against drinking alcohol at any stage in pregnancy.
Taco Bout A Baby
This girl baby shower theme will leave every belly full and happy. This is perfect for co-ed showers with plenty of hungry men. Use bright pinks, teals, yellows, or other fiesta colors to liven up the decor.
A taco bar is an easy way to feed the crowd and keep things easy. Near the door, have mini cactus plants with pink bows as party favors for your guest.
Bun in the Oven
What mother-to-be doesn't love pastries? Go all out on this girl baby shower theme by providing a large assortment of "buns" for guests to enjoy. This can include croissants, donuts, muffins, bread rolls, cinnamon rolls, or whatever pastries the mom-to-be is craving.
Decor items like rolling pins, aprons, and cake stands of various heights will dress up the tables.
Royal Princess
For a princess-themed baby shower use gold and a variety of pinks as the color scheme. Elements like a 3-tiered cake, gold candelabras, tiaras, and satin bows will pull the theme together. Finger foods served on tiny plates with small, gold utensils will certainly make your guests feel royal as well.
Tutu Cute
Ballerinas and tutus make the ultimate baby shower theme for little girls. There are so many ways you can use this theme to add beauty to the shower. For example, you can create a tutu skirt to go around the cakestand.
Small tutus in variations of pink would make adorable table or wall decorations. After the shower, consider gifting them to the mom-to-be for her new baby girl.
FAQs
Who plans for a baby shower?
Baby showers are normally planned by close friends or relatives of the mom-to-be. Before planning a baby shower, ask the expectant mother if anyone is hosting a shower for her. Sometimes more than one shower is appropriate if the social circles are separate.
How many guests should be invited to a baby shower?
There is no specific answer to this question. The mother-to-be should compile the guest list, so all the important people in her life are included.
For some, this might only be 10 people. For others, their guest list might exceed 50 people. If the guest list ends up being larger than you expected, don't be afraid to ask the expecting mother's friends and family for help.
Where should you host a baby shower?
There are a variety of perfect baby shower venues to choose from. Whether you host in your home, at a church, or at a local tea room, be sure to check the venue's rules. Some venues might allow you to bring your own decorations, cake, and other elements, while others might only allow certain items.
What gifts should guests bring?
Guests will expect to have a registry to choose from when shopping for the mommy-to-be. Be sure to include this information on the invitations.
You can also ask guests to bring a board book in lieu of a card or a pack of diapers to be entered into a raffle for a prize. If you're hosting a diaper party instead of a traditional shower, be sure to specify what type of diapers or wipes to bring.
Encourage the expectant mother to include some of the best baby shower gifts for mom on her list. Her guests will want to spoil her as well.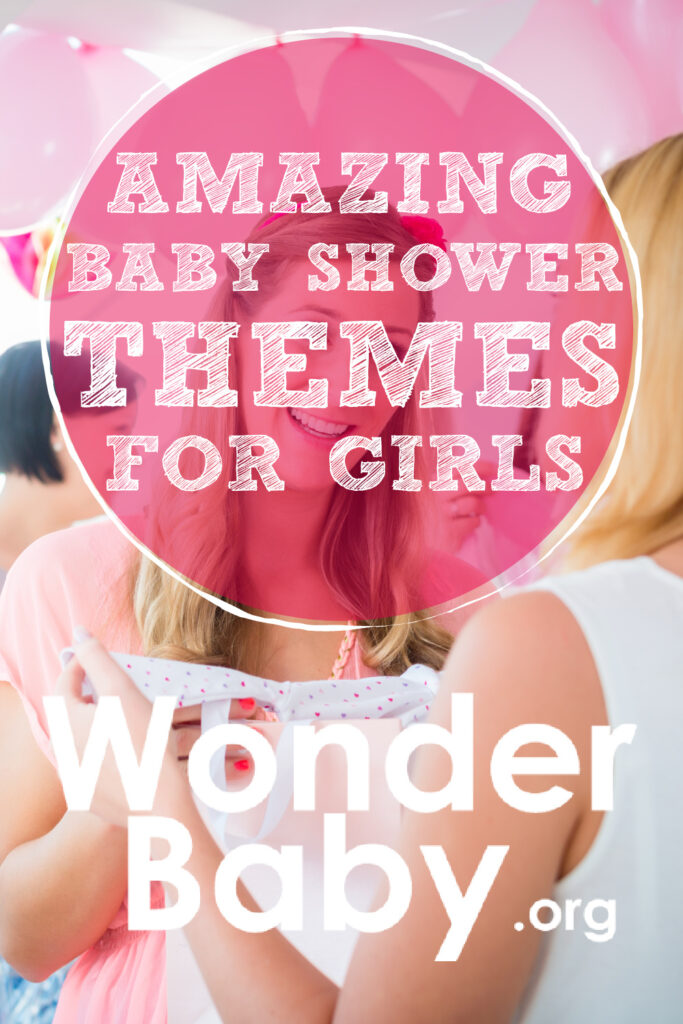 Related Posts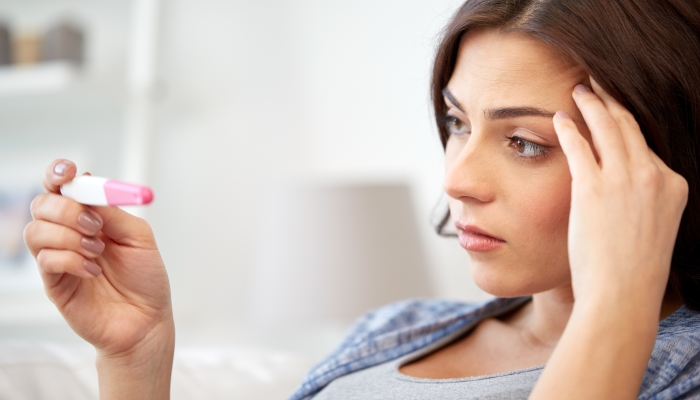 Pregnancy
No matter what you hope your result is, taking a pregnancy test is a big deal. Avoiding testing errors will ensure you get an accurate result.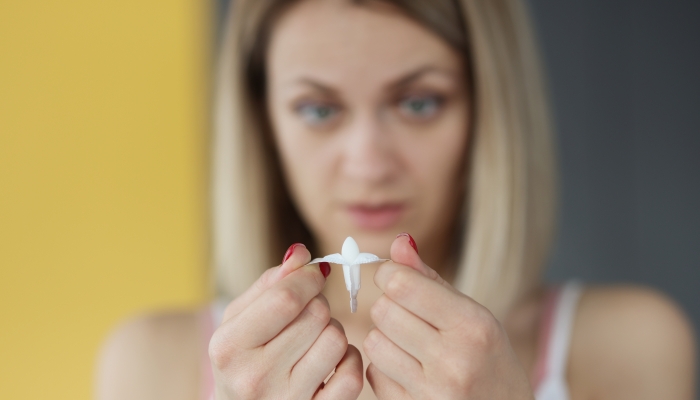 Pregnancy
In order to absorb the entire dose of medicine, you shouldn't pee for some time after inserting a progesterone suppository. Here's what you need to know.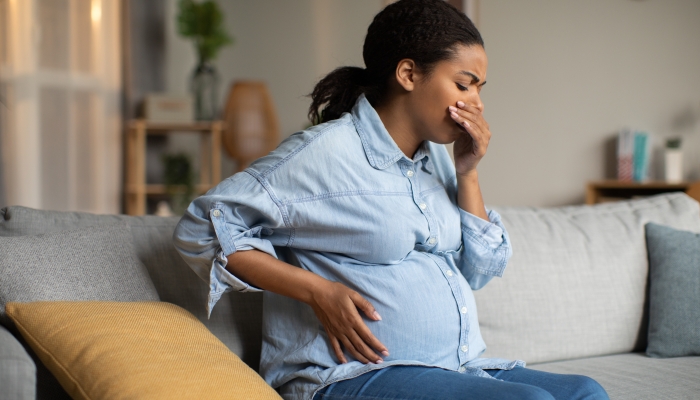 Pregnancy
Feeling nauseated toward the end of your pregnancy? You could be starting the first stages of labor. Here's everything you need to know, plus other signs to look for.