The 11 Best Baby Yogurt Brands You Can Buy for Your Baby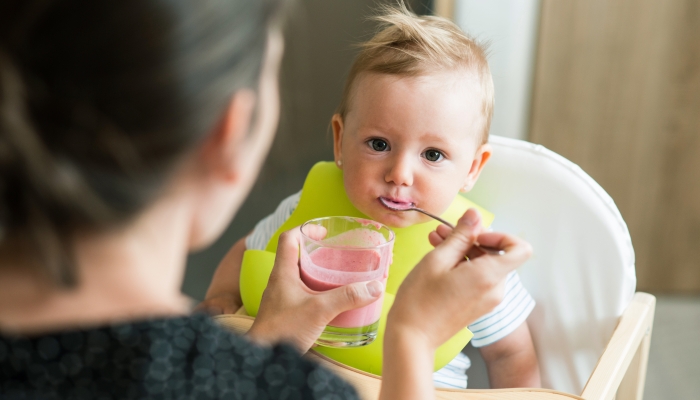 This post may contain affiliate links; please see our terms of use for details.
You can feed your baby many different kinds of yogurt.
There are some significant health benefits of yogurt for your baby.
Babies can have yogurt daily; just be sure it's the right kind!
Splat mats, long sleeve bibs, and learning spoons are helpful accessories for baby yogurt feedings.
The start of real food is an exciting time for your baby! There are so many new flavors for them to explore, and it's funny to watch their little faces light up when they taste something they really like. Even so, it can be daunting to find foods that they're able to safely eat that provide the proper amount of nutrition.
Yogurt is one of those foods, and a quick and easy one at that! If you're looking to start your baby on yogurt but are unsure of which to choose, we've done the legwork for you! Stay right here to discover the best brands, along with all the benefits and tips you need for feeding your baby yogurt!
Our Choice: Stonyfield Organic YoBaby Yogurt
The best of the best, Stonyfield Organic YoBaby Yogurt, has everything parents could want in a baby yogurt. High-quality, organic ingredients mean your baby is only getting the natural, healthy stuff.
Made with real fruit and packed with calcium, vitamins, protein, and probiotics, it's an easy food selection for your baby. They also put it in the perfect portioned cup for babies six months and up, doing the work for you!
Package Quantity: 6 | Net Weight: 24 ounces
View on Amazon | View on Walmart.com | View on Target.com
Siggi's Whole Milk Yogurt
An Icelandic-style yogurt, Siggi's Whole Milk Yogurt has a far thicker texture than regular yogurt, but it's still just as creamy! Though it's not organic, it's thoughtfully made with as little as four ingredients depending on the flavor, so you can count on its pureness. The Siggi's brand also has plant-based options if you're looking to avoid animal products.
Package Quantity: 1 | Net Weight: 4.4 ounces
View on Amazon | View on Target.com
Cabot Greek Yogurt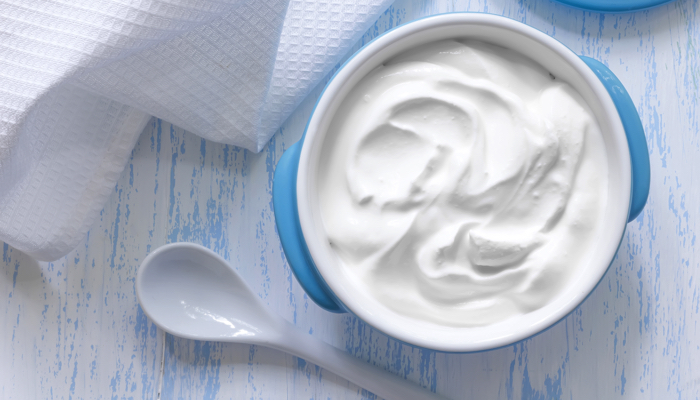 Offered as plain yogurt or triple cream vanilla bean, Cabot Greek Yogurt has a thick yet fluffy texture that's truly irresistible. Not overly tart like some Greek yogurts can be, Cabot's is fresh and flavorful. Both kosher and gluten-free, it can be enjoyed even if your baby has certain food restrictions.
Package Quantity: 1 | Net Weight: 32 ounces
View on Walmart.com
GoGo Squeez Yogurtz
For a pantry-friendly yogurt, look no further than GoGo Squeez Yogurtz. These pouches are great for on-the-go and have a resealable cap so you can save leftovers for later.
Made with real yogurt and fruit, you won't find any preservatives or artificial growth hormones like rBST here! They're gluten-free, nut-free, and kosher, also offering a solid source of vitamin D and calcium. Try it in banana, blueberry, strawberry, and berry!
Package Quantity: 4 | Net Weight: 12 ounces
View on Amazon | View on Walmart.com | View on Target.com
Redwood Hill Farm Goat Milk Yogurt
If your little one has a cow's milk allergy, like mine did, then Redwood Hill Farm Goat Milk Yogurt makes for the perfect alternative. A mild taste with a silky finish, it may be labeled as plain, but the taste is anything but that! Certified humane, you can guarantee you're buying a product that's not only good for your family but the animals too.
Package Quantity: 1, 6 | Net Weight: 6 ounces, 32 ounces
View on Amazon | View on Walmart.com
Chobani Whole Milk Plain Greek Yogurt
A well-known brand everyone loves, the Chobani Whole Milk Plain Greek Yogurt doesn't disappoint, just like the rest. Made thick by its triple strained process, it's easy to feed to your baby and even easier to add to smoothies, dips, and the like. Kosher, gluten-free, vegetarian, and made without artificial flavors, it fits many dietary needs.
Package Quantity: 1 | Net Weight: 32 ounces
View on Amazon | View on Walmart.com | View on Target.com
Wallaby Organic Whole Milk Yogurt
Slowly produced, Wallaby Organic Whole Milk Yogurt comes out rich with a velvety texture. Its all-organic ingredients create plain, strawberry, and vanilla options with the best-balanced sweetness. Choose from regular whole milk yogurt or their Greek whole milk yogurt; either way, your baby gets a hefty serving of protein.
Package Quantity: 1 | Net Weight: 32 ounces
View on Amazon | View on WallabyYogurt.com
Brown Cow Whole Milk Yogurt
Topped off with its famous cream top layer, Brown Cow Whole Milk Yogurt will quickly become your baby's favorite treat. With flavors from maple to cherry vanilla, you can keep them interested with new flavors each day. Crafted with no artificial flavors or sweeteners, this yogurt is made perfectly sweet with maple syrup and cane sugar.
Package Quantity: 1 | Net Weight: 5.3 ounces
View on Amazon | View on BrownCowFarm.com
Straus Organic Whole Milk Yogurt
Made in the pourable, European style fashion, Straus Organic Whole Milk Yogurt is unique in more than one way. Its simple ingredients are incubated in stainless steel, not plastic like most of its competitors. You and your baby will be able to taste the difference in the production process with its smooth, wholesome tang.
Package Quantity: 1 | Net Weight: 32 ounces
View on Amazon | View on StrausFamilyCreamery.com
Nancy's Organic Whole Milk Yogurt
An organic baby snack filled with only the good stuff, you can count on Nancy's Organic Whole Milk Yogurt to be made with only the best ingredients. Made with organic milk straight from family farms, it's produced from cows that are only pasture-raised. It's also got over 41 billion live probiotics in every serving of its non-GMO goodness.
Package Quantity: 1, 6 | Net Weight: 32 ounces
View on Amazon | View on Walmart.com
Lifeway Organic Kefir Whole Milk Smoothie
Kefir is similar to yogurt in that they're both a cultured and fermented dairy, but it takes things to the next level in terms of healthiness. Products like Lifeway Organic Kefir Whole Milk Smoothie have more probiotics than your average yogurt and usually less sugar too. Keep in mind, kefir is a drinking consistency, though, not spoonable.
It's got a creamy, tangy taste with 12 live cultures for stomach support, and it comes in both organic and non-organic, with plenty of flavor options. My son loves this brand, and on days he's too much of a wiggle worm to sit for a snack, I just pour some in a supply cup and let him go on about his business.
Package Quantity: 1 | Net Weight: 32 ounces
View on Amazon | View on Walmart.com | LifewayKefir.com
Recommended Accessories
You may already have some of these eating accessories on hand for your baby, but if you don't, they're worth looking into since yogurt can make for a messy mealtime.
Splat mat: Laying underneath your baby's high chair to catch the mess, splat mats will keep the floor surrounding your baby protected. Splat mats are easy to wipe clean, and many can even be thrown in the wash!
Long-sleeve bibs: Full-sleeve bibs are a lifesaver for snacks like yogurt! Made of waterproof material, these bibs cover the baby's front and arms, completely protecting them and their clothes from the mess.
Learning spoons: While you'll likely spoon-feed your baby most of the time, it's never too early to let them explore feeding themselves. Learning spoons are an excellent way for them to practice and gain confidence in doing so.
Health Benefits of Yogurt for Babies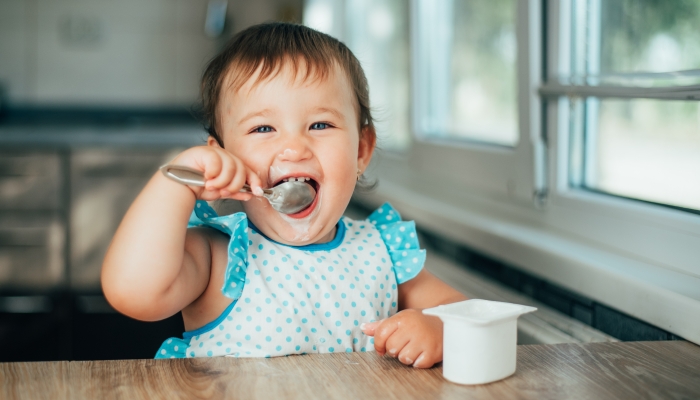 Yogurt easily makes the short list of healthy foods you can feed your baby, and given the list below, it's easy to see why! Check out a handful of the health benefits your baby can gain from eating yogurt regularly:
Supports healthy bones: All the nutrients in yogurt (like calcium, protein, and vitamin D) create a good bone-healthy concoction. Not to mention the fact that eating yogurt in those earlier days can help prevent osteoporosis in the future.
Reduces sensitivities: It seems like more and more kids end up with some sort of sensitivity or allergy, but it turns out yogurt can help with that! For some kids, the consumption of yogurt reduces the risk of eczema and specific food sensitivities.
Protects little tummies: Probiotics are a huge benefit of consuming yogurt, and they're a big help in keeping your baby's digestive system running like clockwork. They're also known to stave off constipation and gas.
Helps with loose stool: Speaking of baby probiotics, their prevalence in yogurt also helps calm irritated tummies. Though dairy isn't usually recommended, yogurt is different; its good bacteria are able to slow and sometimes treat diarrhea.
What to Keep in Mind When Giving Your Baby Yogurt
While it's undoubtedly great for your baby, there are a few things to keep in mind when you're giving your baby yogurt. For starters, wait to introduce yogurt until the baby starts solids, usually around 6 months old.
When your baby does start eating yogurt, you may wonder how much they can actually have; offer about a fourth cup to start, up to a half cup if they still want more. You can definitely give them yogurt daily if they enjoy it, but be sure you're still offering other foods to keep their diet complete.
Also, be sure whatever you choose is whole milk or full-fat yogurt, as it helps the development of their bones and muscles. Likewise, it's best when babies eat yogurt with no added sugar to prevent tooth decay and other serious health problems.
In terms of risk, there's really not much risk involved in feeding your baby yogurt. The main concern to watch out for is an allergic reaction due to a milk allergy, which presents rashes or face swelling.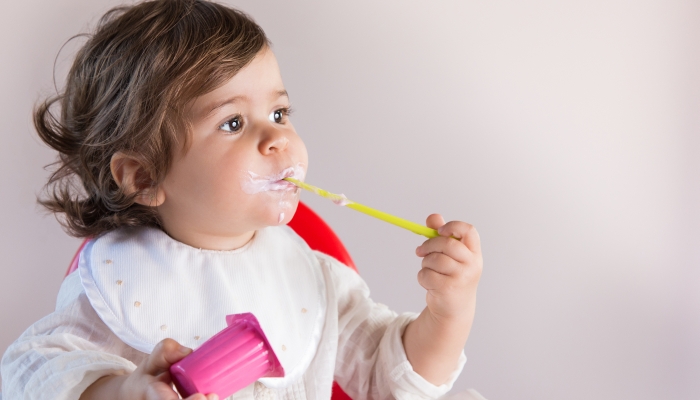 FAQs
Can my baby have any yogurt, or does it have to be labeled "baby yogurt"?
You may have noticed not all the yogurts listed above are specifically made for babies. Babies can still consume yogurts that aren't made just for kids. As mentioned above, just be sure it contains the critical parts of nutritional value needed, like full fat, protein, calcium, and vitamin D, picking one without added sugars and artificial junk.
How long can opened baby yogurt be stored in the refrigerator before it needs to be discarded?
If your baby doesn't finish the yogurt, you opened, no worries; you don't need to throw it out! You can cover it and put it back in the fridge for up to 10 days, though it's recommended to finish it closer to the one-week mark for it to taste its best.
What are some ways to prepare yogurt for my baby besides eating it plain?
Even the best yogurt may become boring to your baby time after time. If that becomes the case, feel free to experiment by adding in some fruit or nut butter. You could also mix it into smoothies and pancake batter or create popsicles and dips. It really is a versatile food that doesn't have to be dull!
What are some alternative sources of calcium and other nutrients if my baby is unable to tolerate yogurt?
Let's face it, some babies just don't take to certain foods. If you've tried introducing yogurt to them and they're not a fan, you can try some alternative food courses to get calcium and other nutrients in.
Examples of calcium-rich foods are cheese, milk, and beans. Other foods rich in nutrients great for babies include eggs, bananas, avocados, brown rice, sweet potatoes, blueberries, and chicken.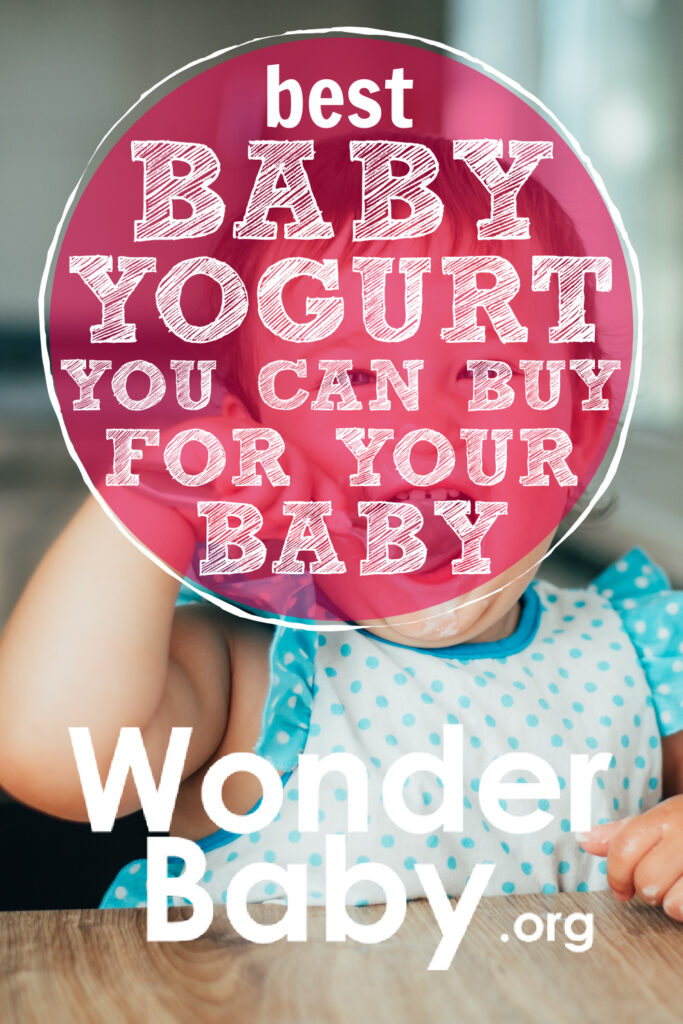 Related Posts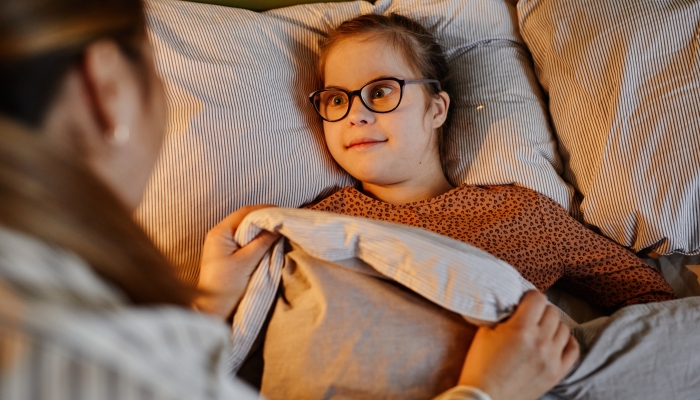 Product Reviews
Heard a lot about weighted blankets and lap pads and wondering how to choose one? Here's our guide to the ins and outs of finding the right weighted blanket.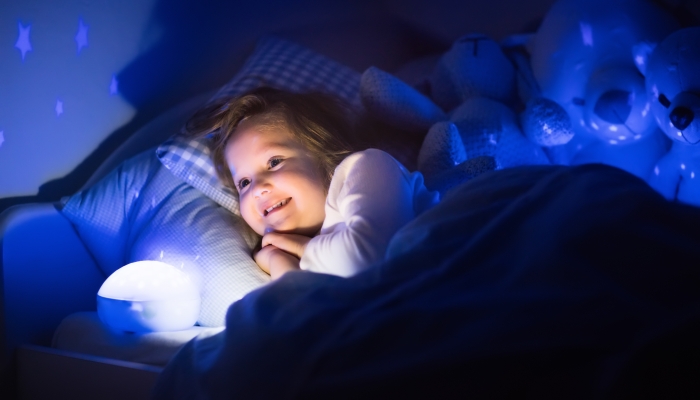 Product Reviews
Looking for the right night light to help your little one ease into bedtime? Check out our guide for everything you need to know about toddler night lights.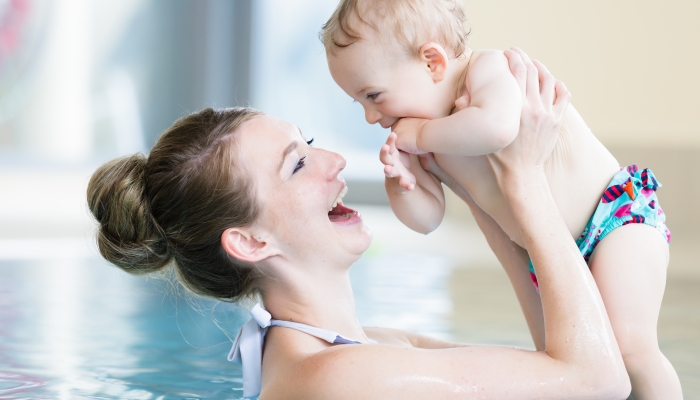 Potty Training, Product Reviews
The best swim diapers are comfortable and help prevent your baby from having an accident in the pool or ocean. Find our favorites in this round-up!