The 12 Best Organic Crib Mattresses of 2022
This post may contain affiliate links; please see our terms of use for details.
Buying an organic or non-toxic crib mattress reduces your baby's exposure to harmful chemicals and toxins.
There are certifications you should look for when buying an organic mattress to ensure you're buying one with low chemical emissions and as few toxic materials as possible.
Choosing a crib mattress should be based on what makes you and your baby the most comfortable.
Is an organic crib mattress really that important? Or is it just one of those things the baby product industry scares new parents into thinking they need?
To answer this question, consider the number of hours your baby will spend on their crib mattress. Then consider the fact that the components of many crib mattresses can contain flame retardants, volatile organic compounds (VOCs), and plastic chemicals like vinyl, PVC, and PFAs which are waterproofing chemicals.
These chemicals can be released every time the mattress is used and become airborne in the home. Limiting your baby's exposure to these chemicals and toxins just makes sense.
Luckily, there are a lot of organic and non-toxic crib mattresses on the market now at many different price points for parents to choose from, and we've found some of the best.
Best Lightweight Mattress
Best Mid-Price Mattress
Best Waterproof Mattress
Lullaby Earth Breathe Safe Organic Crib Mattress
Moonlight Slumber Crib Mattress
Colgate Eco Classica III Baby and Toddler Mattress
Best Lightweight Mattress
Lullaby Earth Breathe Safe Organic Crib Mattress
Best Mid-Price Mattress
Moonlight Slumber Crib Mattress
Best Waterproof Mattress
Colgate Eco Classica III Baby and Toddler Mattress
How Do I Know If a Crib Mattress Is Really Organic or Non-Toxic?
Before we dive into your choices for crib mattresses, it may help to point out what you should be looking for when buying an organic or non-toxic crib mattress. The following certifications will help you make sure that you're buying a mattress made of materials that you feel comfortable with:
Greenguard Certified and Greenguard Gold Certified
These certifications come from UL Solutions, the people who certify the safety of electronics, and indicate that the mattress will have low chemical emissions, specifically harmful volatile organic compounds (VOCs). These are chemicals that get released in the air when body heat triggers their emission.
Global Organic Textile Standard (GOTS)
This certification means that the product has met the organic criteria for its entire production. It signifies that a product is organic, sustainable, and ethical throughout its manufacturing process.
CertiPur-US Certified
A CertiPur-US certification guarantees that the foam used in the mattress is low VOC, like the Greeguard Certification above, and also that it is made without:
dangerous chemical flame retardants
mercury, lead, or heavy metals
formaldehyde
phthalates
ozone depleters
Global Organic Latex Standard (GOLS)
A GOLS Organic Certified Latex label lets you know that the crib mattress contains only organically grown, natural rubber latex, and not a chemical substitute.
What Else Should I Look For When Shopping for a Crib Mattress?
In addition to any concerns you have about the components and materials used in making your baby's crib mattress, there are other things you may want to consider as well:
Fit
To reduce the risk of entrapment or suffocation it's very important that the mattress you buy, whether for your baby's crib or mini portable crib, fits correctly. It should be snug around all of the sides.
You should not be able to fit more than two fingers between the side of the mattress and the side of the crib. Gaps around the sides of the mattress are dangerous.
Firmness
Mattresses for newborns and infants need to be firm. This means that when you press down on the mattress, you feel resistance. When you are using the mattress, your baby should be flat, not sagging in the middle of it.
According to the American Academy of Pediatrics, firmness is also an important factor in reducing suffocation risk, especially for very young babies.
Breathability
Many mattresses claim to be 100% breathable. This means that their surfaces are porous, allowing air to flow through them should your baby end up sleeping face down on the mattress.
These mattresses claim to reduce suffocation risk and SIDS. Remember that no product can claim to reduce these risks entirely. The safest position for babies to sleep in is on their backs.
However, some parents feel that breathability in a mattress gives them an extra level of confidence.
Consider, however, that breathability means that the mattress surface is permeable, which means that bodily fluids – milk, urine, diarrhea, vomit – will be able to pass through it as well. Over time, it may be more difficult to keep a breathable mattress clean and hygienic.
Waterproof
Other mattresses claim to be waterproof. This means that they're covered with a material, often a form of plastic, that keeps the core of the mattress clean and dry.
A waterproof mattress is, therefore, easier to keep in a hygienic state and free of bodily fluids.
Parents often complain, however, that waterproof mattresses also tend to be loud, as the waterproofing material crinkles with every movement.
When thinking about a crib mattress, consider which criteria are most important to you, remembering always that the two most important things are the fit and firmness of whatever mattress you choose.
Our 12 Favorite Organic Crib Mattresses
Best Green Credentials: Naturepedic Breathable Organic Crib Mattress
Naturepedic Breathable Organic Crib Mattress
TWO STAGE BABY CRIB MATTRESS- Firmer side for infants & medium-firm side for growing toddlers.
SAFE FOR BABIES- "Breathe Thru" organic cotton mattress pad has a 3D mesh surface, allowing baby to breathe while face down, reducing overheating. Breathable surface can be removed and washed.
FIRM WATERPROOF MATTRESS CORE- WaveSupport core can be used as a standalone crib mattress when cover is in the wash.
ORGANIC- uninflammable with no flame retardant chemicals.
This organic crib mattress from Naturepedic is free of toxic chemicals and flame retardants, and it has other great features to boot.
The clever thinking behind the Naturepedic Mattress is its dual-sided firmness. The infant side is firmer while the toddler side is medium firm and more comfortable for growing kids.
The breathable organic mattress cover is removable and washable. While the mattress cover is in your washing machine, you don't have to worry about still using the mattress, as it's waterproof as well.
This eco-friendly mattress has all the certifications you might be looking for including GOLS Organic Certified Latex, Greenguard Certified, and GOTS Certified too.
It's more expensive than some other organic crib mattresses on this list. However, when you consider that you're really getting two crib mattresses in one with great safety certifications, you may find that it's worth the investment.
Best Mattress Made of Natural Materials: Nook Sleep Pure Organic Two Stage
Sale
While many crib mattresses are non-toxic, made of recycled materials, or come with certified organic cotton mattress covers, few are as completely organic as the Nook Sleep Pure Organic crib mattress.
This crib mattress is organic inside and out. It is a dual-sided mattress, with a firmer infant side and a softer toddler side like many on this list. However, the infant side is made of certified organic coconut coir. The toddler side is made with natural rubber tree latex. No foam or plastics here!
The mattress comes with the luxurious, textured pebble pure mattress cover which is organic cotton, breathable, super-soft, machine-washable and removable.
It is, of course, Greenguard Gold Certified. This is a truly organic mattress made of natural organic materials. However, that makes it also the most expensive mattress on this list.
Again, choosing a crib mattress, as with most baby gear, is really about deciding what is most important to you and most comfortable for your baby.
Best Lightweight Mattress: Lullaby Earth Breathe Safe Organic Crib Mattress
Lullaby Earth Breathe Safe Organic Crib Mattress
Organic Mattress: Our mattresses pass all government flammability requirements without the use of flame retardants or barriers
Breathable Mattress Protector: The removable mattress cover is a 3-dimensional structure with a waterproof layer that allows air to flow through the fabric and under the baby
Two-Stage Support: This breathable crib mattress offers 2-stage firmness to provide a firmer side for infants and a medium-firm side for toddlers
Lightweight: Our patented wavesupport core is strong yet incredibly lightweight when comparing to traditional coil mattresses
This lovely organic crib mattress from Lullaby Earth checks a lot of boxes when it comes to the search for non-toxic crib mattresses.
It does not contain any chemicals or fire retardants although it still passes government flammability requirements.
It features a breathable mattress protector that allows air to flow around your baby. The removable and washable cover is also waterproof, keeping the core mattress clean and dry.
One of the things parents appreciate most about this mattress compared to other similar products is how light it is. It's easy to maneuver for changing bedding.
This is a dual-sided mattress, so it has a nice firmness that's just right for babies on one side. It can then be flipped over for use as a toddler mattress when the time comes for your little one.
Best Mid-Price Mattress: Moonlight Slumber Crib Mattress
Moonlight Slumber Crib Mattress
Our 5" dual-sided Baby Bluebird supports both newborns and toddlers with with a high-density infant foam side and corresponding plush foam toddler side
One side features high-density foam designed for infants, while the toddler side features ultra-plush foam and an additional layer of luxurious OxyFlo CoolGel memory foam. Simply switch the mattress when your little one is ready for the next step, using the arrows on the mattress tag as a guide.
omfortably topped with medical grade, flexible performance, 2-way stretch-knit fabric, the Baby Bluebird mattress cover delivers waterproof, hypoallergenic, anti-microbial, odor and stain resistant properties.
This luxury model also includes an additional plush 100% cotton removable crib pad that is made with 30% organic cotton and zippers to fully encase the mattress.
As far as dual-sided foam mattresses go, this Moonlight Slumber Crib Mattress is a great option.
It has great eco-credentials as its Greenguard Gold Certified, CertiPur-US Certified, and it has no flame retardant chemicals. The removable and washable cover is made with 30% organic cotton.
The attraction of this mattress is that the infant side is extra firm and the toddler side is of medium firmness. The two layers of foam are infused with natural plant oils to maintain firmness. When you're ready to move from crib to toddler bed, you're all set.
It's also worth noting that the waterproof cover is plush so it's soft to the touch, while still being odor and stain resistant.
Best Non-Toxic Budget Mattress: Graco Premium Foam Crib and Toddler Mattress
Sale
Graco Premium Foam Crib and Toddler Mattress
GREENGUARD GOLD CERTIFIED: Certified products are screened for more than 10,000 chemicals and VOCs known to pollute indoor air
CERTIPUR-US CERTIFIED FOAM: Certified flexible polyurethane foams meet CertiPUR-US program standards for content, emissions and durability, and are analyzed by independent, accredited testing laboratories
MACHINE-WASHABLE, WATER-RESISTANT OUTER COVER: Featuring soft, removable, water-resistant outer cover that can be machine washed; Gently unzip outer cover, machine wash in cold water (delicate cycle, no bleach) and hang dry (do not place in dryer machine)
MATTRESS IN A BOX: Award-winning mattress meets or exceeds all applicable category safety requirements; For optimal performance, allow mattress to expand immediately upon delivery in room temperature setting to allow maximum time for full expansion
Graco can always be depended on to produce quality baby products at a reasonable and affordable price for parents.
This Graco Premium Foam Crib Mattress is no exception. While it's not an organic crib mattress, It has a lot of features of the other crib mattresses on this list, including their non-toxic certifications. It's Greenguard Gold Certified and most importantly for a foam mattress, it's CertiPur-US Certified too.
The crib mattress cover is washable, water-resistant, and removable so it's easy to zip off and throw in the washing machine.
Best of all is the versatility of this crib mattress. It fits all standard cribs and toddler beds. When it's time to graduate to a big kid bed, this mattress can stay with your child.
Best Mini Crib Mattress: Wonder Dream Mini Crib Mattress
You can find chemical-free and safe crib mattresses for your portable and mini crib as well, like this Wonder Dream Mini Crib Mattress.
It has no VOCs or other harmful chemicals, and it's hypoallergenic, containing no latex, springs, glue or allergens. The removable, plush, organic cotton cover is water repellant and washable.
This mattress fits most portable cribs, but this company also makes a larger crib and toddler bed version if you're happy with the mini crib mattress.
Best Recycled Crib Mattress: Delta Children Twinkle Galaxy Dual Sided Crib and Toddler Mattress
Delta Children Greenguard Gold Certified Mattress
WE PUT BABY'S SAFETY FIRST: Non-toxic construction is free from harmful materials/chemicals; Meets or exceeds flammability, lead, phthalate and CPSIA testing and does not contain toxic fire retardants
MADE FROM HEALTHY MATERIALS: Premium sustainably sourced firm fiber core made from upcycled plastic bottles for a healthier, longer sleep for your newborn and toddler
WATERPROOF FOR EASY CLEANING: Durable, waterproof vinyl cover is easy to clean and hypoallergic; Both sides of the mattress feature a waterproof cover, so flip the mattress when it comes time for your baby to move to a toddler bed for freshness
SAFETY CERTIFICATIONS: This mattress is GREENGUARD Gold certified, which means it's made of materials with low chemical emissions, helping contribute to healthier environments and indoor air in your home; JPMA certified
This Greenguard Gold Certified Mattress is non-toxic and free of chemicals, fire retardants, lead, and other harmful chemicals.
However, what's most impressive about this mattress is that its fiber core is made from recycled plastic bottles. Not only does it not release harmful toxins into the air, but it's also made of eco-friendly materials, which is increasingly important to many parents.
This non-toxic mattress is dual-sided, so it can be flipped to be used as a toddler bed. It comes with a waterproof, hypoallergenic cover for easy cleaning. If you are looking for an eco-friendly mattress option that meets your budget, this may be a good one to check out. 
Best Recycled Mini Crib Mattress: Serta Sleep True Mini Crib Mattress
Sale
Serta Sleep True Mini Crib Mattress
FITS MOST MINI & PORTABLE CRIBS: This crib mattress fits most mini cribs and portable cribs; mattress measures 38″L x 24″W x 4″H (not designed for standard cribs or pack 'n plays) | Measure your crib first to ensure a perfect fit
IDEAL SUPPORT FOR BABY: This mini crib baby mattress features a premium sustainably sourced firm fiber core made from upcycled plastic bottles for a healthier, longer sleep for your baby| Non-toxic construction is free from harmful materials/chemicals
WATERPROOF DESIGN IS EASY TO CLEAN: Features a durable, waterproof vinyl cover that wipes clean and is hypoallergenic
SAFETY CERTIFICATIONS: GREENGUARD Gold certified: recognizes products with low chemical emissions, contributing to healthier environments | Meets or exceeds flammability, lead, phthalate and CPSIA testing and does not contain toxic fire retardants
One of the most trusted names in adult mattresses also makes crib and mini-crib mattresses. If you're looking for a non-toxic mini-crib mattress at an affordable price, this Serta Sleep True Mini Crib Mattress is a great option.
Although it's not fully organic, it is super eco-friendly, as the mattress is made entirely of recycled materials. The mattress core is made of over 300 recycled plastic bottles. Now that's a mattress that's good for baby and good for the environment at the same time.
It is also Greenguard Gold Certified and doesn't contain toxic flame retardant chemicals which should give you confidence. Finally, the waterproof cover is wipe clean and hypoallergenic.
This mini crib mattress is a great choice for parents who are concerned about toxins and fans of green baby products. It doesn't hurt that it's priced affordably as well. 
Best Waterproof Mattress: Colgate Eco Classica III Baby and Toddler Mattress
Sale
Colgate Eco Classica III
THIS FOAM CRIB MATTRESS is packed with 6" of thick foam and has an infant side that is engineered to provide the proper firmness needed for growth and development, while the less-firm side provides the comfort toddlers prefer
ECO-FRIENDLIER FOAM in this infant and toddler bed mattress is made using sustainable plant oils
WRAPPED IN ORGANIC COTTON COVER with food grade waterproof backing, featuring a durable topside waterproofing that ensures quick and easy cleanups for those middle-of-the-night diaper accidents
SQUARE CORNERS and inverted seam for a snug fit in all standard-size American cribs and toddler beds
This is another great option if you're looking for a crib mattress with longevity. The Colgate Eco Classica III can be used for your infant in their crib. Later on, just flip it over to use as their toddler mattress in their big kid bed.
As with other dual-sided mattresses, the infant side is safe for babies and firmer. The toddler side is less firm and more comfortable for your little one as they grow. It's designed to fit most standard cribs and toddler beds.
Beyond being versatile, this mattress also has some great non-toxic and green features. It has a certified organic cotton cover with waterproof backing to keep the mattress dry and your baby comfortable.
It is Greenguard Gold Certified for harmful chemical emissions as CertiPur-US certified which is so important for foam mattresses of this type.
If non-toxic, waterproof, and dual-sided are on your list, this is a good mattress.
Best Pediatrician-Recommended Mattress: Organic Dream Crib Mattress
Sale
Organic Dream Crib Mattress
SAFE FOR YOUR BABY: When it comes to your infant and toddler, we know that safety comes first. Our mattress is GREENGUARD Gold Certified. That means that our mattresses have gone through rigorous testing and have very low VOCs, reducing the emission of toxic, synthetic chemicals.
ALWAYS BREATHABLE: With each layer of the Organic Dream crib mattress, we've ensured that this firm but soft sleep pad is 100% breathable. This offers ongoing airflow, which is proven to reduce the risk of suffocation. Parenthood is full of challenges; rest easy when you buy Organic Dream.
CERTIFIED ORGANIC: We hold ourselves to the highest standard when sourcing and manufacturing the materials we use for our baby bed mattresses. Our mattresses are proudly made in the USA using high-quality domestic and imported fabrics.
CRIB MATTRESSES: All of our mattresses are GREENGUARD Certified, 100% breathable, and proven to reduce the risk of suffocation. We offer our baby and toddler mattresses for both standard and mini cribs. Choose from a variety of features, such as a cooling gel topper, lightweight core, dual stage for both infants and toddlers, and so much more. All of our mattresses come with a washable cover.
Parents rave about the comfort and high quality of the Organic Dream Crib Mattress. The washable and removable cover for this crib mattress is certified 100% organic, which makes a lot of parents feel they're putting their babies down to sleep on the best material possible.
In addition to the organic cover, this crib mattress also has a Greenguard Gold certification, so its emissions of harmful chemicals and VOCs are very low.
This is a 100% breathable mattress meaning that it has ongoing airflow technology, as recommended by some pediatricians. The company claims that this breathability reduces suffocation risk, which also puts a lot of parents at ease.
It's worth checking out all of Organic Dream's options, as they offer crib mattresses which are dual-sided for toddlers, different sizes for mini cribs, and other features like gel toppers.
Best Non-Foam Mattress: Bundle of Dreams Eco-Air Crib and Toddler Bed Mattress
Sale
Bundle of Dreams Eco-Air
Made with Bundle Fiber- Bundle Fiber has the resilience of the highest quality foam without any of the toxic emissions
Breathable- Mattress Allows Air to Pass Right Through it to Reduce the Risk of Suffocation
Clean- Removable and Washable Cover
100% Organic- No Polyethylene, No Plastics, No Voc's, No Off Gassing
For a dual-sided mattress with organic features at a reasonable price, look no further than the Bundle of Dreams Eco-Air crib and toddler bed mattress.
It has a lovely, soft, removable organic cotton cover that's machine-washable.
What's also great and eco-friendly about this mattress is that it's made of bundle fiber. Bundle fiber is as resilient as foam and latex, but it has none of the toxic or chemical emissions associated with those materials.
Not only is the cover organic, but the actual core of the mattress is chemical free and made of natural materials too. Not surprising then that this mattress is also Greenguard Gold Certified.
This is a dual-sided mattress, so it has differing levels of firmness on either side like many of the others on this list. It's also 100% breathable which is an important factor for many parents of newborns.
Best Breathable and Washable Mattress: Newton Baby Crib Mattress and Toddler Bed
Newton Baby Crib Mattress
100% BREATHABLE. Innovative Breathe-Thru Technology allows your baby to breathe right through, reducing the risk of suffocation and CO2 rebreathing.
100% WASHABLE & HYPOALLERGENIC. The only crib mattress that's washable from cover to core. NO foam, glue, latex or springs. The only 100% RECYCLABLE crib mattress.
100% BETTER SLEEP. The right level of comfort, support and air circulation means your baby will sleep better on a Newton.
WATERPROOF + 2-STAGE, INFANT AND TODDLER with completely waterproof yet breathable lining on the toddler side to provide protection — and last for years.
While the Newton Baby Crib Mattress falls more into the non-toxic rather than organic crib mattress category, it is worth mentioning here because it has several exceptional features.
First, this mattress is Greenguard Gold Certified, so you know it will have low emissions of harsh chemicals and no toxic fire retardants.
However, this crib mattress is also pediatrician recommended. Why? Because when Newton says it's breathable, they mean it's 100% breathable. Many parents have reviewed this mattress and tested it themselves and have been impressed by just how breathable it is. When they say you can breathe right through it, you can, and that puts many parents of young babies at ease.
This mattress is hypoallergenic and contains no foam, glue, latex, or springs. The core of the mattress is 100% recyclable, which not many other mattresses can claim.
Perhaps the most impressive thing of all is that the entire mattress is washable. That's right, it's not just the removable cover that you can throw in the washing machine. The whole core of this mattress can be rinsed off and washed in your shower.
After the first few times your baby vomits or a bottle spills or their diaper leaks, you will really appreciate a feature like this. Most other breathable mattresses can't be washed this way.
In terms of providing your baby with a clean, hygienic, and allergen-free sleeping space, the Newton crib mattress really does stand apart.
Of course, as usual, the more features, the higher the price tag, so this mattress is on the more expensive side. However, for many parents, the peace of mind about its breathability and its incredible washable core will be worth it.
FAQ
Are crib mattresses without flame retardants still safe?
The basic concept behind a flame retardant mattress makes perfect sense: Of course we want our baby's crib to be safe from catching fire! Many products (both for children and adults) must meet flammability standards as outlined by the Consumer Product Safety Commission, but toxic flame retardant chemicals are not necessary to achieve flammability standards.
In fact, many materials used to make organic crib mattresses, such as cotton, bamboo, hemp, or wool, are naturally flame retardant and meet flammability standards without the use of toxic chemicals.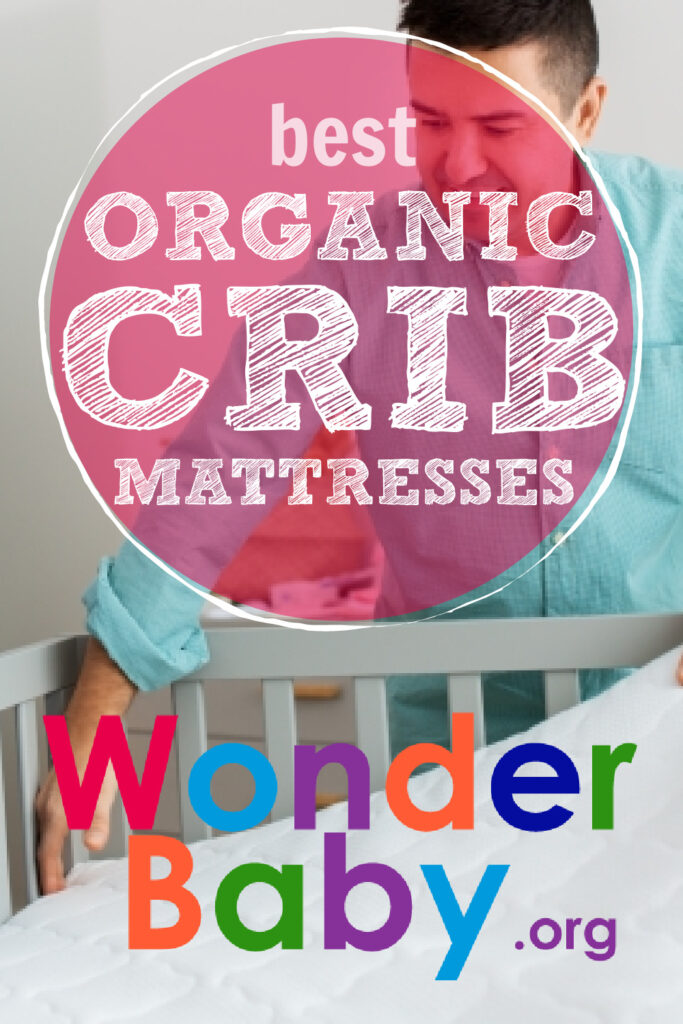 Related Posts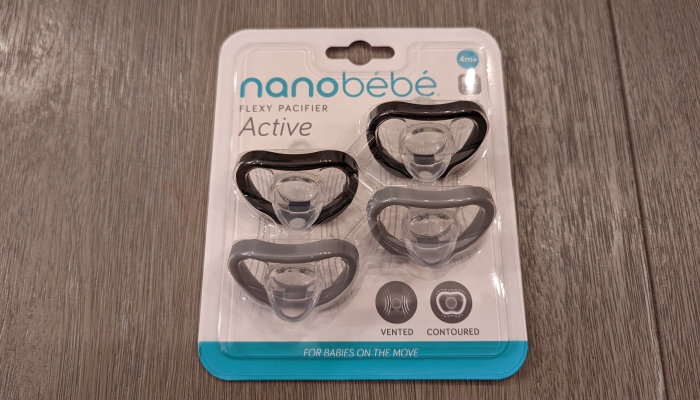 Product Reviews
The Nanobébé Active Flexy is great for babies because it's flexible, breathable, and made of quality materials.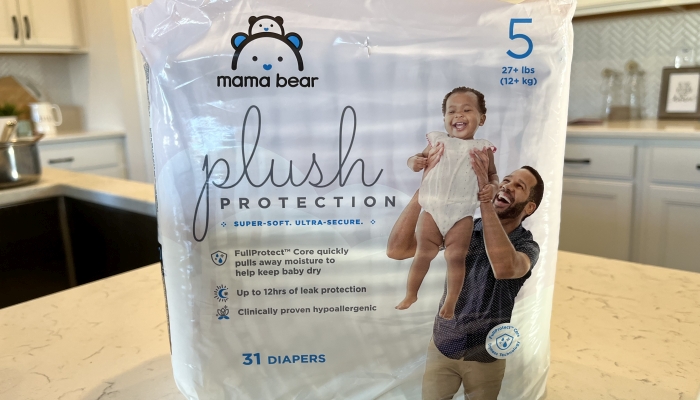 Product Reviews
We gave Mama Bear diapers a thorough test! Our Mama Bears Diapers Review will let you know if they're worth purchasing.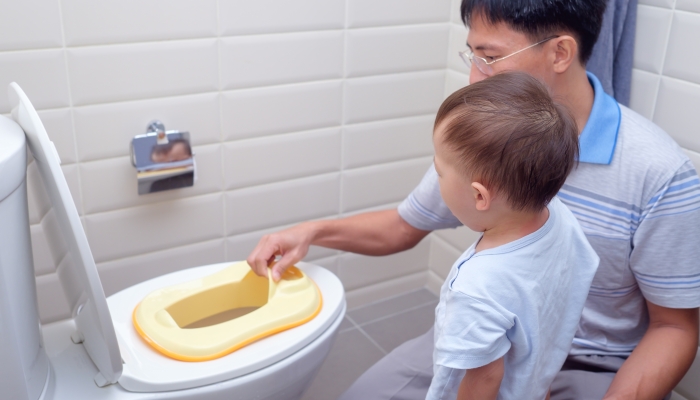 Product Reviews
With tons of potty training seats to choose from, we did the research for you! Check out this list to find the best potty training seat for your little one.