The 7 Best Potty Chairs of 2022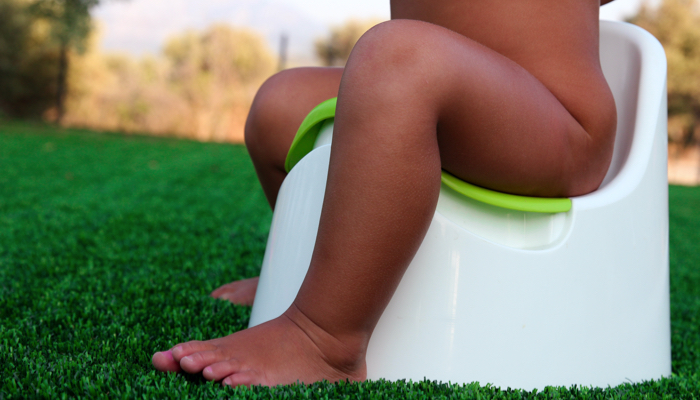 This post may contain affiliate links; please see our terms of use for details.
Are you getting ready to start potty training? When you're looking for the perfect potty chair for your little one, the number of options can be a little overwhelming. Some are simple, some play music, and some even look like actual grown-up toilets. You may be wondering what type of potty chair is the best.
Along with your child's personality, you'll need to consider their age and size. Some training potties are meant for younger toddlers, while others work well for bigger kids, with a removable potty training seat that you can attach to the toilet.
We've looked at the best potty chairs right now based on all of these factors and more. Here are our top picks for potty chairs in 2022.
Top Picks
1. BabyBjörn Potty Chair (Best Overall)
BabyBjörn Potty Chair
Comfortable potty chair with backrest and armrests
Sturdy design with rubber strip underneath
High splashguard prevents spills
Easy to empty and clean
The BabyBjörn Potty Chair is simple, stylish, and easy to use—what more could you need? This is a classic potty chair with no frills, but it's exceptionally well-made with some convenient features. These include a high back for comfort, a large basin, and grips on the base to prevent slipping.
As simple as this potty is, it does come in several stylish color options that aren't overly bright. It also has a great built-in splash guard to prevent messes, which you'll find is especially important if you're potty training a boy. Like other potty training chairs of this style, it comes with an easy to clean, easy to remove basin.
If you have a taller toddler or older preschooler that's getting a later start on potty training, this potty chair might be a little on the small size. However, it's the perfect size for toddlers who are just getting started with potty training. Overall, it's one of the best classic potty training chairs you can find.
OXO Tot 2-in-1 Go (Best Travel)
OXO Tot 2-in-1 Go
Opens quickly and easily for on-the-go potty emergencies
Legs fold in for compact storage in cars, strollers or diaper bags
Legs lock securely for use as a stand-alone potty or on public restroom toilets
Soft, flexible flaps hold disposable bags securely in place. Small seat sized perfectly for little bottoms
Once you begin potty training your little one, road trips and outings can become a lot more complicated. Plus, not all toddlers are enthusiastic about potty training in public restrooms. That's why it's always a good idea to have a travel potty chair in the car, and the OXO Tot 2-in-1 Go is one of the best you can find. It works as a stand-alone training potty when used with a disposable bag or as a potty seat you can use with a regular toilet.
This travel potty has a lot of convenient features that will come in handy when you're out. It's quick and easy to set up, and you can even use it with a regular plastic grocery bag in a pinch. It's lightweight, folds flat, and even comes with a travel bag.
If you have a big toddler or older child that you're potty training, this travel potty chair might be a little on the small side for them. But, even then, it works great for travel and emergency situations when you can't get to a restroom in time.
Nuby My Real Potty Training Toilet (Best for Bigger Kids/Preschoolers)
Sale
Nuby My Real Potty Training Toilet
Realistic training toilet that looks and feels just like an adult version
Real life-like toilet flushing sound when you press the flush button
The potty seat lid opens and closes and pot is removable for super Easy cleaning. Splash guard for both boys and girls.
Integrated splash guard for both boys and girls that stays in place and Anti-skid rubber base to stop the potty chair from sliding
If you're working on transitioning your child to a regular potty but they aren't quite ready yet, the Nuby My Real Potty Training Toilet may help with that process. This potty training toilet is designed to look like a regular toilet and works well with taller toddlers and older kids. It even has a realistic flushing sound which will help teach them to flush and make potty training fun.
This toddler toilet has a lid just like a real toilet, a spot on the back to store wipes, and an anti-slip rubber base to help keep it in place. And even though it looks like a real toilet, it has a convenient removable bowl for easy cleaning and a splash guard to prevent messes if you have a boy.
Keep in mind that this realistic training potty might be a bit tall for some younger toddlers. So, if you're just starting out, you may want to start with a standard potty chair. For boys who want something even more realistic, consider checking out a potty training urinal (yes, they exist!)
OXO Tot Potty Chair (Best Simple)
OXO Tot Potty Chair
Seamless seat design is comfortable and won't leave marks on tiny tushies
Side handles for easily removing inner bowl for cleaning
Splash guard minimizes mess. BPA free
Seat back features comfortable handle for easy transport
The OXO Tot Potty Chair is another nice choice if you're looking for something simple. This classic training potty is made from just two pieces: a base and a removable bowl. The gray and white design is basic but stylish, and it should go well in almost any bathroom.
Although this potty chair doesn't come with many bells and whistles, it's durable and well-designed. Two features that stand out are the larger basin and high backrest. It's low enough for small toddlers and has a surprisingly comfortable potty seat as well. And with its basic design, it's easy to use and clean.
The splash guard on this potty chair is a bit low, so keep that in mind if you're potty training a boy. And if you're looking for something colorful and flashy with lights and sounds, you'll be disappointed with this option. If you want to keep things simple, though, this potty chair is perfect.
Summer Infant My Size Potty (Best Realistic)
Sale
Summer Infant My Size Potty
REALISTIC DESIGN – The Summer My Size Potty is the original My Size Potty training toilet, and features a realistic design that looks and feels just like an adult toilet, ensuring a comfortable and confident transition to the real thing.
CONVENIENT TO USE – This potty training seat is easy for your little ones to use, and makes potty training mess-free. The built-in wipe compartment promotes healthy habits, too.
FLUSH SOUND – The handle in this training potty features a realistic flush sound to reward a job well done and encourage your little one!
EASY TO CLEAN – The My Size potty training toilet includes a flip-up lid and removable, easy clean bowl, making it easy to empty and clean. There's also an integrated splash guard for boys.
Is your toddler afraid of the big potty? If you're looking for a realistic potty chair to get them accustomed to the look (and sound) of a regular-sized toilet, the Summer My Size Potty is probably the most realistic option you can find. It's similar to the Nuby potty chair but looks even more like a real toilet. It will even train your toddler to flush the toilet since it makes a flushing sound.
The seat on this training potty lifts up like an actual toilet seat, but it still has a removable basin for easy cleaning. As an added bonus, this potty also has a spot for storing baby wipes in the back.
While this one is similar to the Nuby My Real Potty, it's a bit on the smaller side. It might not be the best option for older children or taller toddlers. Otherwise, it's a solid choice and the most realistic-looking potty chairs you will find.
Contours Bravo 3-in-1 Potty System (Best Multi-Purpose)
Sale
Contours Bravo 3-in-1 Potty System
HIGH SPLASH GUARD – Extra wide, soft splash guard is large enough to provide great protection for boys, and easily folds away for girls; the splash guard is removable and can be used in either potty or toilet trainer mode.
VERSATILITY — Toilet trainer securely locks onto the adult toilet, uniquely adjusting to fit most round or elongated designs.
STEP STOOL – Potty base can be used as a sturdy step stool to help child get up to the toilet trainer or sink (and can hold up to 200 lb.!); convenient carry handle makes it easy to move the lightweight potty from room to room
SAFETY – Slip-resistant grips help keep your toddler steady when using in potty or step stool mode.
If you are limited on space, the Contours Bravo 3-in-1 Potty System will save you from having to fill your bathroom with potty training gear. This multi-purpose potty works as a potty chair, step stool, and a removable potty seat once your little one is ready to transition to the regular toilet. Why not make things easier on yourself with a potty chair that will grow with your child?
This potty chair is easy to clean, with a removable basin, and can lock securely onto an adult-sized toilet seat when you're ready. When used as a toddler step stool, the textured anti-slip lid will keep your child safe. Overall, this is a convenient, sturdy, and well-made potty chair.
Keep in mind that the potty seat on this one is made from hard plastic, which might not be the most comfortable for your toddler. The built-in splash guard could be a little taller as well, which can be a concern for boys.
Fisher-Price Sea Me Flush (Best for Lights and Music/Fun)
Fisher-Price Sea Me Flush
Musical, ocean-themed potty chair that rewards your toddler's every success!
Push the handle for fun potty sounds, music, lights, and "twirling water" action
Removable potty ring helps your baby transition to the big toilet
One-piece bowl easily removes for cleanup, plus built-in splash guard
If you're potty training a stubborn toddler who needs something a little more enticing, the Fisher-Price Sea Me Flush will actually make them want to use the potty. This potty chair lights up and plays music and sounds when they "flush" the potty. They'll have fun and feel proud of their accomplishment every time they use the potty.
Along with being fun for your little one, this training potty is easy to use. It's lightweight and easy to clean since it has a removable basin. The seat can be removed and used as a potty training seat on a regular toilet as well, so it will grow with your child.
Of course, if you don't want your child's potty to seem too much like a toy, you might not like this option. You also might find that the music and sounds occasionally go off randomly—sometimes in the middle of the night. Our advice is to just turn off the power switch before bedtime.
Final Verdict
The best potty chair for your child will depend on your preferences and your child's needs. However, based on some of the most important factors you'll be looking at—design, price, ease of use, and quality—the best overall potty chair right now is probably the BabyBjörn Potty Chair. Here's a quick breakdown of why we chose this one:
Design. This training potty is understated but stylish, with several relatively subdued color options to choose from. The high backrest, large basin, and grips on the base are nice additional features.
Price. While this isn't the cheapest potty training seat on the list, it's still very affordable.
Ease of use. The basic two-piece design with an easy-to-remove basin will keep things simple for both you and your child.
Quality. BabyBjörn is a trusted brand, and their potty chair is durable and well-made. It will hold up to frequent use by your toddler during potty training.
FAQ
What's the difference between a potty training chair and a potty training seat?
There are several names for training potties and seats that are sometimes used interchangeably. So, if you're confused, you're not alone. Typically, a potty training chair is a stand-alone potty, while potty training seats are attached to an actual toilet. A potty seat is often the next step after your child has been toilet training for a while and is ready to transition to using a regular toilet, but is still a bit too small. If you're looking for a potty seat, we highly recommend the BabyBjörn Adjustable Toilet Trainer.
Related Posts
Product Reviews
The Cooluli mini fridge is perfect for storing medications, breastmilk, thickened liquids, and more!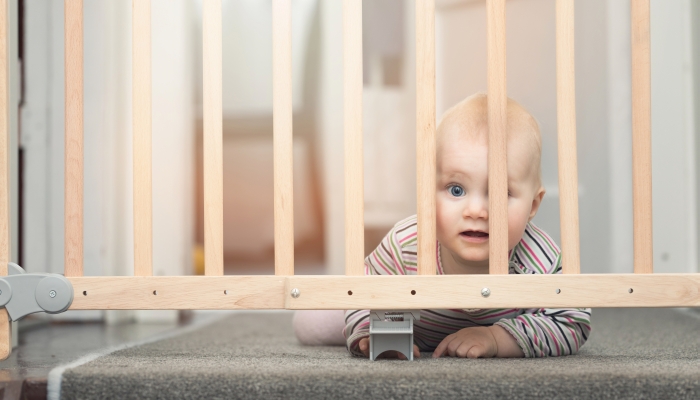 Product Reviews
Searching for the right baby gate for your needs? Take a look at our list of the best baby gates. We've done the hard work so you don't have to!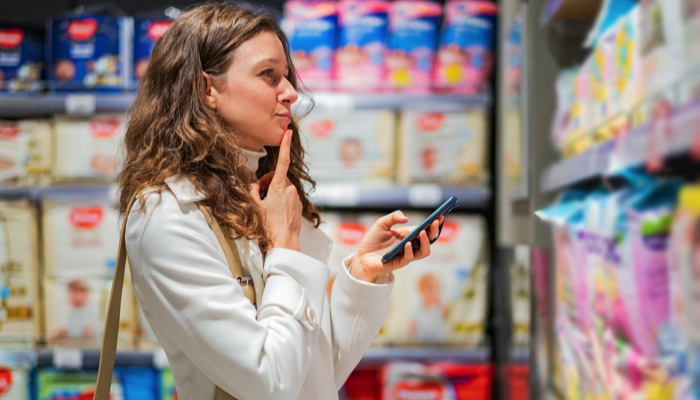 Potty Training
Pull-ups usually fit toddlers weighing from 15 to 50 pounds, but it is possible to find pull-ups in larger sizes for older bedwetters.