The 5 Best Toddler Night Lights in 2023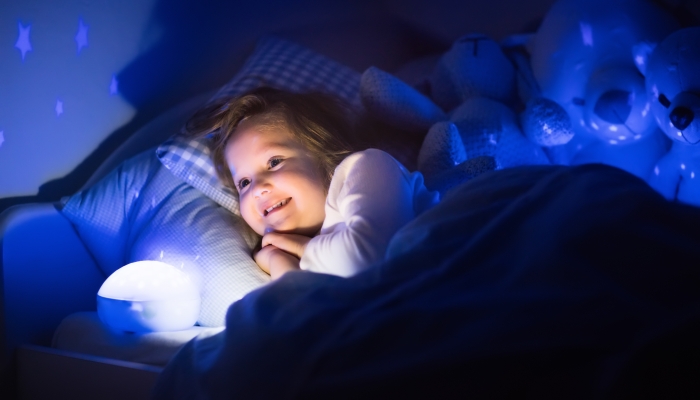 This post may contain affiliate links; please see our terms of use for details.
A night light can be a useful tool for helping toddlers get to sleep and stay asleep if they wake in the night, have bad dreams, or develop separation anxiety.
A night light can help establish healthy sleep habits and a good bedtime routine and develop your toddler's independence.
Although many night lights on the market have lots of extra features, the most important thing to look for is gentle light with a soft glow in colors that promote undisturbed sleep.
Type in "best night light for kids" in a search engine, and you'll find lights with more extra features than you can imagine. There are remote control lights, lights in soft silicone animal shapes, lights with sleep sounds, lights that sleep train, and so much more.
However, fancy lighting effects or a white noise machine aren't the most important things you need in a night light for kids. We've found some of the best toddler night lights in 2023, from the most basic to the most advanced, to help your little one sleep soundly.
Best Choice
Best Simple Night Light
Best Sleep Training Night Light
Hatch Rest+ Sound Machine
GE SleepLite LED Night Light
Best Choice
Hatch Rest+ Sound Machine
Best Simple Night Light
GE SleepLite LED Night Light
Best Sleep Training Night Light
Our Choice: Hatch Rest+ Sound Machine
Hatch Rest+ Sound Machine
Our latest, updated Rest+ sound machine. Keep your little one dreaming with sounds like white noise, wind, rain, and lullabies. Wi-Fi enabled so you can control from anywhere to keep them snoozing through the sounds of everyday life.
Night light. Make midnight feedings soothing and the dark less scary with a reassuring, calming glow.
Charging base powers up to 8-hour battery. Wherever your little one snoozes, Rest+ follows. With a portable design and battery, you can keep them dreaming — no matter where naps happen.
Time-to-Rise. Set up this light and sound combination to let your early riser know when it's time to rise. Time-for-Bed. Pair light and sounds to build habits and cue your little one for bedtime.
Pros

Cons

Eight-hour rechargeable battery life so it's easily portable
Multi-functional
Useful from the newborn through the big kid years

Expensive
May be outgrown by school age
The Hatch Rest+ Sound Machine is a high-tech night light, sound machine, and soothing sleep tool all rolled into one. Although it's on the expensive side, many parents think it's a great value for the money because of its versatility.
All of the features of Hatch Rest+ can be operated from an app control on your smartphone. The glowing light of the Hatch Rest+ can be set to different color options, and the sound machine plays your choice of white noise, nature sounds, and lullabies.
For older children, the Time-to-Rise and Time-for-Bed features allow you to set a light and sound combination to help sleep train your toddler. Early risers know when it's time to get up, and all children can build a healthy sleep routine with the Hatch Rest+.
Material: Plastic | Power Source: Battery Powered | Dimensions: 5.04″D x 5.04″W x 6.82″H
View on Amazon | View on Walmart.com | View on Target.com
GE SleepLite LED Night Light: Best Simple Night Light
Sale
GE SleepLite LED Night Light
NATURAL SLEEP AID – Warmer amber light provides illumination with virtually no blue light emission that naturally supports healthy melatonin levels without harming your sleep cycle
AUTOMATIC ON/OFF – This night light has a built-in light sensor that automatically turns the night light ON at dusk and OFF at dawn for easy operation while saving you money by only turning on in low light
COMPACT SIZE – This 4 pack of night lights plug into any standard outlet, while leaving the 2nd outlet free for use
HOME DÉCOR – The simple design of the white night light looks sleek and modern to complement any home
Pros

Cons

Inexpensive and long-lasting
Simple design
Automatic shut-off
Soothing yellow light

Brightness cannot be adjusted
Sometimes, the simplest option is best. The GE SleepLite LED Night Light is a great, basic option for a practical plug-in night light that won't disrupt sleep.
This unobtrusive night light exudes amber light, perfect for creating a calming atmosphere and not disrupting your child's sleep pattern.
It's also a space saver since it plugs directly into your power source, covering only one spot and leaving the other free for other plugs.
This night light can automatically turn off, which means you don't have to worry about switching it off in the daytime. However, the brightness level can't be adjusted, so consider whether it will give off enough light or too much in the space where you'll be using it.
Material: Plastic | Power Source: Plug-in Electric | Dimensions: 1.5″D x 1.5″W x 3.63″H
View on Amazon | View on Walmart.com | View on eBay.com
LittleHippo Mella: Best Sleep Training Night Light
Sale
LittleHippo Mella
☆ PATENTED, BEAUTIFUL DESIGN – A runaway crowdfunding success, MELLA has been featured in publications such as Mashable and Yanko Design for its numerous features and modern design. Who says children's products can't be beautiful too?
☆ KEEP YOUR KID IN BED LONGER AND GET MORE SLEEP – MELLA uses colors and facial expressions to teach your kids when it's time for bed and time to wake up. Half an hour before it's time to wake up, MELLA will glow yellow, signaling it's almost time to start the day. When MELLA turns green, it's time to wake up!
☆ ALL-IN-ONE SLEEP GADGET GROWS WITH YOUR CHILD – MELLA also features three sleep sound options and five night light colors to soothe your child to sleep. MELLA also features three alarm sounds and both an alarm and silent countdown for timed activities for older children.
☆ DURABLE AND SAFE CONSTRUCTION – Comprised of child safe ABS and silicone, MELLA is FCC, CE, RoHS, CA65, REACH and CPSIA approved
Pros

Cons

Multi-functional night light, sound machine, and sleep trainer

Expensive
May be outgrown by school age
If you're looking for something to help early bird toddlers learn to sleep later or to help stubborn toddlers with bedtime routine battles, the LittleHippo Mella is one of the best night lights to help kids sleep and learn good habits along the way.
It has multiple light colors, including red and amber with a dim glow, which are best for sleep. The sound machine offers white noise, soothing sounds, and music.
When setting it as a sleep training clock, the lights change color to indicate to your child when it's time to get up. As your child grows, they can continue to use it as an alarm clock.
This is a versatile and durable little machine which many parents feel is a lifesaver, and not just a night light!
Material: Acrylonitrile Butadiene Styrene | Power Source: Corded Electric | Dimensions: 1.5″W x 4.49″H
View on Amazon | View on Walmart.com | View on Target.com
BlissLights Sky Lite Evolve: Best Star Projector
Sale
BlissLights Sky Lite Evolve
Augment your reality with Sky Lite Evolve. Backed by brand-new patented technology, a myriad of vivid, revamped nebula cloud colors transform seamlessly into one another, offering a showstopping experience unlike any other galaxy projector out there.
Relax or fall asleep to the peaceful drifting nebula clouds, pierced by ultra-sharp laser stars that stand out brilliantly against the drifting nebula clouds – the perfect night light, bedroom decoration, and beyond.
If you've carved out a space to get away in your home, or need to, the Sky Lite Evolve is the element that will shift your atmosphere from relaxing to a full-on utopia.
Full 360-degree rotation is made possible thanks to the new spherical design. With coverage of up to 900 square feet, the possibilities for relaxation, entertaining, and world-building are endless.
Pros

Cons

Custom create your night sky
Beautiful and soothing

No automatic shut-off
Could be too distracting or bright for some children
Do you have a little astronaut who has trouble getting to sleep? Try the BlissLights Sky Lite Evolve star projector to create your child's very own night sky.
This is a popular option among starry night projectors because the LED rotating light is controlled with an app on your smartphone. The app allows you to create the custom colors and numbers of stars your child wants to fall asleep with.
Although this projector creates a calming atmosphere of soothing light, it may not be the most practical choice for every day use. It does not have an automatic shut-off feature or a sleep timer.
Although the light is dimmable, some children may find the projection distracting or overstimulating. So while this might be fun on special nights, a simpler plug-in might be more useful.
Material: Plastic | Power Source: Corded Electric | Dimensions: 4.72″L x 4.72″W x 5.31″H
View on Amazon | View on Walmart.com | View on Target.com
Skip Hop Portable Nightlight: Best Portable Night Light
Skip Hop Portable Nightlight
Meet your toddler's new bedtime bestie!
Designed to encourage nighttime independence, our adorable glowing bear nightlight comforts little ones in the dark with a soothing glow and a friendly face
Sized just right for little hands, the portable design features an easy-grab handle, stay-cool LED light and cord-free convenience so it's a cinch for kids to take along wherever they go
Cord-free design, easy-carry handle for little hands, and oversize on/off button
Pros

Cons

Inexpensive
Cool to touch technology
Easily portable
Automatic timer

White light is not ideal for good sleep
No adjustable brightness feature
The Skip Hop Portable Nightlight doesn't have all the features of the others on this list, but is still a favorite among parents and children for their bedtime routines.
This simple, friendly bear is battery-operated with an easy-grasp handle so your toddler can take it anywhere. If they fall asleep with it, there's no need to worry. The Skip Hop Portable Nightlight stays cool to the touch and shuts off automatically by slowly dimming after 30 minutes.
A single, easy-to-use power button means there are no complicated switches or timers to break.
Unfortunately, it produces a white light, which is not as good as amber or red light for children's sleep. However, the automatic shut off means the light won't disturb them through the night.
Material: 90% ABS, 5% TPE, 5% Steel | Power Source: Battery Powered | Dimensions: 5.25″L x 2.85″W x 5.46″H
View on Amazon | View on SkipHop.com | View on Target.com
Understanding the Role of Night Lights in Toddler's Sleep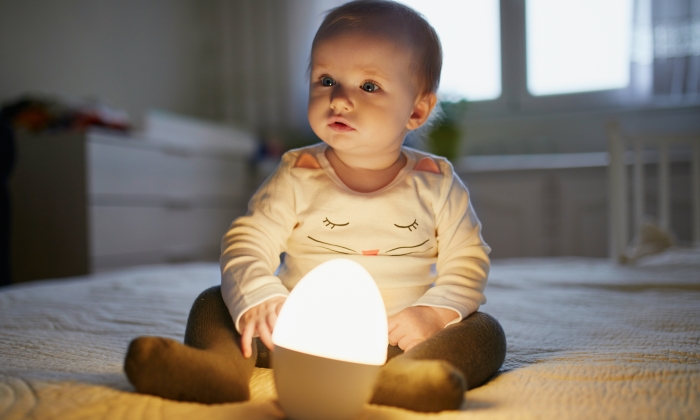 Still wondering if a night light is necessary? If you're unsure whether your toddler needs a night light, it may be helpful to know that night lights can be an extremely beneficial tool for toddlers for many reasons.
Why Use Night Lights for Toddlers?
First, night lights promote a sense of independence by providing toddlers with reassurance, particularly if they start to develop nighttime fears, like a fear of the dark. It also helps if they start to experience separation anxiety at bedtime.
A night light helps your child get to sleep, allowing them to see their familiar and safe surroundings in a gentle and calming hue as they drift off. It also reassures them they're safe if they wake up at night and can see their room rather than intimidating darkness.
For potty training toddlers, a night light can be helpful if you're taking your child to the bathroom before you go to sleep or if they wake up on their own and need to go.
A night light is also very useful for the inevitable accidents and bed wetting that happen in the toddler years. It allows you to help your child change and to change their bedding if necessary without turning on all the lights and getting everyone into a fully awakened state.
There are a host of reasons that toddlers find night lights helpful and reassuring as long as they are used safely.
Safety Considerations
There are a few safety considerations to keep in mind when choosing a night light:
LED vs Incandescent Lights
Night lights for kids are generally available with either LED or traditional incandescent bulbs. LED bulbs generate less heat, use less electricity, and last longer than conventional bulbs.
Automatic Shutoff
Some plug in lights and stand-alone lamps may need to be shut off every day. You'll need to do this to save electricity as well as to prevent your night light from overheating.
Night lights with an automatic shut off or a timer give you one less thing to remember every morning.
Light Color
Although many traditional night lights are available in white, blue, and green, studies have shown that these are actually the most disruptive colors for healthy sleep.
These colors are similar to the blue light that comes off our computer and phone screens, which keep us alert and boost our mood, the opposite of what we want at bedtime.
The best color night light for toddler sleep is red, but if a red light isn't appealing, any light in the amber, orange and red spectrum is more conducive to falling and staying asleep.
Brightness
A night light should create a calm atmosphere for your child to fall asleep rather than stimulate them to keep looking around and staying awake.
A night light should have a low-wattage bulb that produces a dim light. Most night lights are about 4.7 watts.
Criteria for Choosing the Best Toddler Night Light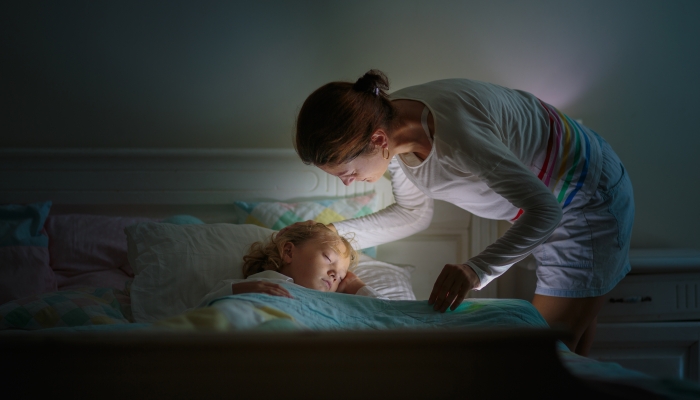 Finding the best night light for your toddler will mostly depend on your lifestyle and your child's needs. Here are some features to consider:
Essential Features
Durability
A night light should be a one-time purchase. LED night lights, in particular, should last for years. Night lights are generally on for hours every night, so look for ones that are made to last.
Look for simple night lights that don't have a lot of buttons or features that can be easily broken.
If you're choosing a stand-alone lamp, make sure it's made of durable materials that won't shatter if it falls to floor in your busy child's bedroom.
Ease of Use
A night light should be a simple tool to help your child sleep at night. They should be easy to operate, easy to install, and easy to turn on and off.
Size and Shape
Although night lights come in a variety of fun shapes, sizes, and designs with different shades, consider the size of your child's room for the amount of light that it produces.
Also consider the placement of the night light in your child's room. Think about whether its size and shape mean it will be easily knocked over or broken when your child is playing in their room.
If you're short on free surfaces and don't have space for a bedside table lamp, look for plug in night lights that fit directly into the socket.
Longevity
Night lights are generally useful for everyone. To get the most out of your purchase, consider simple night lights you'd like to continue using around the house once your child has outgrown them.
You may not want to keep using cute, animal shaped and nursery themed lights once your child is too big for them.
Timers
Although not essential, a timer is a helpful feature. A timer will automatically switch your light on or off, saving electricity. It also saves you the panic of wondering if you remembered to turn the light off or if the light is overheating.
Dimmers
While dimmers also aren't essential, they are useful. They allow you to set the brightness of the night light for your child and slowly dim it as they outgrow their nighttime fears. They also allow you to adjust for your individual preferences.
Fun Features
Many night lights also have fun features, like color-changing lights, moving images, projectors, or accompanying sounds.
While these features may seem appealing at first, consider whether they might have a stimulating, rather than calming, effect on your child.
Too many moving pictures and changing colors may distract your child from sleep rather than helping them drift off. However, you might find that ambient noise or an integrated sound machine might be helpful for getting your child to sleep.
Value for Money
Like all other toddler and baby gear, you will find many options on the market for night lights, from simple, inexpensive designs, to top-of-the-range items that change color, make sounds, and even measure the temperature of your child's room.
However, it's important to remember that the real job of a night light is simply to provide a soothing, dim light that reassures your child. It helps them feel safe when falling asleep, and it enables you to navigate the room if they need you at night.
Night lights use electricity. So your best bet is a simple, long-lasting, energy efficient model that will get you through the toddler years without having to replace lamps or bulbs.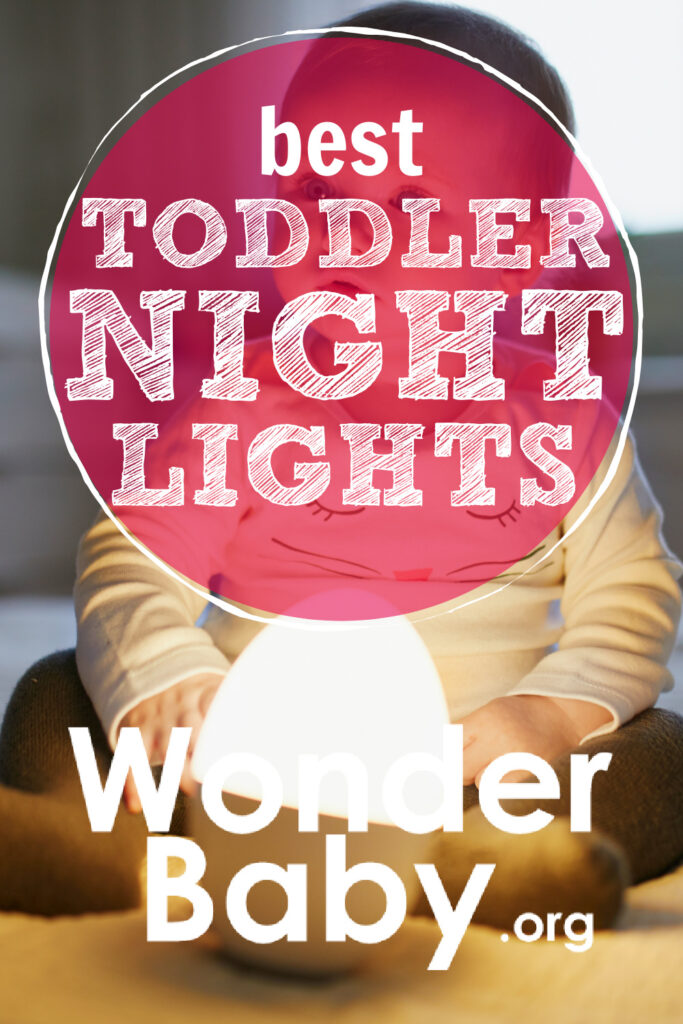 Related Posts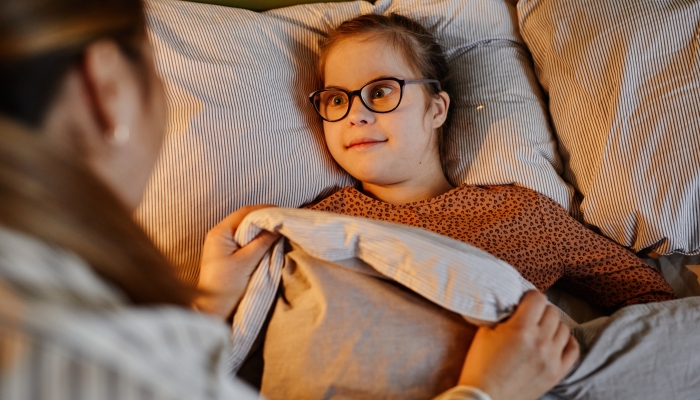 Product Reviews
Heard a lot about weighted blankets and lap pads and wondering how to choose one? Here's our guide to the ins and outs of finding the right weighted blanket.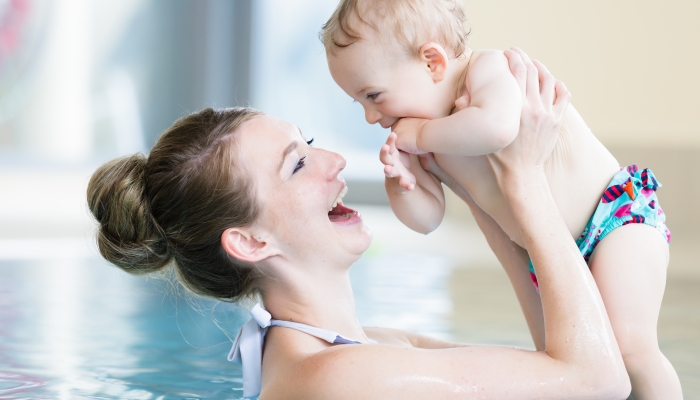 Potty Training, Product Reviews
The best swim diapers are comfortable and help prevent your baby from having an accident in the pool or ocean. Find our favorites in this round-up!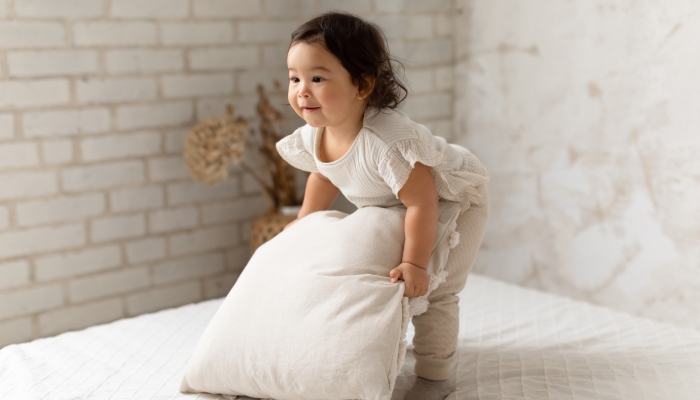 Product Reviews
If your toddler is ready to sleep safely with a pillow, you'll want to find the best baby pillow available to ensure a comfortable night's sleep.