Affirmation Backpack Buddy Keychains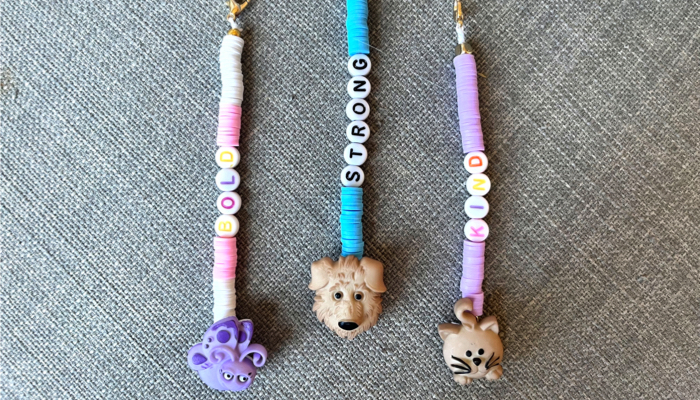 This post may contain affiliate links; please see our terms of use for details.
Sending your little one off to school is a big deal. Though school is a joyous milestone in a child's life, it can also cause some fears and anxiety. You might wonder if your child will fit in, make friends, or do well in their academics.
If you want to give your child the confidence boost they need to succeed, affirmations might be just what you need!
As a mom of five, affirmations are something we practice daily in our house. With so many developing hearts and minds, I've found that it's one of the best ways to foster positive thinking across the board. We'll often recite affirmations before bed, such as, "I am kind. I am confident. I am loved."
To keep my children thinking about these truths wherever they go, I came up with these Affirmation Backpack Buddy Keychains. This craft does much more than just keep your child busy—it nourishes their heart.
You'll only need a few craft supplies to make these Affirmation Backpack Buddy Keychains. You might even consider making these during an afterschool playdate to spread the joy across the school. These keychains are a great conversation starter about positive thinking and are worth adding to your back-to-school checklist.
Affirmation Backpack Buddy Keychains: What You'll Need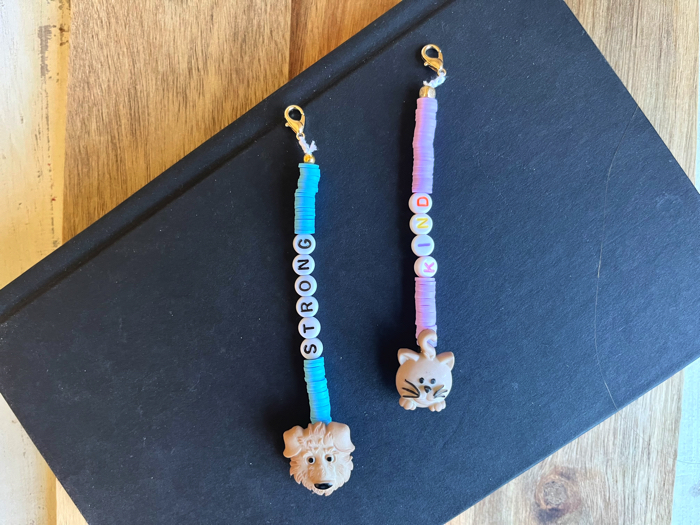 These adorable keychains use a few basic jewelry-making supplies. You can make these using what you have on hand and substituting where needed.
Materials:
Metal lobster claw clasps (You can use a keyring instead)
Elastic string (Or any sturdy string)
Alphabet beads
Other Equipment:
Directions:
Step 1: Gather your supplies and lay them out on a clean surface. For younger children, you might want to pre-cut the elastic string to the correct size.
I found that an organized setup is helpful so children can easily find the colors they are looking for. I placed the animal buttons in a small bowl for the kids to choose from. The beads were sorted in a plastic jewelry box to keep them from getting mixed up.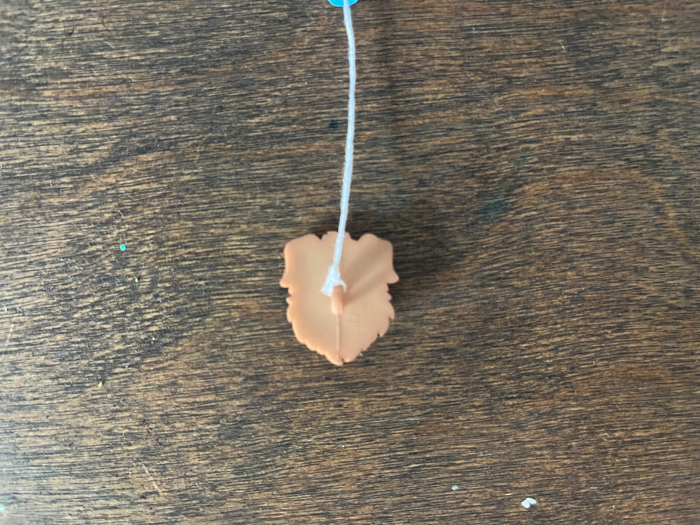 Step 2: Have your child select an animal button to begin. Tie the end of the string to the button using the loop on the back. Adjust the string so the animal hangs straight, then tighten the knot.
Younger children will need help with this step. Once you have the knot secured, the animal will keep the beads from falling off.
Helpful hint: If the button falls forward when you lift the string, try adding a dab of hot glue to the back to attach it to the string. Heavier buttons have a tendency to fall forward.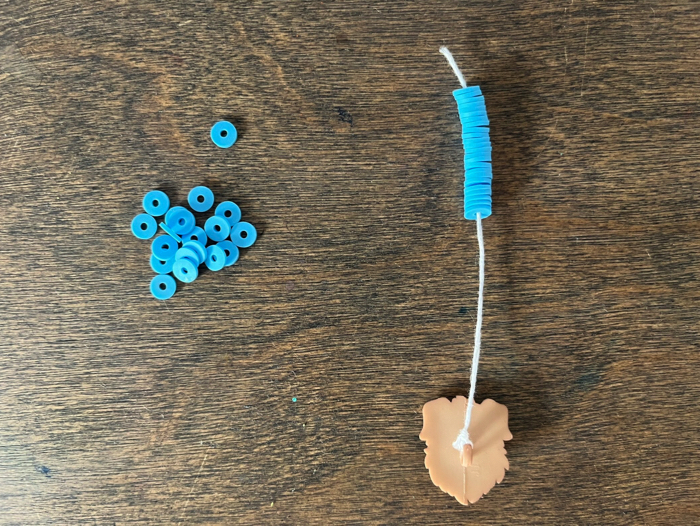 Step 3: Have your child select the beads they'd like and add them to the string. Just remind them that they'll need to leave room for the alphabet beads.
Step 4: Help your child decide on the word they want to add to their keychain. You might want to provide some sample affirmations or talk about words that might encourage them at school. Talking about feelings about going to school makes a great social-emotional activity for preschoolers.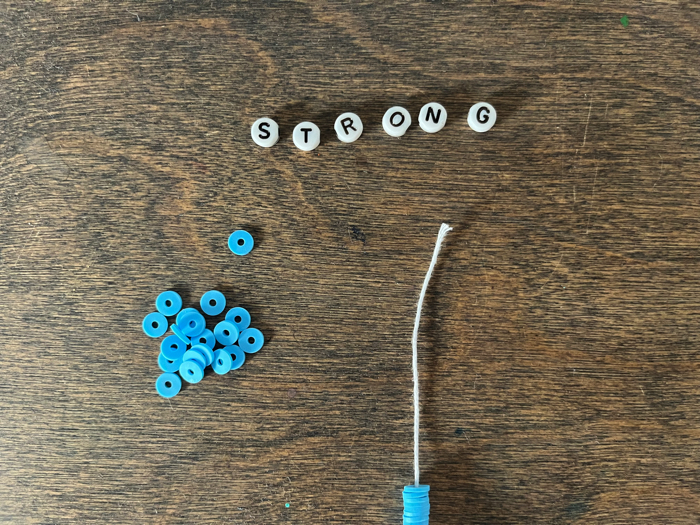 Help your child to spell out the word and line the beads up in the right direction. If your child is too young to read, that's okay. This is a great opportunity to encourage reading skills.
You can also name the animal with something that reminds them of the affirmation, such as "Coco the Confident Dog" or "Buttercup the Beautiful Bunny."
Step 5: Add all the beads to the string and tie the other end to a lobster claw clasp. Be sure to securely tie the knot so it doesn't break when tossed in a cubby at school.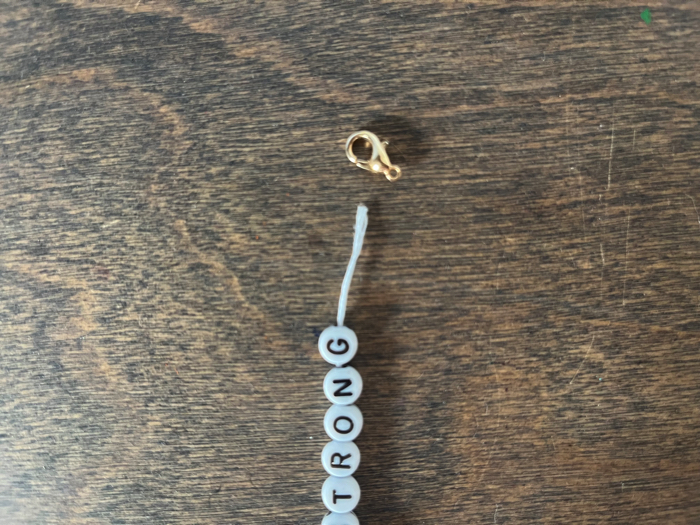 Step 6: Attach the clasp to the zipper of a backpack and let your child enjoy how cute their keychain looks! (These are especially cute on toddler backpacks.)
What can I use instead of elastic string?
We often have elastic string in the house for bracelet making. However, this keychain craft can be made without it. Any other sturdy string will work.
You might try embroidery string, ribbon, cotton cord, etc. Test the string first by tugging on it and ensuring it won't break easily.
What type of beads should I use?
We like circle clay beads, as they add a lot of color and look cute paired with letter beads. You can also use wooden beads, plastic beads, or glass beads. Younger children might find it easier to use pony beads or chunky wooden beads.
What are some example affirmations we can use?
When I create affirmations for my children, I often start by thinking of the qualities I want them to have. We love creating affirmations that connect with Bible verses they memorize. I also create affirmations to encourage the areas where they might be struggling.
Here are some beautiful affirmations you can start having your child recite:
I am loved.
I am beautiful.
I am strong.
I am confident.
I am joyful.
I am patient.
I am a kind friend.
I am wise.
I am funny.
I am a child of God.
I have a purpose.
You can select words like purpose, confident, strong, etc. from these affirmations to add to keychains.
How else can I boost my child's self-esteem?
Self-esteem is something that's developed over time. It's important to remember that the things you do daily, over a long period of time, will make the biggest impact. Adopting daily habits that make your child feel loved and valued will pay off in the long run.
Here are some ways we boost our children's self-esteem in our home:
Speak words of encouragement more often than you speak words of correction.
Give them your full attention when they talk to you.
Take them out for one-on-one dates with mom or dad.
Read aloud to them and talk about positive qualities in the characters of the book.
Start each day with a 20-second hug! You'll find it's therapeutic for both you and your child.
How else can this craft benefit my child?
Not only will this craft help develop positive thinking in your child, but it will also support their development. Here's how:
Fine Motor Skills
Stringing beads is a fantastic fine motor skill activity for preschoolers. Each time they pinch and grab the beads, they strengthen these muscles. It also takes a great deal of focus and hand-eye coordination to get each bead on the string.
Creativity
Kids love to express themselves through colors and other artistic elements. Allowing your child to make a keychain that represents their interests will give them a project that makes them proud. Crafts like this one create joyous memories and foster creativity.
Letter Names and Sounds
Even if your child is just beginning to sound out letters, they can benefit from using alphabet beads for a preschool literacy activity. As you lay out the beads for the word they selected, have them name each letter and say its sound.
Older children can sharpen their spelling skills by spelling out multiple words.
What activities can I add to this craft for enrichment?
To take this craft a step further in confidence-boosting, pair it with any of these activities:
Write affirmations on your child's bathroom mirror.
Surprise your child with an early morning breakfast date before school.
Make a competition to see who can recite the most positive affirmations each morning on the way to school.
How can I learn more about helping my child's self-esteem?
A great place to start learning more is by reading parenting books on raising confident children. One of my favorite Christian parenting books for confidence is Raising Confident Kids in a Confusing World: A Parent's Guide to Grounding Identity in Christ.
If you're concerned about how your child thinks about themselves, a talk with your child's pediatrician is a good place to start. They may refer you to child counseling services that can provide more support.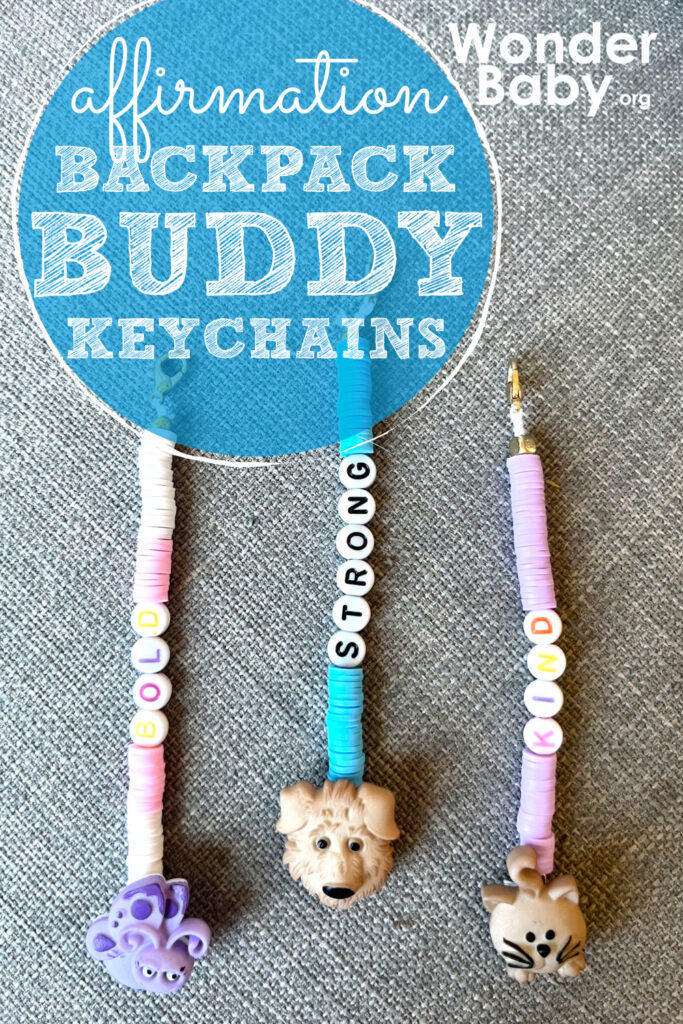 Related Posts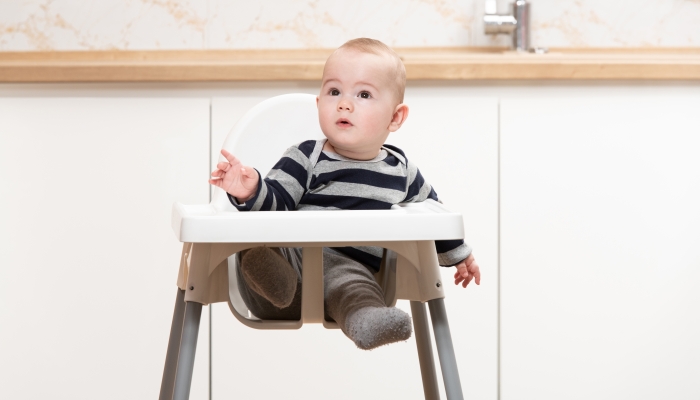 Parenting
Many children are ready to stop using a high chair between 2–3 years old and can begin transitioning to a normal chair or booster seat at that time.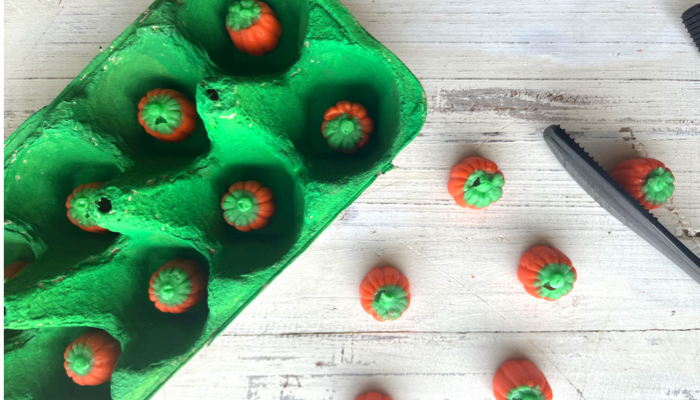 Fine and Gross Motor, Play
This adorable pumpkin picking fine motor activity is a breeze to make! A perfect fall activity for preschoolers and toddlers alike.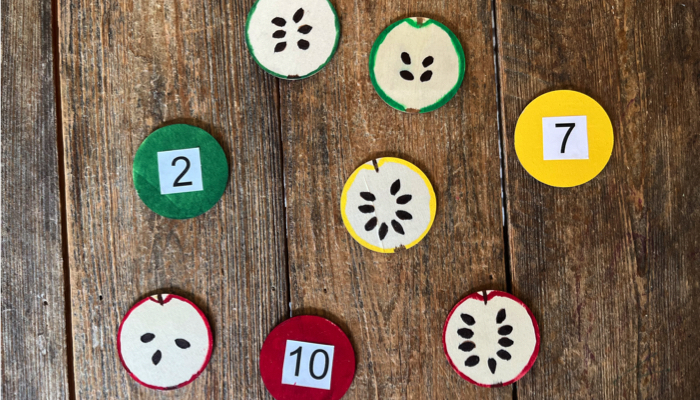 Math and Science, Play
This apple seed counting game is easy to create and fun to play! With just an oatmeal container and a few supplies, you can surprise your child with this delightful...