This post may contain affiliate links; please see our terms of use for details.
App Details
Price: $2.99, but there is also a free version (with advertisements)
Where to buy: Find All-in-One Big Trace Combo at the iTunes Store
Developer: Brain Counts Games
Devices: Compatible with iPad
Operating System: Requires iOS 3.2 or later
Categories: Education
Review of ABC Cursive Big Trace
Big Trace is a useful and straightforward app that gives children the opportunity to repeat tracing capital and cursive letters and numbers without using reams of paper. It is simple in a clean way… since it lacks all the "bells and whistles" your child can use the app without being distracted.
The free version, as you can see in the screenshot, has an advertisement header; it's not ideal but in truth it's not too distracting. The work area is pleasingly functional and both the work box outline and the serrated line guide have good contrast for children with low vision. The size is so much bigger than ordinary written fonts which gives children the opportunity to become accustomed to seeing the shapes in detail as they copy them.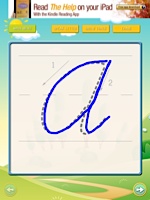 The letters can be either capitals or cursives and once your child has made their trace the star follows their trace so they can see their work. There is also a button feature which will say the letter or number out loud which can refocus a child's energies on the job at hand.
Using a capacitative stylus with this app will give your child pen holding preparation and practice which is another good point.
I have only two little criticisms of Big Trace: It plays the most monotonous music throughout, but this can be turned off; There is no onscreen validation of a child's work. Of course it is the parent's job to determine if this has been a great effort for a specific child, but a "balloons and streamers" response on the screen wouldn't go amiss!
I give this app four out of five stars for practicality, low fuss and usefulness.
Related Posts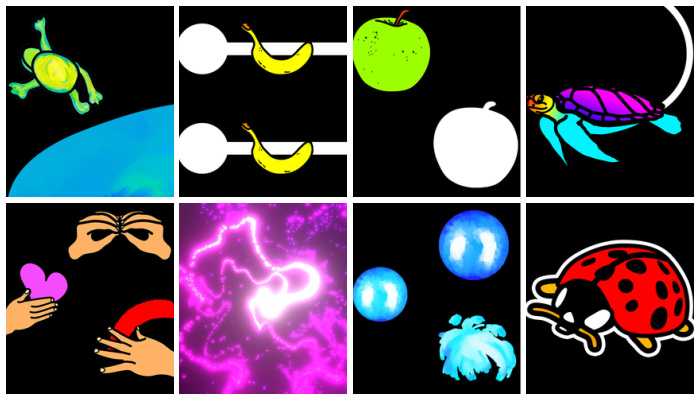 iPad Apps and Accessibility, Visual Impairment
This free digital visual training tool for computer or mobile devices is designed to help toddlers with CVI practice their visual skills.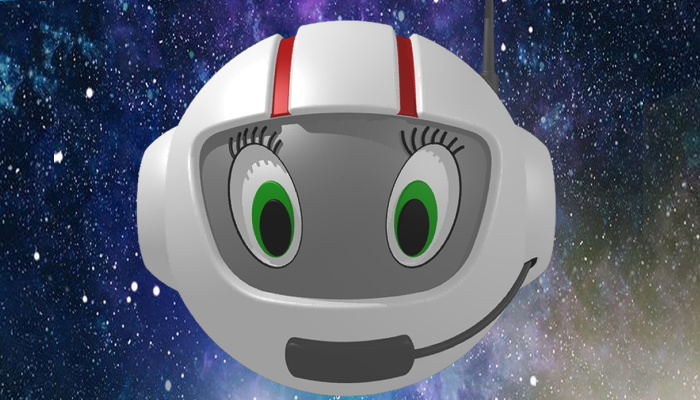 iPad Apps and Accessibility, Math and Science, Visual Impairment
These iPad apps from Sonokids feature the astronaut character CosmoBally who teaches blind children about space and sonification.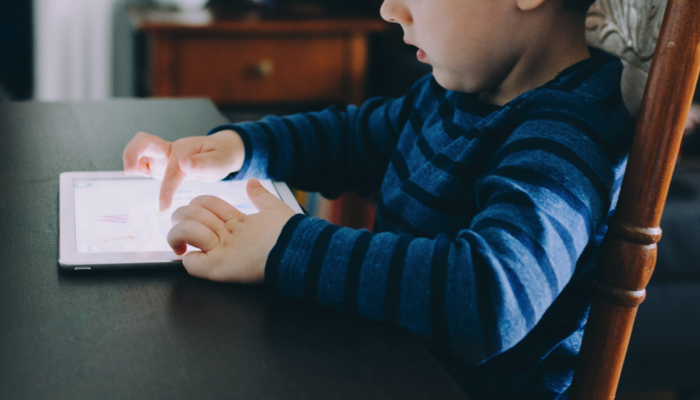 Eye Conditions and Syndromes, iPad Apps and Accessibility
A collection of successful iPad apps for kids diagnosed with CVI as recommended by a TVI and CVI specialist.