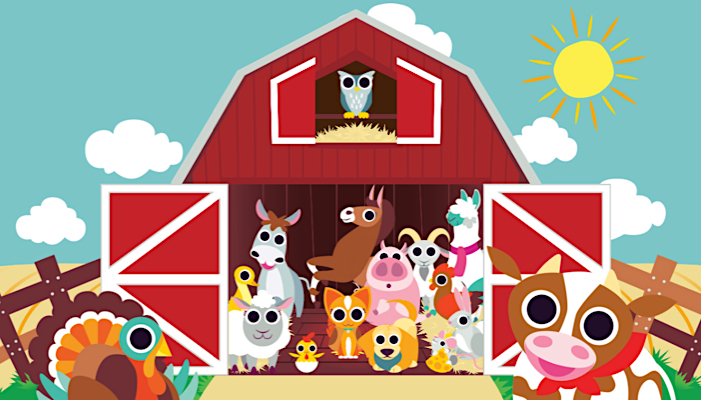 This post may contain affiliate links; please see our terms of use for details.
App Details
Price: $1.99
Where to buy: Find Peekaboo Barn at the iTunes Store
Developer: Night & Day Studios
Devices: Compatible with iPad, iPhone, iPod Touch
Operating System: Requires iOS 5.1.1 or later
Categories: Games & Recreation, Cause & Effect
Description of Peekaboo Barn
In a nutshell: Touch the hopping red barn to open the barn doors and reveal an animal inside and hear it bark, moo, quack, etc.! A human voice then says the name of the animal. Touch the barn again and the barn doors close. Repeat this process to see and hear a different animal until all the barnyard animals have been viewed and they are all in the barn asleep at night.
In Detail: Part of the beauty of this particular app is it's simplicity. This is a classic cause and effect application where your child touches the screen and something happens. When your child touches the screen (cause), in this case touching the red barn, the result (effect) is the opening of the barn doors to reveal the animal inside and hear it's bark, moo, quack, etc. followed by the human voice saying the name of the animal.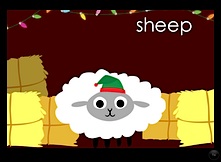 Besides learning about cause and effect, your child also needs to hone fine motor skills in order to play with this app. The operation of the app is dependent upon your child touching the screen once in a single tap. This single tap opens the barn doors and then closes the doors. Isolating one finger and executing a single tap can be really difficult for some kids, but of course the promise of a rewarding MOO can be all the motivation they need!
The single tap is a basic skill to learn when using the iPad and devices like it. This skill is fundamental to operating the iPad and it is one of the skills that will be needed when a child with a visual impairment progresses on to different apps that have increased complexity, such as apps for communication.
As I noted before, the simplicity of this app is part of its strength. When Peekaboo Barn is running the screen contains the lone red barn, sitting in a green field with a clear, blue sky overhead (or, in winter, the red barn may be sitting in a field of white snow). There are no other images or links that if accidentally touched will take you to a home screen or a screen to make technical modifications. This point will be appreciated greatly by anyone who has ever spent time trying to keep a young child on the screen where the fun is taking place and protecting against having them inadvertently leaving the screen and getting stuck on a systems screen.
Peekaboo Barn is one of the first apps that I purchased for my son when we first got our iPad. It's still one of his favorites and it works equally well on the iPhone or the iPad.
Why it's good for visually impaired children:
For a child with Cortical Visual Impairment (CVI) this app is fantastic! Consider that children with CVI tend to favor the colors red and yellow and high-contrast images. Movement can help grab their attention. Peekaboo Barn has a red barn, with white trim and the barn moves by hopping up and down. This is a great way to teach your child how to focus and use the visual information they're gathering.
Accessibility notes:
This app comes preloaded with voices of a child and an adult in English, and an adult in Spanish. You can also record your own narration in whatever language you prefer! Additional languages can be purchased in sets that include European languages, or Asian languages [.99 cents, each].
Related Posts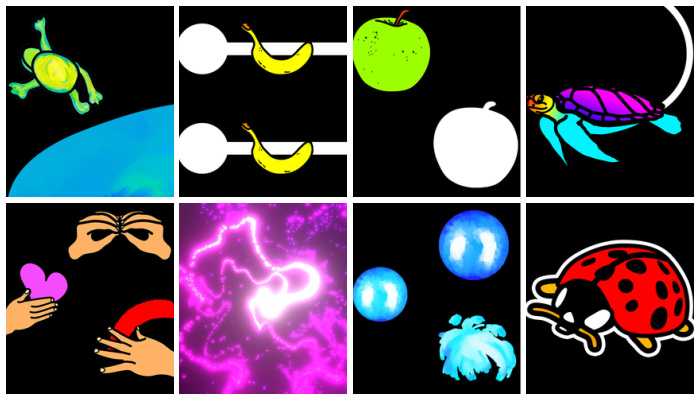 iPad Apps and Accessibility, Visual Impairment
This free digital visual training tool for computer or mobile devices is designed to help toddlers with CVI practice their visual skills.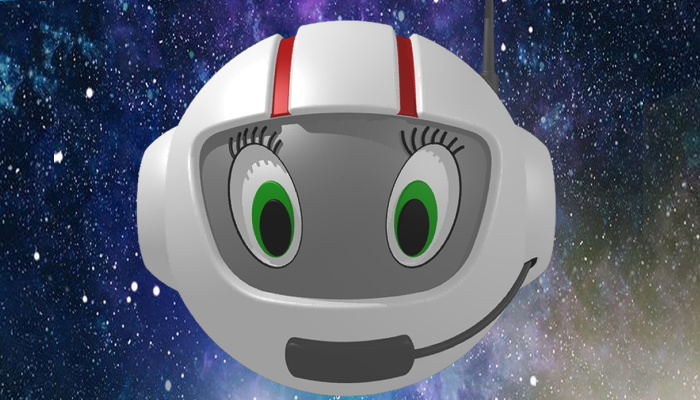 iPad Apps and Accessibility, Math and Science, Visual Impairment
These iPad apps from Sonokids feature the astronaut character CosmoBally who teaches blind children about space and sonification.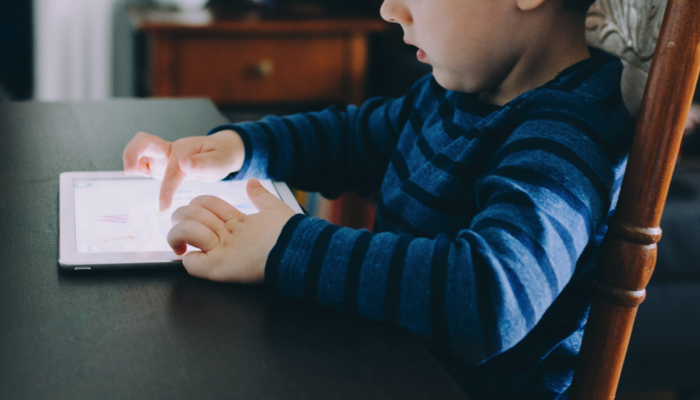 Eye Conditions and Syndromes, iPad Apps and Accessibility
A collection of successful iPad apps for kids diagnosed with CVI as recommended by a TVI and CVI specialist.