Bright Lights and Shape Identification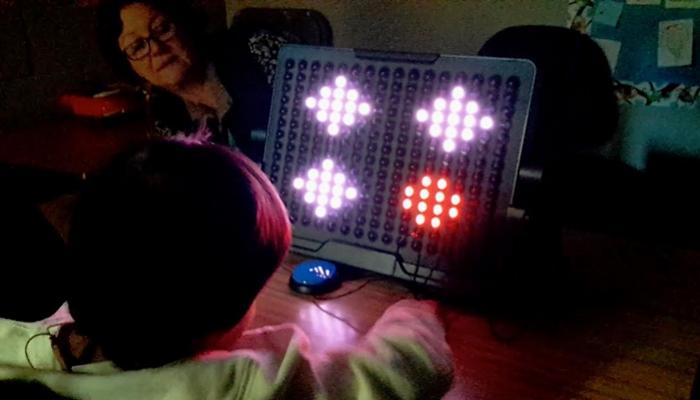 By Minkina Blackburn and Kathleen Michielsen
Creativity is often part of the job description when you're working with children who are blind or visually impaired, particularly when teaching concepts that can be very two dimensional. In this lesson plan from Yakima Public Schools, students are introduced to shapes and matching through the bright lights on the LightAide.
Activity Goal: Match the Shape
Match the shapes on the LightAide, then have the student find the correct 3D shape
Discuss the shapes and their visual and tactile differences
Curriculum Alignment: Common Core Standards for Mathematics
Sort, categorize and classify objects by attributes
Leader's Role
Get the learner's visual attention focused to the LightAide
Identify the switches and which switch changes the left and right shapes
Review the shapes with the learner
Show the learner the corresponding 3D shapes
Switch the shape on the left and ask the learner to find the shape on the right by using the switch
Ask the learner to find the 3D Shape to match the shapes on the LightAide
Learner's Role
Use the switch to change the shape to match the leader's shape
Find the 3D shape to match the shapes on the LightAide
Extensions
Ask the learner to match other sizes of 3D shapes to the shape on the LightAide
Ask the learner to describe the differences in the shapes
Ask the learner to match shapes with another learner
Related Posts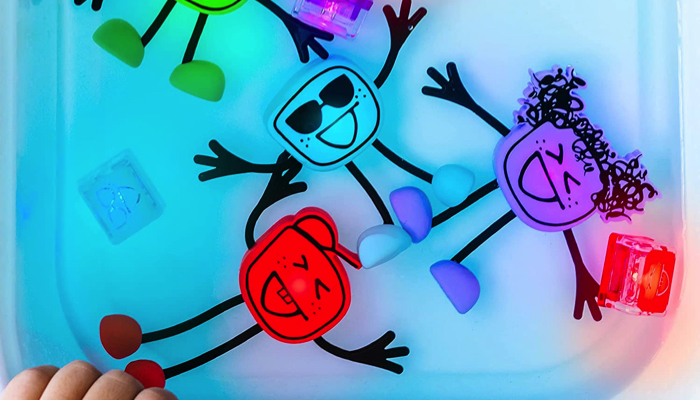 Light Play, Sensory Activities
Glo Pals are light-up cubes that are only activated when wet! You can play with them in a water table or in the bathtub for sensory water play.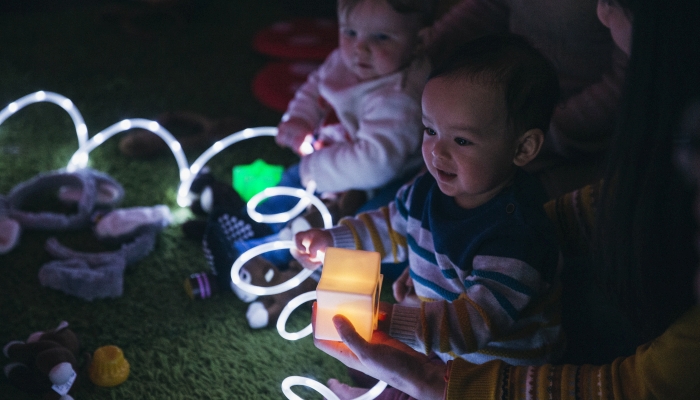 Light Play, Product Reviews
Light-up sensory toys have become a popular choice for helping children calm down. With our list of the best, you're sure to find a toy your child loves!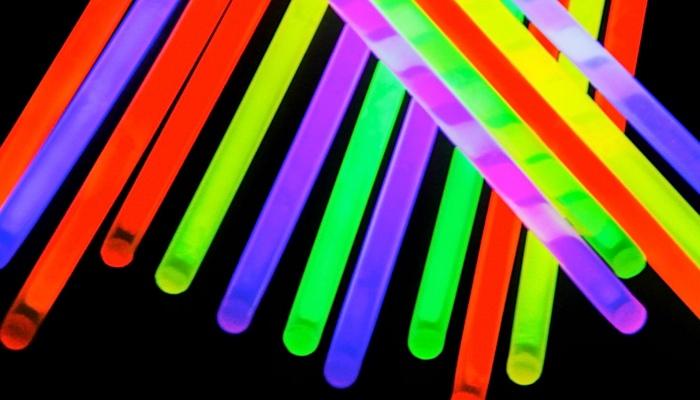 Light Play, Toys, Visual Impairment
It may seem like $10 won't get you much these days, but here you'll find the best inexpensive light toys for kids who are visually impaired!