The Look, Feel and Smell of Colors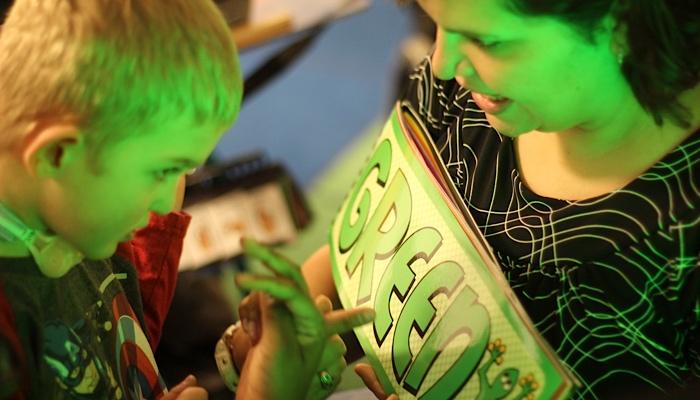 By Jessica Ovalle
It can be difficult to come up with fun, engaging and multi-sensory ways to teach colors to children who are visually impaired. In this lesson plan from Ralph Pfluger Elementary School, the bright lights and movements of the LightAide are paired with textured posters and scented markers to really make the lesson come alive!
Instructional Objective
Students will participate in a turn-taking activity while they interact with a variety of colors using the LightAide
Students will use voice output devices to request a turn using the LightAide
Students will engage in a multisensory approach of learning about colors
Instructional Procedures
Students will all have access to a voice output device to request a turn on the LightAide. As each student requests a turn they will use a switch to change the color of the LightAide. Once the color appears the teacher will present the group with a textured poster of the indicated color. Each student will be able to trace the textured color word as the teacher presents the poster to them. Color word will also be followed by scents associated with each color for students to smell.
Materials and Equipment
Voice output devices
Textured color posters
Scented markers