iLoveFireworks App Review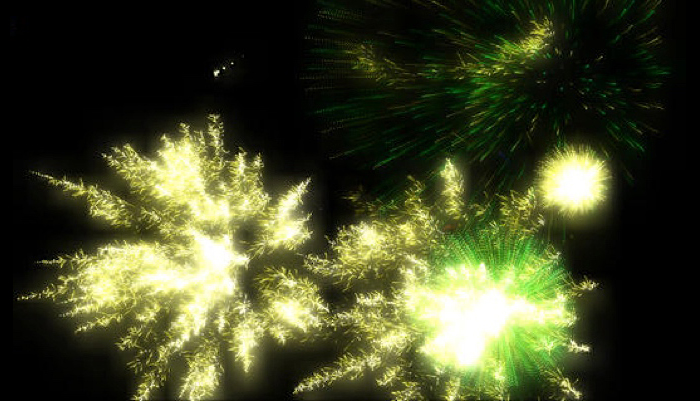 This post may contain affiliate links; please see our terms of use for details.
App Details
Price: $0.99
Where to Buy: Find iLoveFireworks at the iTunes Store
Developer: Fireworks Games
Devices: Compatible with iPad, iPhone, iPod Touch
Operating System: Requires iOS 4.3 or later
Categories: Cause & Effect, Music & Sounds
How it Works
Aren't fireworks spectacular? The loud bang and bright lights are mesmerizing. I'm sure my son would love a fireworks display, unfortunately at six years old he can't keep his eyes open past 8pm, so summer night fireworks are out of the question, at least for now.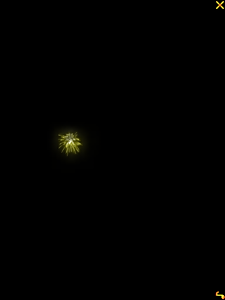 Or are they? We found this great app that lets you create your own fireworks right on your iPad or iPhone, and with the sound turned WAY UP it's pretty exciting! iLoveFireworks is so simple that it's perfect. The screen is black and silent until you touch it, then suddenly BAM!!! BOOM!!! You've made fireworks with the tips of your fingers!
What I love most about this app is that there aren't any distractions. You can play music from your iTunes library while creating your fireworks if you want (click the small note icon in the lower right corner), but we prefer to just hear the fireworks themselves. There are no complicated moves to learn or superfluous buttons on the screen—it's just you and your fireworks.
Why We Like it for Visually Impaired Children
For children with no vision (like my son) the joy is in the sounds. The pops, bangs and explosions are exciting and with the sound turned up to maximum you can actually feel the iPad vibrate a little with each bang. For kids with some vision, the lights of the fireworks are bright and contrast perfectly with the all-black background.
This would be a lot of fun to play with in the dark and would be a great app for kids with CVI!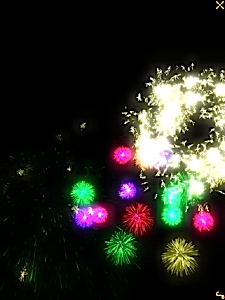 The other thing we love about iLoveFireworks is that it is so sensitive to touch. Any little movement of your finger results in a firework, and the bigger your movement, the bigger the bang! If you place your whole hand on the screen you'll get a big firework. But leave your hand there and the fireworks die down. Now just twitch your little pinky finger and you'll get a tiny little pop. Move your whole hand again and whoa! The sky is alight in fireworks!
It's a great way to teach kids about motor control and how each little (or big) movement results in a comprable response from the iPad.
iLoveFireworks in Action
Here's a short video of Ivan playing with iLoveFireworks on his iPad. His favorite move is the "rub" because that gets him LOTS of fireworks all at once!
Related Posts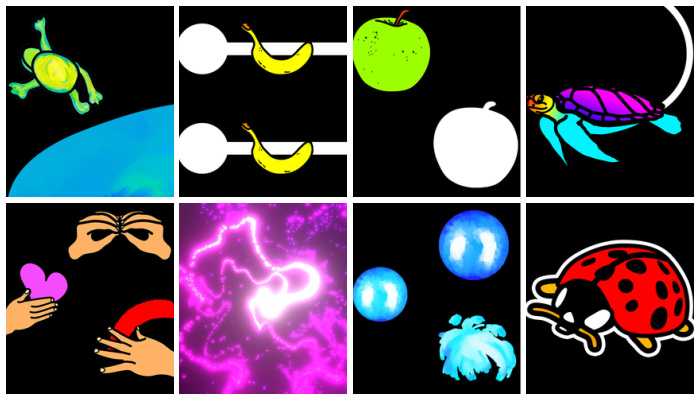 iPad Apps and Accessibility, Visual Impairment
This free digital visual training tool for computer or mobile devices is designed to help toddlers with CVI practice their visual skills.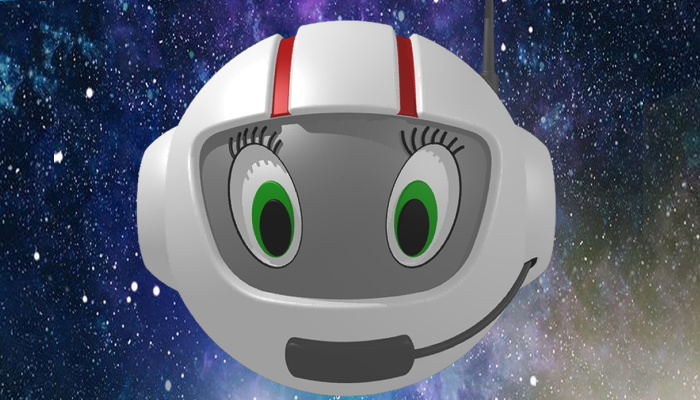 iPad Apps and Accessibility, Math and Science, Visual Impairment
These iPad apps from Sonokids feature the astronaut character CosmoBally who teaches blind children about space and sonification.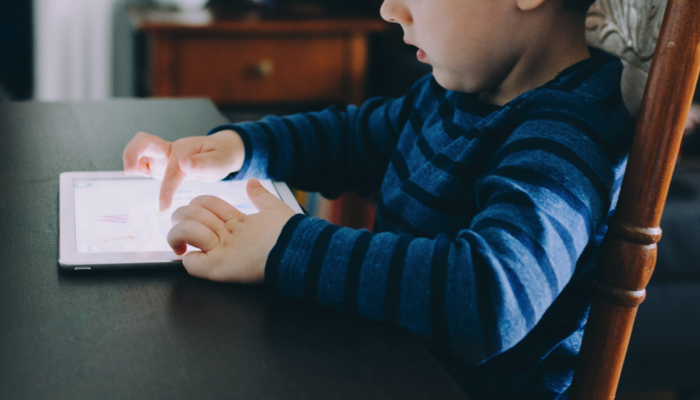 Eye Conditions and Syndromes, iPad Apps and Accessibility
A collection of successful iPad apps for kids diagnosed with CVI as recommended by a TVI and CVI specialist.